Top Two Transformations of 2017!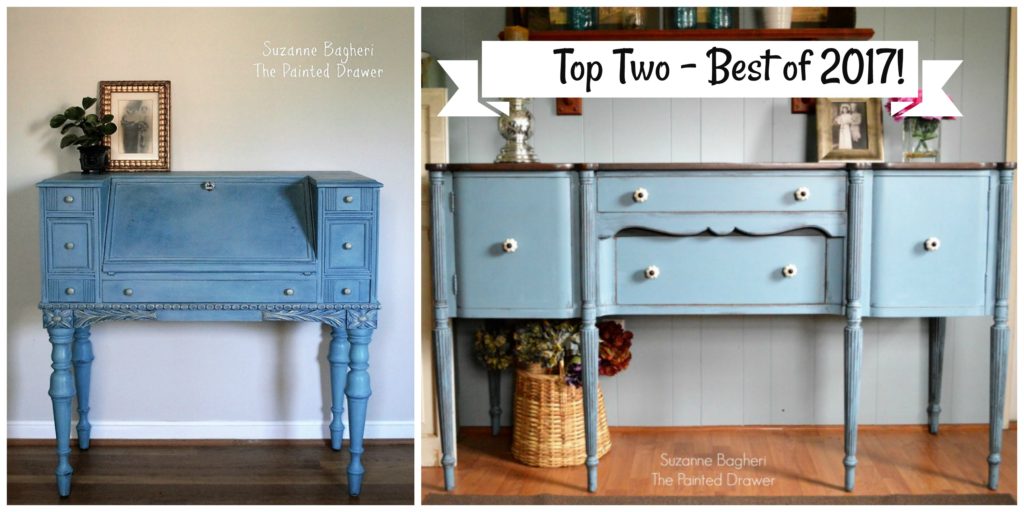 Here's a recap..
On to the TOP TWO TRANSFORMATIONS OF 2017!  I chose these two in particular because they were both dramatic transformations and were truly given new life with paint!
This sideboard was a true rescue!  It was in terrible shape when I found it in the thrift store.  The top was actually in the worst condition of any piece I have ever purchased.  I honestly didn't think it was salvagable but once I started sanding it back (Post Here), I decided to go the extra mile and keep the top wood instead of adding wood filler and painting it, which was a much easier solution and had been my initial thought.  I'm so glad that I did because I do love the grayish stained wood top against the General Finishes Stillwater Blue paint.  The sideboard has wonderful scalloped features that add such charm.  It is sitting pretty in my dining room!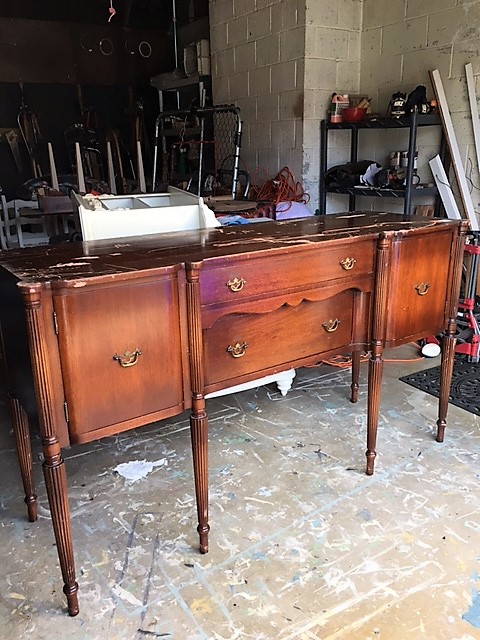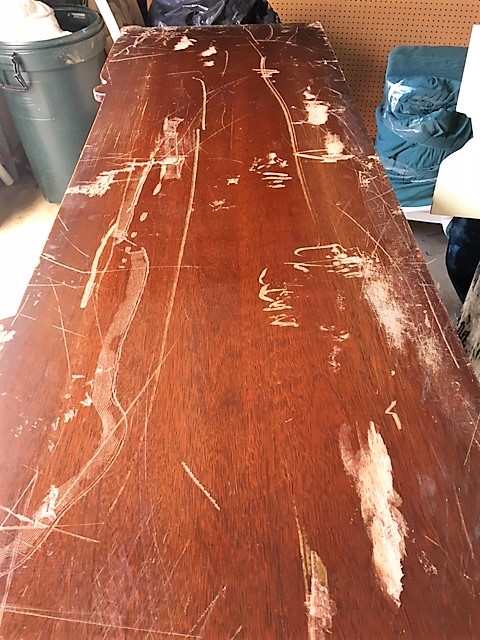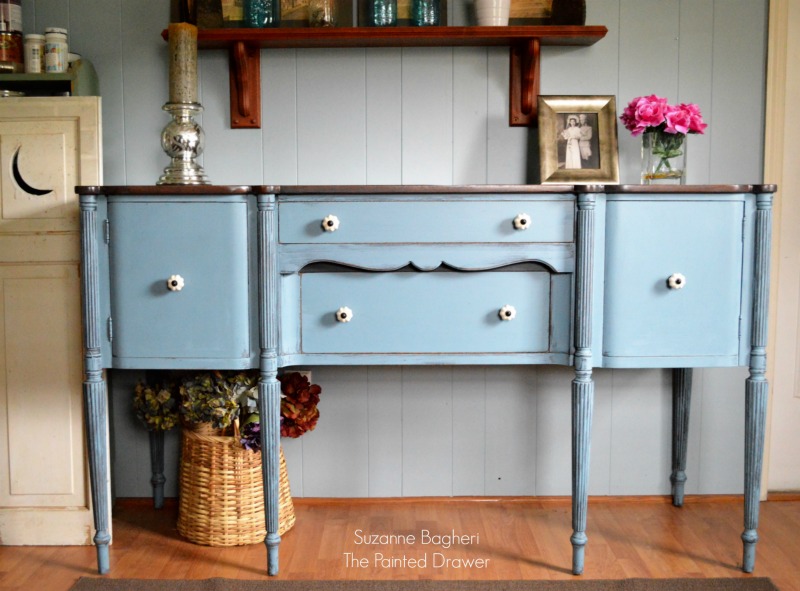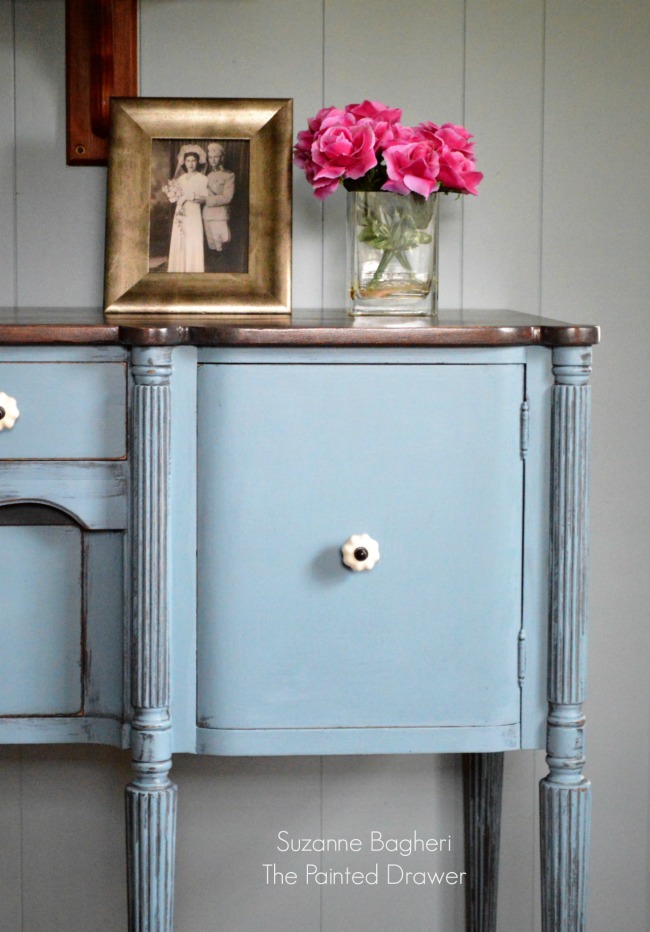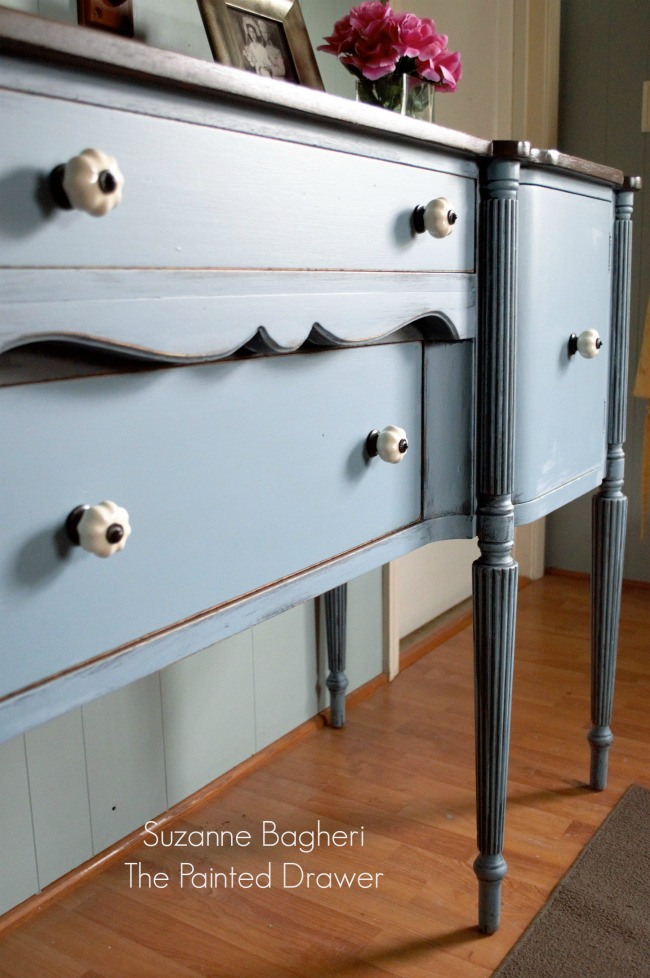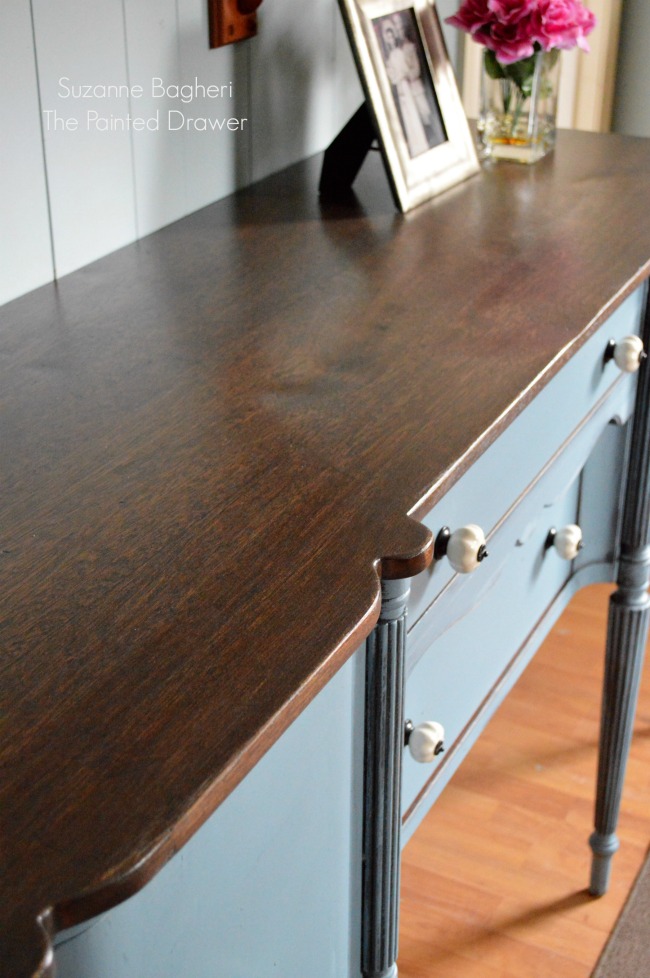 Drum Roll, please! The Number One Transformation of 2017 is…
My neighbor kindly gave me this very old desk and I fell in love.  It was very dinged and needed a good clean (she had kept it in storage).  I knew that I could give it new life and paint did the trick!  I used Annie Sloan Aubusson and Provence, as well as waxes to create the finished look (HERE).  It just became such a gem in the deep blues with a hint of gold.  Lovely!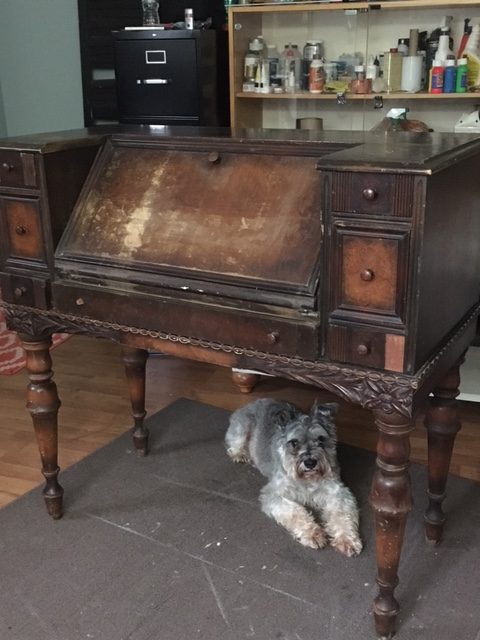 Thanks to all of you for following along with the ups and downs of The Painted Drawer! I am looking forward to 2018 and have exciting plans for my little business.  Happy New Year!