This was quite a gorgeous find!  I picked it up a few weeks ago and posted about it on Favorite Find Monday (post HERE).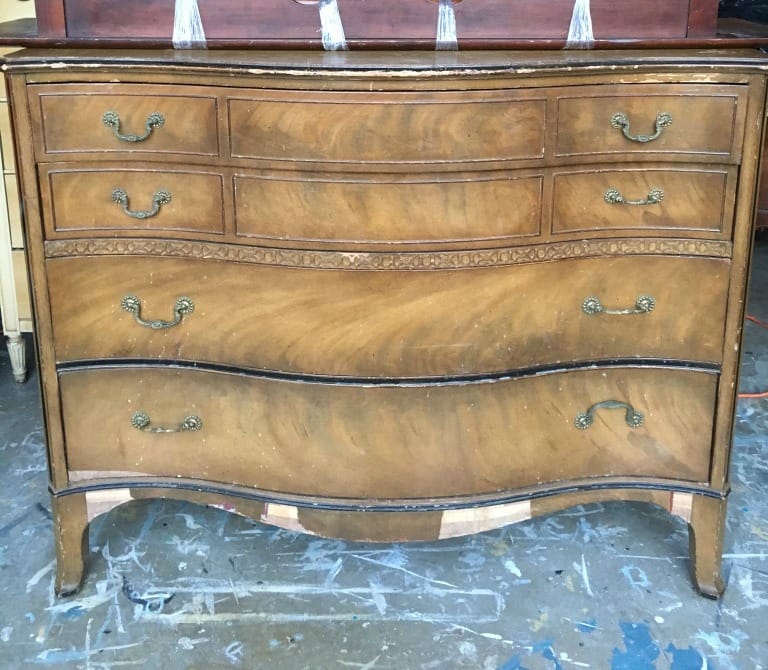 It was claimed pretty quickly by a reader of mine and she came by to discuss colors/finish for the piece.  Her inspiration?  This pic I took at the Annie Sloan Shop in Oxford (post HERE).  The challenge had been thrown and I went to work!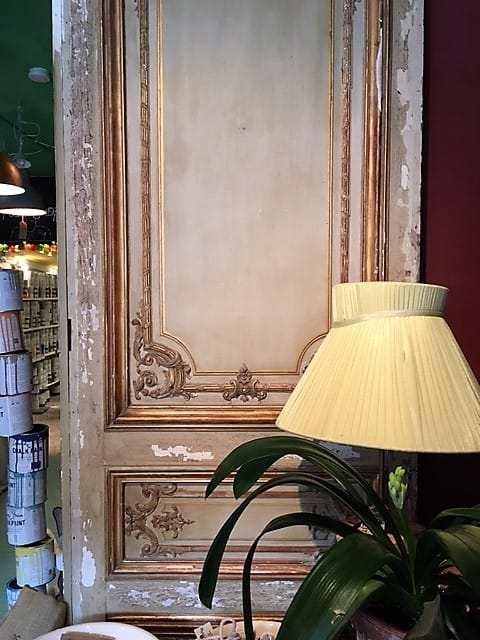 I first had to prep the piece. Using wood filler, the missing veneer was patched and sanded back multiple times for a smooth finish. I also used the filler on the top and sides where it had deep scratches.  It was finally ready to paint!
This finish is hard to show in the pics.  It is very pretty and deep in hues of color that are hard to capture on film without it looking too gray or blue.  However, it is a pretty good match to the door above.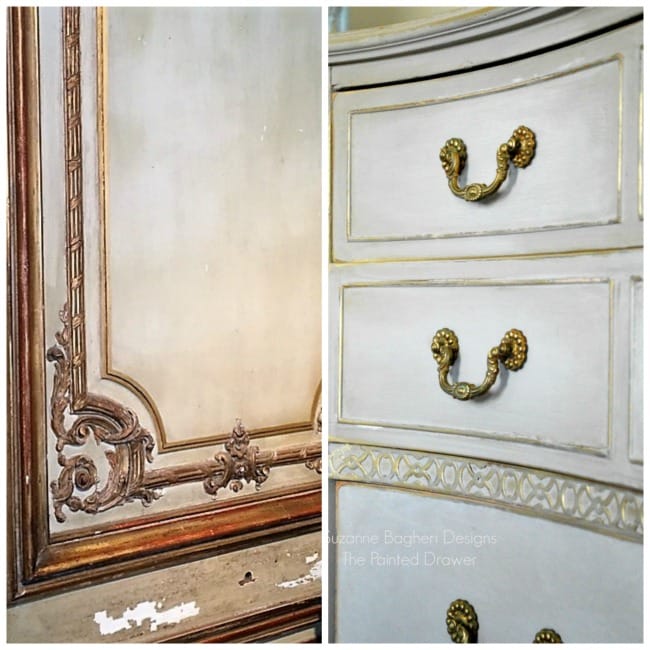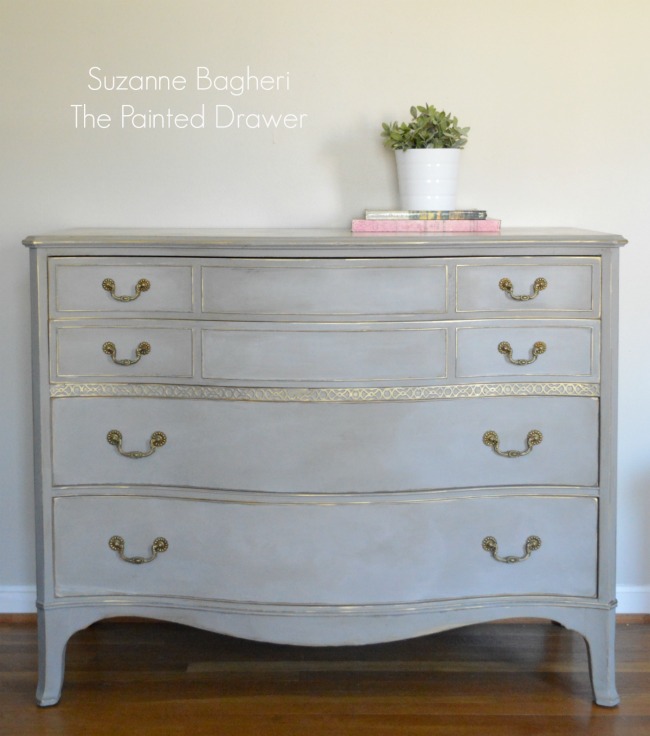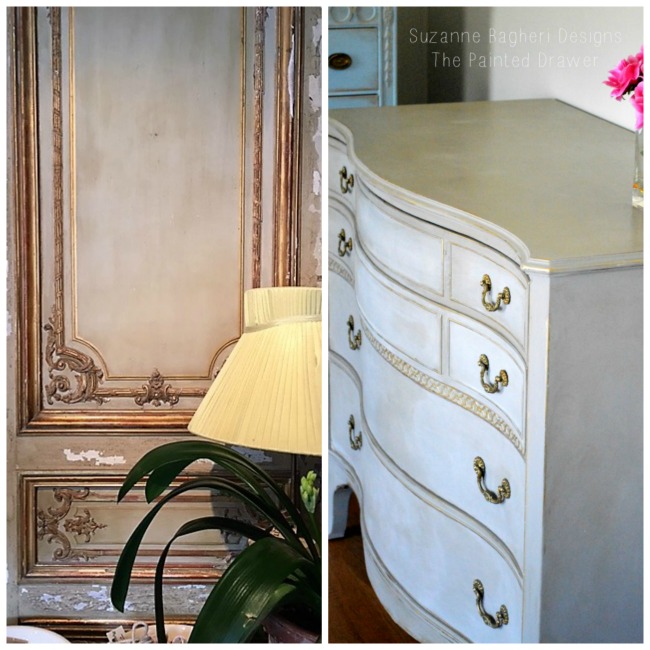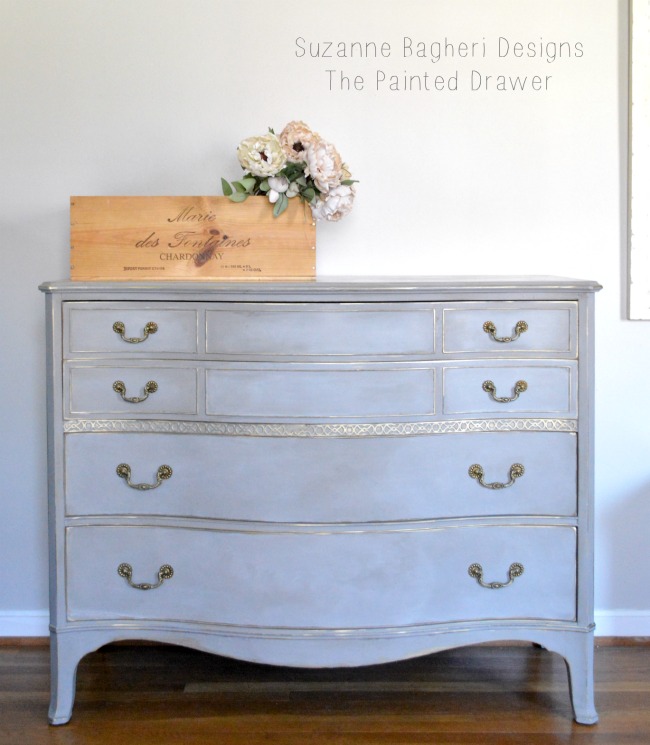 I went with Annie Sloan French Linen.  A base coat was applied and then a top coat of French Linen mixed with Old White was applied a few times.  Clear and dark waxes were used, as well as gold gilding wax.  I then added a wash of Old White to lighten it in places.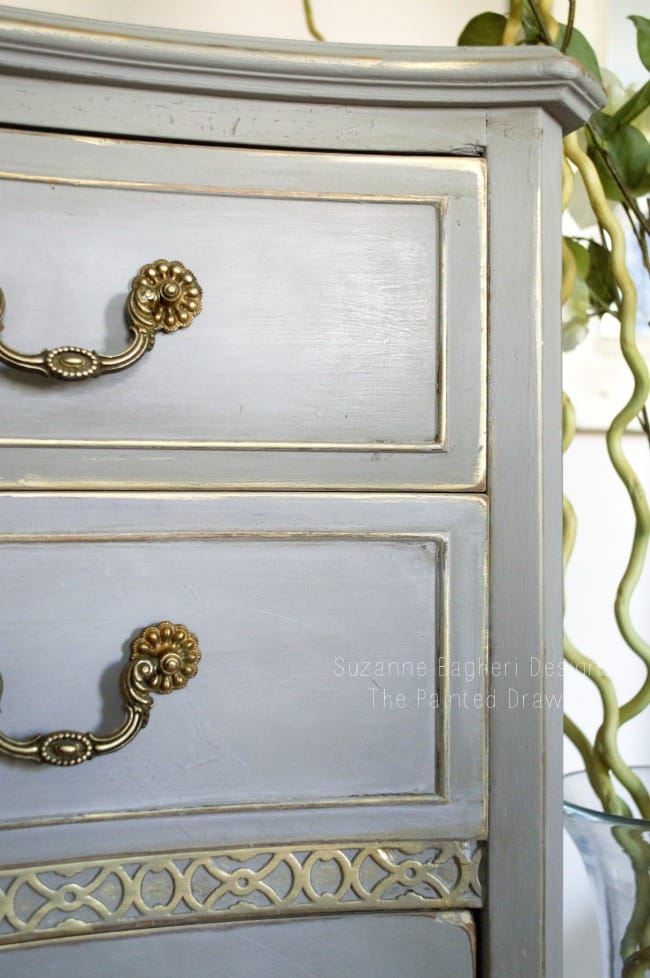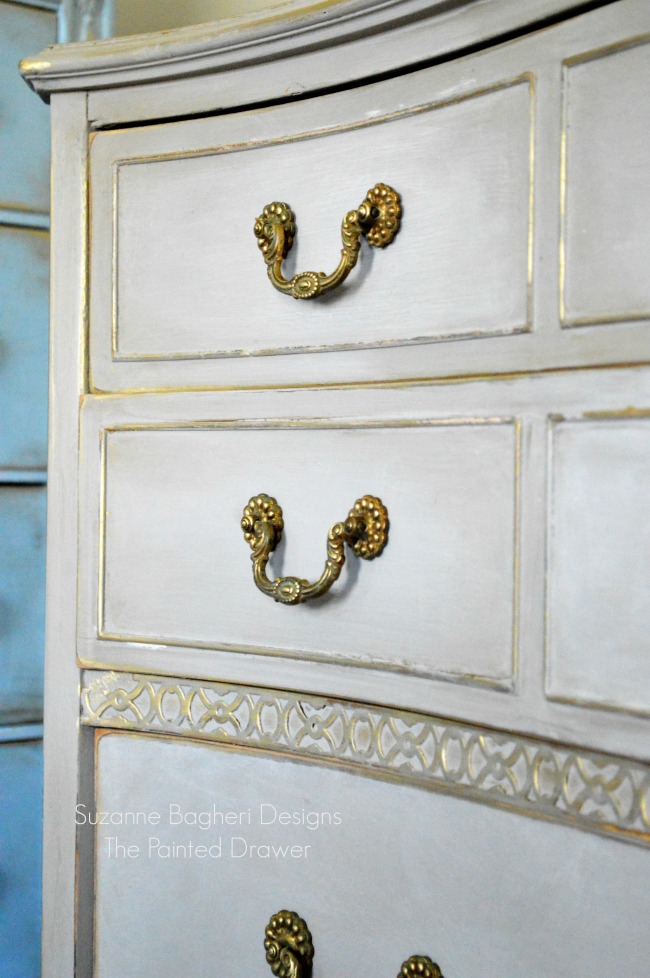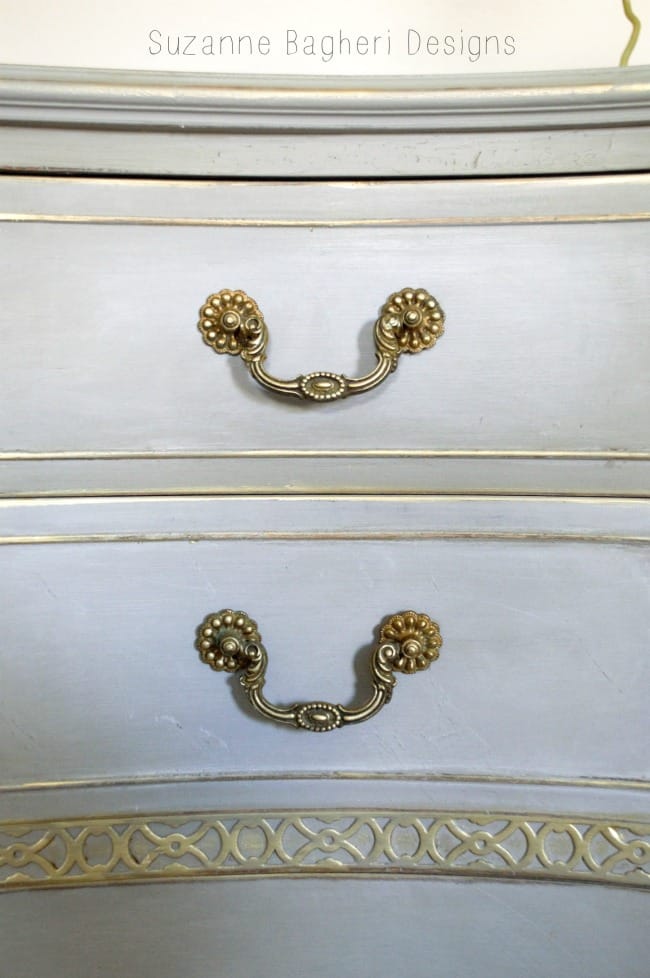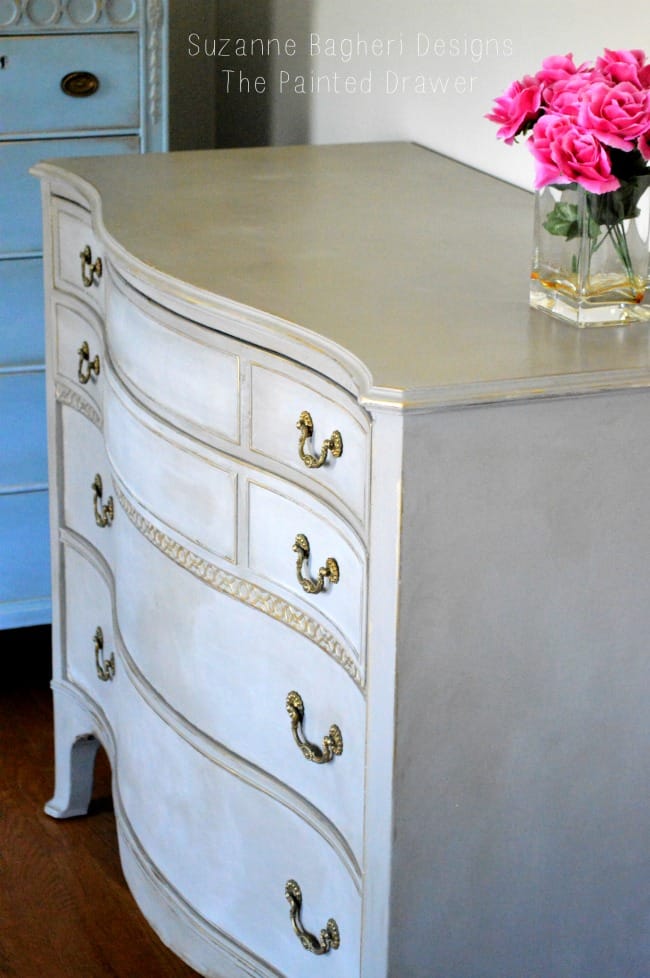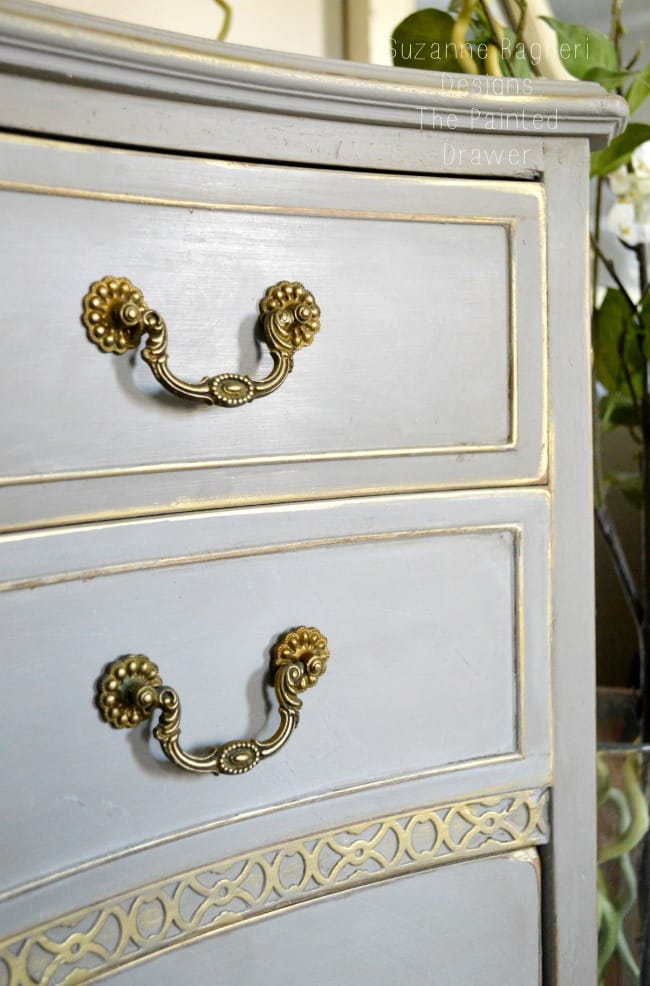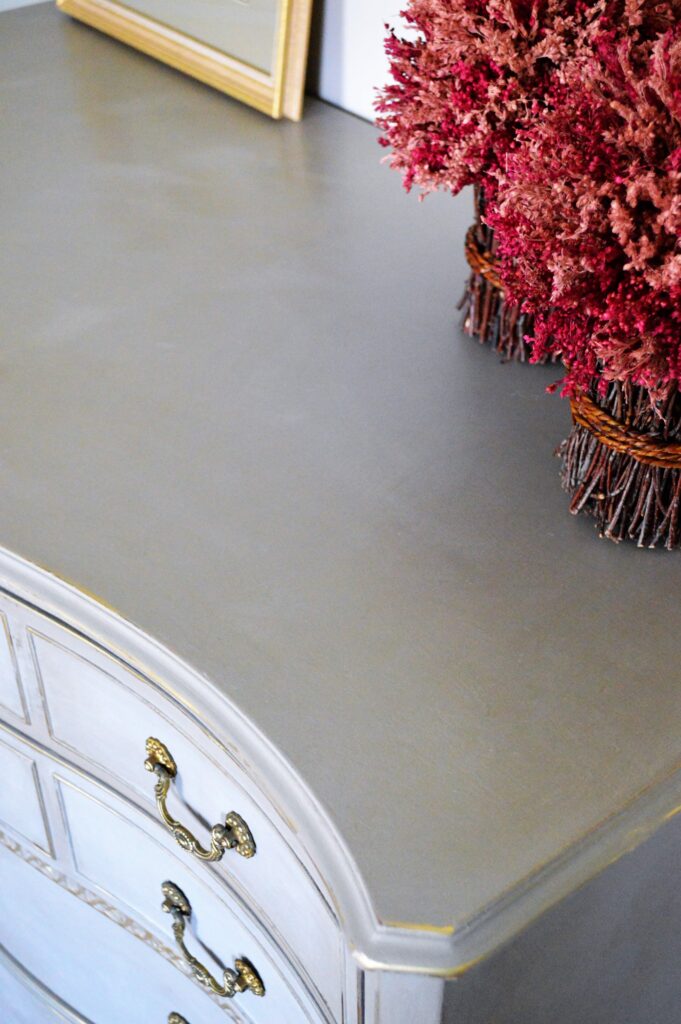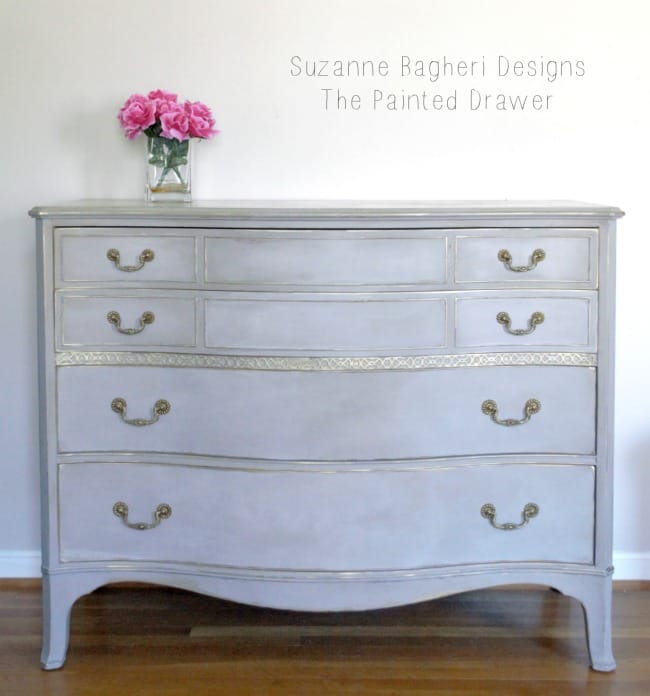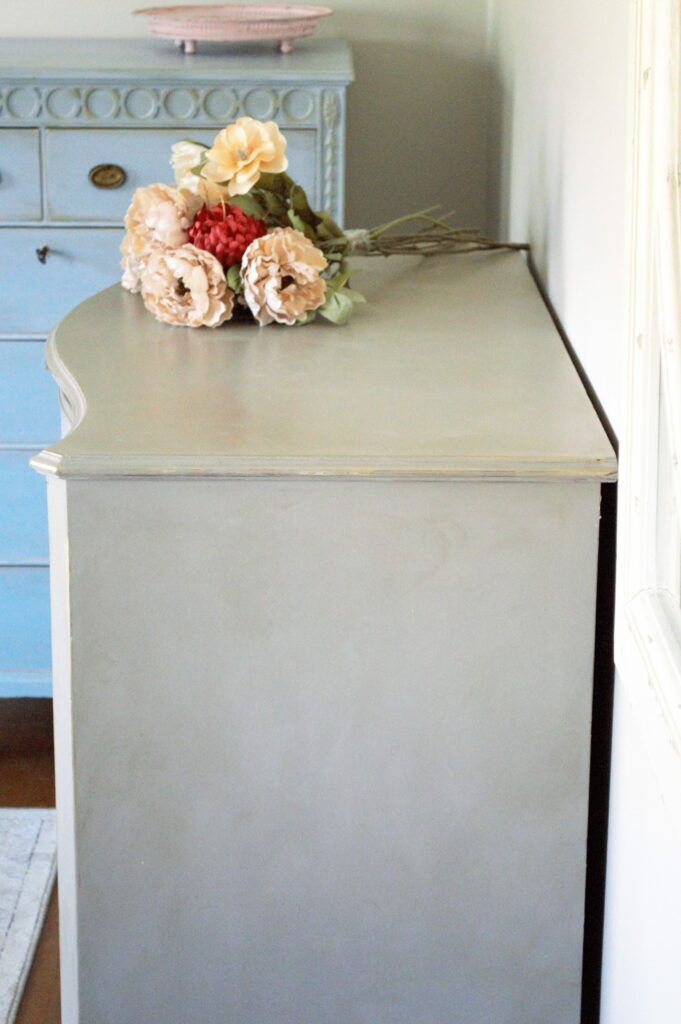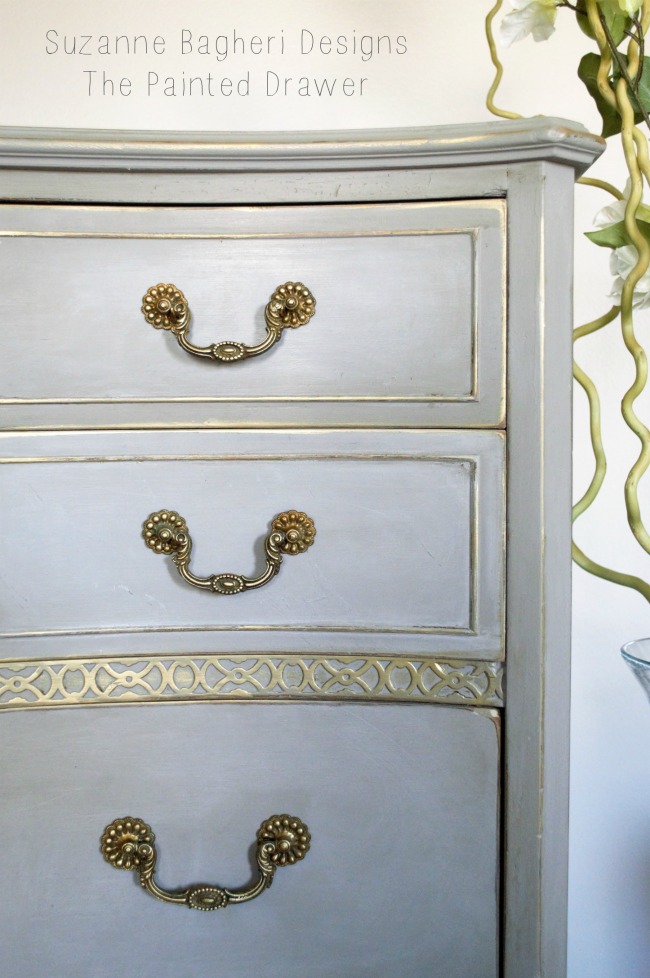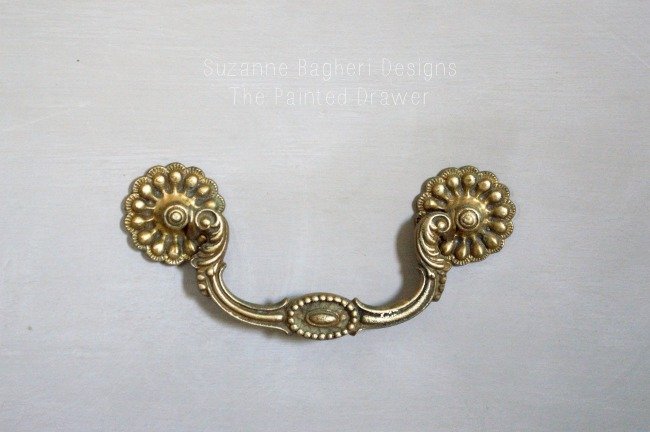 I really wish I was a better photographer!  It is frustrating when I can't quite capture the color for you all.
I am getting a whole set of furniture tomorrow for a new client and will have some pics to share soon!