Imagine that – I found another sweet bowfront desk (or secretary I believe is the proper name)!  Remember Laurel's desk? What luck to find another so similar!
This time I decided to layer with greens, blues and greys to combo it all into this beauty…
I happen to love layering paint to get different hues to peek out…
A bright interior adds whimsy…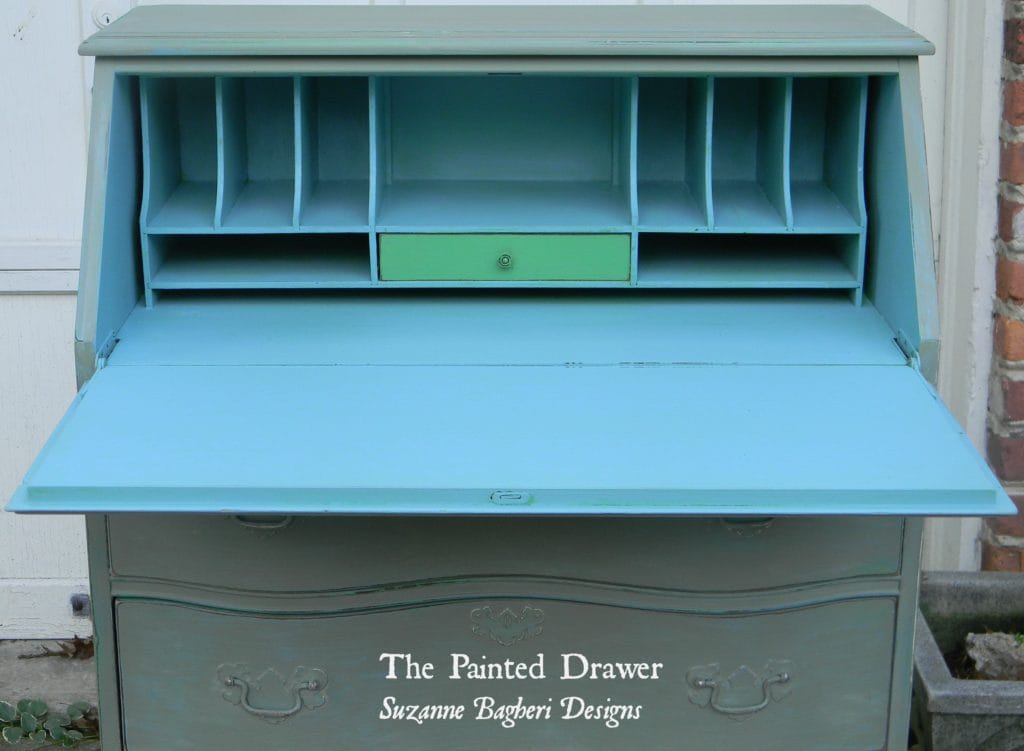 The curvy drawers are my favorite part…
Lovely!
To be listed on Etsy and Shop Furniture/Dressers
Join the Fun! I Always Love More Subscribers!