Here it is!  The child's roll top desk is all done in Annie Sloan Coco with a wash of Annie Sloan Old White for a soft and pretty finish.  It was distressed and sealed in Annie Sloan clear wax and buffed to make it silky smooth to the touch.  The sweet ceramic pulls are from the World Market.  I love how the blue pops with both the pulls and the little drawer inside.  The drawer was painted in Annie Sloan Louis Blue which is a great complement to Coco.
This is the last piece I finished before my trip to – yippee – Mexico!  I leave tomorrow and return on Monday.  My husband and I are getting away to celebrate my birthday and have some fun!  We will be in Puerto Vallarta along Mexico's Pacific coast.  So excited!
Anyhoo, back to the Before and After!
Before: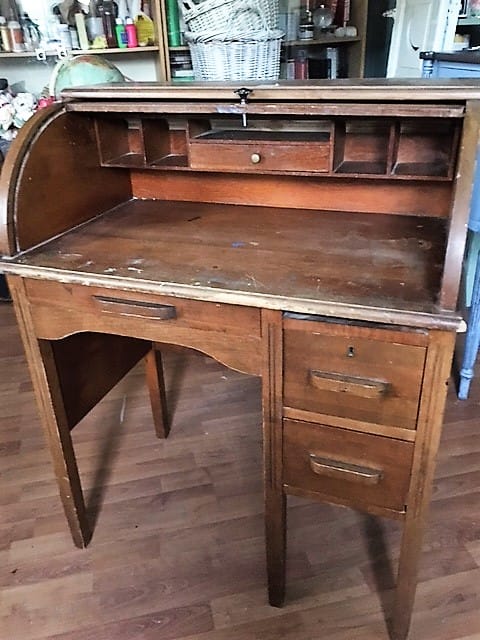 After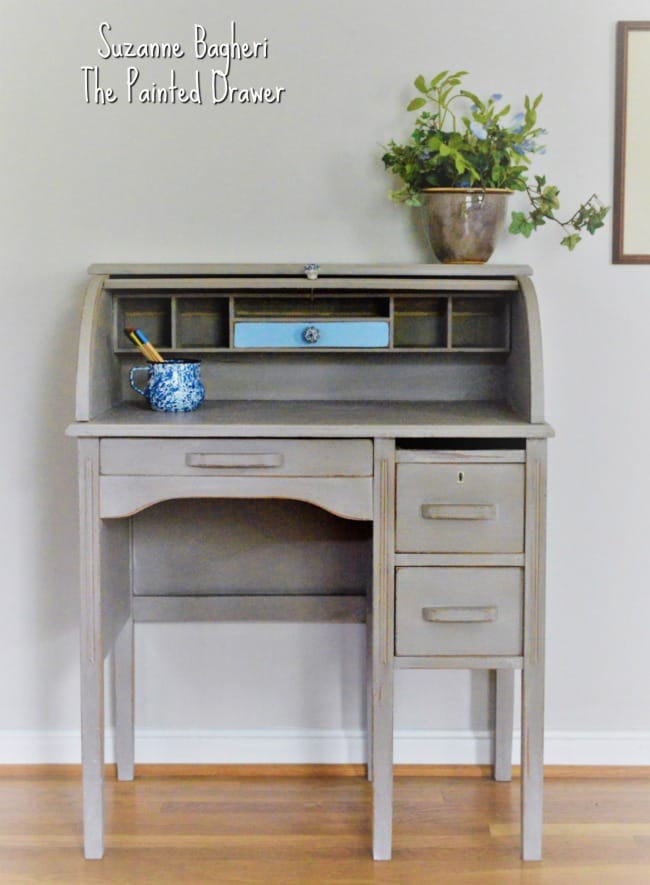 Before: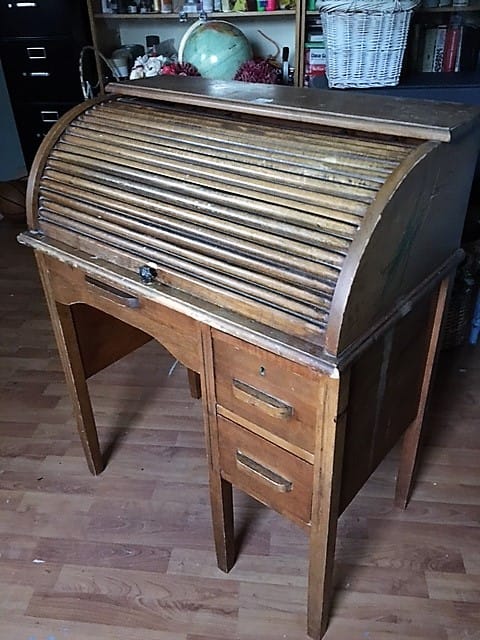 After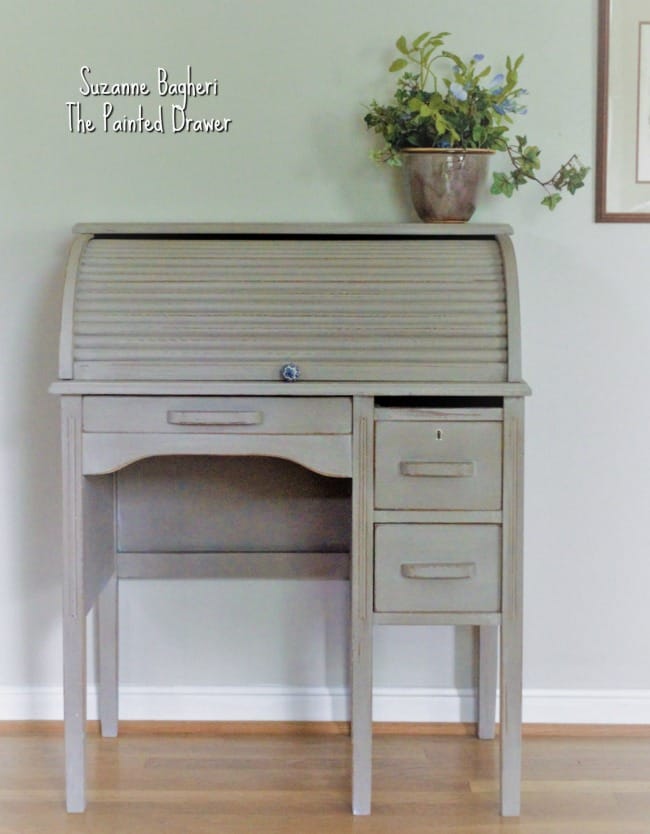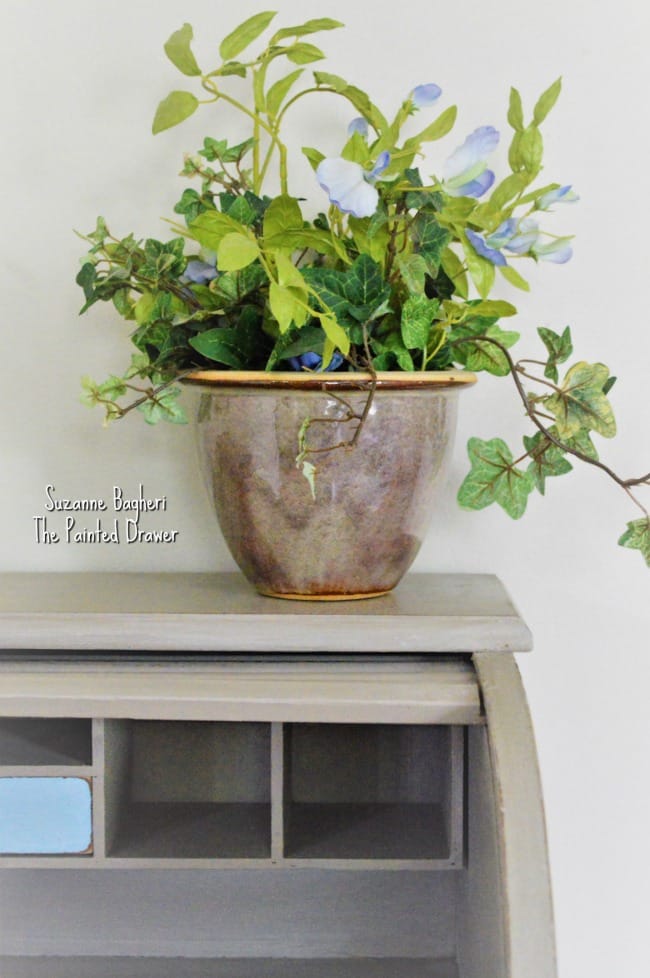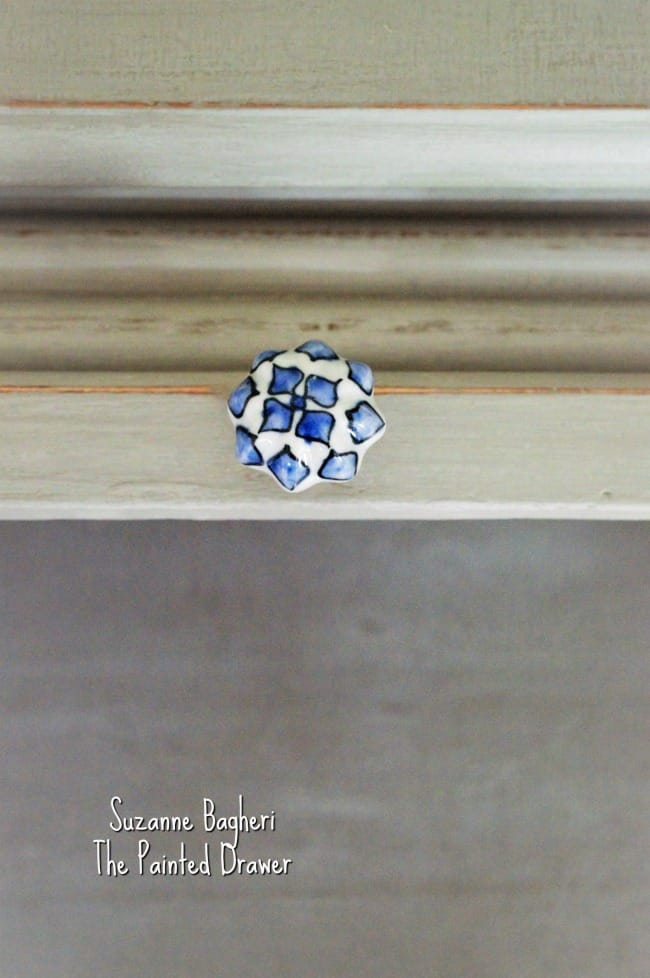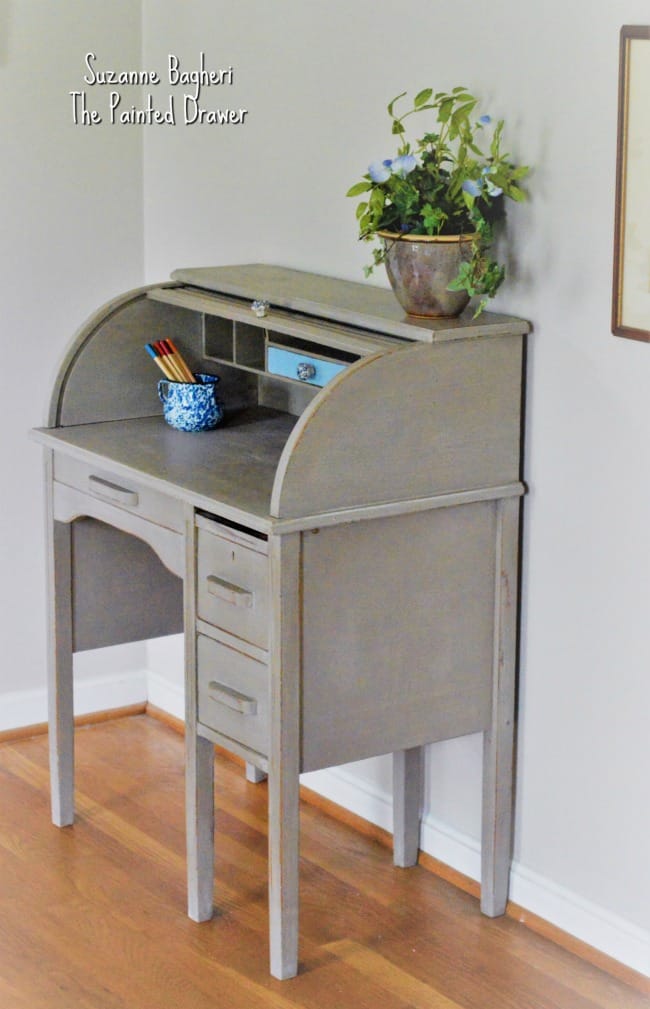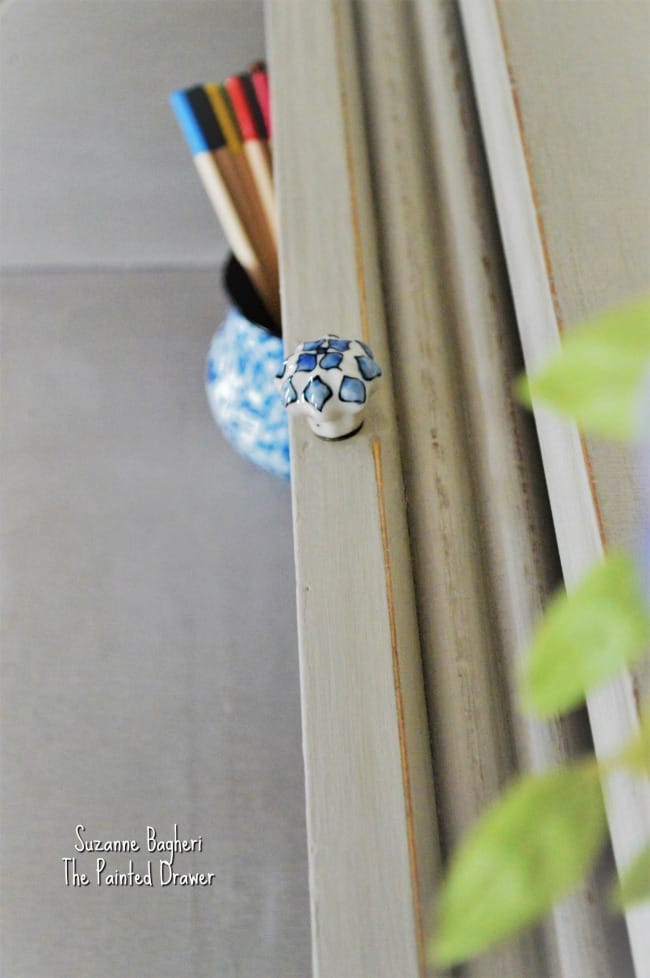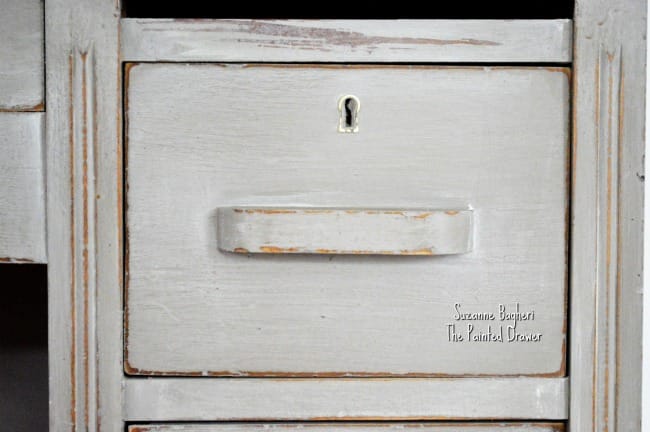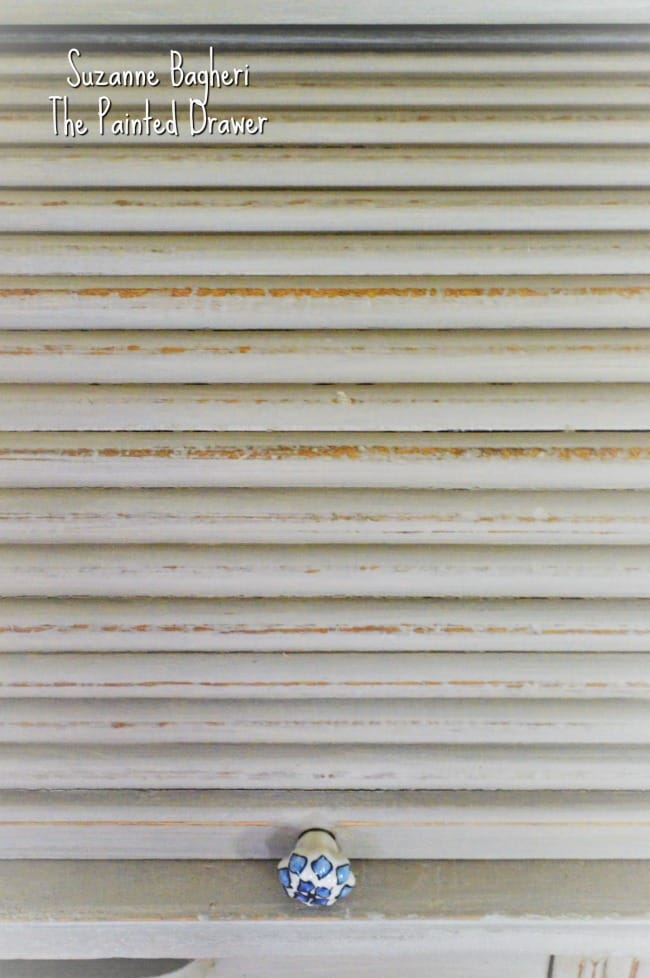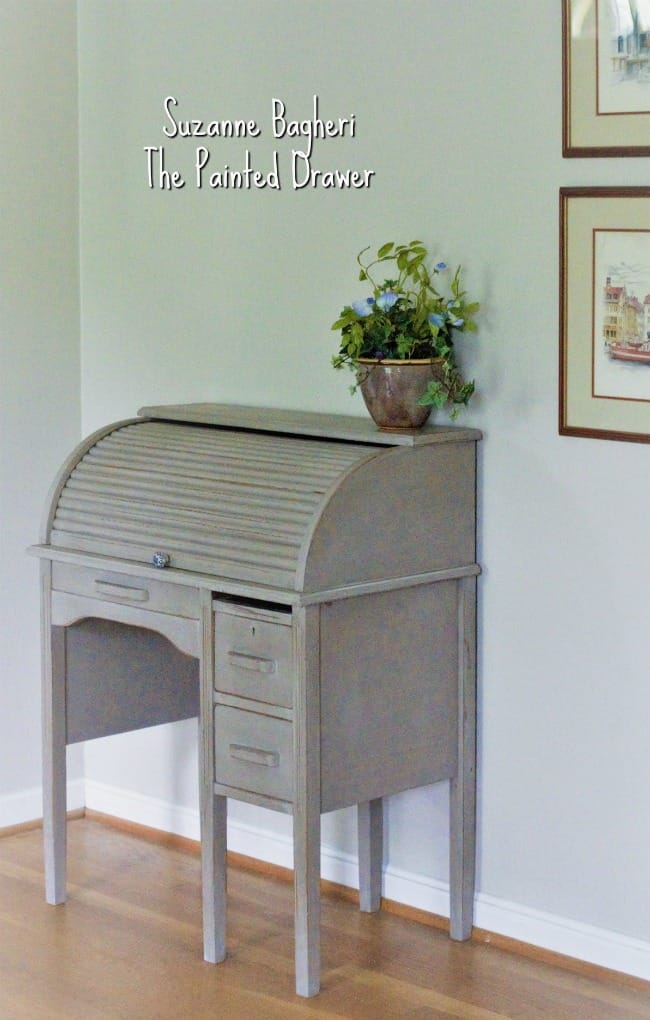 Adios!  I'll take a lot of pics to share!