Today I started work on the Vintage Sideboard.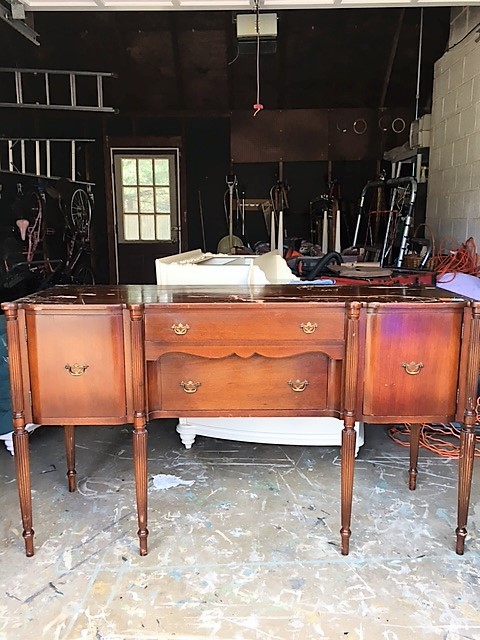 If you remember, the top was in awful condition.  One of my viewers commented that it looked like someone had been slaughtering hogs on it and I must agree!  It's the worst I've ever seen!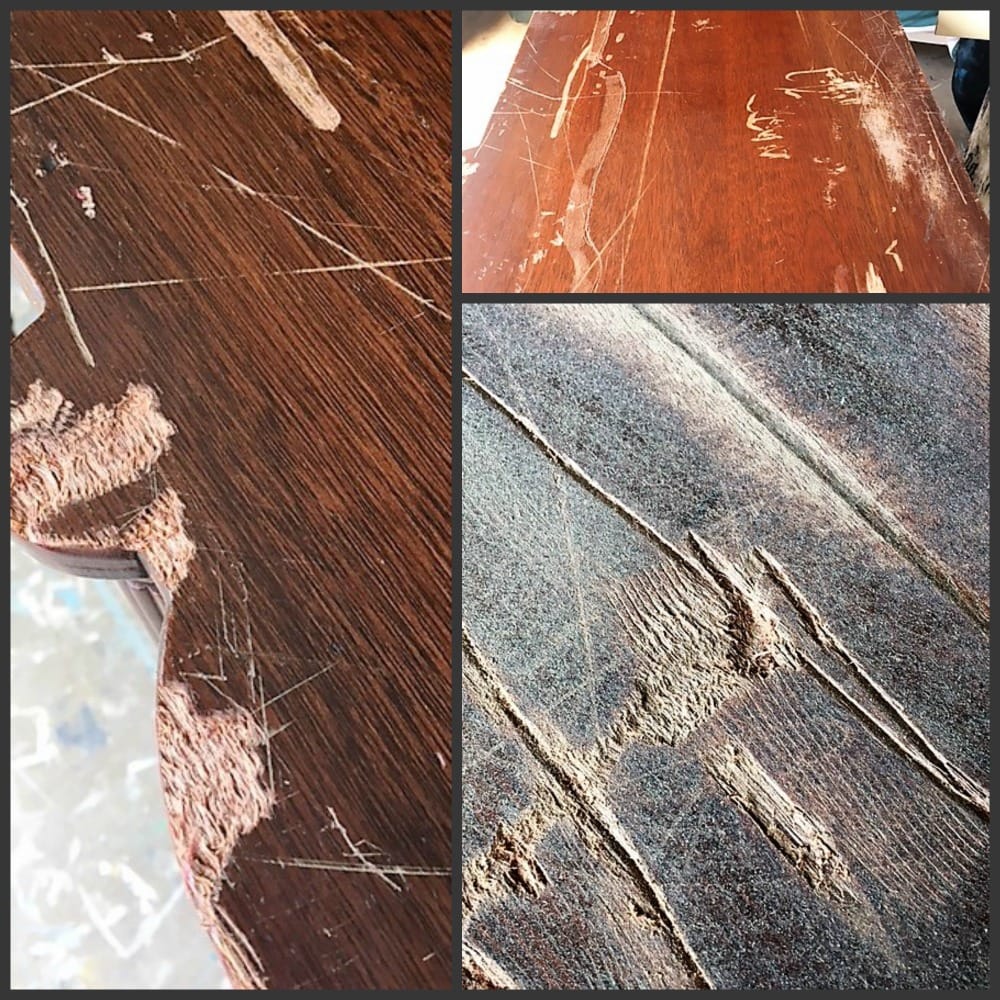 I used my new Ryobi sander with 60 grit sandpaper.  This did a great job but some of the deepest gauges were impossible to sand out.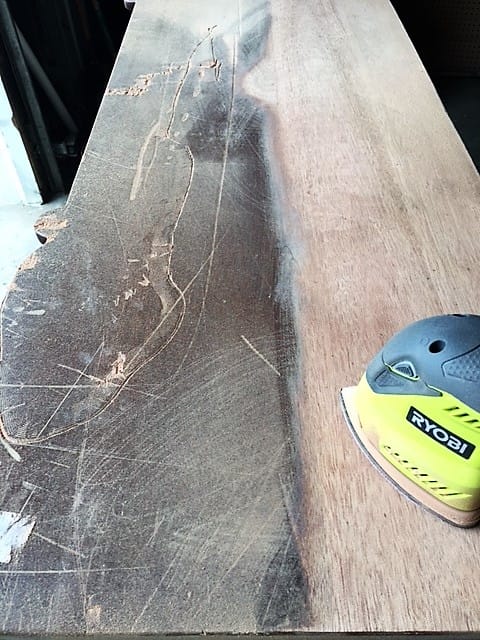 Using wood filler, I filled in the deep scratches and once again took out the sander.  This time, 120 grit was used to sand back the parts with wood filler.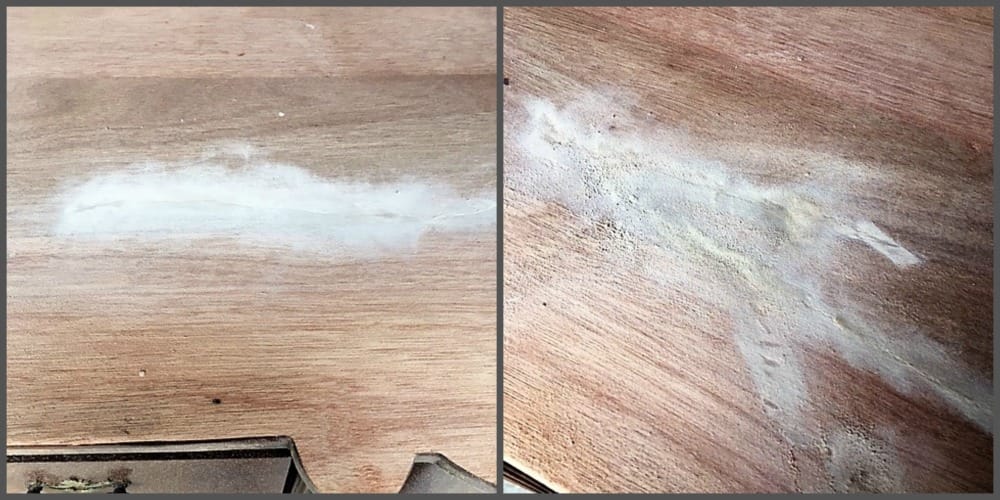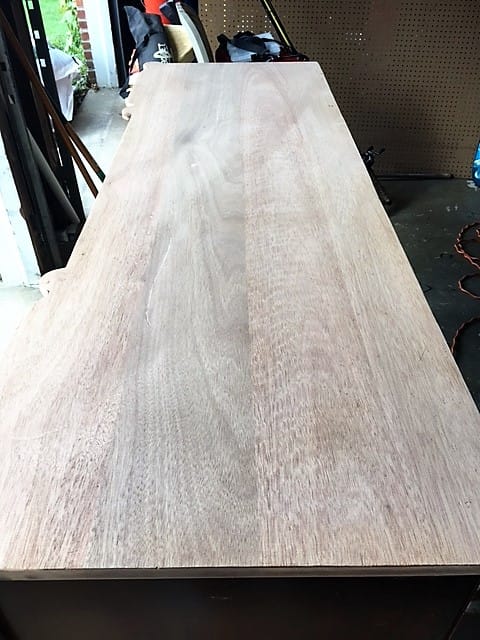 Using a soft cloth, I applied Minwax Dark Walnut wood stain.  This is how it looks now…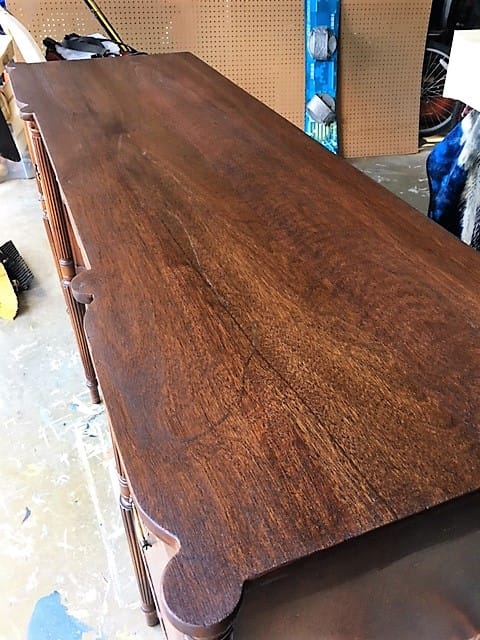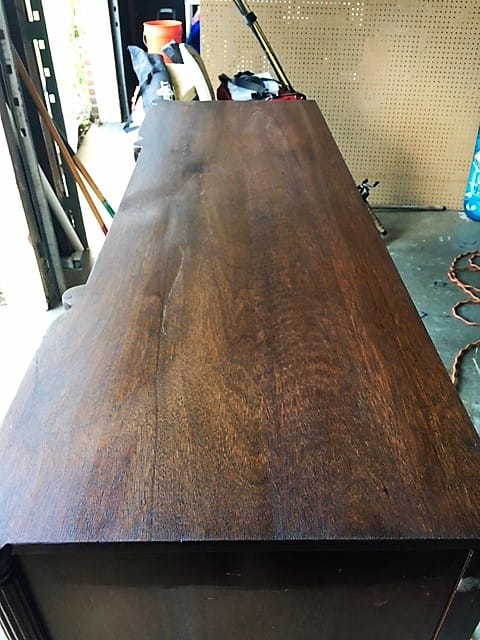 I need to sand it again and buff out the wood filler scratches some more before applying the last coat of stain.  Whew! I had contemplated painting it but the wood is actually gorgeous and I hate to give up on it.
In case you want to tune in, I'm hosting HomeTalk LIVE tomorrow!  It will be on the HomeTalk Facebook page and website at 3pm!