Another snowy Monday in Maryland!  Even with the kids home, I managed to finish a piece that I have been meaning to do for a while.  I'm sharing it with pictures of this week's favorite find.  The find is a vintage ceramic jug which was sitting outside at an estate sale.  At only $5, it was a deal I couldn't pass up.  It has an American Indian printed on it and is a great size.  I can see it in a foyer holding umbrellas, amongst other uses.  I wonder where and when it was made?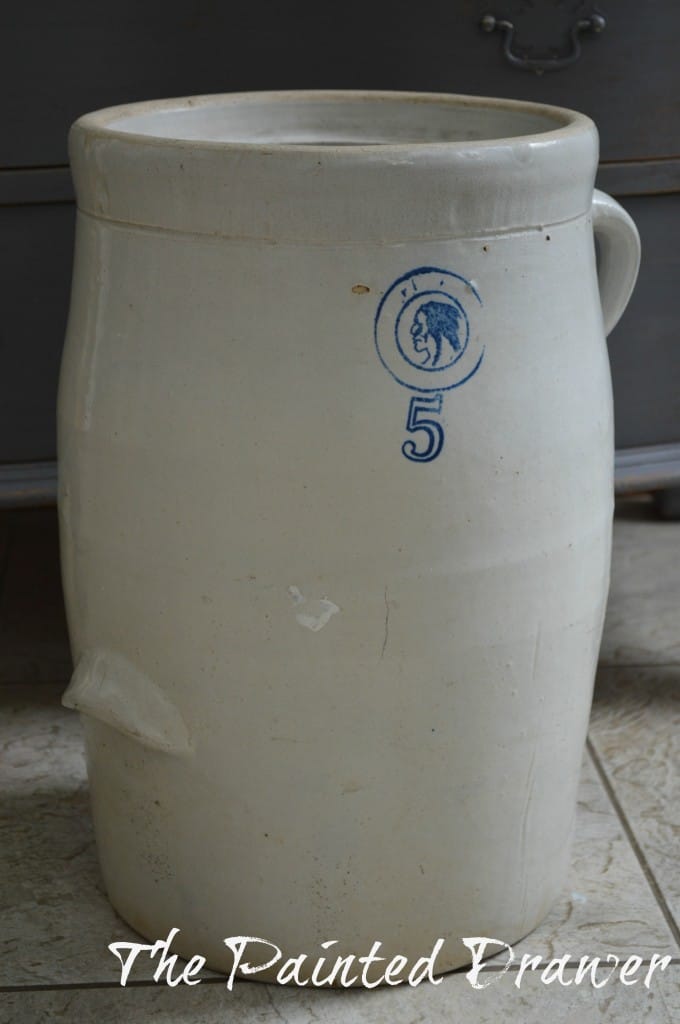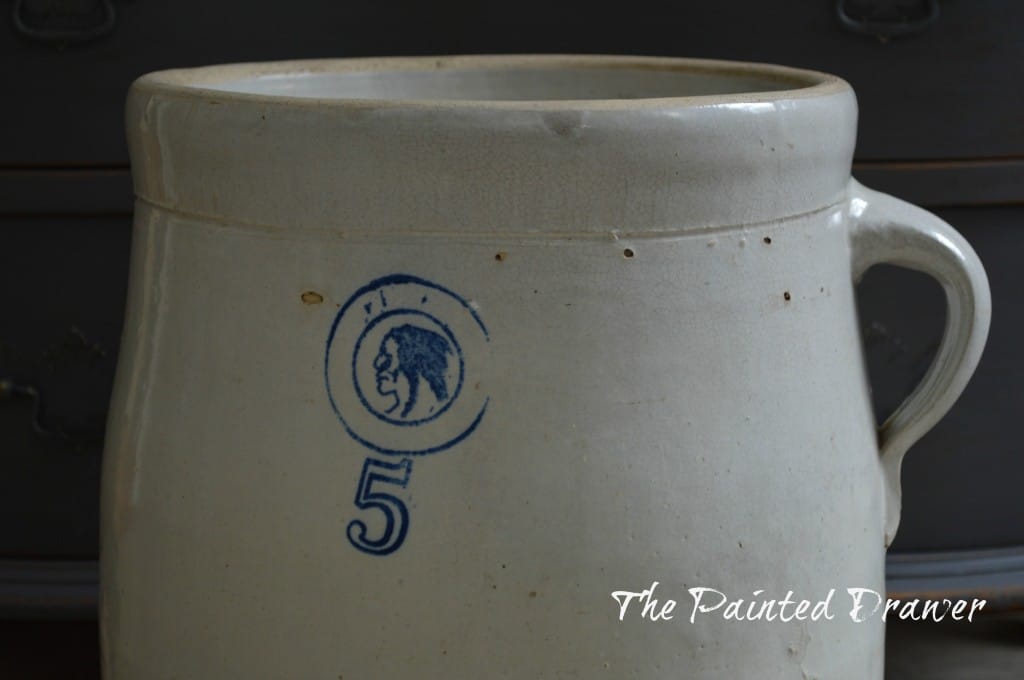 We needed another piece in our kitchen to hold our phone and put the kid's homework, papers, etc.  The secretary (The Secretary That Tried to Kill Me for "before" pics) was the perfect candidate!  I painted it with General Finishes Milk Paint in their new color, Driftwood.  I just love it.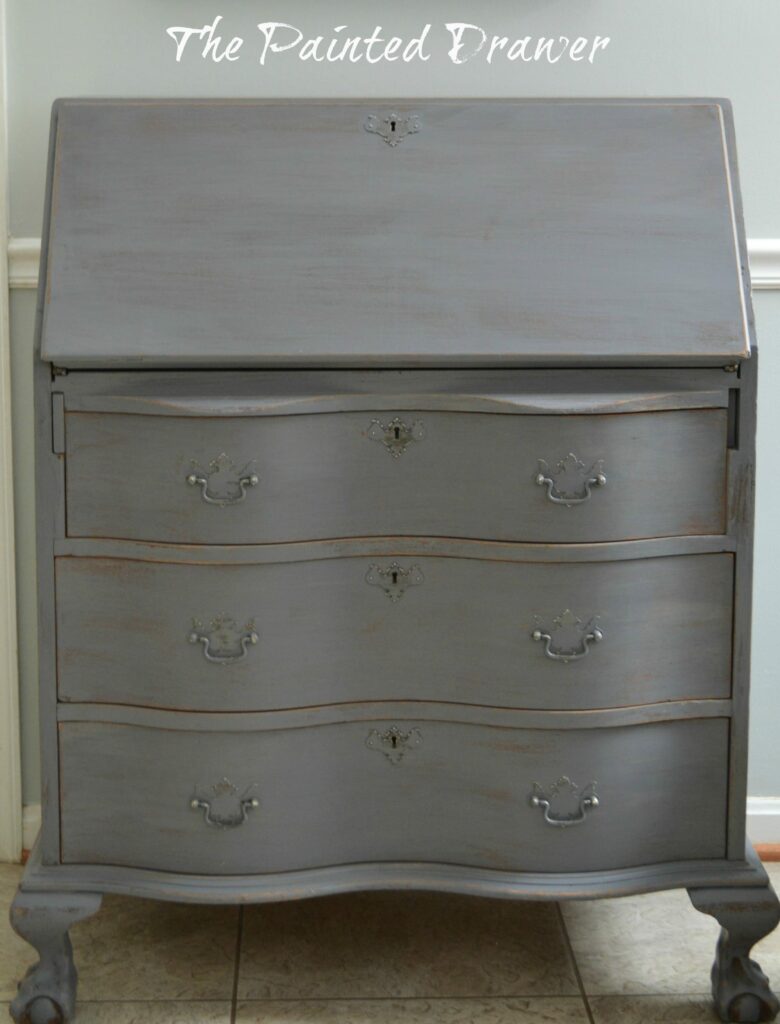 It's a gorgeous, deep gray blue that looks beautiful over dark wood and distressed back.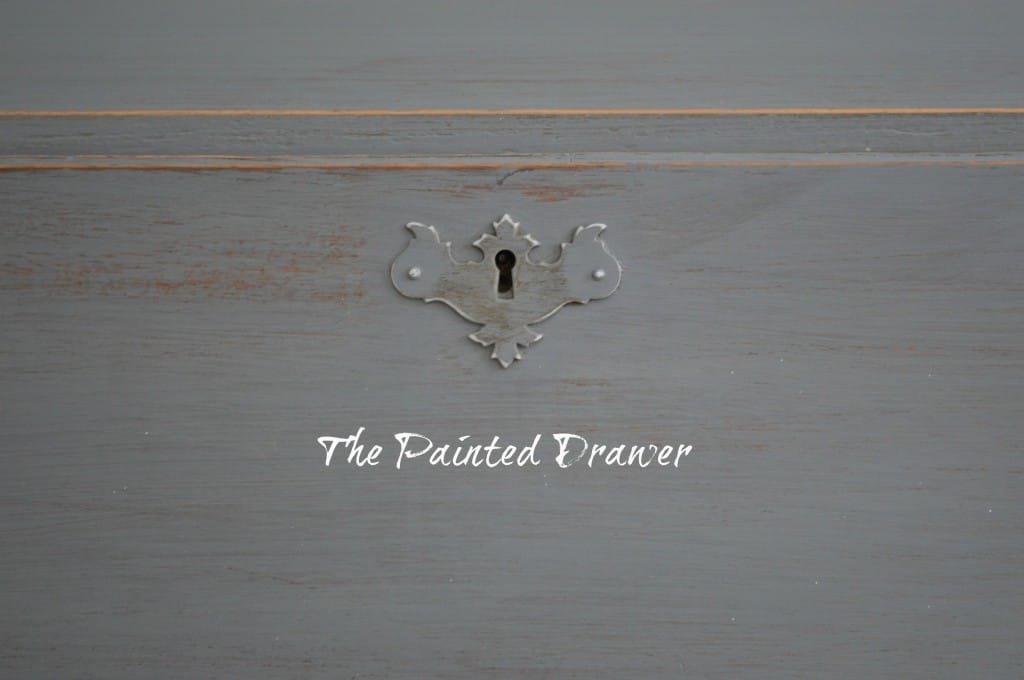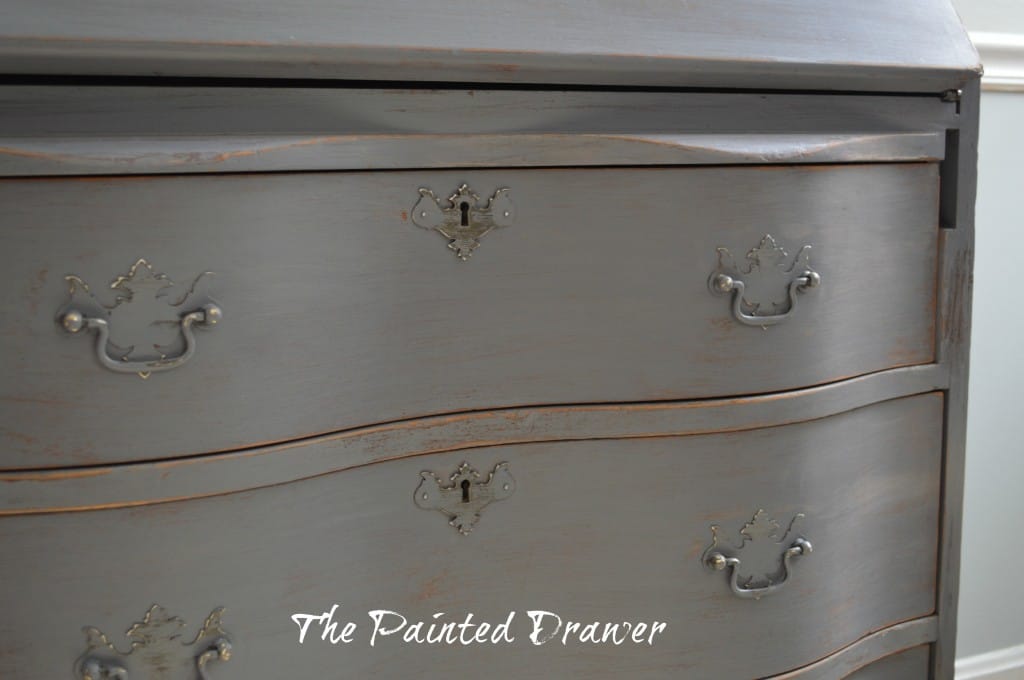 The inside looks great with the perimeter painted and just the edges of the compartments.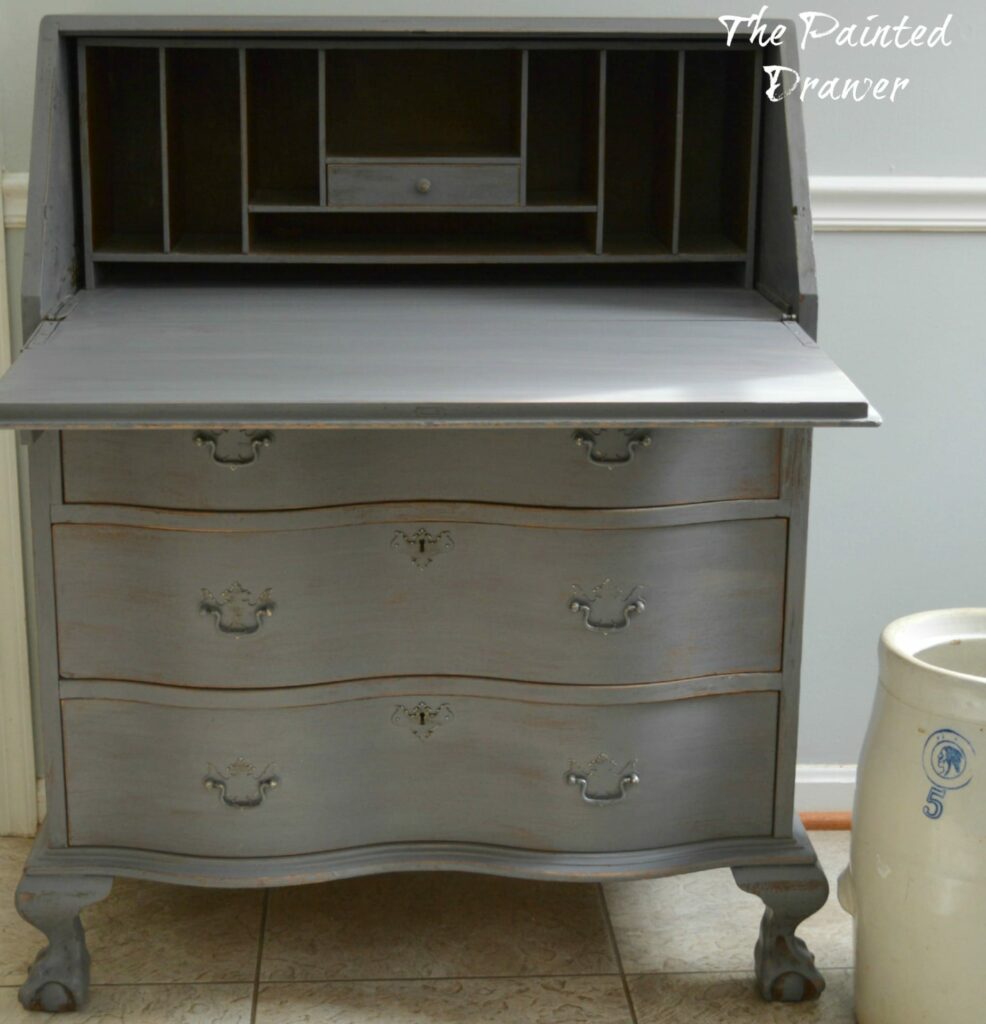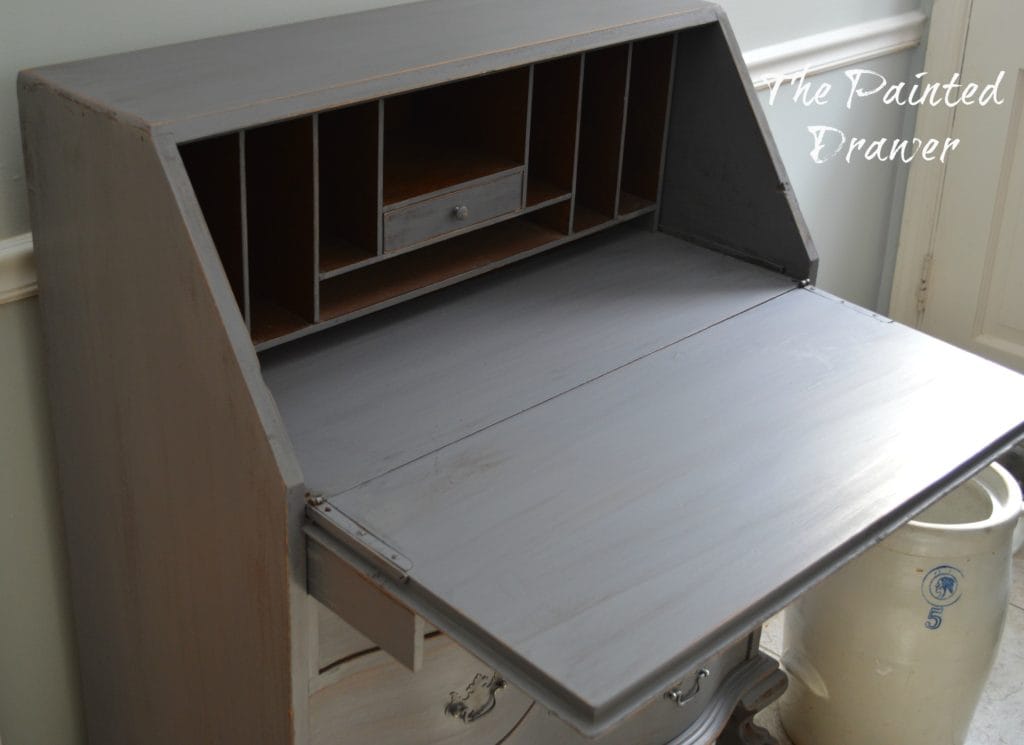 I mentioned how rich the color is.  This pic really shows it…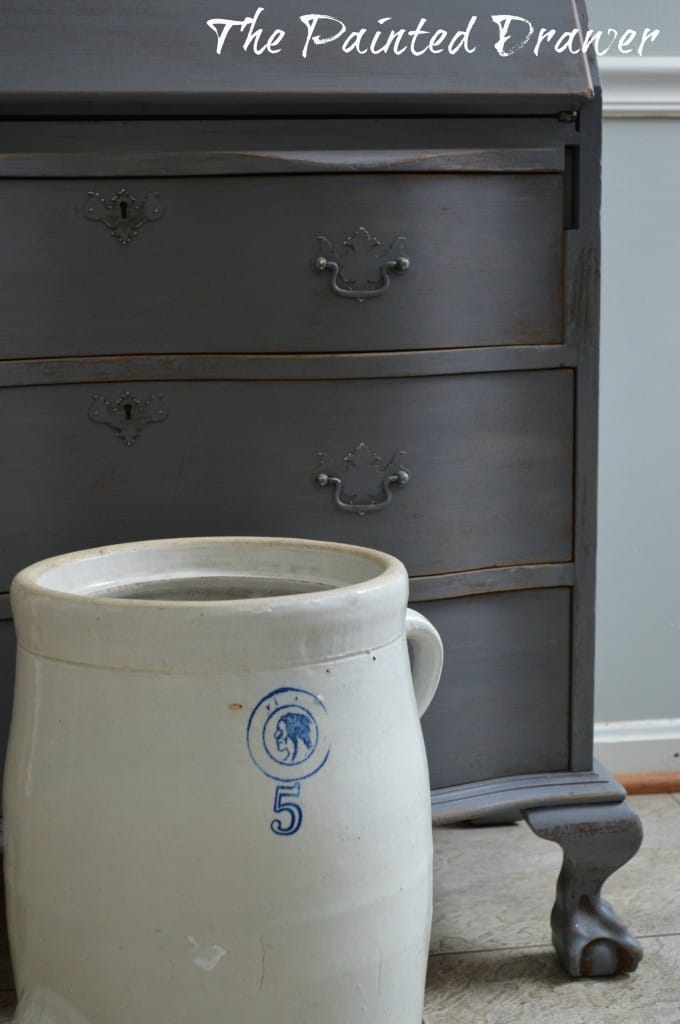 I believe my kitchen is finally complete!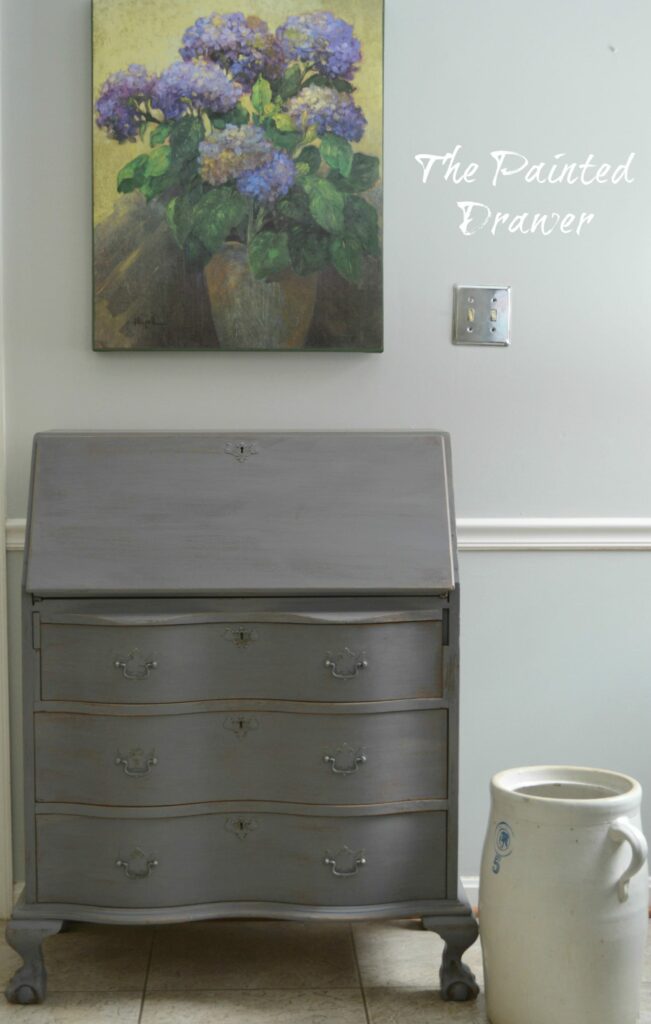 Join the Fun! I Always Love More Subscribers!