I first shared this vintage sideboard a few weeks ago (POST: Gorgeous Vintage Sideboard).  I found it at the thrift store and even though it was in awful condition, I could see its potential.  The top has a scalloped edge with lovely rounded shapes along the front.  The drawer also has a scalloped design that is quite lovely.  However, as I mentioned above and in my previous POSTS, the piece was in really bad shape.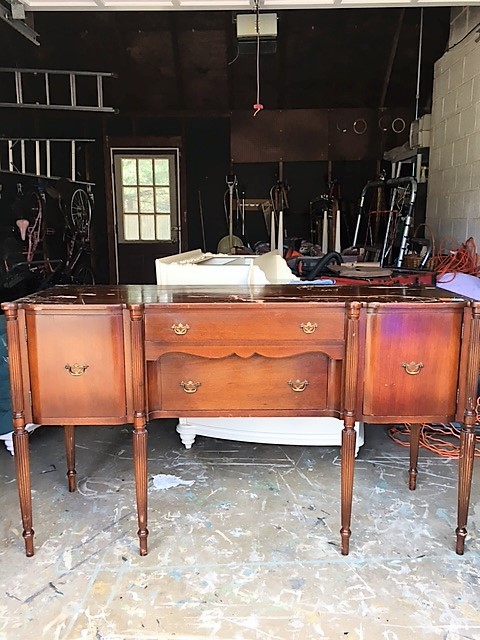 Here it is now!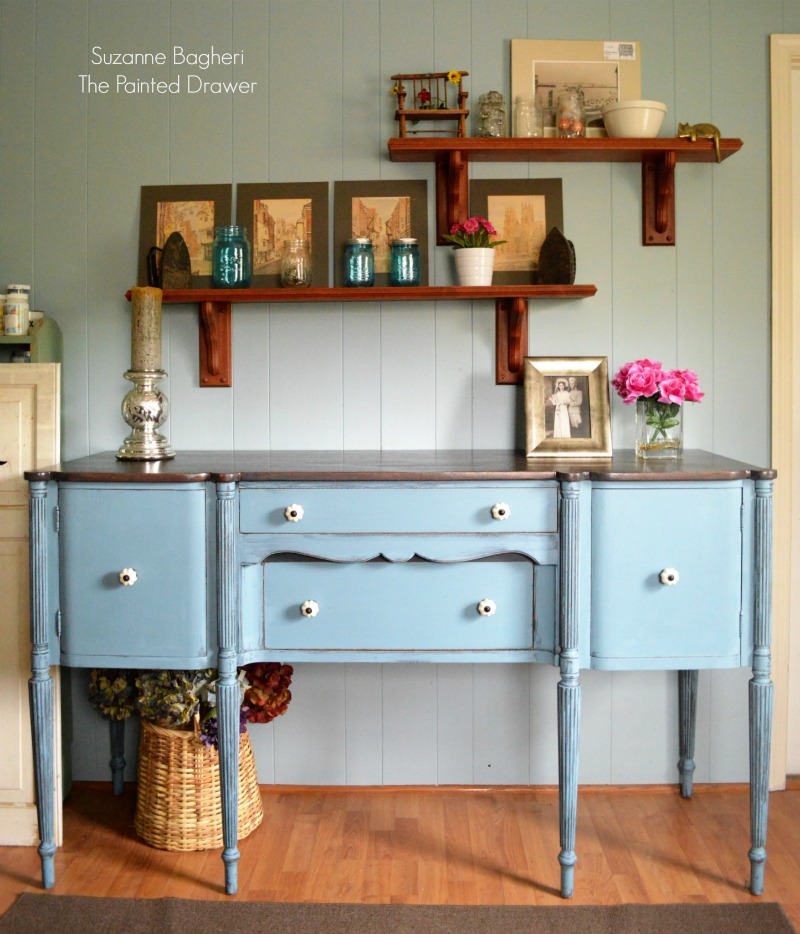 The top had been really torn up.  It had deep gauges in it, the likes of which I had never seen before.  It took some serious elbow grease to sand the top back and refinish it (POST: Sideboard Wood Top Refinish).  I used Minwax Dark Walnut and Varathane Weathered Gray stains.  I then applied Minwax Polycrylic.  I used 220 grit and sanded it back once more before applying the final coat of poly.  It is now super smooth!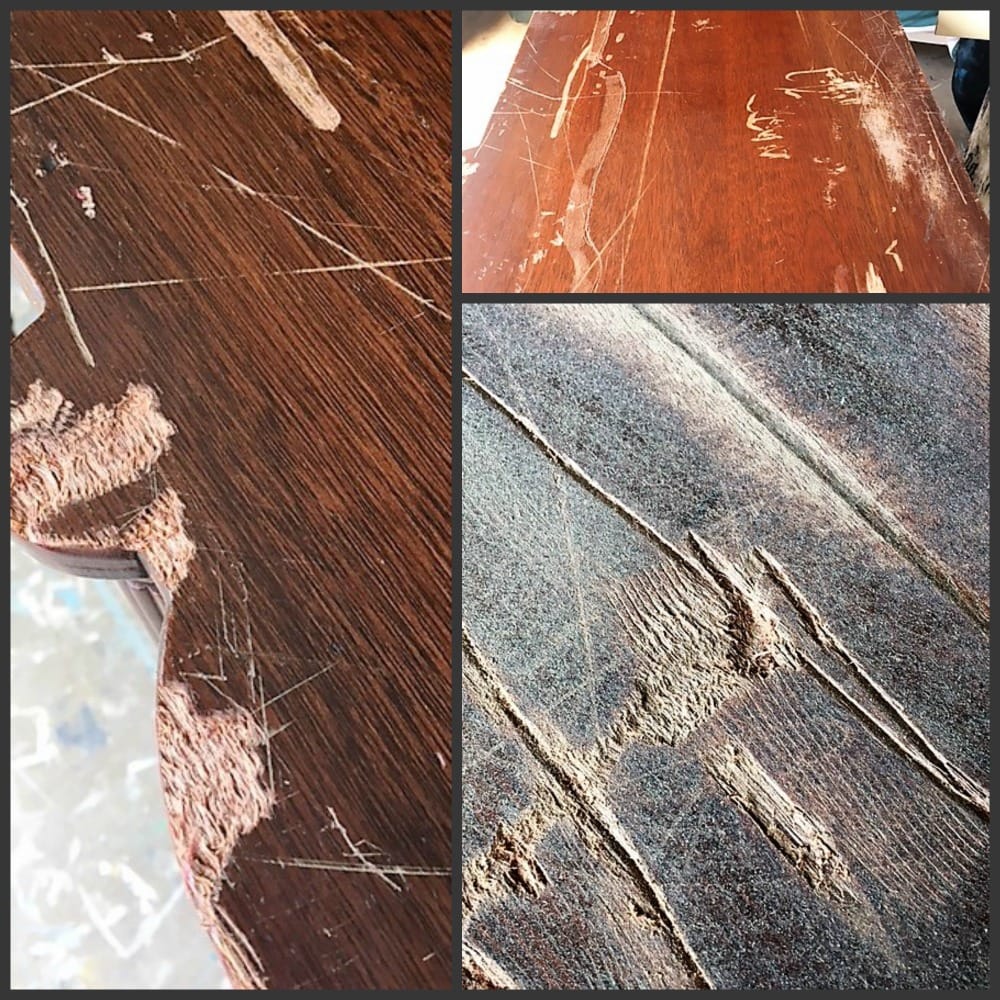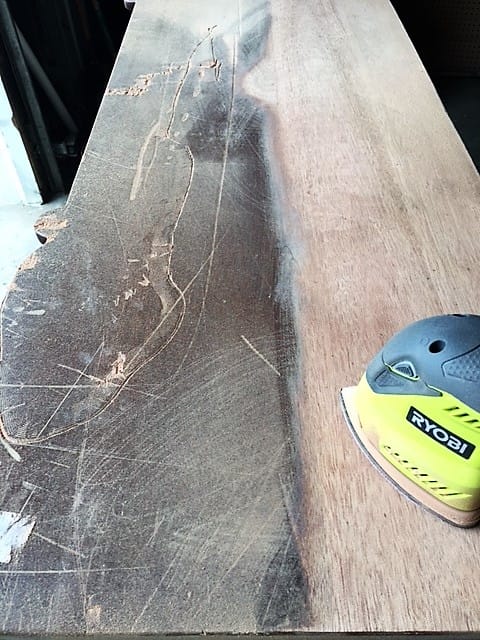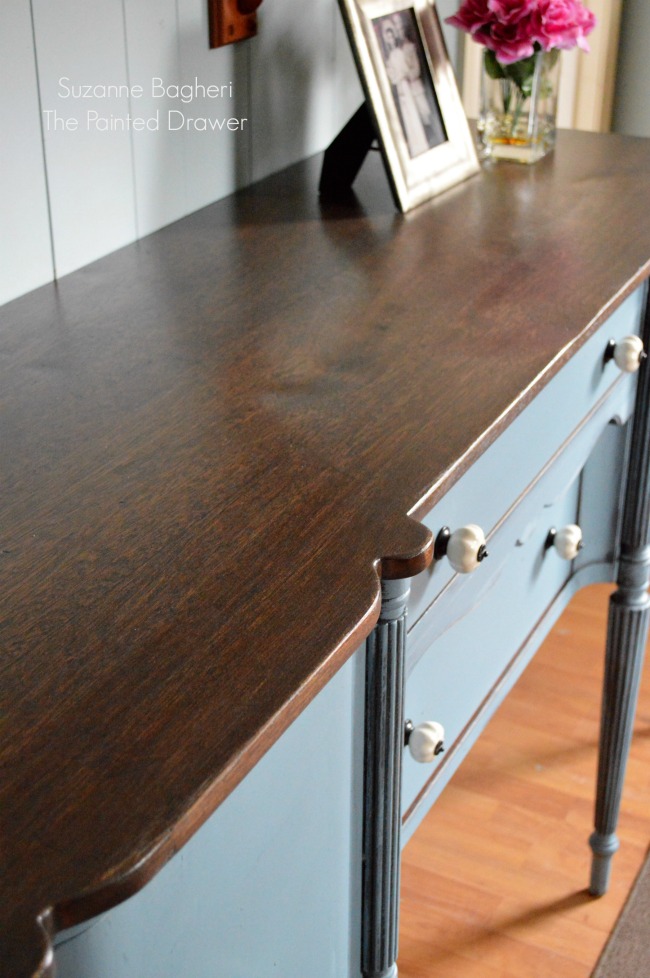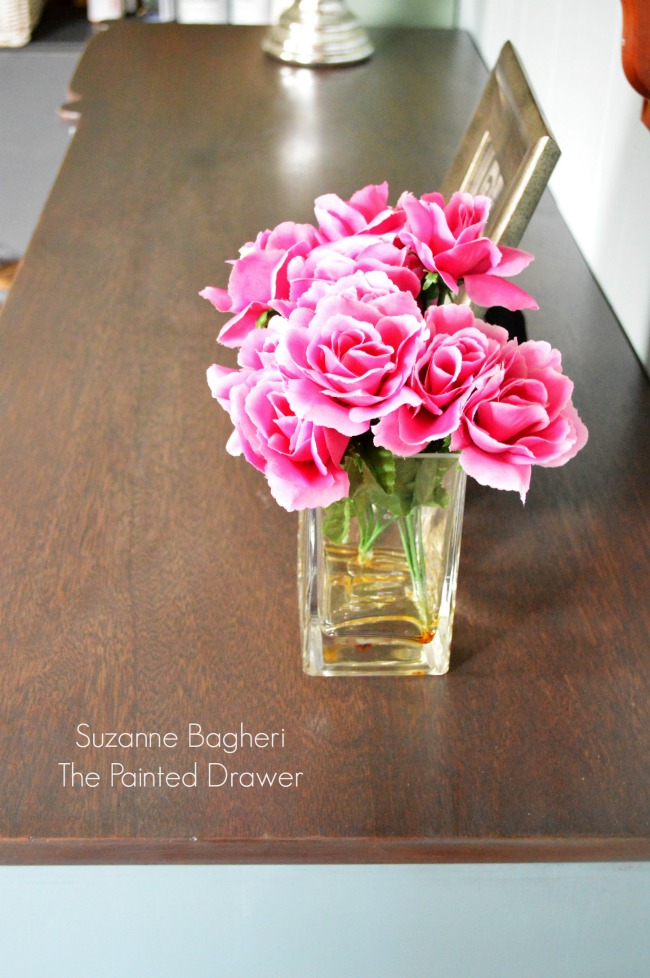 The body was first painted in Annie Sloan Graphite (below).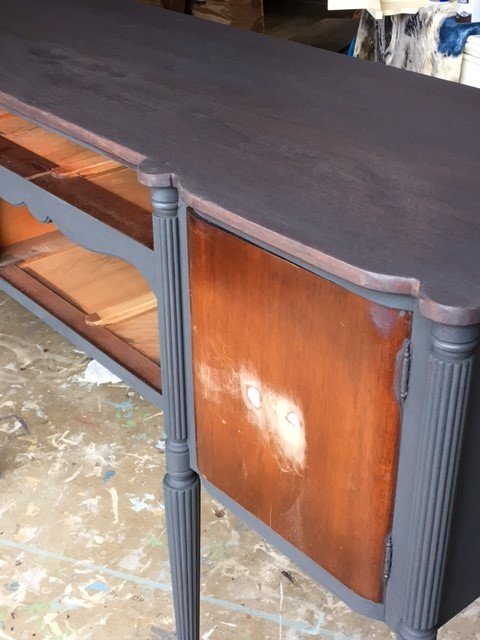 However, it wasn't the right complement to the stained top and needed contrast.  I layered the Graphite with General Finishes Chalk Style Paint in Slate Gray and the final coat in Stillwater Blue. Such a calming, gorgeous color combo! It was sealed in General Finishes Flat Out Flat topcoat.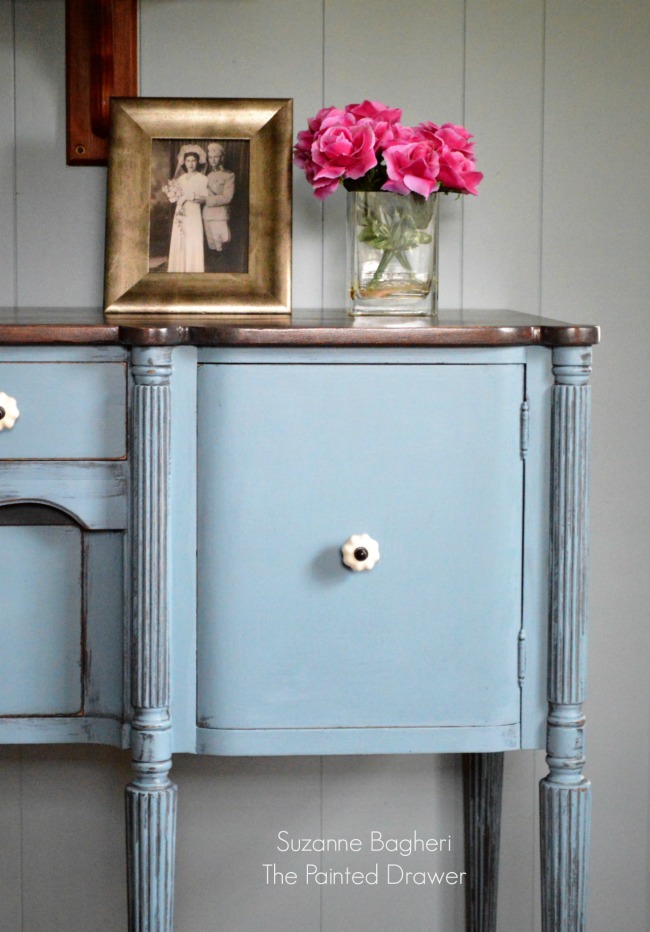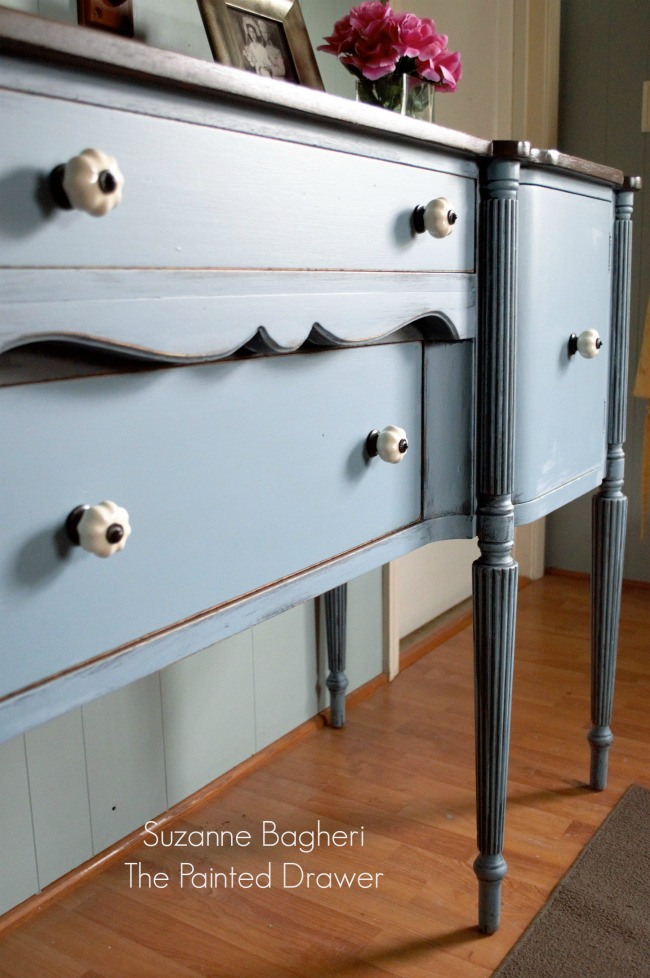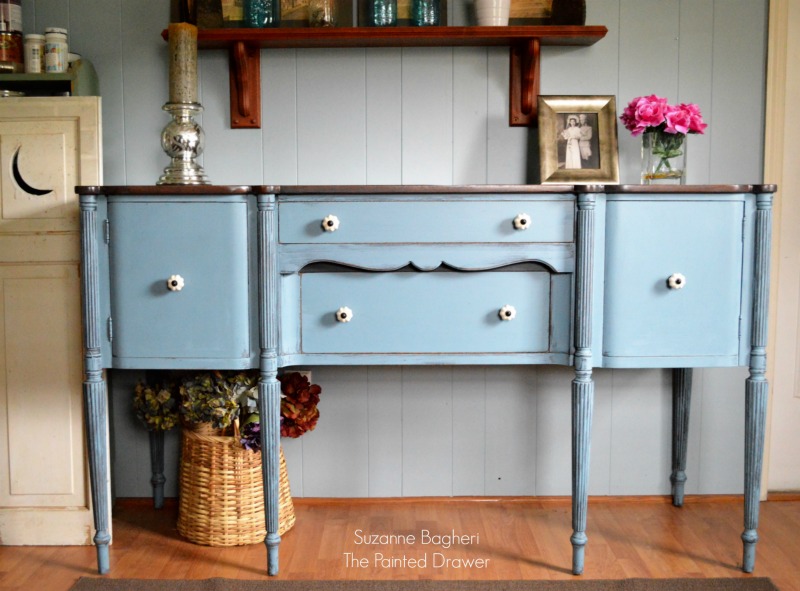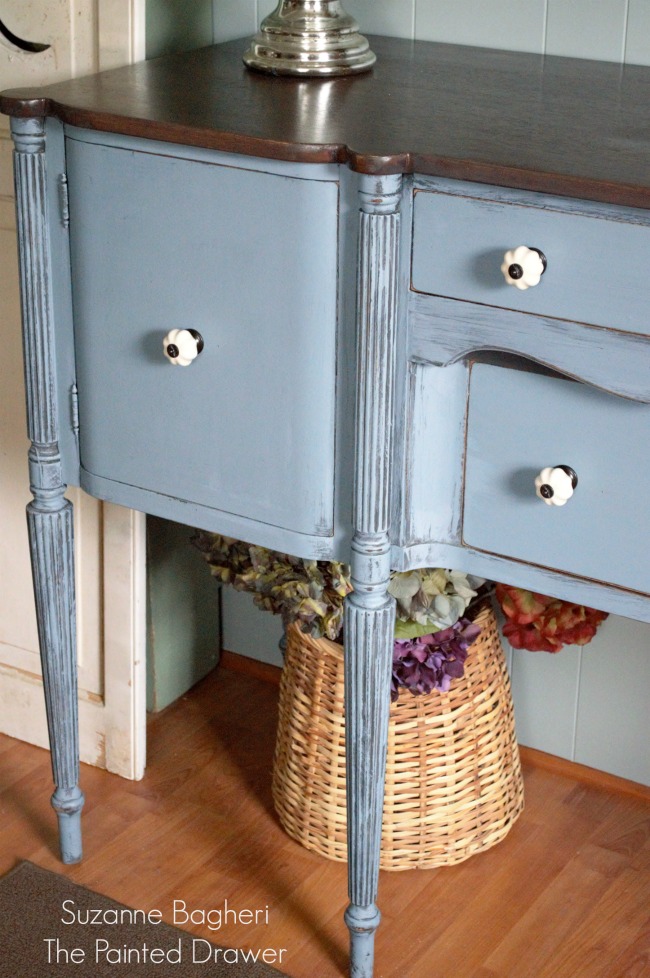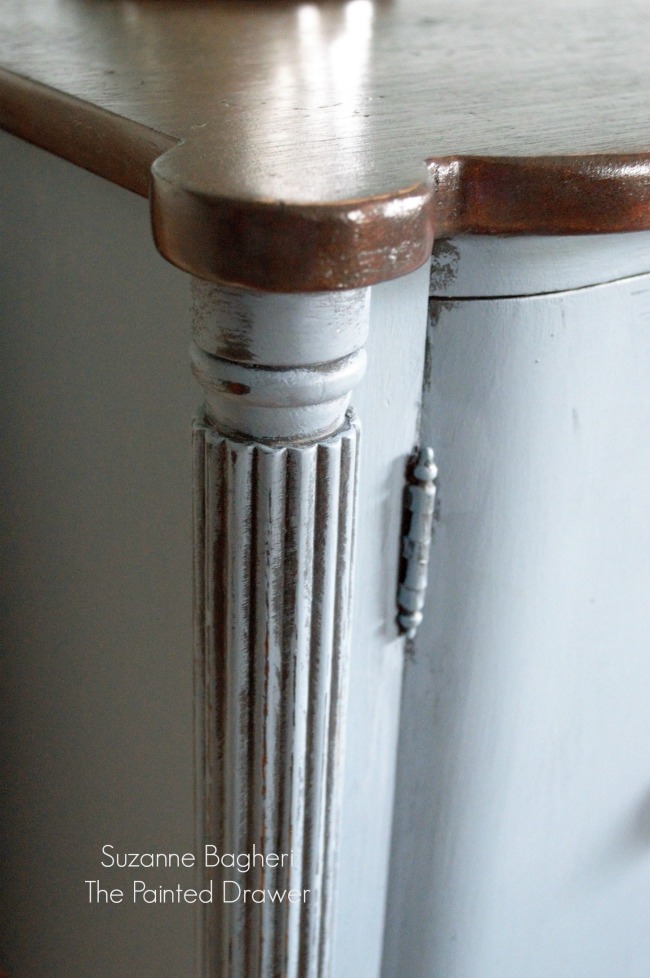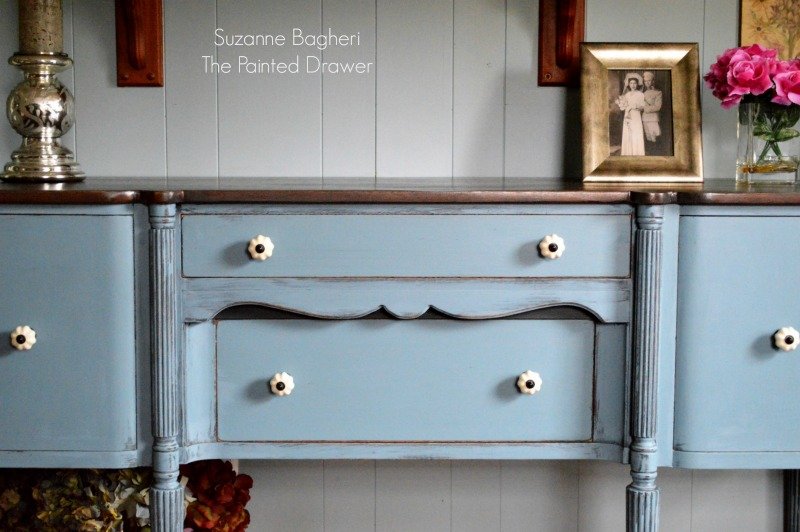 The drawer is very interesting.  The back panel of the drawer is painted in the dark Graphite so the top, scalloped piece of the drawer contrasts and its shape really pops out.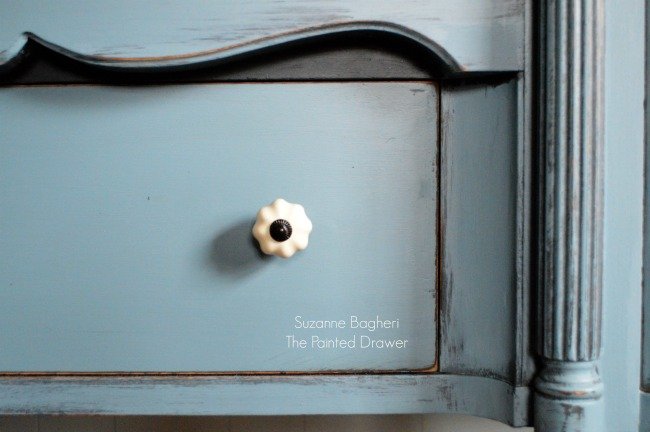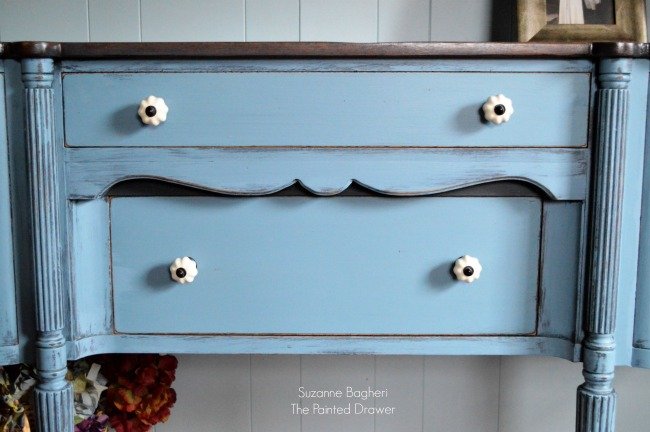 The original drawer pulls were not my style.  After drilling new holes and patching the old, I added new white ceramic pulls.  I like how the shape mimics the scalloped edges of the piece.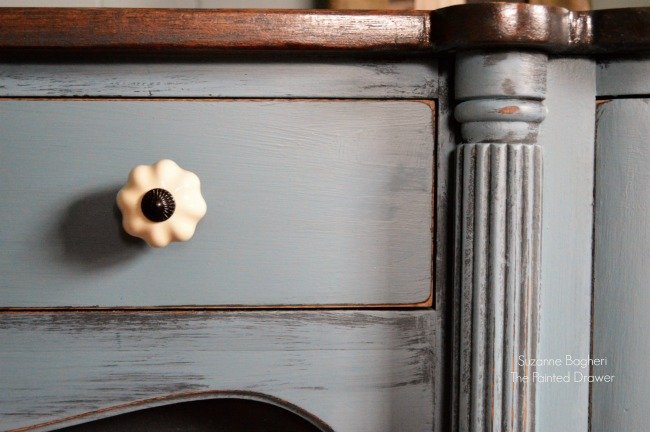 From its top to its bottom, this piece is full of detail!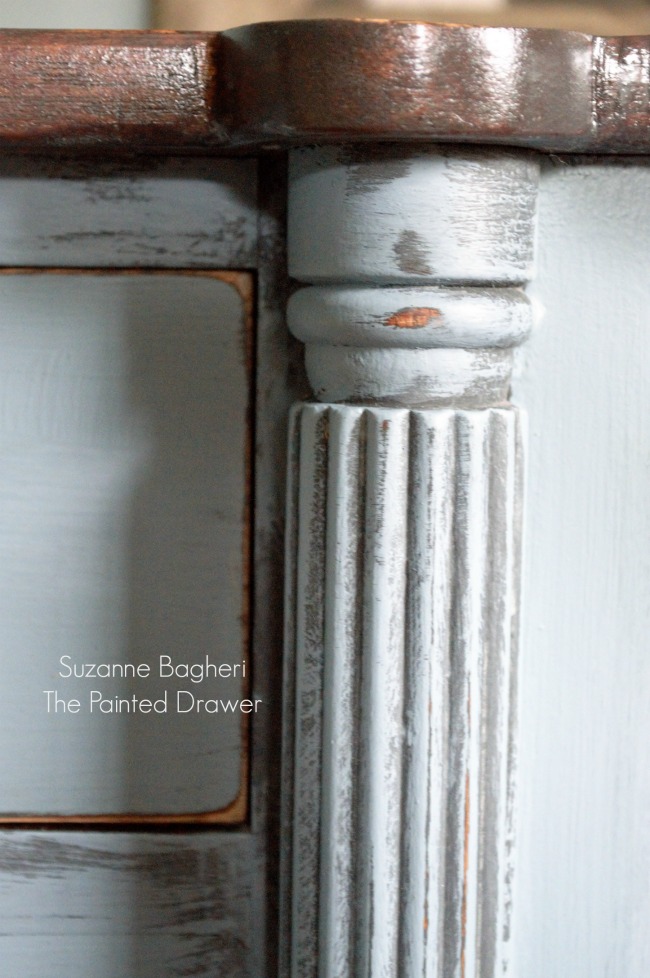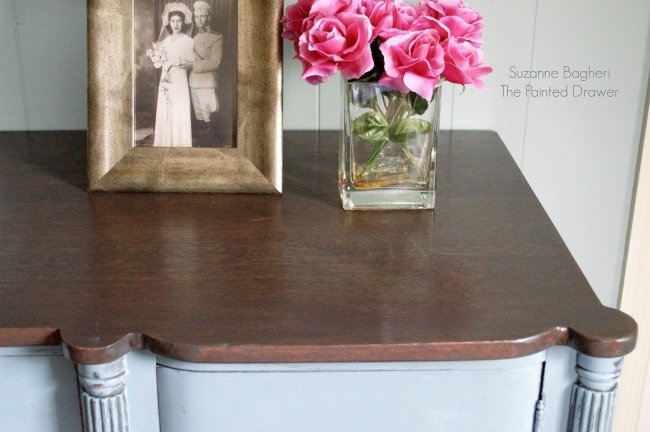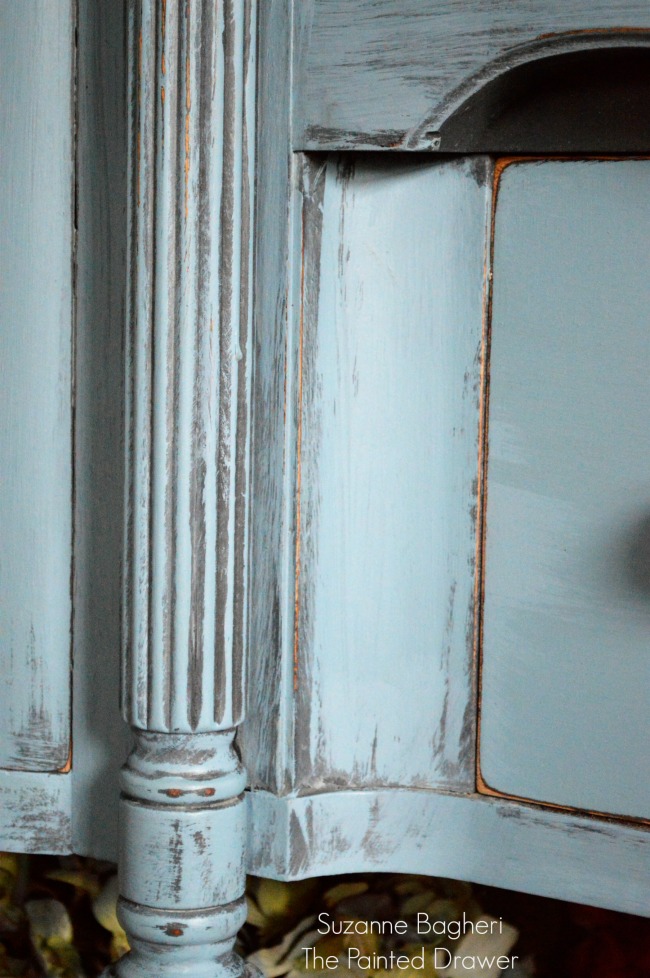 The Stillwater Blue Sideboard!