Last week's Favorite Find Monday has had its transformation in creamy white.  It started as a standard pine bed.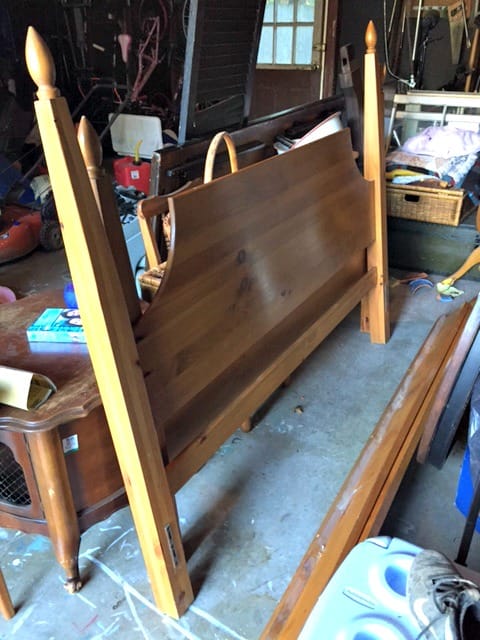 After a few coats of creamy white it now has cottage charm!
Process: Two Coats Annie Sloan Old Ochre; sand to smooth; a wash of Annie Sloan Old White (see video below); sand with 200 grit to distress and smooth; one coat Annie Sloan Clear Wax.
How about a Harper update?  He's a huge Redskin's fan!