The Best of 2017 Countdown Continues!

Here we go today!
Number 8  Simply White Farmhouse Dresser
This dresser had those great straight lines and made the perfect farmhouse style makeover.  Simply white was the way to go and Annie Sloan Old White was the perfect solution.  Just the right amount of distressing and new green ceramic drawer pulls set it off perfectly.  It was purchased by an expectant mother for the new baby's nursery – perfect!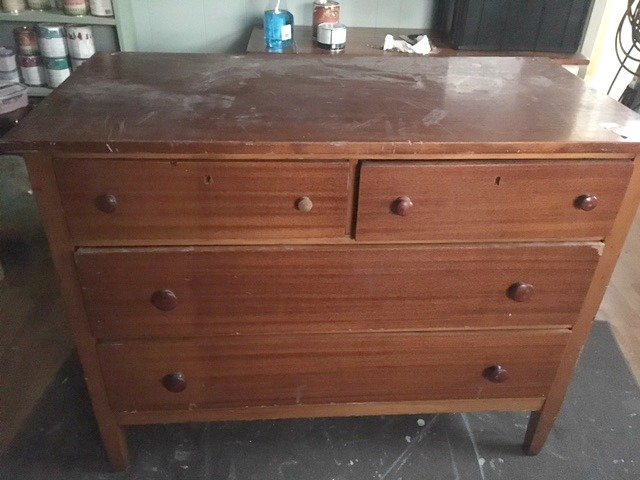 Number 7  Chunky Farmhouse Coffee Table
This coffee table had those great chunky legs and was an awesome large size.  It had a dated finish with the orange hued top and chipping red base, kind of country but not in a good way.  This table actually had two transformations.  After sanding back the top, I first stained it in a weathered grey finish.  My client, Christin decided on a darker finish so I went back to work and stained it in General Finishes Java Gel stain.  The base was painted in Annie Sloan Duck Egg.  I really loved the result (both honestly!) and it is now happy back home in its newly decorated family room!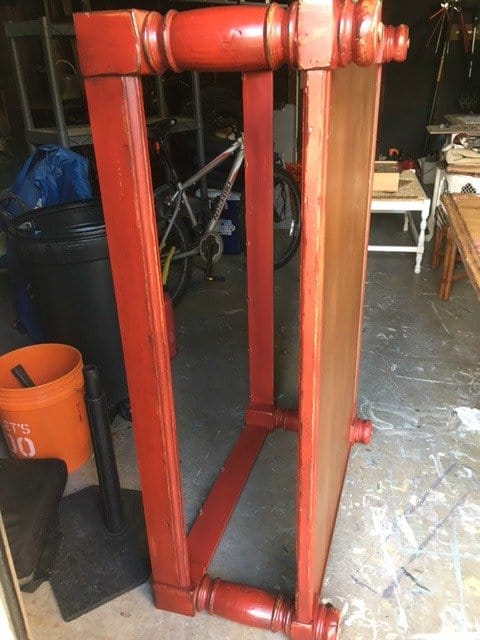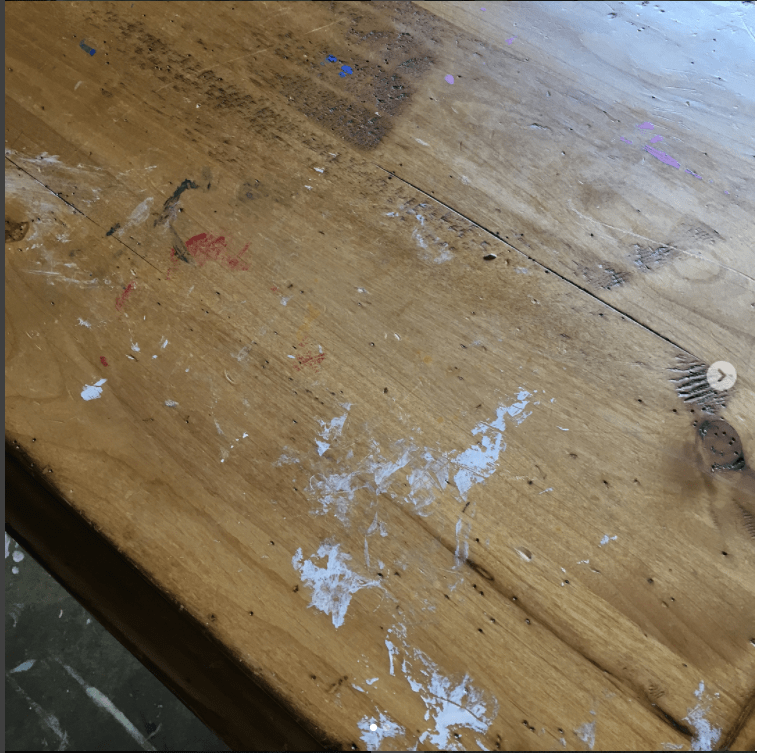 In the weathered wood stain (Country to Beach Chic Coffee Table)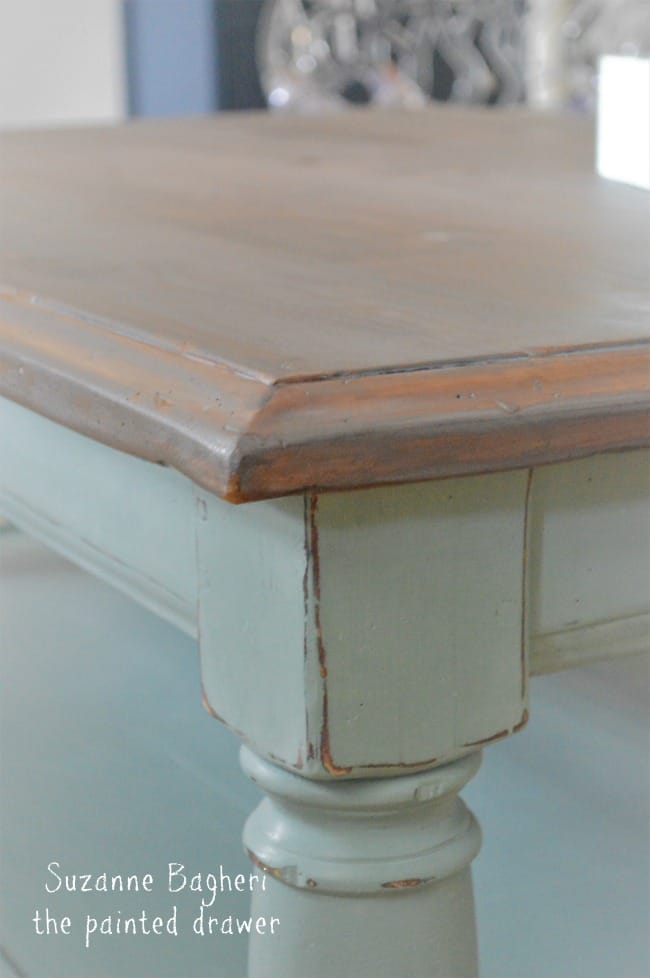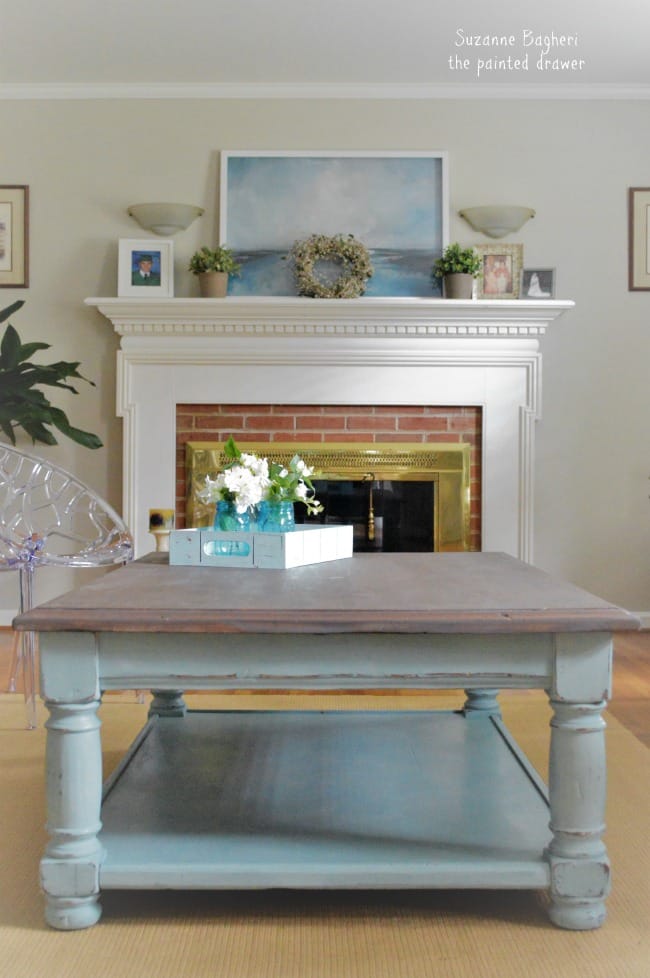 In the Java Gel stain (Coffee Table Top – Java Gel Rich Brown)
Back tomorrow with Number 6 and 5!