Today was the first day of spring break for my kids. I have one in driver's ed class for the week and one is taking lifeguard training to become a summer lifeguard at our pool.  That leaves my youngest home with me and we are having a "stay-cation".  We are going downtown to the National Gallery of Art, shopping at the mall, going out to lunch for Pad Thai and also taking in a Nats game 🙂
I'm also busy at home.  Thanks to all who were concerned about Harper!  He is totally fine!  He is a true rascal and a high energy pup and we knew that when we adopted him.  This is why he is walked every day and goes on trail runs for miles with me.  I hope you all got a chuckle out of my post.  He is obviously over it!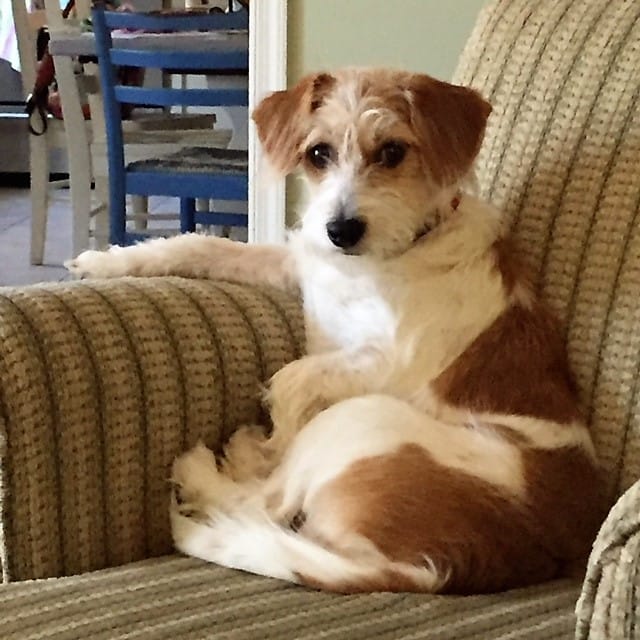 My husband was able to totally re-do my lamps 🙂  They are now better than before with brand new wiring.  Actually, seeing as they are from the thrift store and old, it was a good thing to change out the wiring and know that they are totally safe.  I love them (he isn't too bad either)!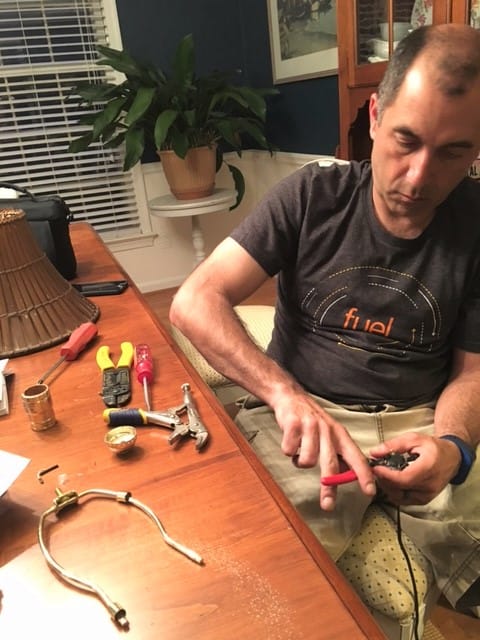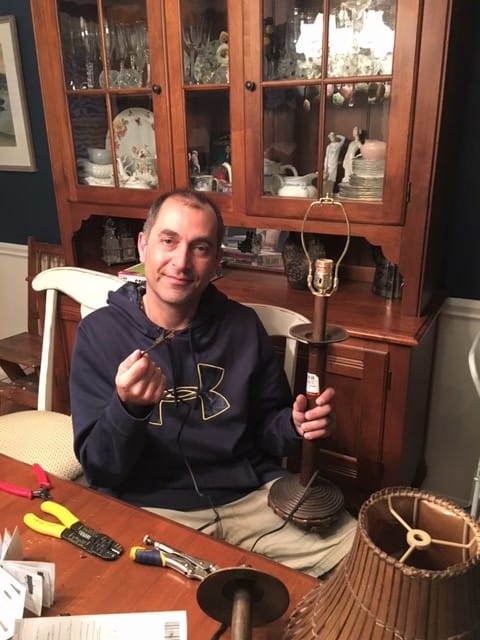 In between spring break activities and dog chaos, I have been trying to work on the Vintage Sideboard. I worked some more on its damaged top and tweaked it a little.  It's shaping up!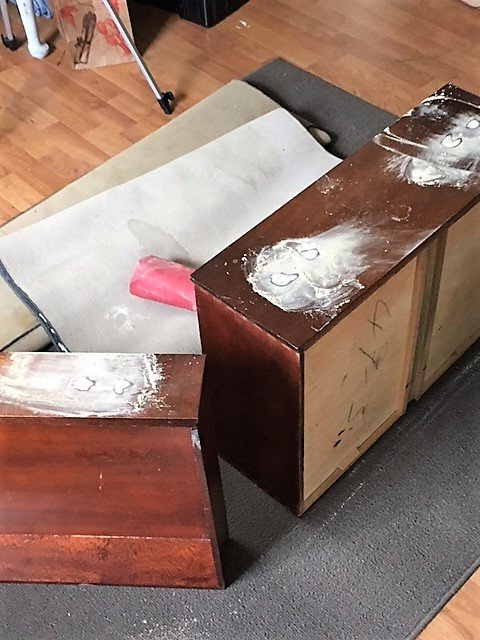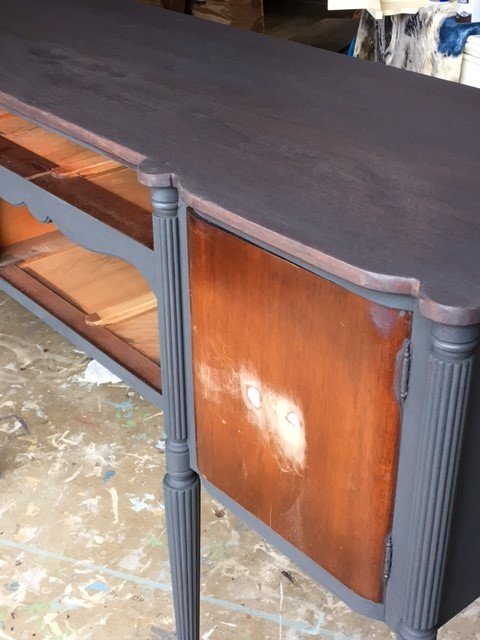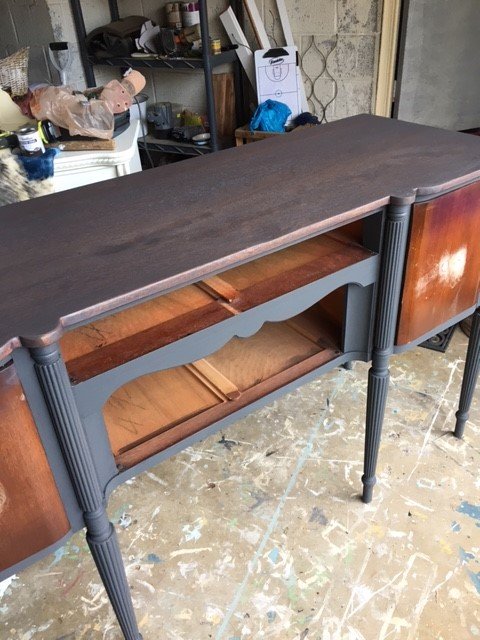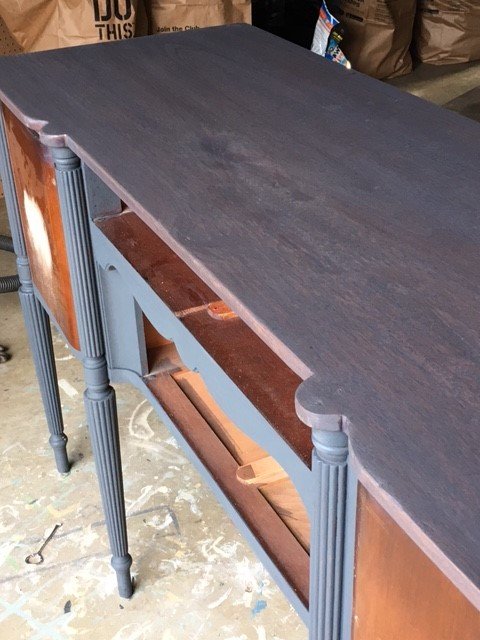 Have a great day!