I had the good luck of stumbling upon this fantastic sideboard the other day.  It is gorgeous!  The rounded shape on the top, the way the bottom drawer is slightly recessed and the fluted legs.  All gorgeous!  Of course, the piece needs a lot of work.  In particular, the top is in really bad shape.  Here are a few pics.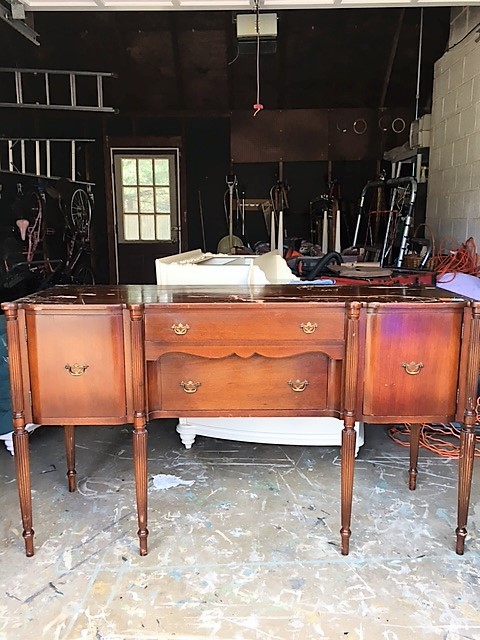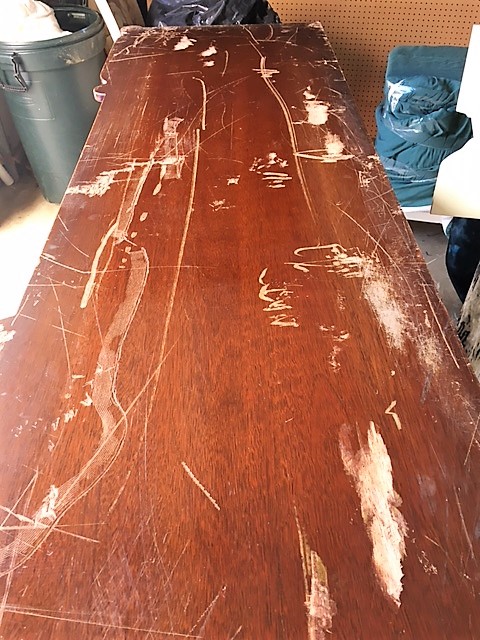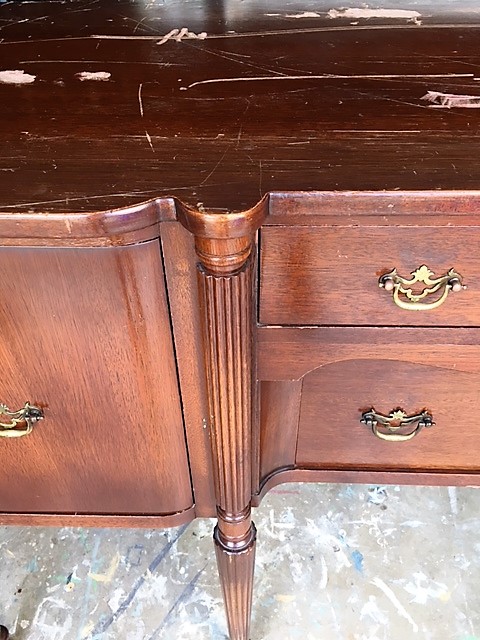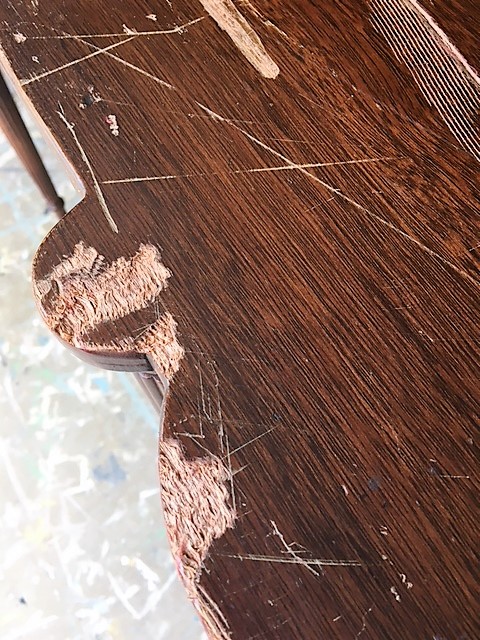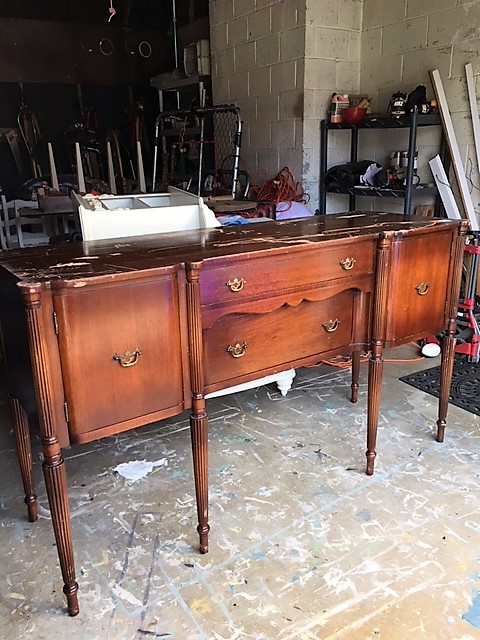 The sideboard was part of a set.  There was a china cabinet and small buffet but both were too far gone to save!  The cabinet had a huge piece missing from the top and the buffet was missing a drawer.  Such a shame!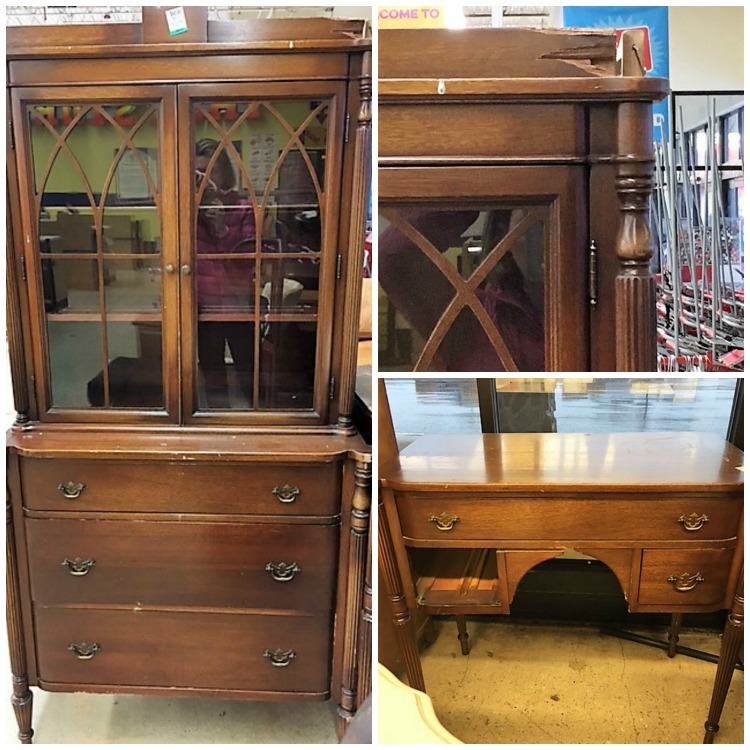 I've done a few sideboards in the past.  The Midnight Sideboard (POST HERE)
and the French Gray and Gold Sideboard (POST HERE)
I'm excited to get my hands on this one!