It's done!  Finally!  I have put a ton of effort into this beauty and am very happy with the result.
Here is a "before" picture so you can get the idea of the nasty paint that covered this poor piece.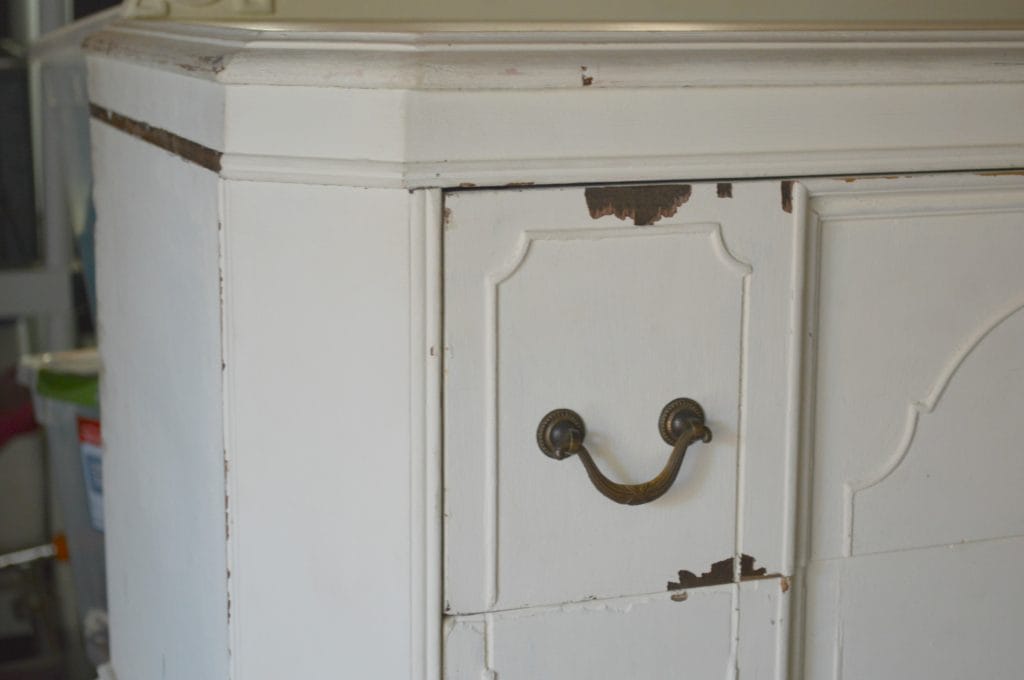 This chest is now a beautiful example of everything perfect with vintage furniture.
It has detailing in every place possible, starting with the top.  After I sanded off all the white, goopy paint, I discovered beautiful wood that was laid at an angle on each side to create a pattern.  I stained it a dark walnut and it is gorgeous.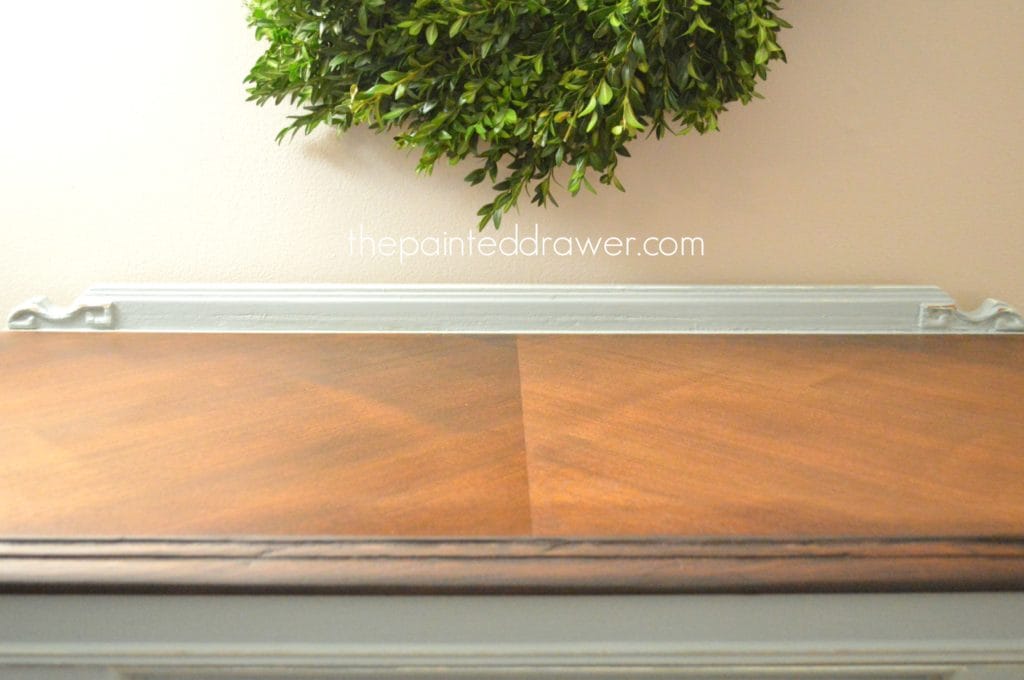 The sides of the top part of the chest are at an angle, which gives it a great shape. 
The bottom section of the chest has so much detail it is hard to describe.  The pictures will have to do!
I used General Finishes Persian Blue over an initial coat of custom blue chalk paint.  When I sanded back to distress, the original white paint and my undercoat of blue popped through.  It looks so pretty and highlights all of that detail work.
The drawers are the thickest, heaviest drawers I have ever encountered – this is a quality piece..  All of the original drawer pulls are intact and now tie in nicely with the darker top. 
The lovely chest is missing parts of its original detail work but I love it as-is and wouldn't change a thing.  Now that I filled in and sanded back the missing pieces, it gives a faded softness to the piece.  It is old and shows its lovely age.
The definition of vintage charm!
For sale on Shop Furniture/Dressers and Etsy