I've been working on a bedroom set for a customer and shared the Pure White dresser makeover earlier in the week (LINK HERE).  Part of the set is a very pretty French Provincial headboard.  As in the dresser, my customer wanted it finished in Annie Sloan Pure White for a fresh look.  Honestly, the transformation is quite spectacular!
I took a quick pic of it to share (as you can see, I almost forgot!) and it was the standard, darkish pale yellow with bluish green highlights.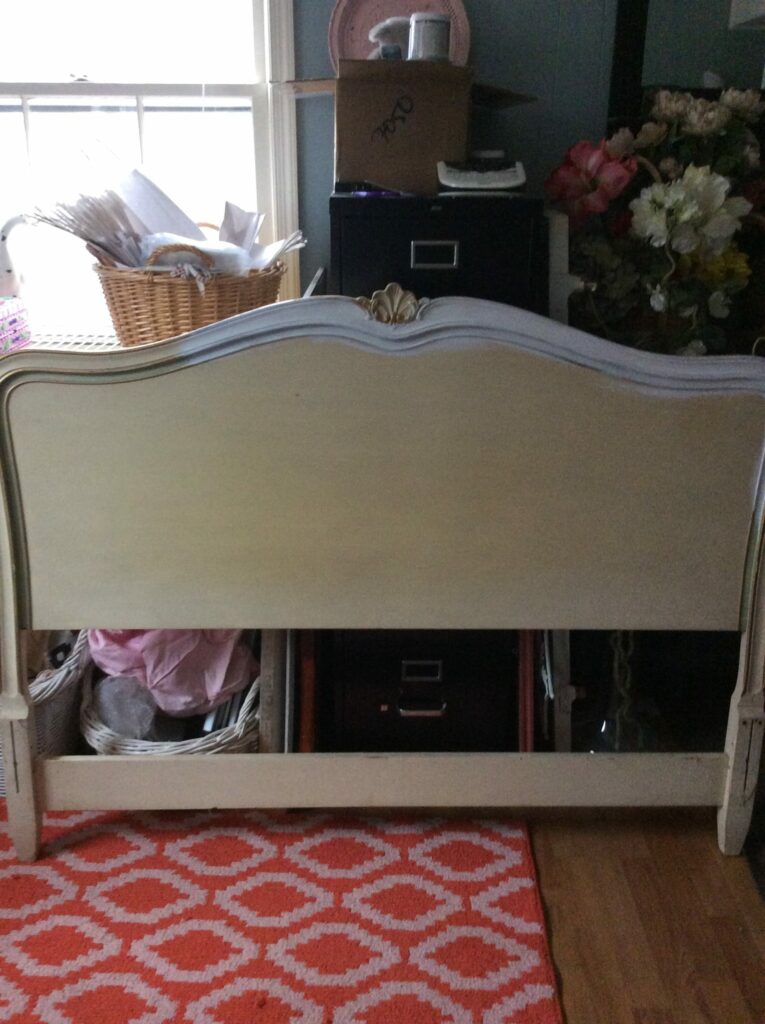 Here it is now!  I used three coats of the Pure White, distressed it with 220 grit and sealed it with Annie Sloan clear wax.  A simple makeover for a fantastic result!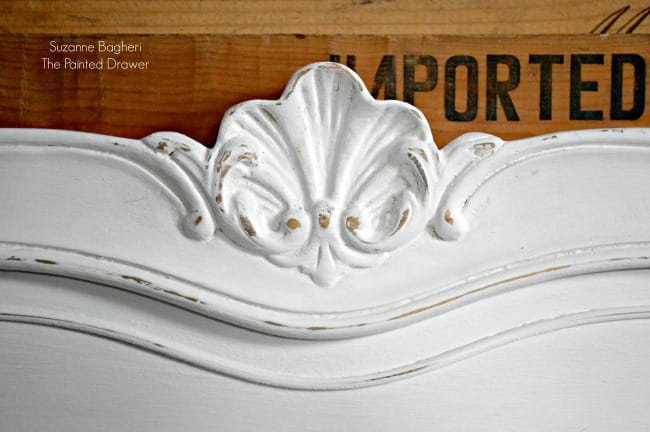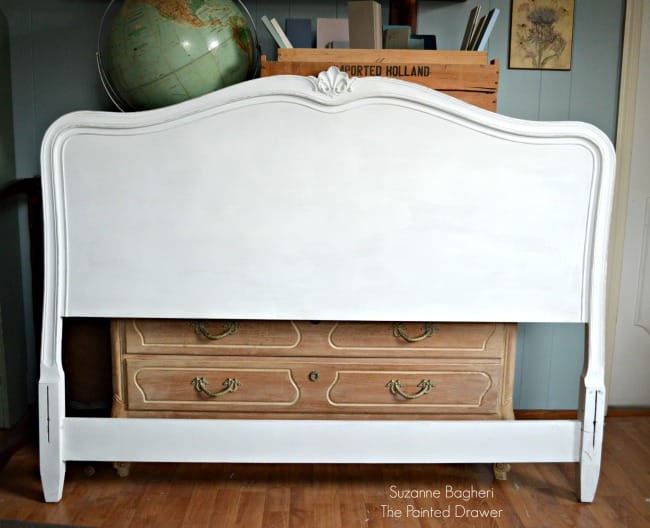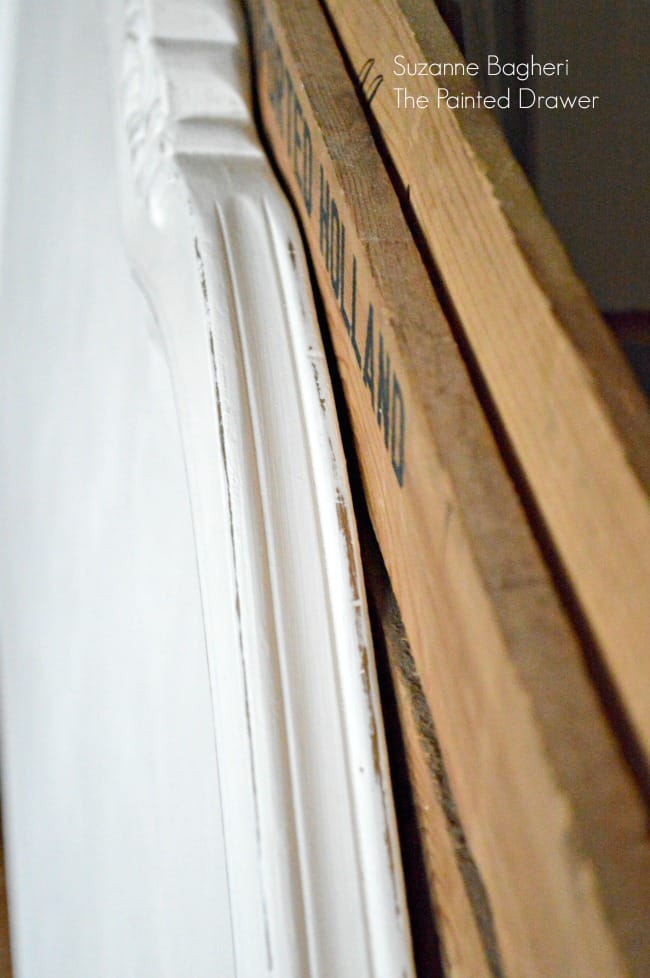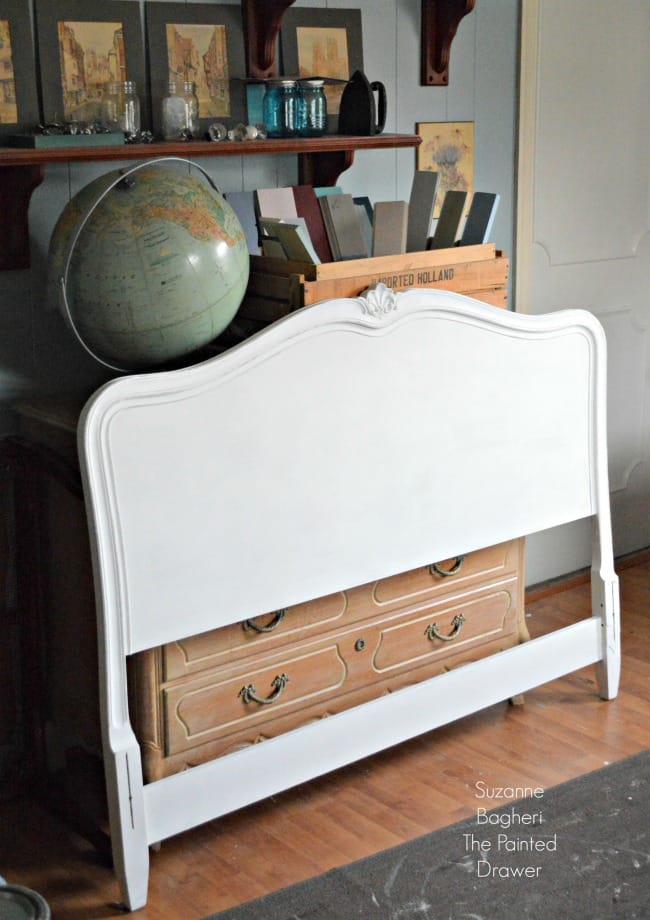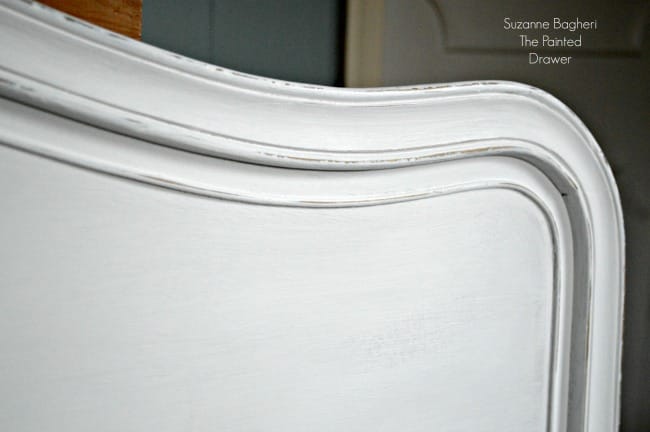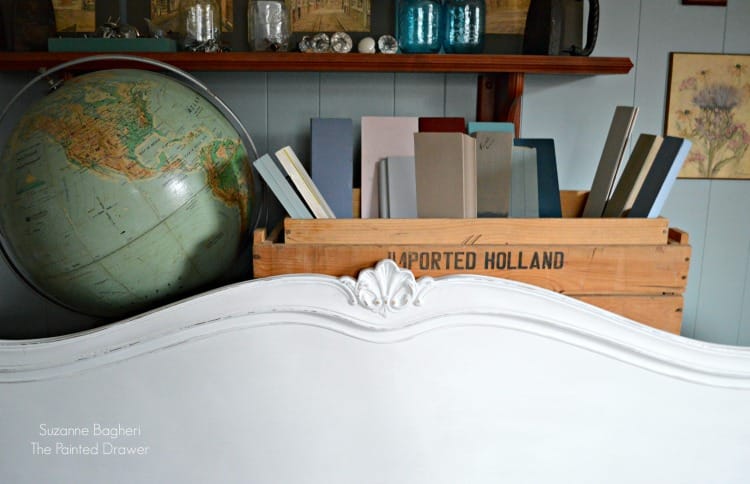 I have been painted a lot of white furniture lately!  I'm looking forward to bringing color back with a raspberry pink table next week!