I mentioned in yesterday's post that I have been working on a very old oak cabinet.  I decided to use a relatively new product, General Finishes Chalk Style Paint and chose the color Midnight Blue.  I've used this paint twice before, once on the Classic Black Dresser and once on the Rembrandt Red Buffet.
I'm a big fan of this paint.  It is a chalk style paint that dries quickly, is easily distressed and fun to layer.  On this piece, I decided Midnight Blue would be a good choice.  It's a dark, rich navy and I knew it would pair well with the dark wood underneath.
Here is the "before"…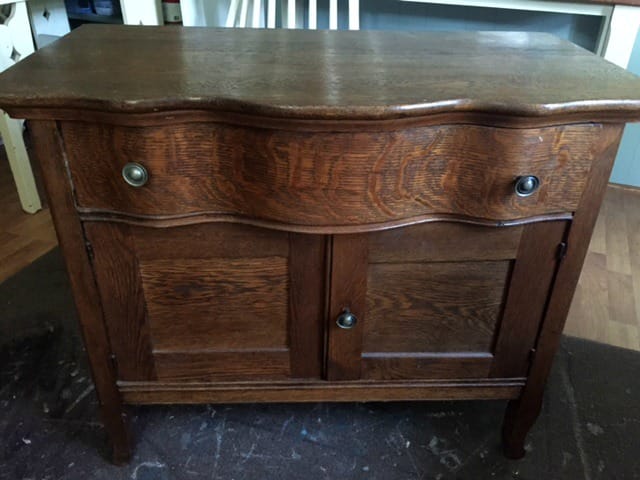 Here is the "after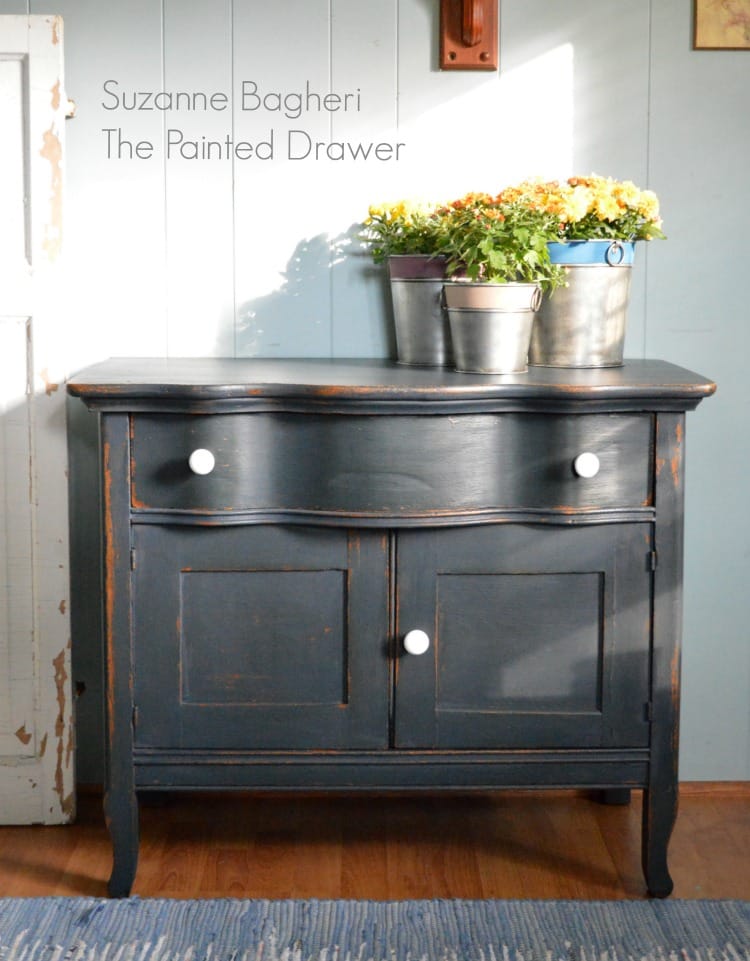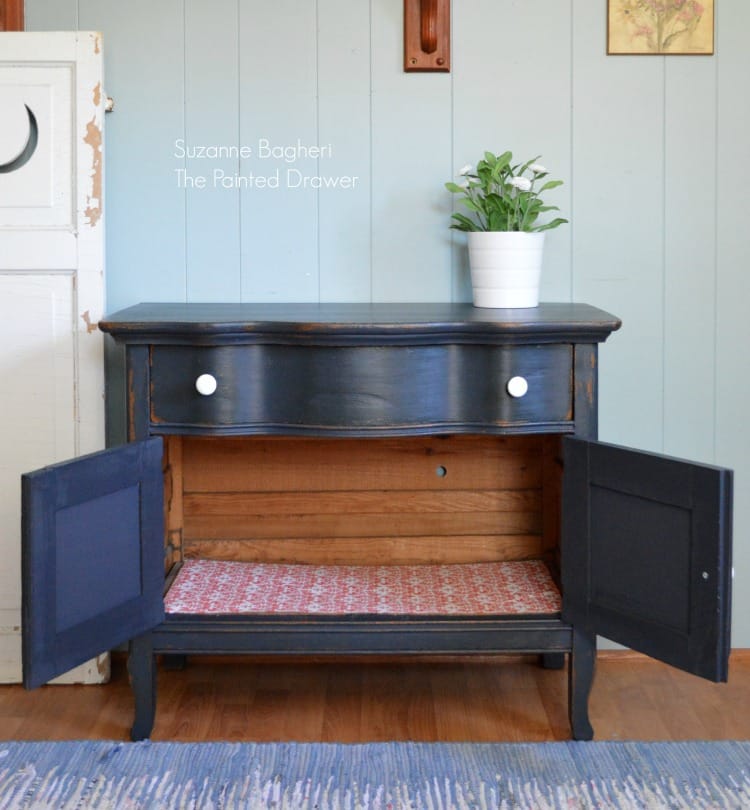 The inside of the piece shows its age (in the best way!).  I also am happy with how the distressed wood peeks through the navy. I truly love that combo.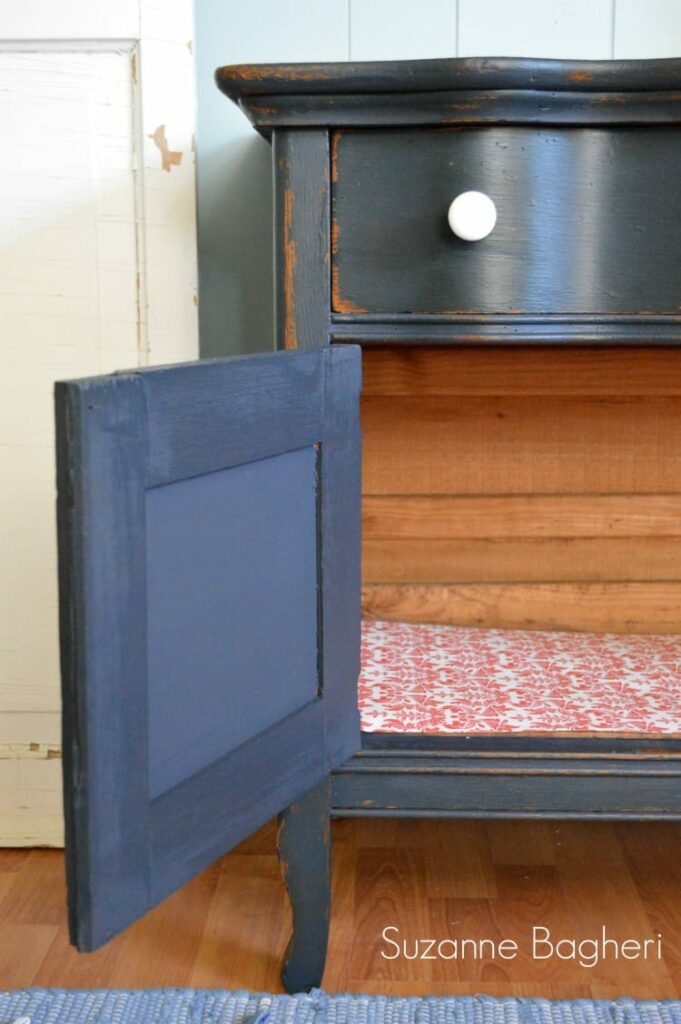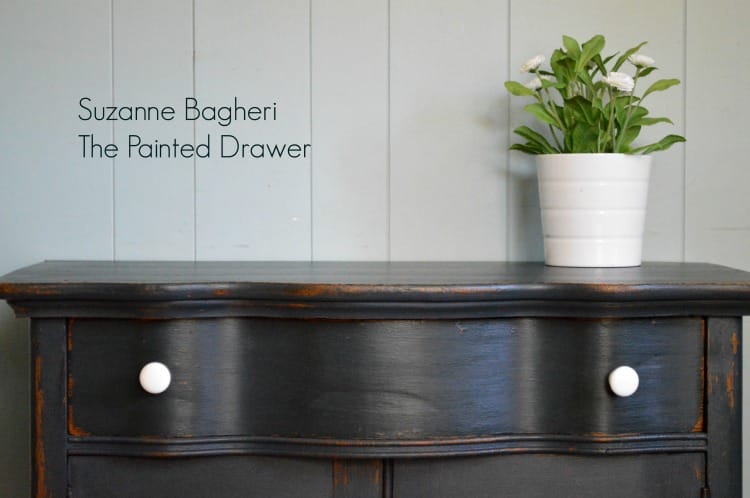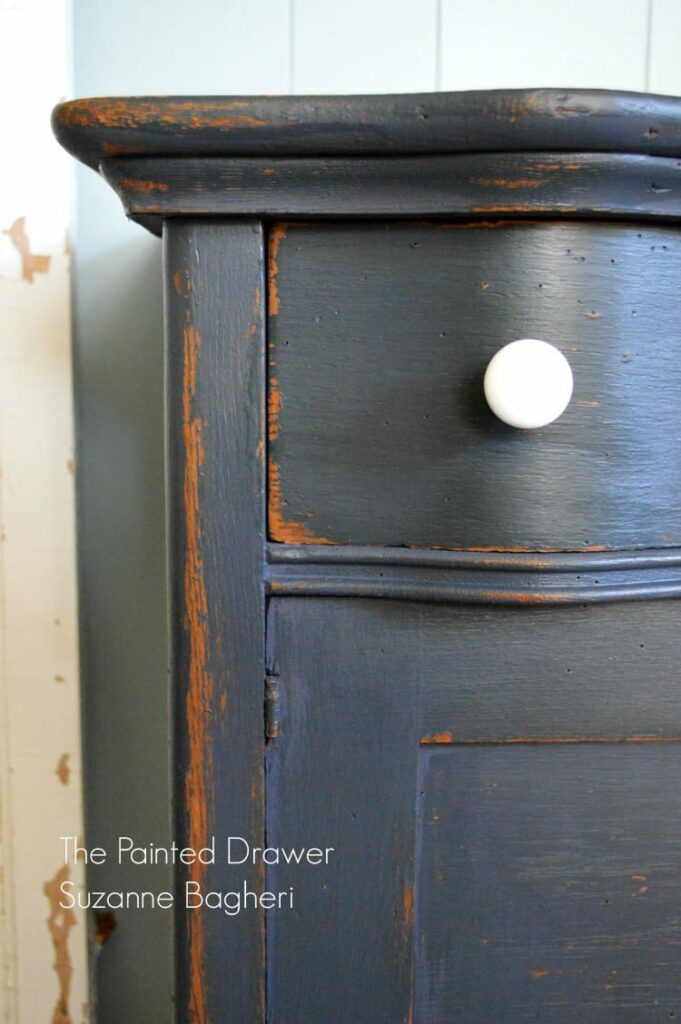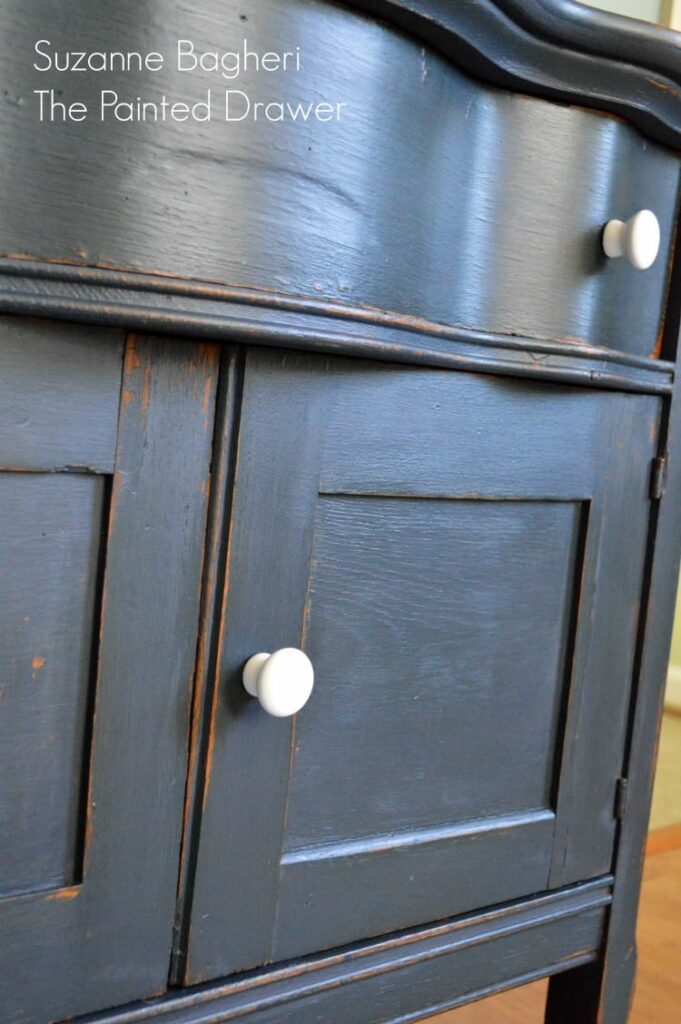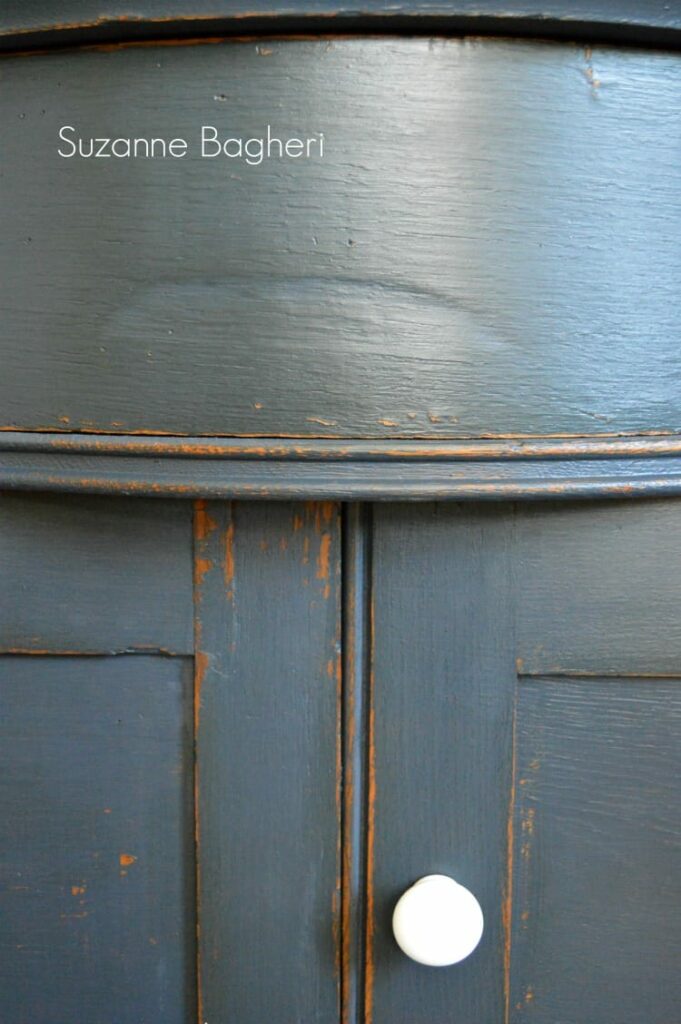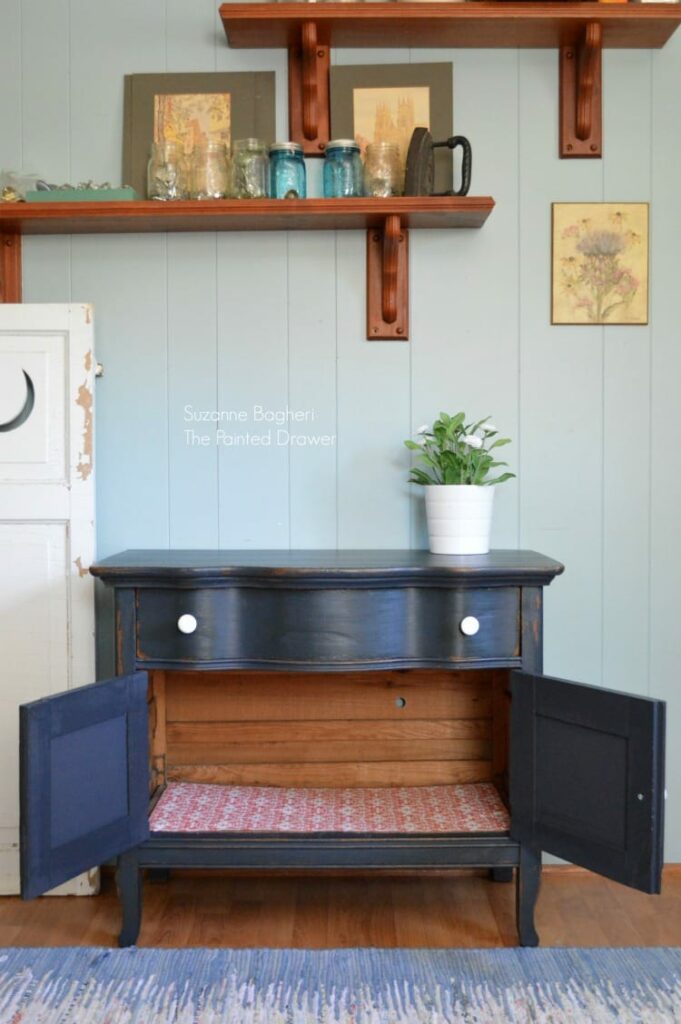 I will share my Video Tutorial on the process tomorrow.  It goes over applying the paint, distressing and applying the topcoat.  Hint…it is not a wax!