I know – what a strange title I have to this post!  However, it is very apt description.
I went to the thrift store last week and found a pair of fantastic lamps.  They have the most interesting, wooden shades and pretty tassels.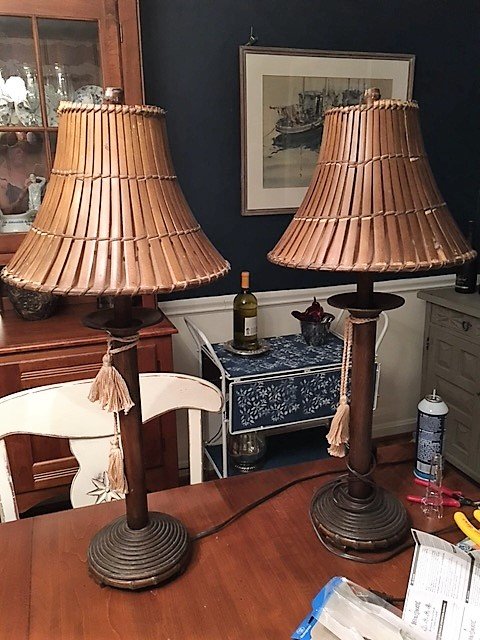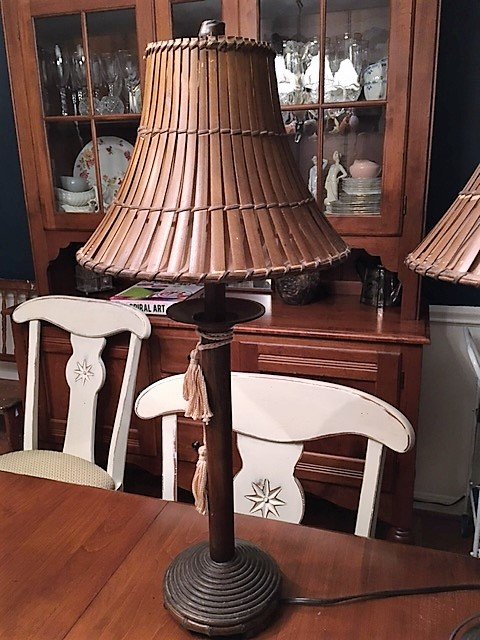 I grabbed them, brought them home and put them down in my living room.  I was planning on cleaning them up and plugging them in later on in the day.
This is where the destruction comes in.
Remember this little guy, Harper?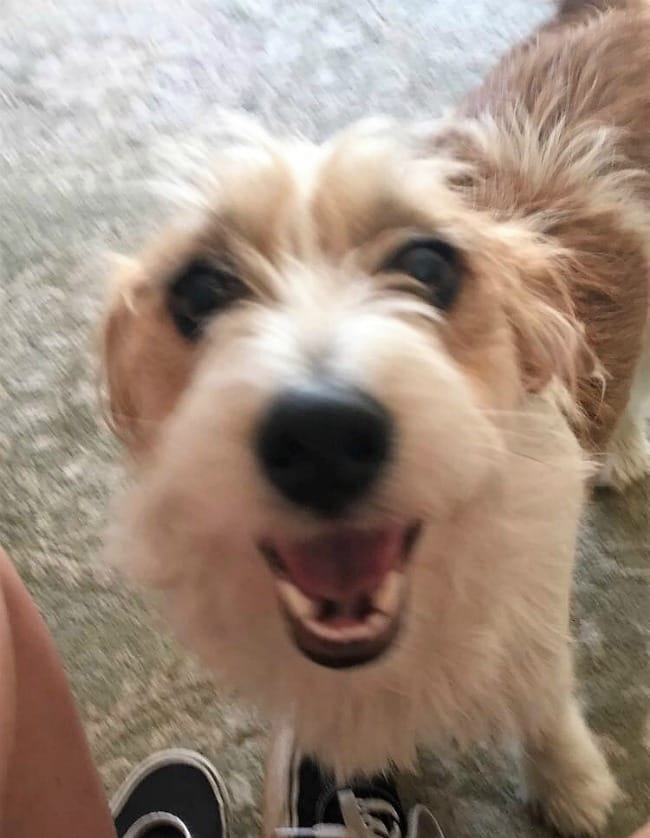 He is our rescue pup.  He's a mix Jack Russell Terrier/Beagle and both highly energetic and mischievous.  At some point last Friday, he was not being watched and took full advantage of the situation.  I was walking through the dining room and glanced at the living room and there it was – total destruction!  I have owned many dogs and never, ever, has one done this to a room!
He had dug up my Spring Easter Bulb Basket (from last week's Hometalk LIVE DIY) and deposited the dirt everywhere.  All over the sofa, the rug, etc.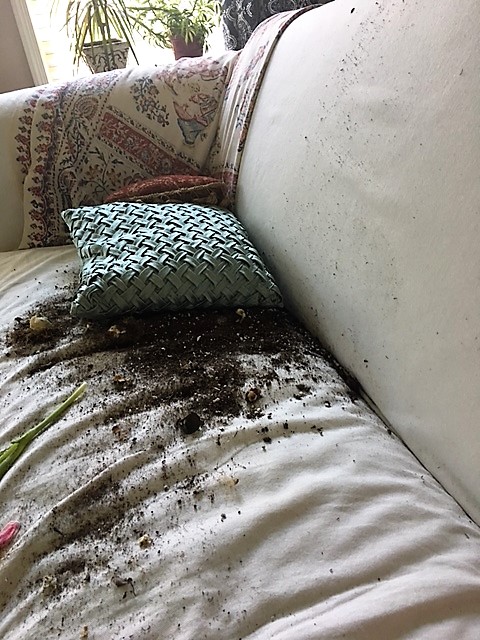 He also had time to chew each of my new lamp's electrical cords to shreds.  I had left them sitting on the side and wow, he really went to town.  He started on the plugs and worked his way up on each cord.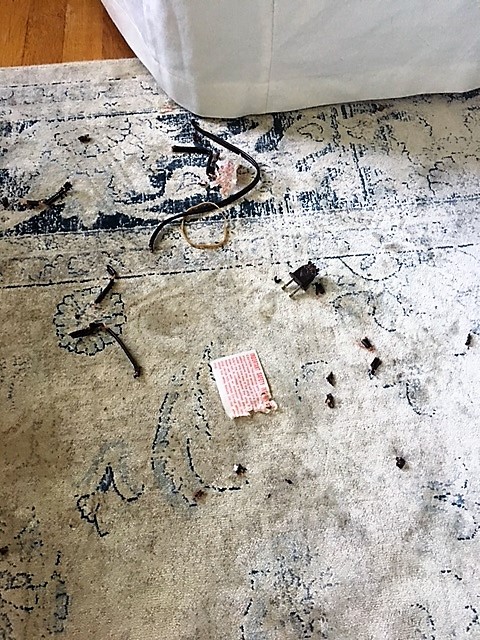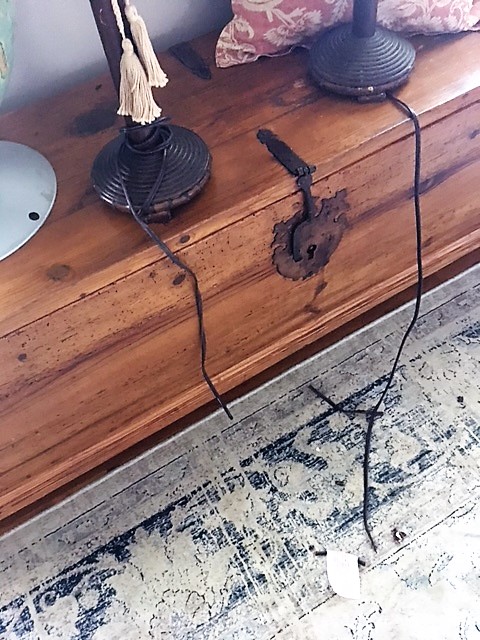 What a mess!  He was put in his "house" (crate) and Ella helped me clean up.  We had to take off the sofa slipcover to be washed later this week.  My husband went to Home Depot and purchased two new electrical kits for lamps.  He promised me that he can replace the cords and I'm going to hold him to it as we all agree that this happened on his watch!
Oh, the joys of pet ownership!  Good thing he is so cute 😉  Oh, and he is fine btw.  I believe he must be part goat because he can chew and devour anything in his sight (earbuds, remotes, cordless phones, tissue boxes, shoes, hats, wallets) and now electrical cords and he doesn't even get a stomach ache…we should have named him Billy.