The 2015 Countdown continues! Let's begin!
Number 7:  Drexel Triune Dresser
What a beautiful piece this was to work on.  A gorgeous, Drexel Heritage Triune dresser in great condition that I finished in General Finishes milk paint.  I chose Lamp Black – a classic color for a traditional, classic piece.  It also coordinated well with the original brass hardware that maintains its vintage feel but looks sharp against the black.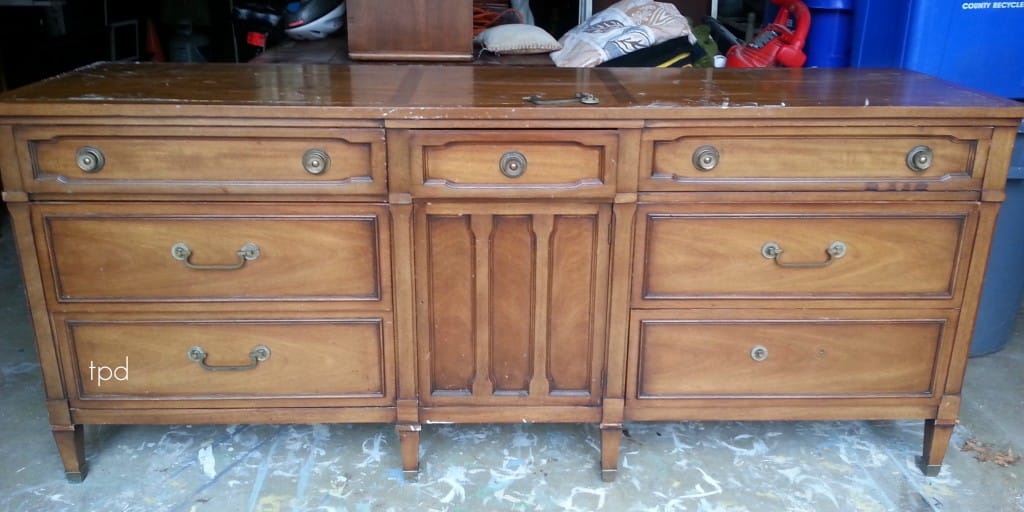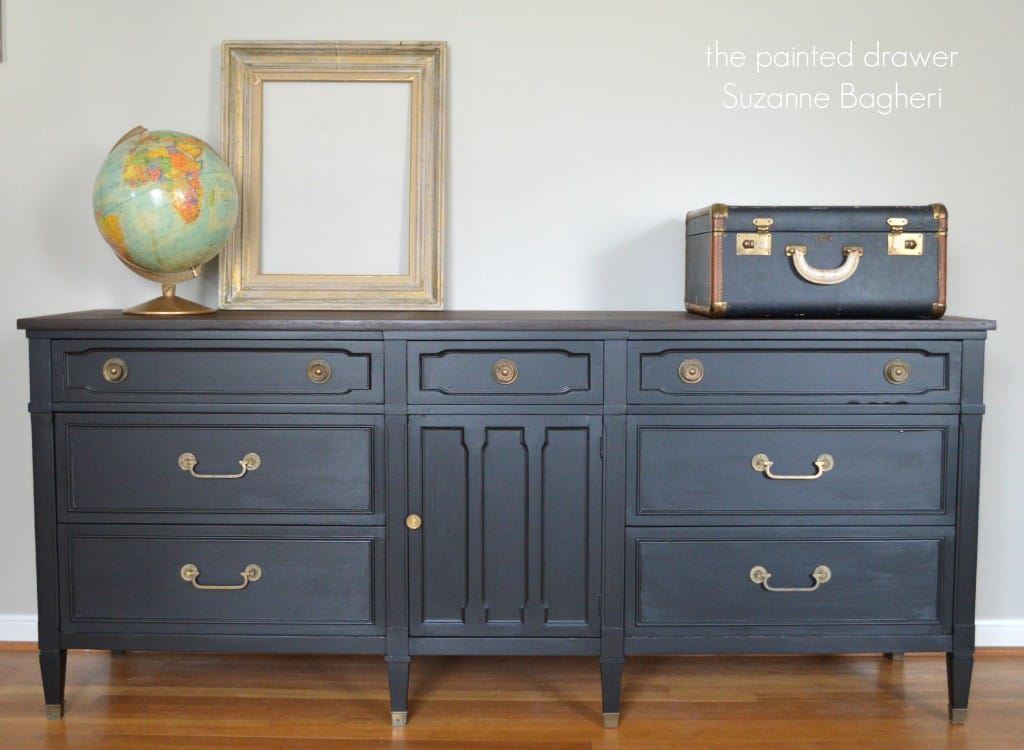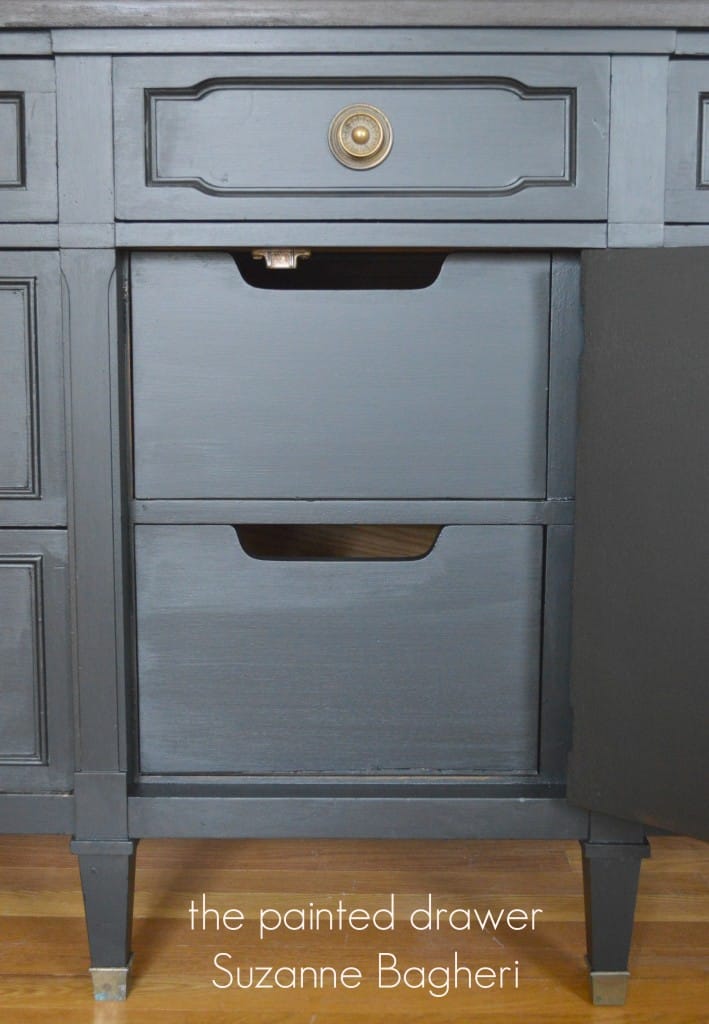 Number 6: The Antique Dresser with Mirror
My client had a bedroom set that she wanted made lighter and brighter.  I happen to love this particular piece with its beautiful mirror and vintage detail.  It was perfection in a custom mix of Annie Sloan Duck Egg blue and Old White with gold highlights.  The result was gorgeous.  I love this green blue and how it is softened with the white.  Such a pretty, feminine piece.  The whole set looked fantastic when done!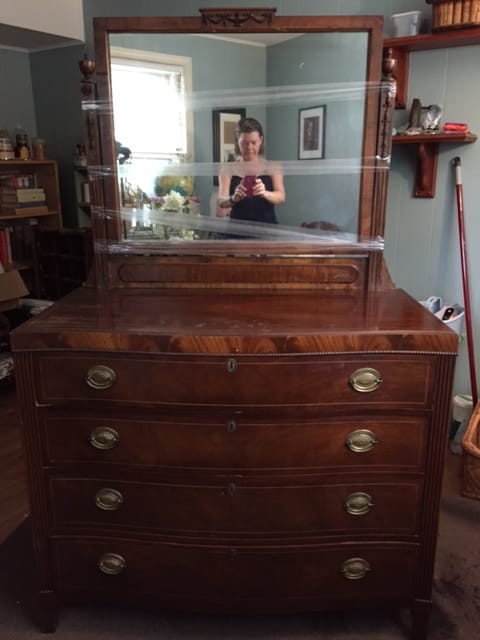 Number 5: The Baker Secretary
My client had a lovely, vintage Baker secretary and wicker chair that had, at one time, been painted in a peachy color.  They needed a makeover and adding Annie Sloan Old Ochre and Old White did the trick!  It instantly transformed the piece with a soft, clean and modern finish.  I love ho the Old Ochre peeks through the Old White to add interest.  She was thrilled and so was I!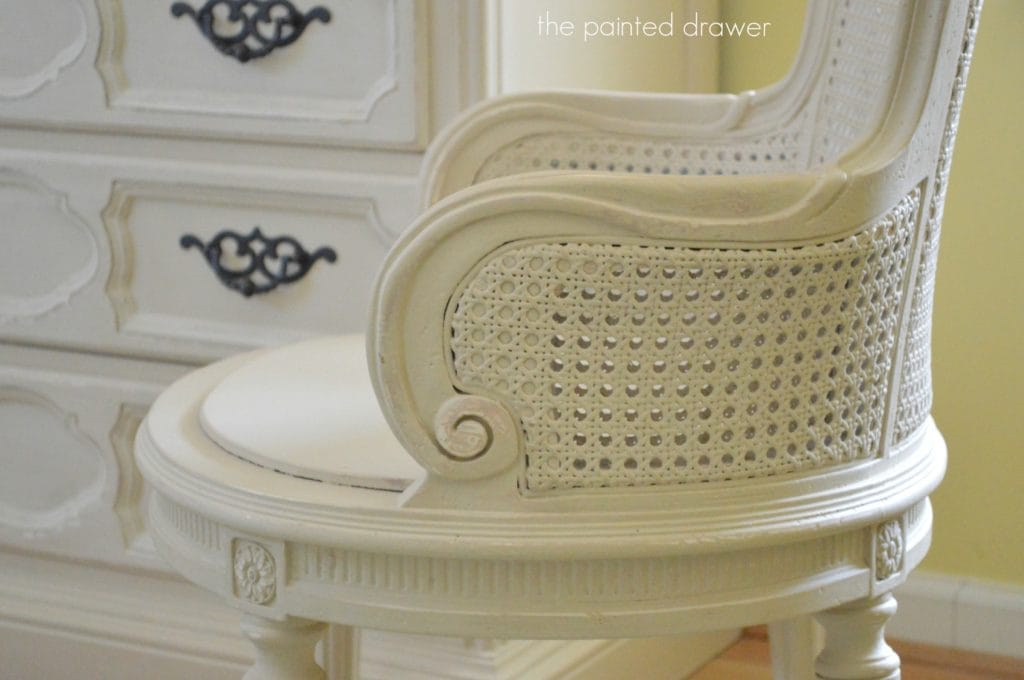 Have a great Tuesday and I'll be back tomorrow with a few more faves to share!