This little before and after in Annie Sloan Aubusson is for my own home 🙂  I had a great day last week at the thrift store.  I bought two unusual prints and a very sweet little table and a few other interesting items.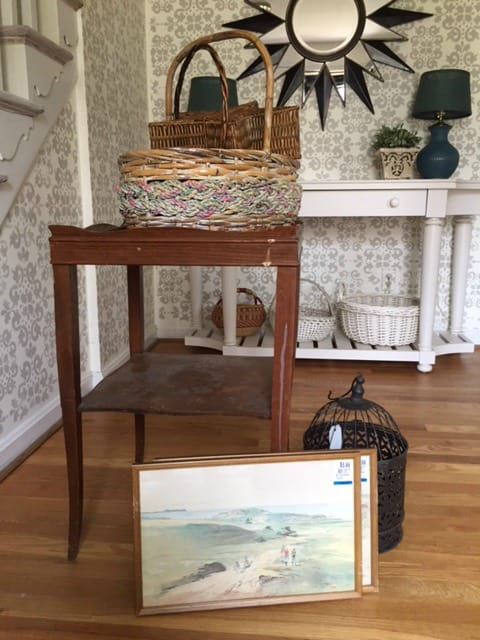 The table has pretty scalloped lines and I knew it would look great with a coat of paint.  I went with Annie Sloan Aubusson, added a wash of Coco and a coat of clear wax (AS) with Provence mixed in.  For the final coat, I applied one coat of plain clear wax.  The combo of Aubusson and Coco creates a very soft blue.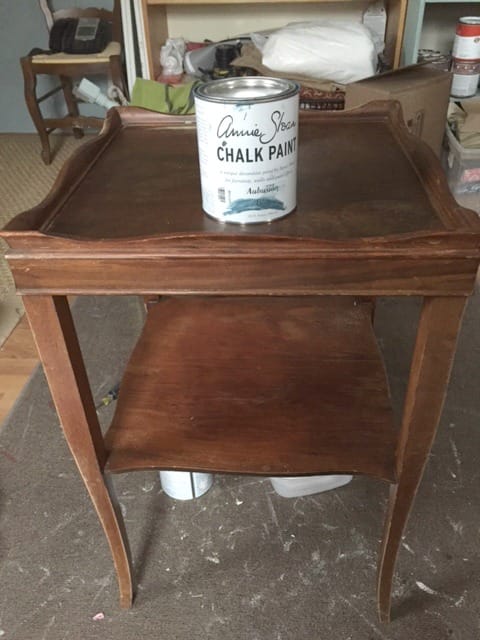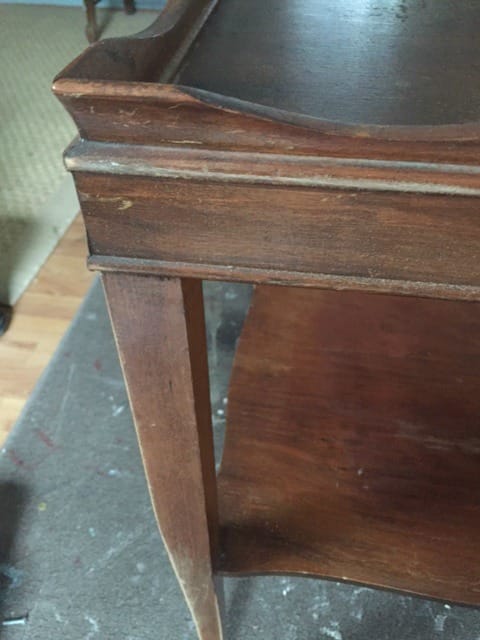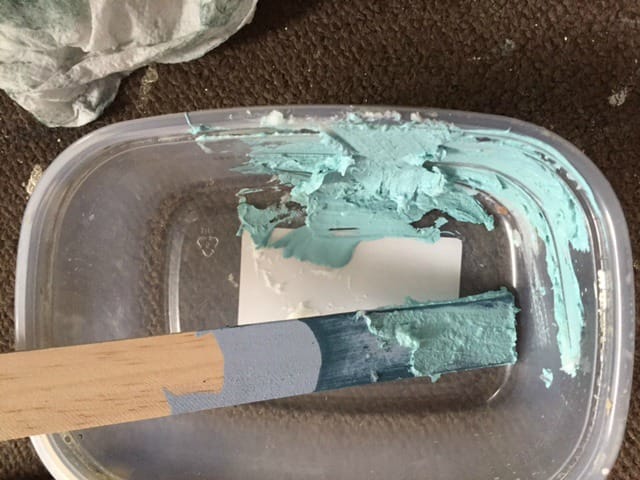 I moved the vintage secretary desk that had been in my kitchen (Vintage Secretary in Driftwood) into my dining room and decided to add the table and prints in its place. The table and prints are perfect in the spot and allow better access to our back kitchen door.  The prints are fantastic – I just had to use Windex to give them a good clean and  up on the wall they went.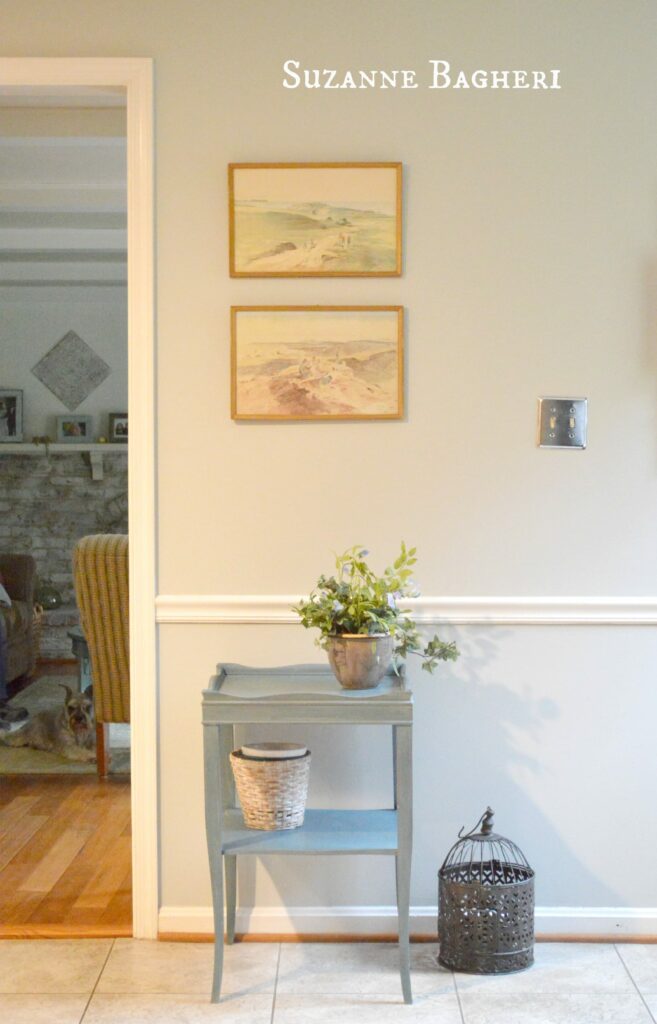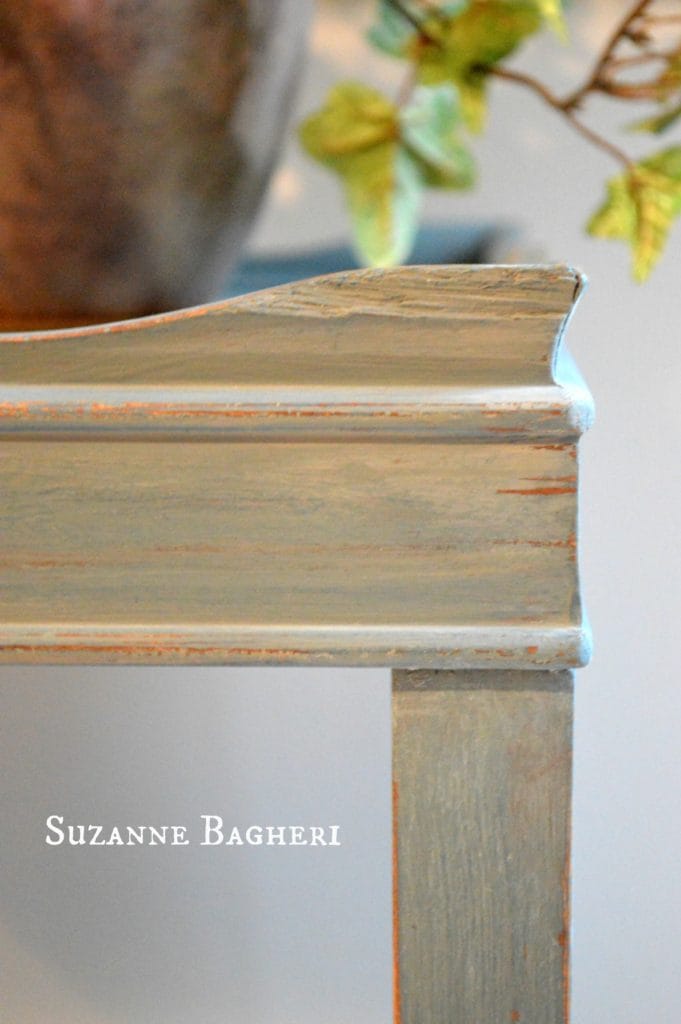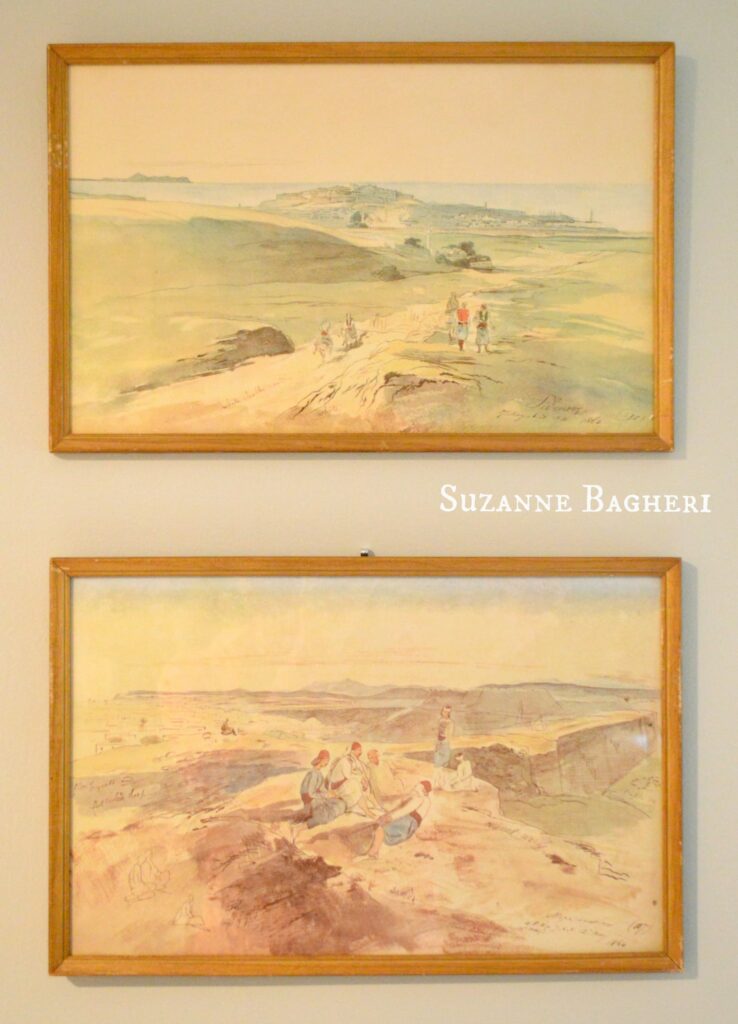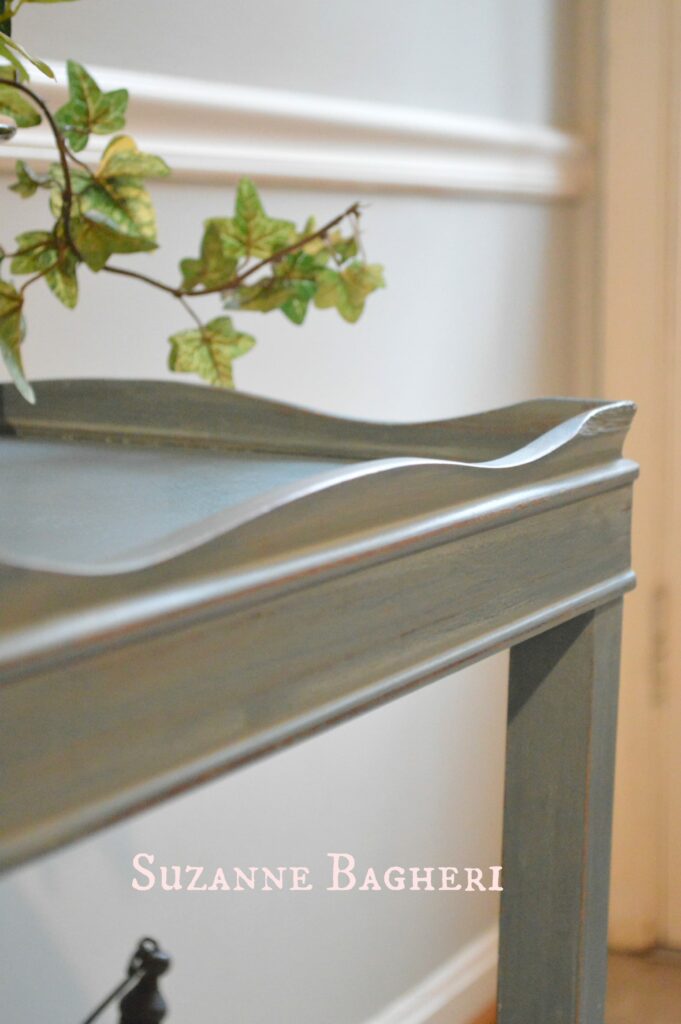 The prints were $4 each and the table was $6.  Not too shabby!