I originally shared Meg's console table with you last week.  It was a yellowish color and needed a makeover.  A fun pop of deep red was the perfect color choice.  This farmhouse red is a combination of Annie Sloan Primer Red and Annie Sloan Burgundy.
I have used this combo before, on the Burgundy Buffet, except in that case I added the Burgundy as a wash over the Primer Red.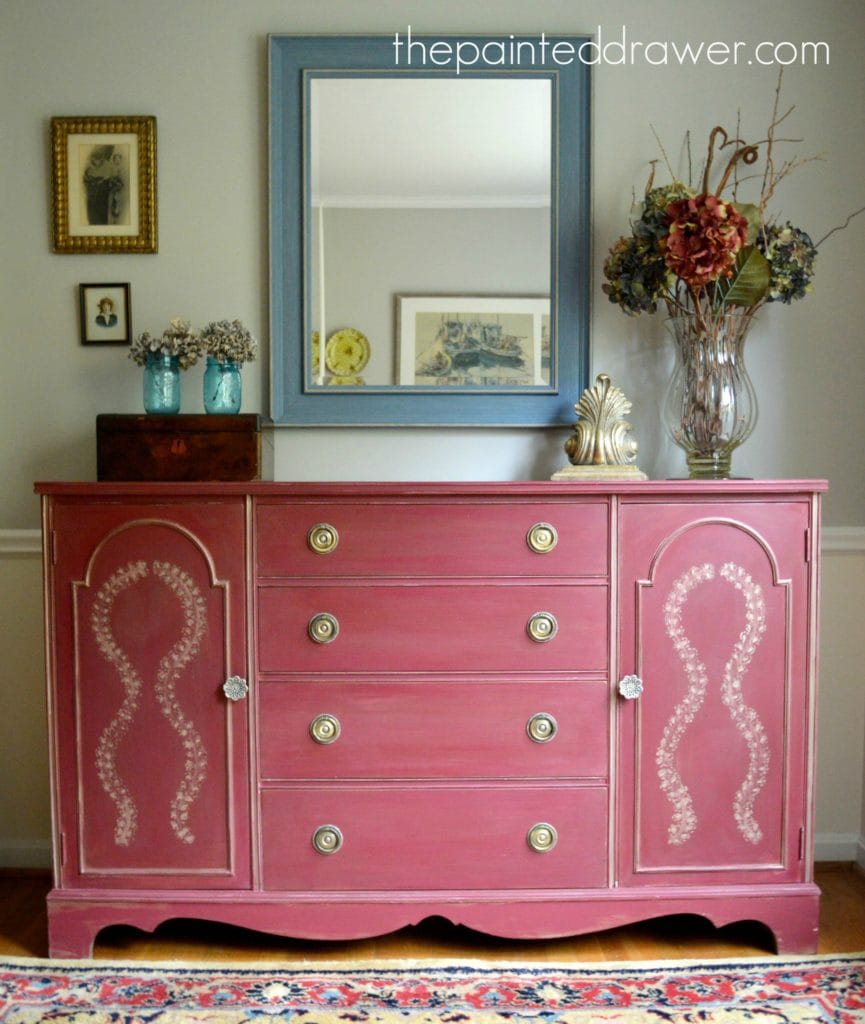 For this project, I first applied four (yes four) coats of Primer Red.  It honestly took that many coats to fully cover the ever reappearing yellow!  Once that dried, I took Burgundy and added it into the Primer Red.  A little of the Burgundy goes a long way so you only need add a few drops of the Burgundy into the Primer Red to create a brighter hue.  I applied this as the final coat.  The finish was sealed in Annie Sloan clear wax and I then used sandpaper along the edges to give those definition.
Here is the final piece before.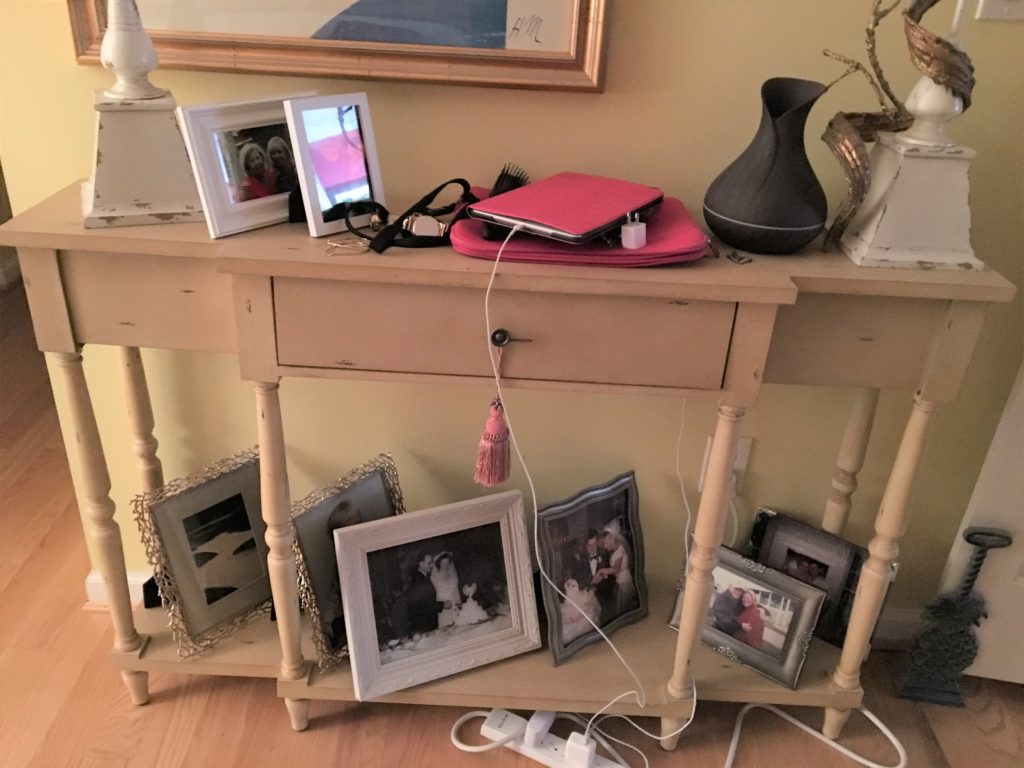 And now, after its farmhouse red makeover and a new glass drawer pull for a touch of sparkle.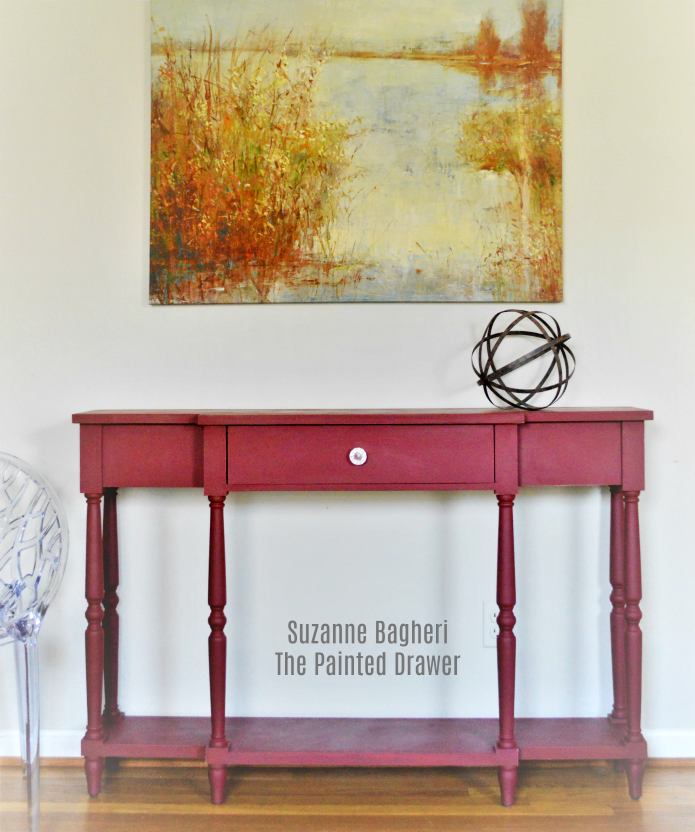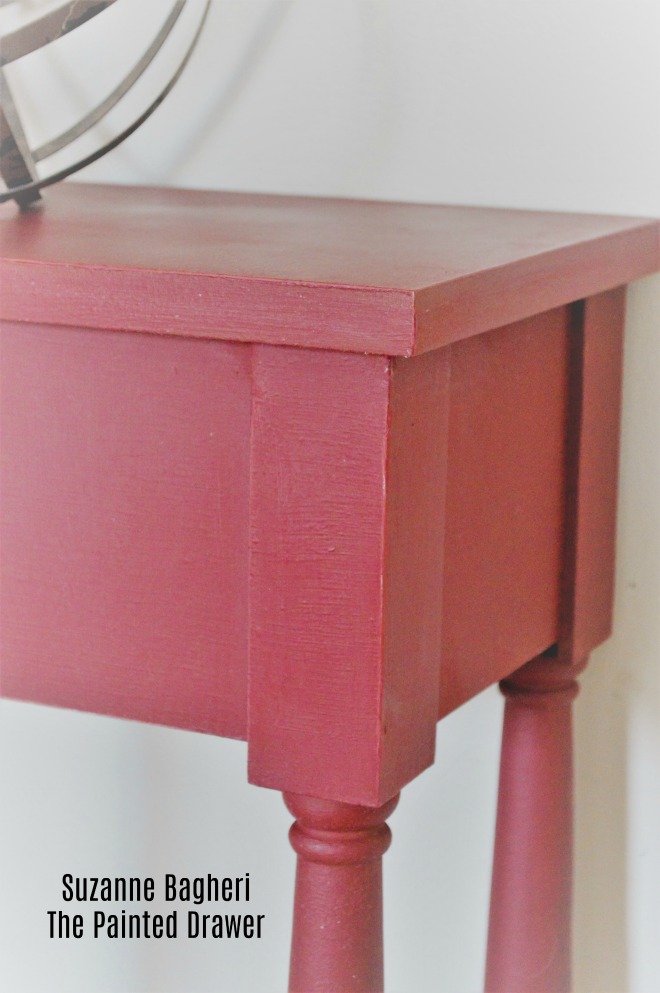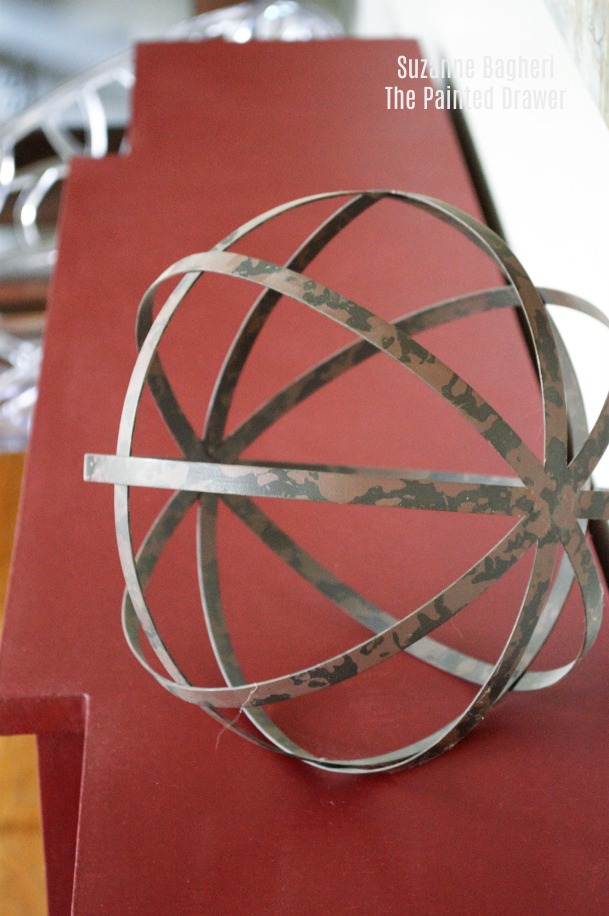 The console table is in Meg's bedroom.  Here are a few other pieces that I have done over the years for Meg.  They are still a few of my all time favorites.  The Henredon Tables in Provence and Baker Secretary in Old Ochre and Old White.  If you click here, you can see the pieces in her room.
I love her taste!