I don't know if you recall, but this sweet little chest was my favorite find Monday last month.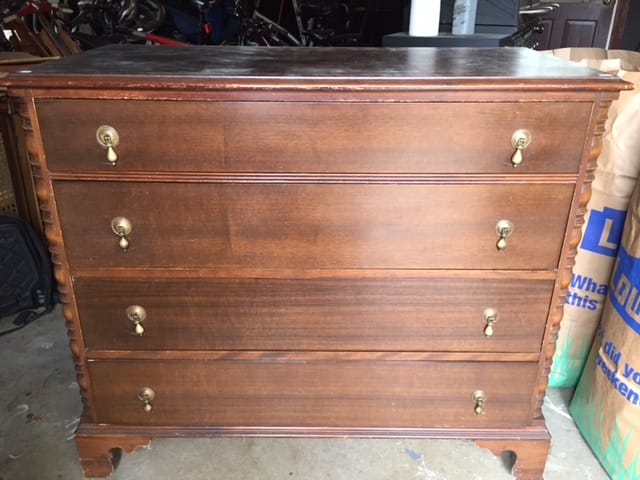 General Finishes kindly sent me a sample package of their new product, Chalk Style Paint, a few weeks ago and I chose this piece to try it out on.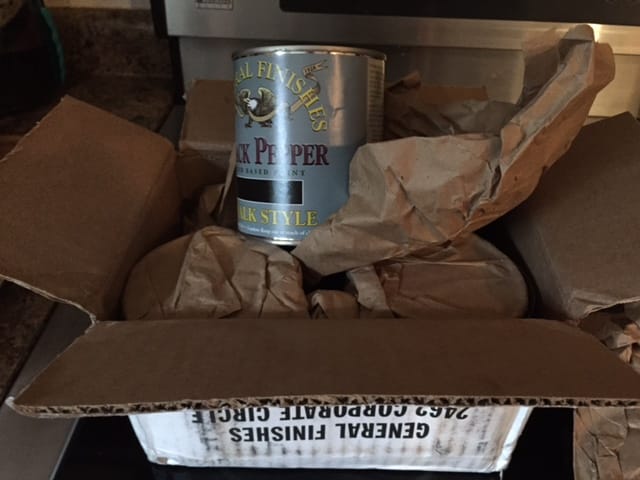 I mixed their Black Pepper with Empire Gray to create a gorgeous, deep gray.  Almost slate but it doesn't have much blue in it.  I applied two coats and then lightly dipped my bristles into the black and brushed over the piece in places.  It almost gives it a glazed effect and is just gorgeous!
Here is a sneak peek 🙂
To seal the chalk style paint, I used General Finishes Flat Out Flat Topcoat.  It is water based and easy to apply with a sponge brush.  No waxing needed over this paint which is a nice break.  However, it does not give the same look as a hand rubbed wax gives.  It is much more slick and refined.
I enjoyed working with the paint immensely.  It went on smoothly, mixed easily and distressed well.  I give it two thumbs up!
I'll share more before and after pics tomorrow!