Do you all remember the lovely French Drexel cabinet that my neighbor kindly gave me? 
It has a gorgeous shell carving and two sweet drawers with a painted design.  The whole piece had been finished in a green patina and it actually had a hole in its back.  I patched the hole and then had a blast working on this beautiful piece!
I decided to go with a first coat of Annie Sloan Aubusson Blue.  It is a greeny blue and doesn't fight the original finish.  I painted the interior in the blue and added a coat of Annie Sloan Florence before applying one more coat of the blue on top. For the outside and base, I used washes of Aubusson, Florence and Provence.  I then sanded back to reveal the lovely painted details on the drawers.  This gave the interior a deeper hue than the outside.
The whole piece was waxed in Annie Sloan clear wax and after it cured, I added Provence into the clear wax and applied it over sections.  I also added touches of gold using Martha Stewart Antique Gold decorative paint.
Here are a LOT of pics to share.  I hope they show the many layers and details of the piece.  Each layer builds upon the last to create a lovely, aged patina.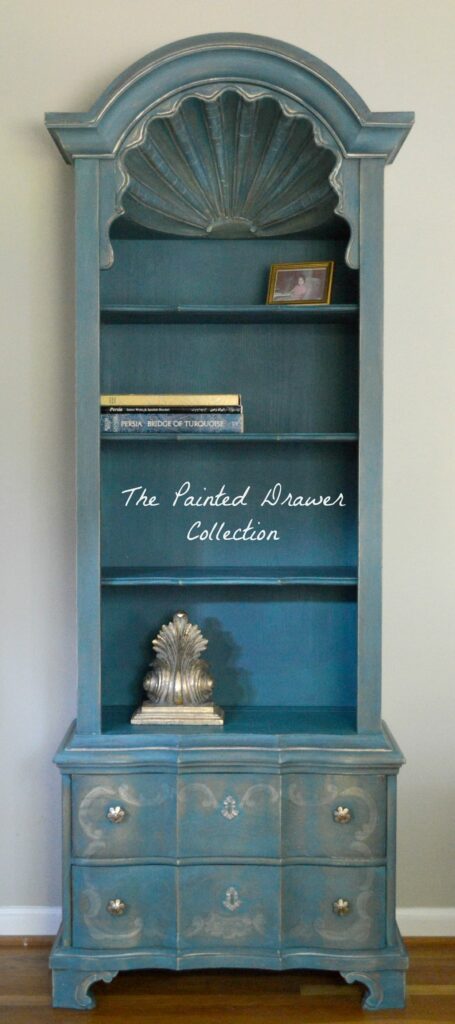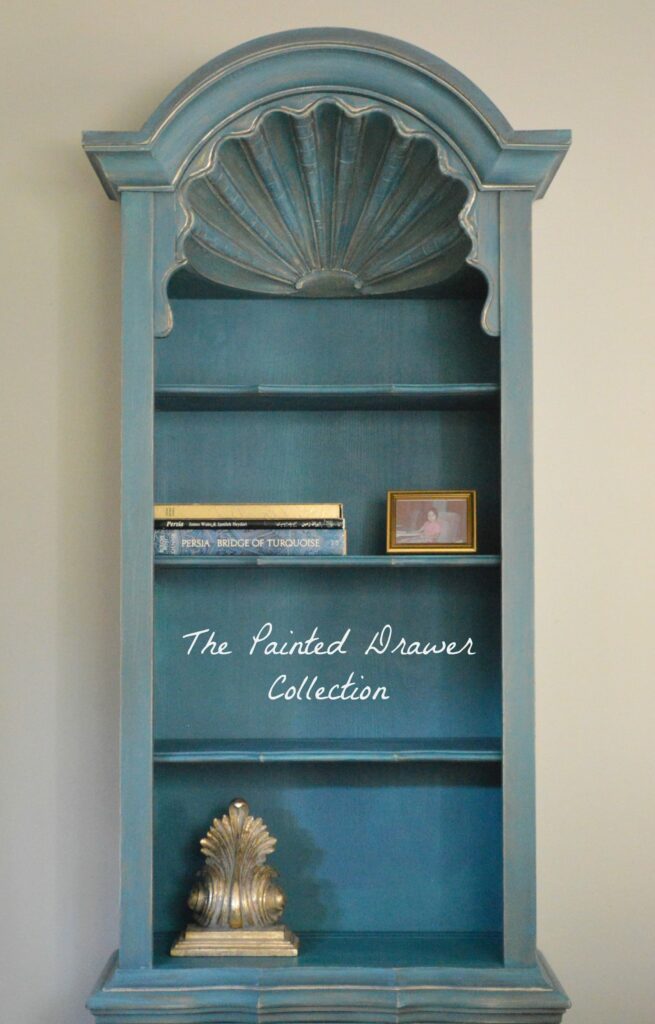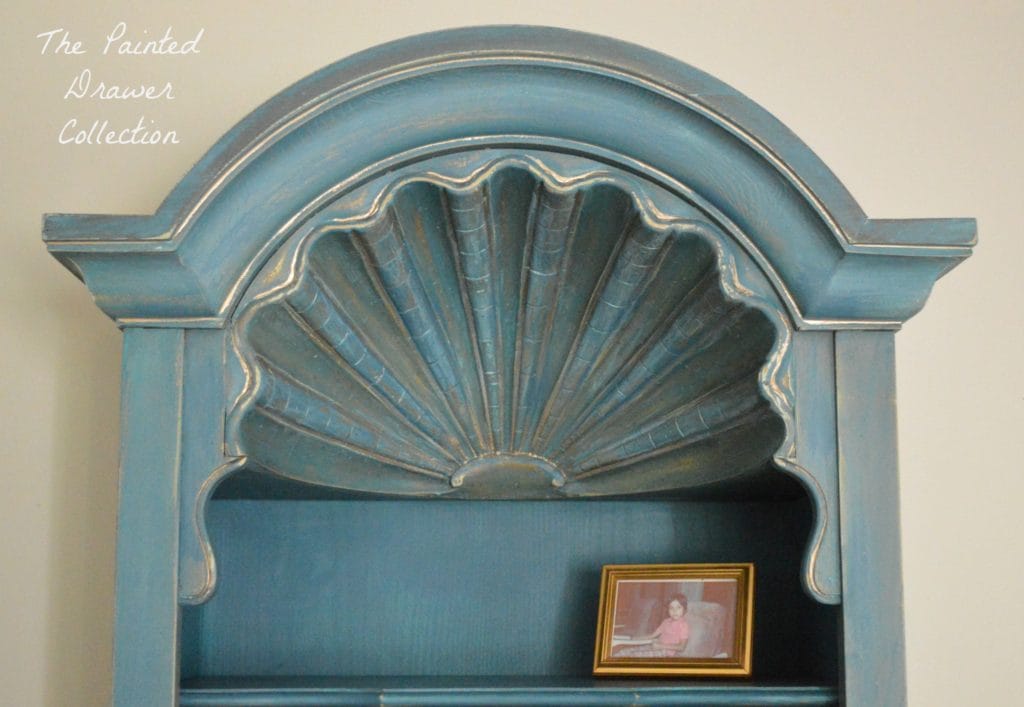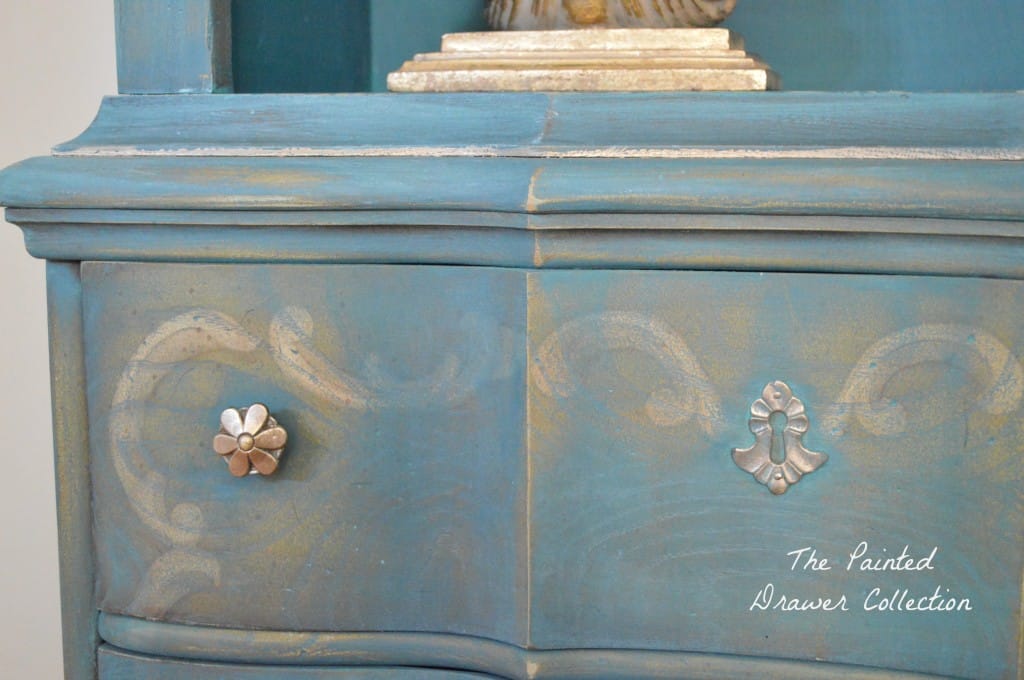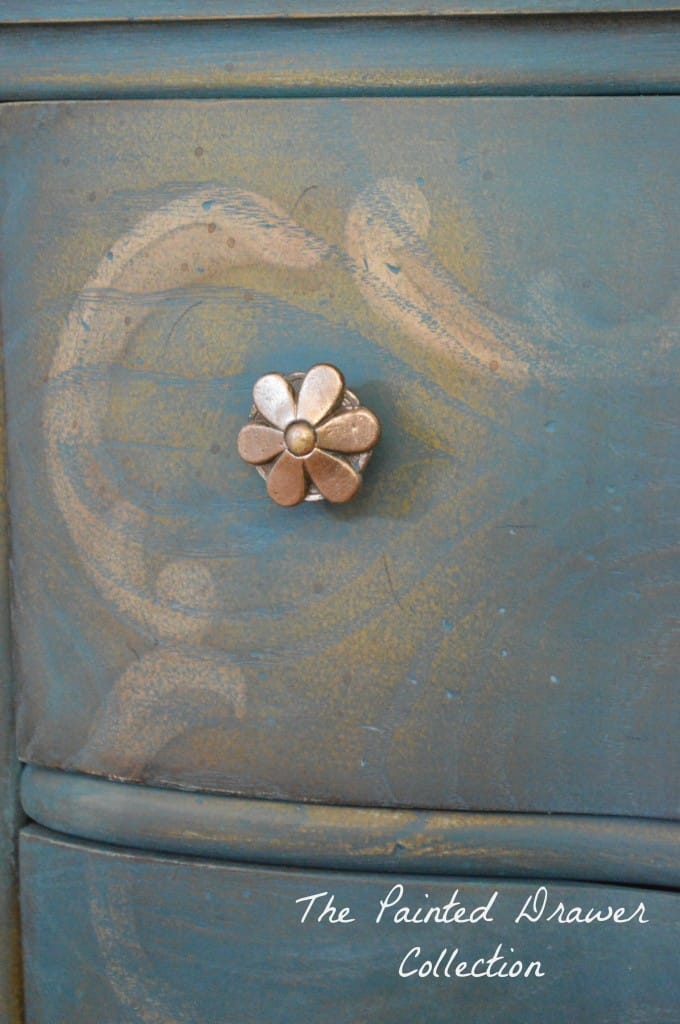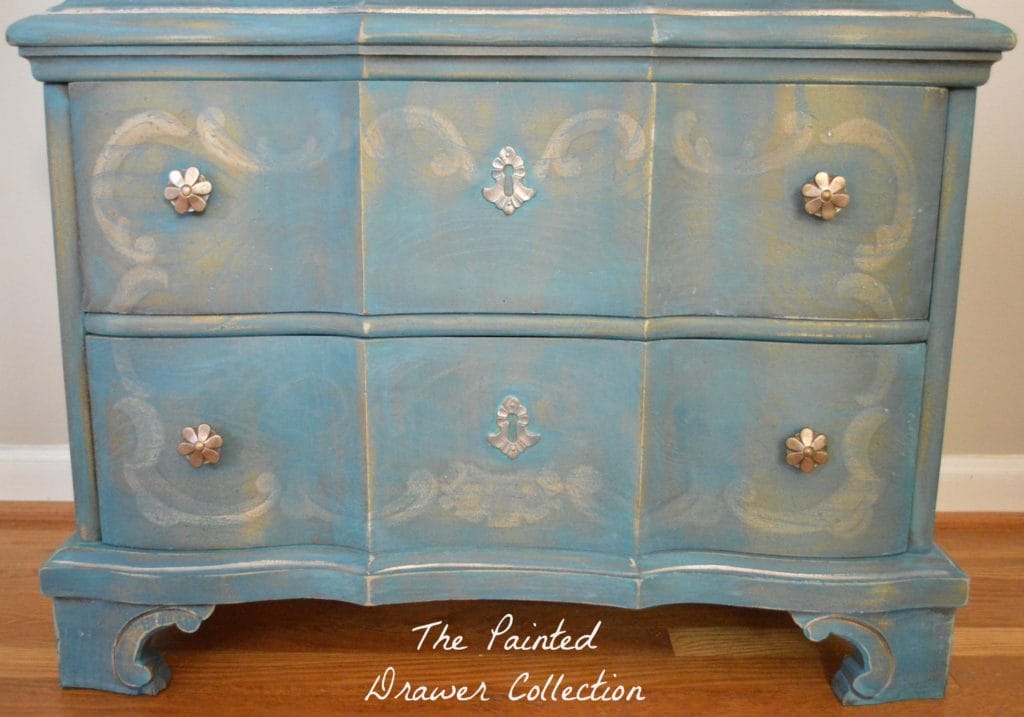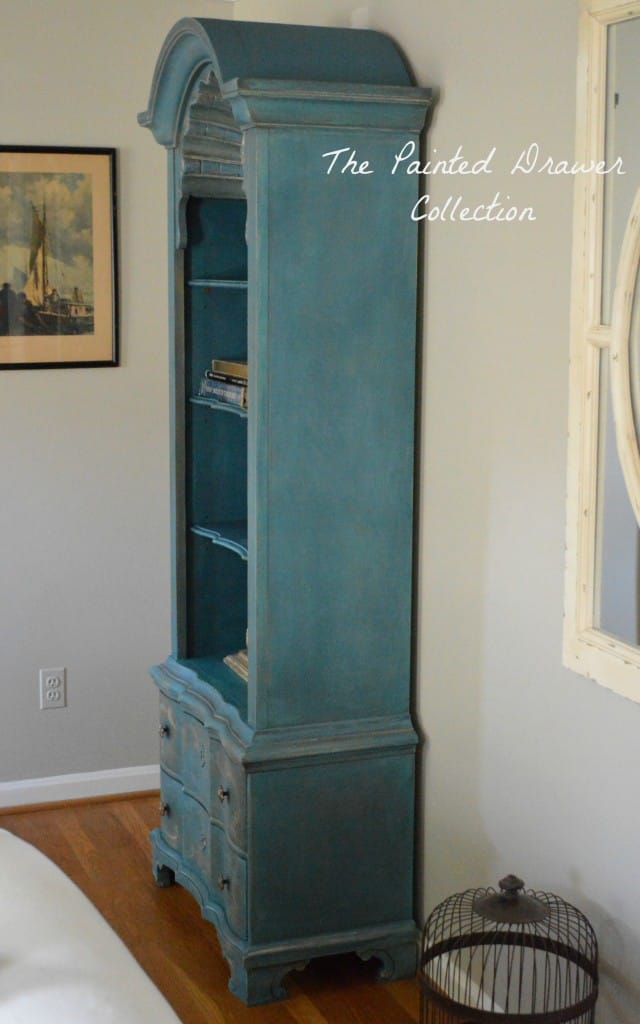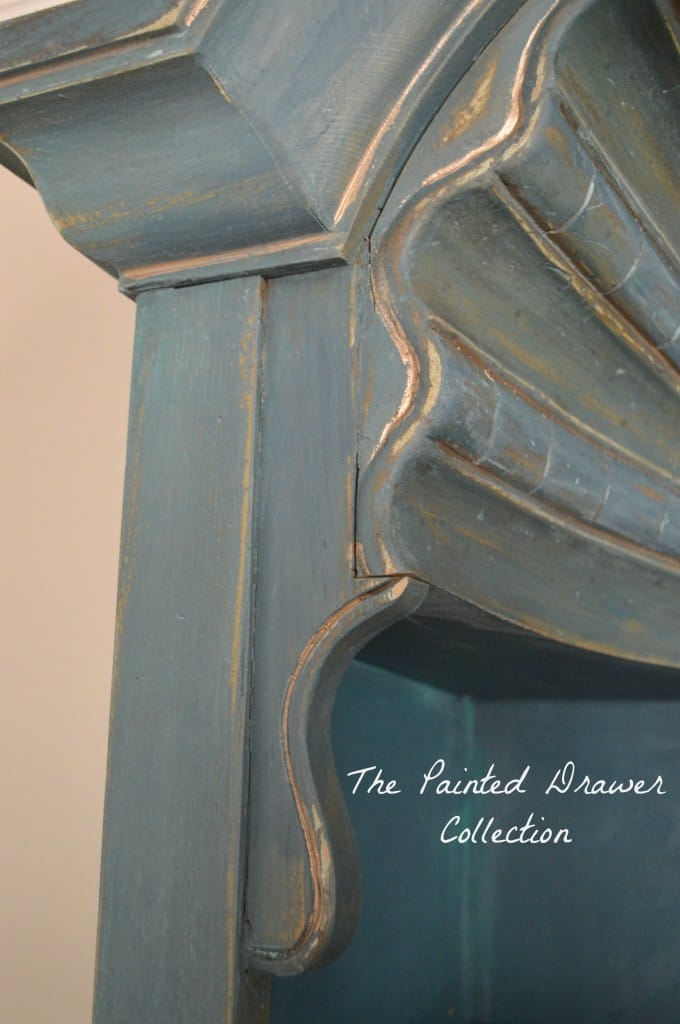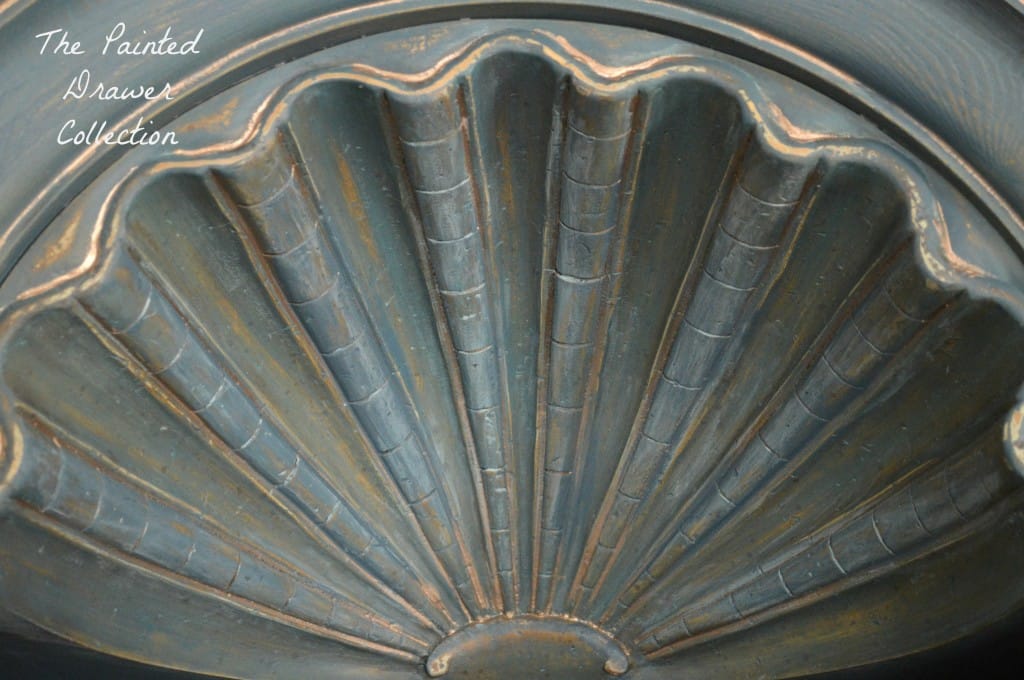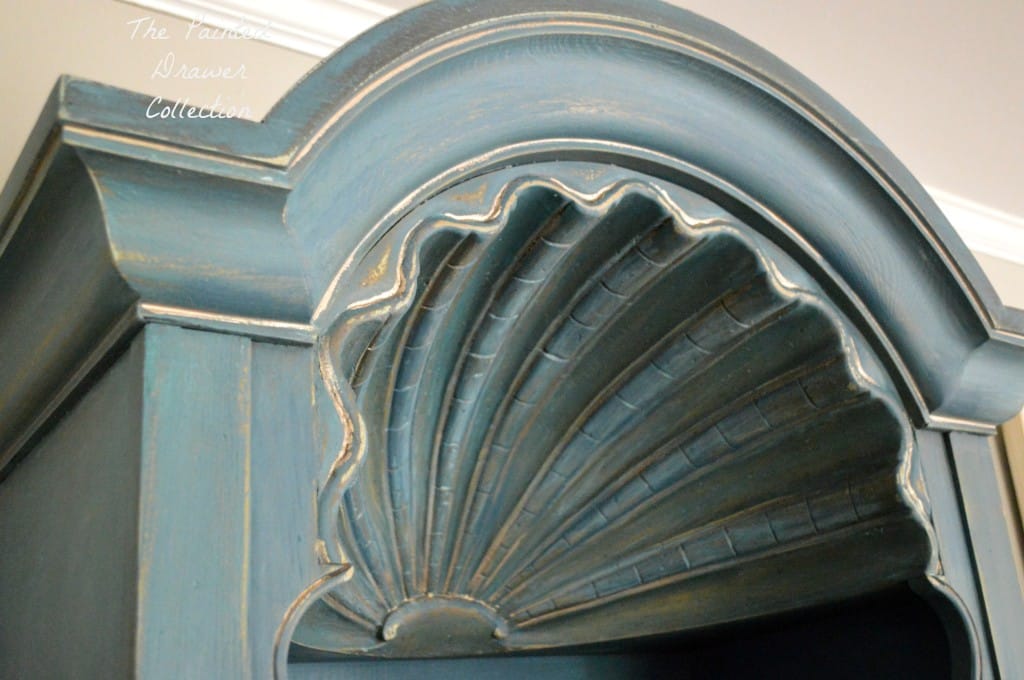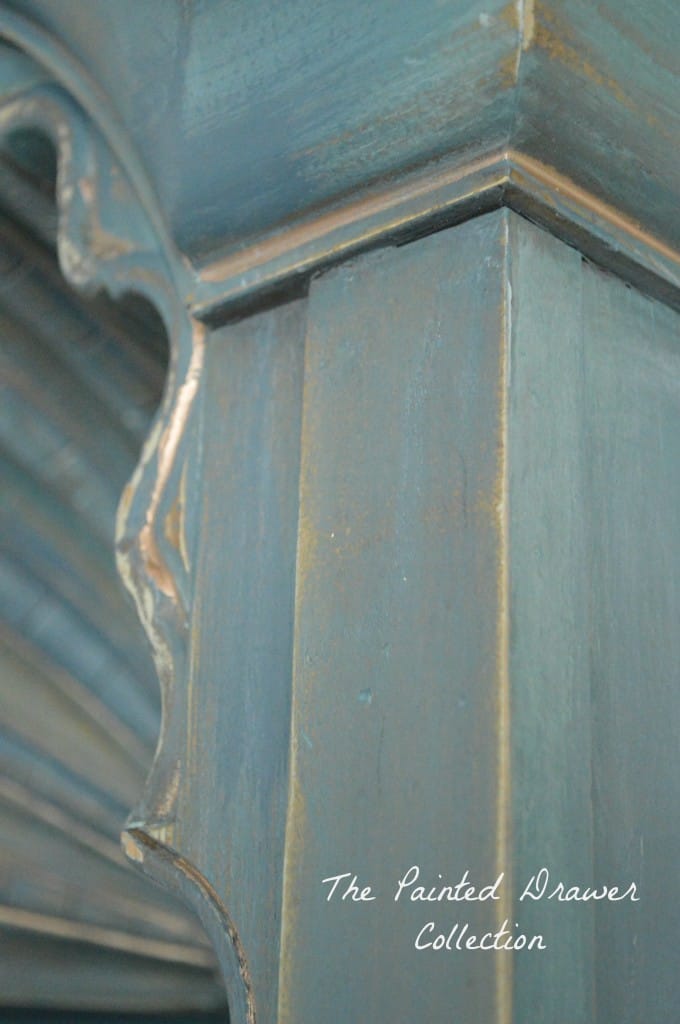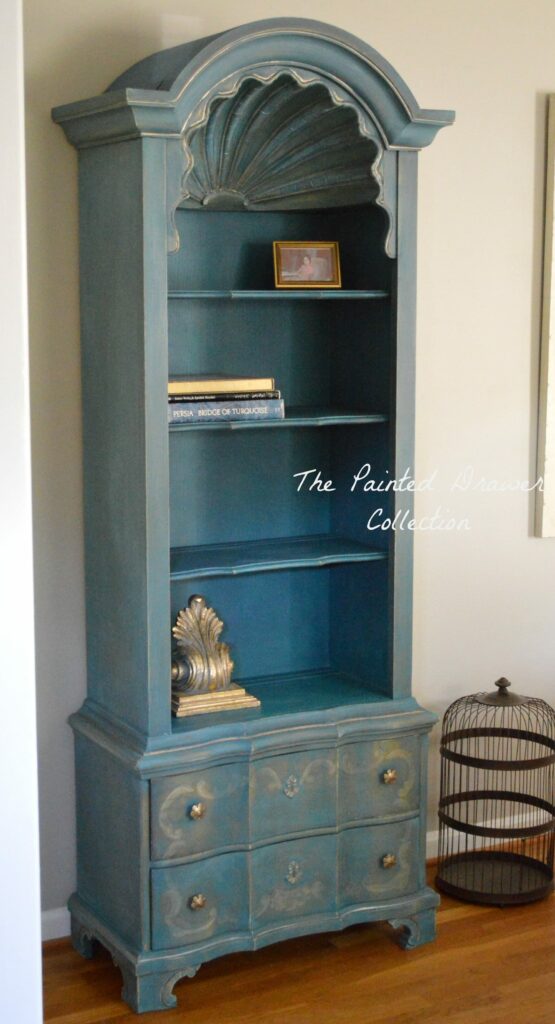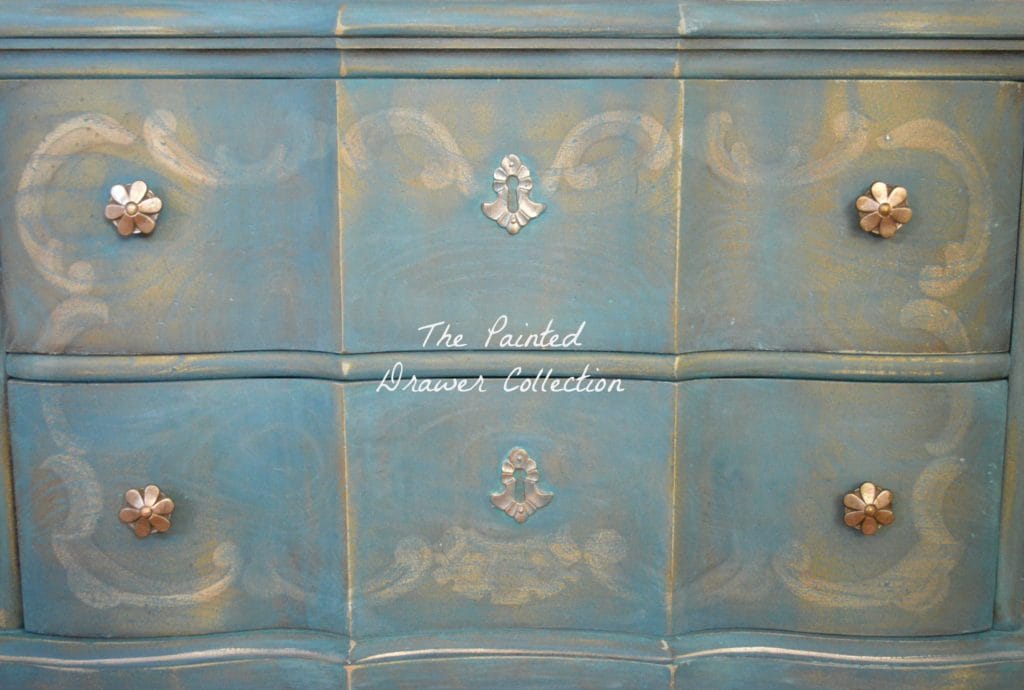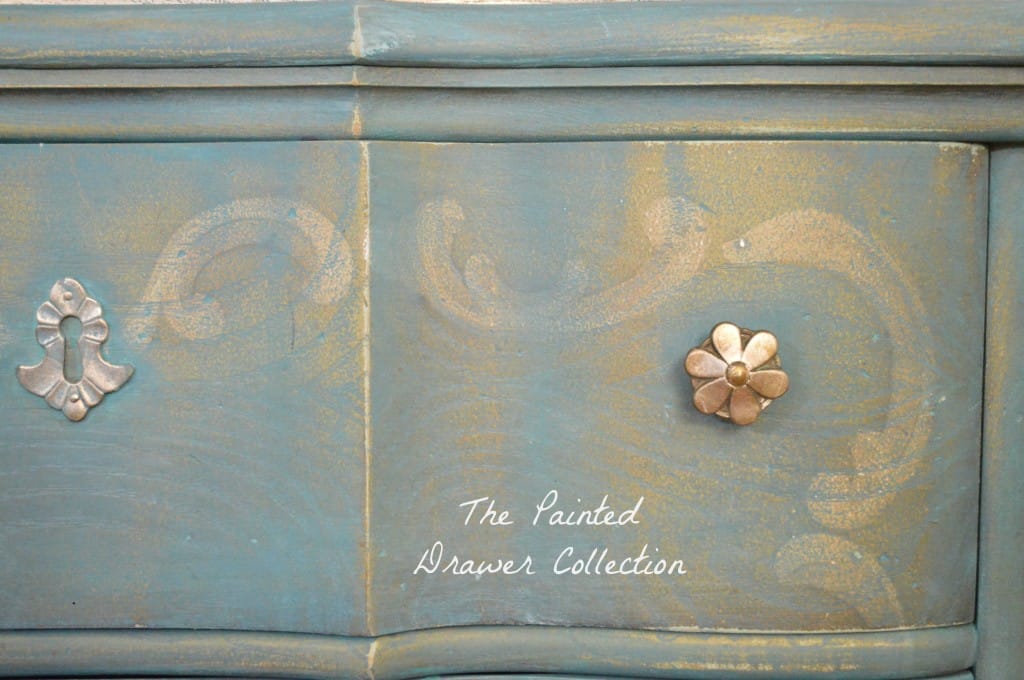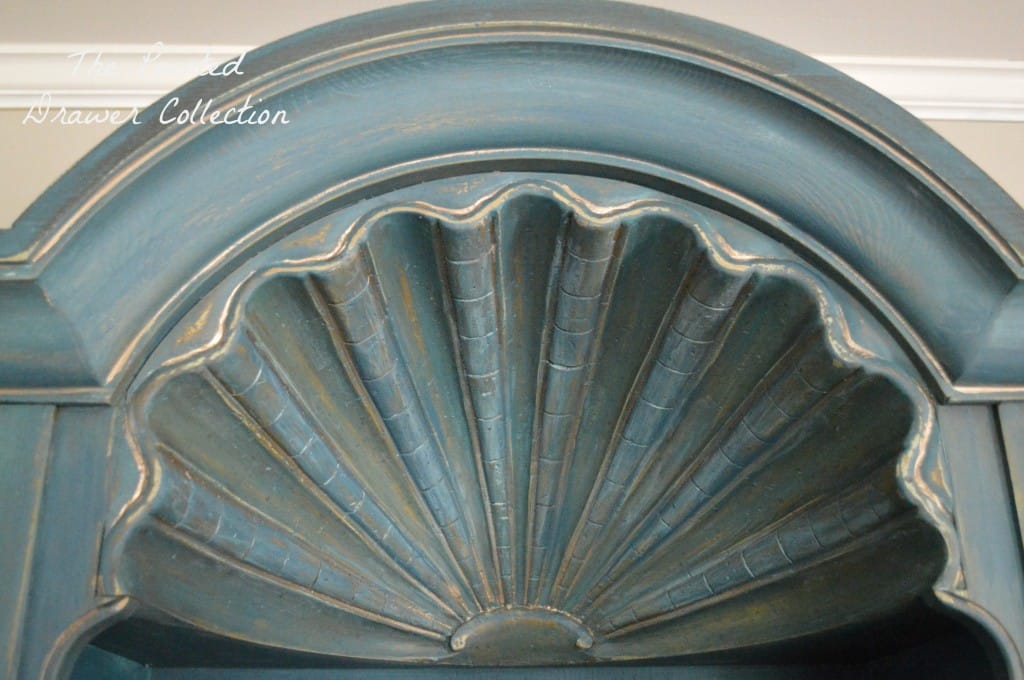 Just listed on Etsy!