I can finally share pictures of the vintage Baker secretary!  This was a very large project, with many different bits and pieces to work on.  Before I explain, here is the "before" pic where both the secretary and lovely little chair had been painted in a very bright peach.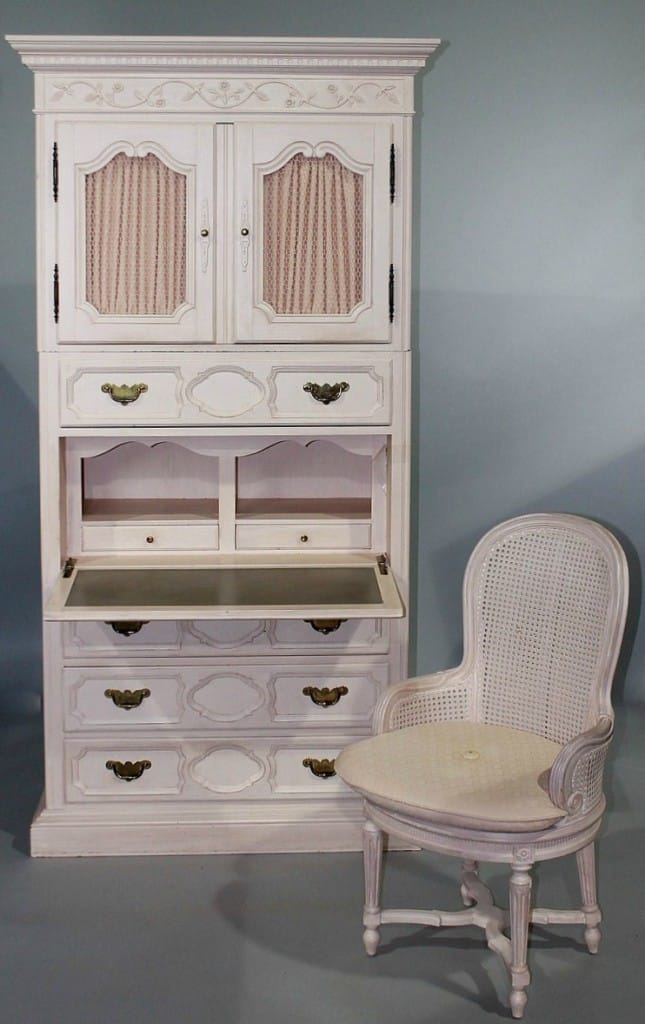 My client wanted to give them a new look and so we did!  I used Annie Sloan Old Ochre for the base color and added a wash of Old White on the fronts of the drawers and cabinet to give interest and depth of color.
The piece is very large!  It was taken apart into sections for me to work on and was like working on a large puzzle with many different pieces to visualize.
Here is a closeup of the bottom and top.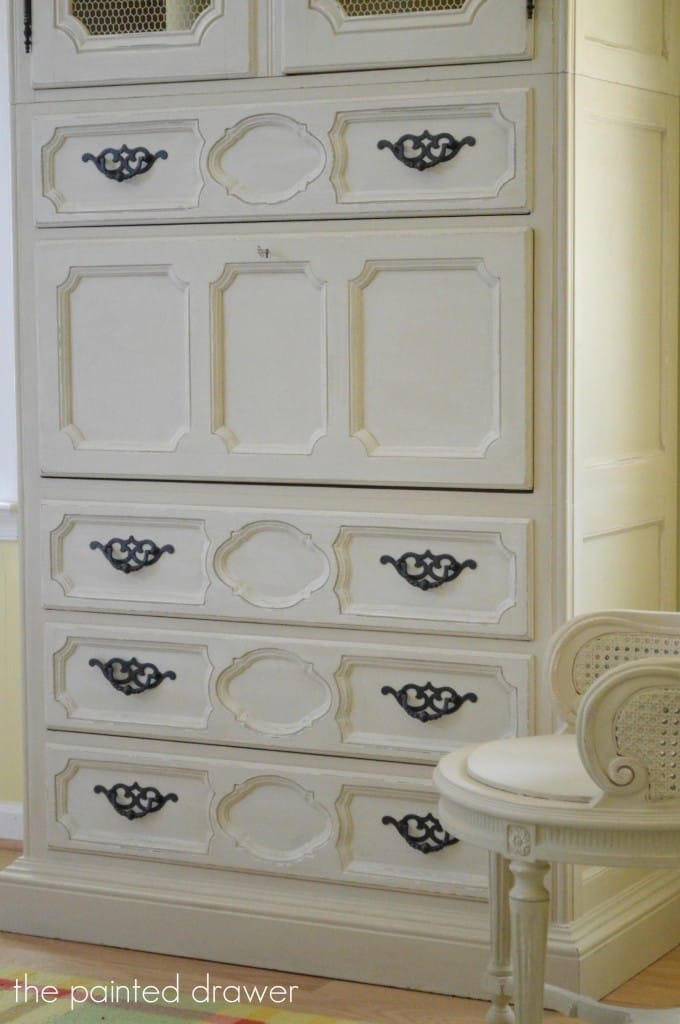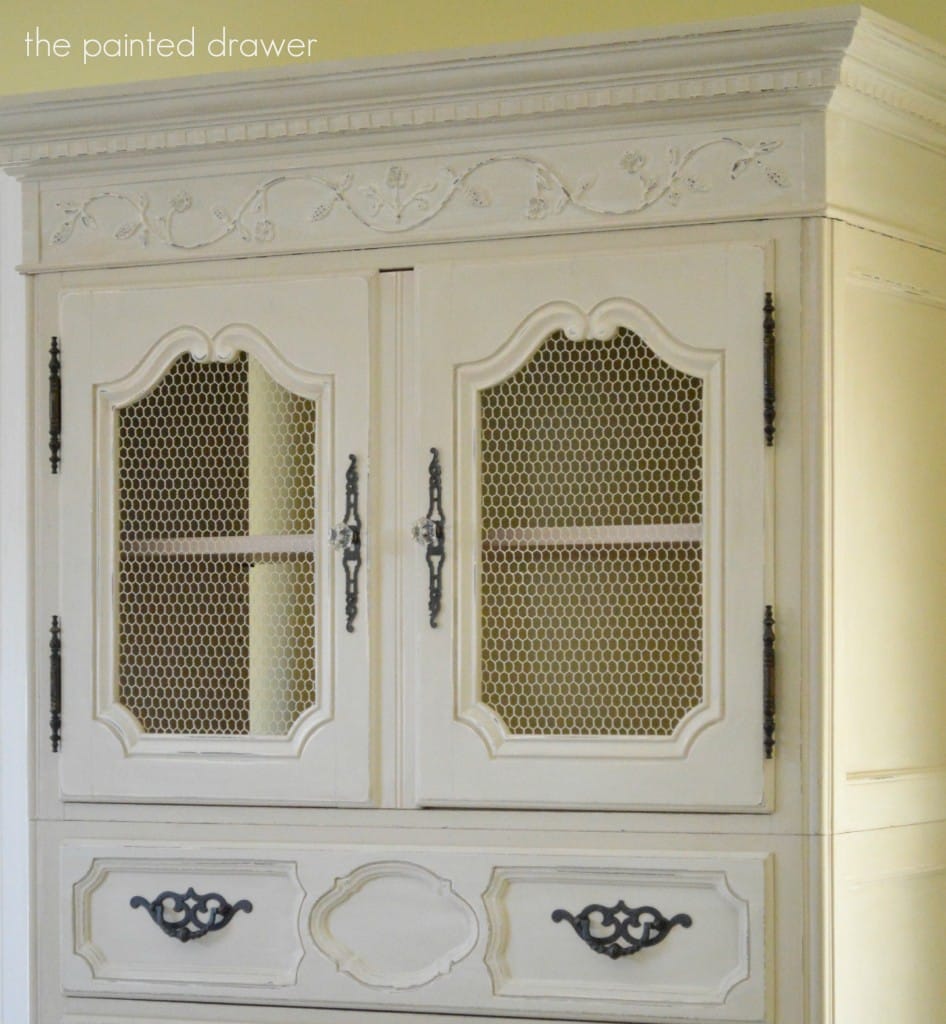 The original hardware were brass "batwing" pulls.  We decided to order new pulls in a bronze finish that really pop against the lighter background.  The original pulls were not a standard size but, as always, D.Lawless Hardware came through!  Their gorgeous pulls add the perfect finishing touch to the piece.
When lowered, the desk has a leather inlay which is lovely.  The interior light still works and is a fantastic addition.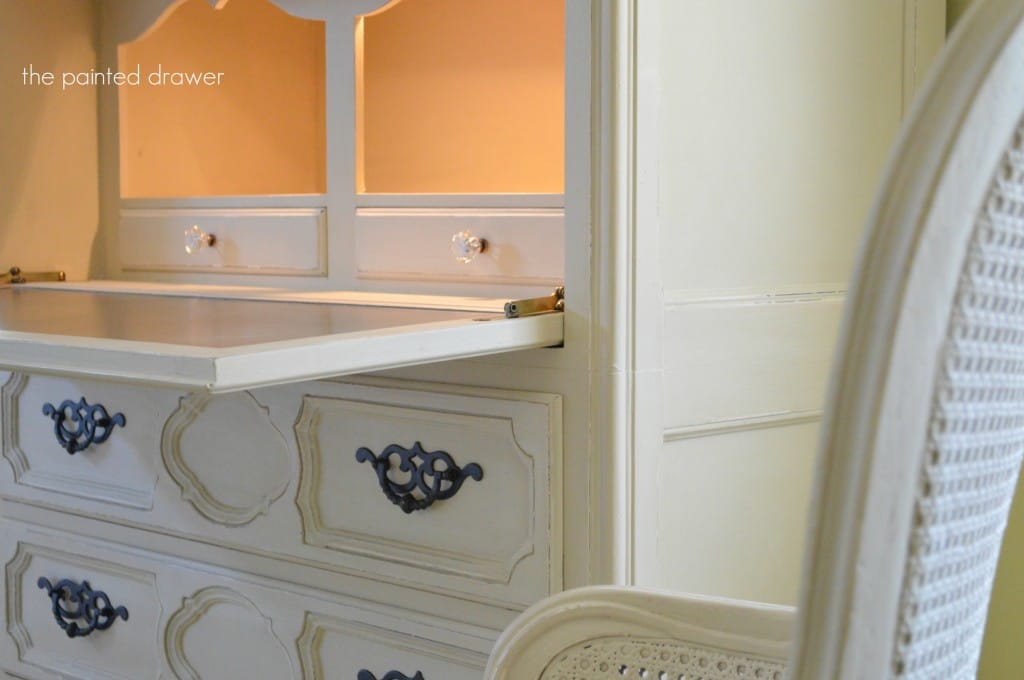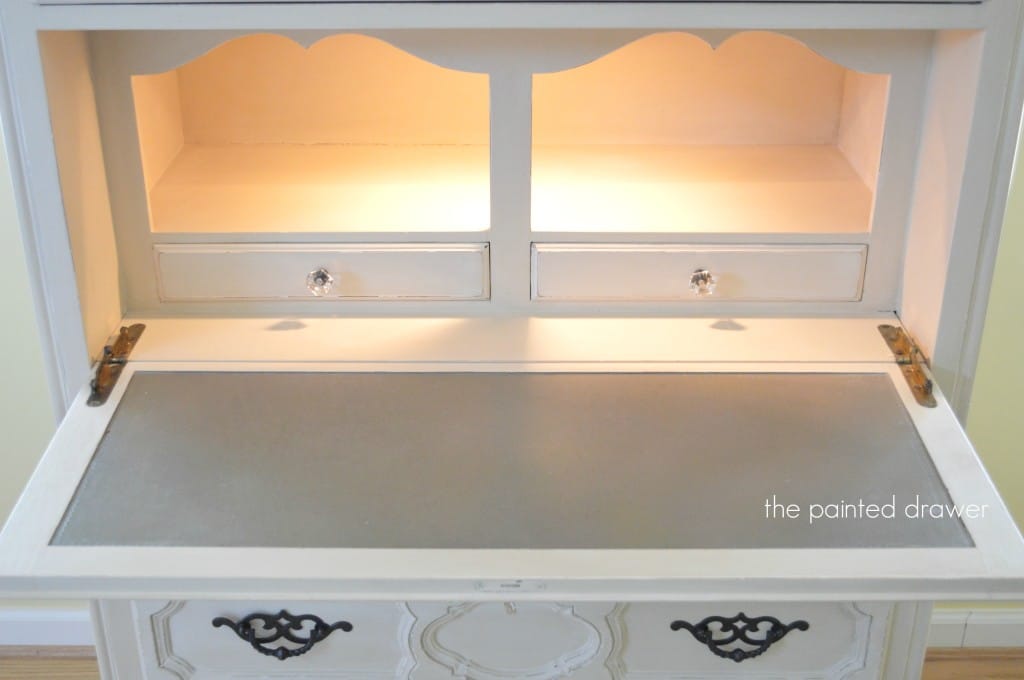 In these pics, I hope you can see the difference in the Old Ochre base and the Old White wash on the drawer and cabinet fronts.
Let's not forget the gorgeous little caned chair!  What a difference a few coats of creamy Old Ochre can make!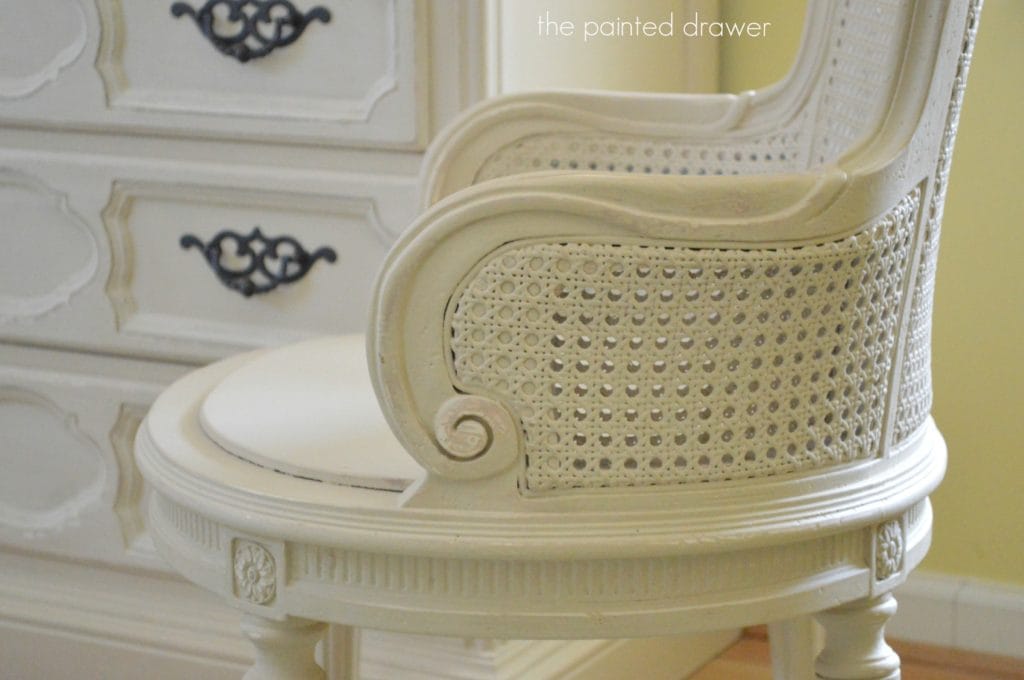 A fresh look on a vintage piece!