Sometimes, it takes a village to restore a piece that is in desperate shape!  This one took General Finishes Milk Paint, Annie Sloan's Chalk Paint and Rust-Oleum Clear Gloss sealant…whew.
From last week's Favorite Find Monday, here is the before…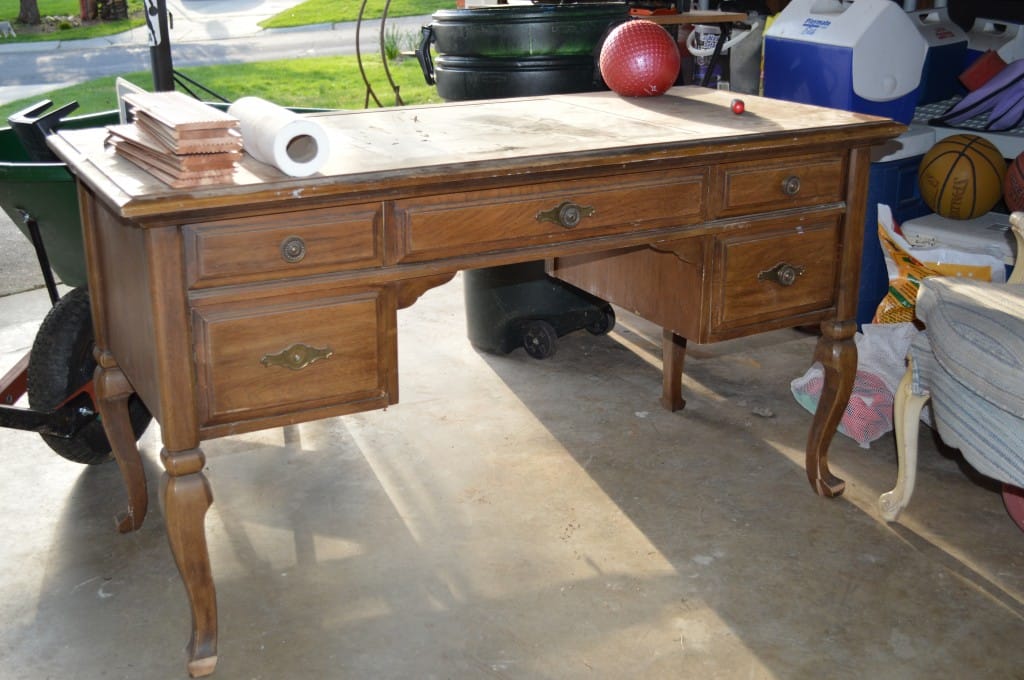 Before we get to the "after" shots, a quick apology…these will not win any photography contest!  The desk weighs literally two tons and is going to Luckett's next week.  Forgive my lack of enthusiasm for heaving it indoors and out again.
Now onto the "after"…
The legs presented a problem.  This poor desk had been very mistreated and its legs were splitting.  I spent a lot of time with wood glue and vises, wood filler and spackling paste before the legs were back to perfect working order.  I was then able to paint the body in General Finishes Seagull Gray.
The drawer fronts were given a quick go-over with GF Winter White glaze.  They look great against the gray.  I also just adore the original pulls.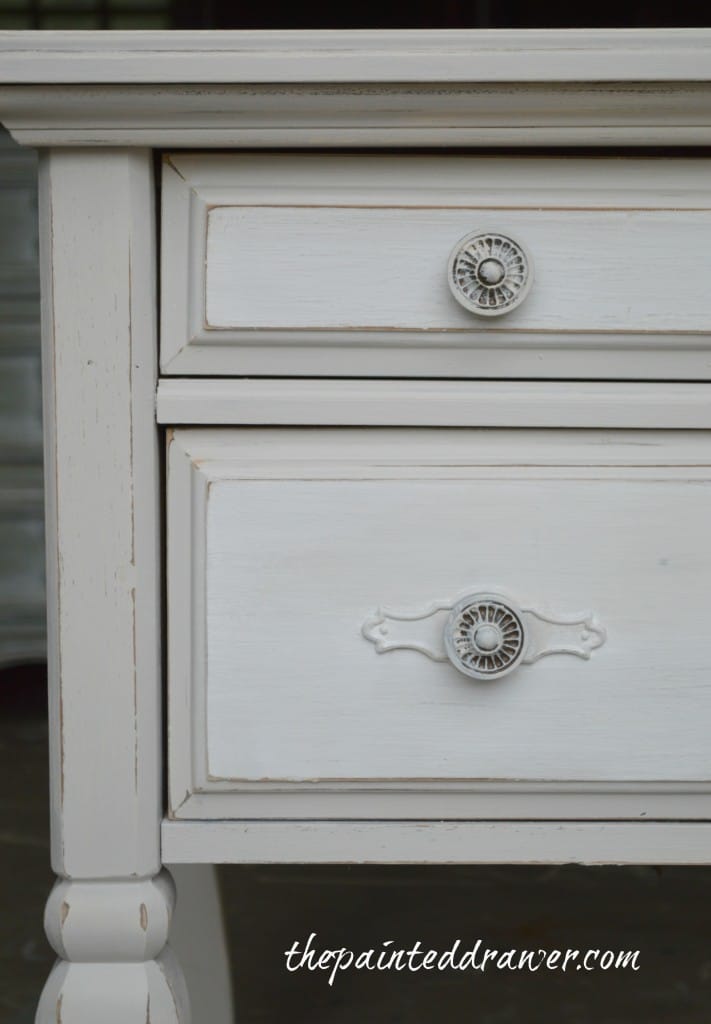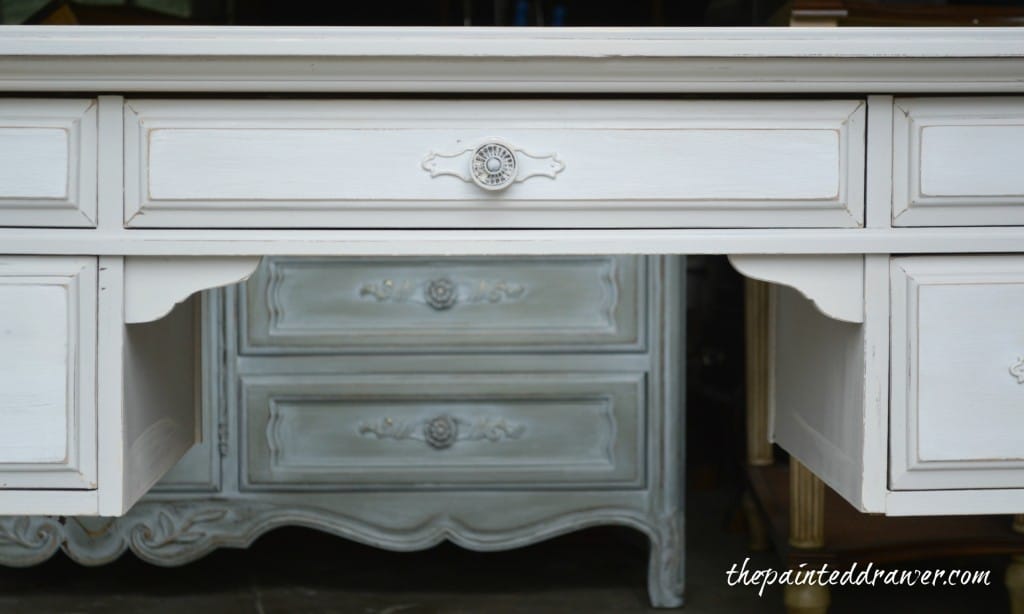 The top also was in very poor shape.  It has a large, leather square inserted into the wood that had split in places.  I used filler and sanded it back – over and over again – until it was smooth.  I then added a coat of Annie Sloan's Coco.  After drying, I stippled on Annie Sloan's Old White and then jazzed it up with a stencil done in Coco.  The rest of the top was painted in General Finishes Antique White and then the whole desk top was sealed for a protective finish.
I told you it took a village for this one! 
One more little project that is now checked off my list is this sweet farmhouse chest.  It is gorgeous in General Finishes Somerset Gold with white ceramic pulls.  The top was sanded back and refinished.  Such a charmer!
Join the Fun! I Always Love More Subscribers!