In case you missed it, the Top Ten Makeovers of 2015 has been happening all week!
Today we start with…
Number 4: The French Linen and Gold Davis Chest
This started out as a very sad chest of drawers.  It was sitting smack on the floor of a thrift store as someone had cut off its feet. I couldn't believe that the feet were in one of the drawers.  This really never happens!  The chest needed a lot of work done before I could begin to paint.  After all of the fixes were made – including reattaching the feet – I applied Annie Sloan French Linen.  The gold highlights added the right amount of glam.  The chest was featured on the DIY Network webpage and it found a new home.  From sad to happy!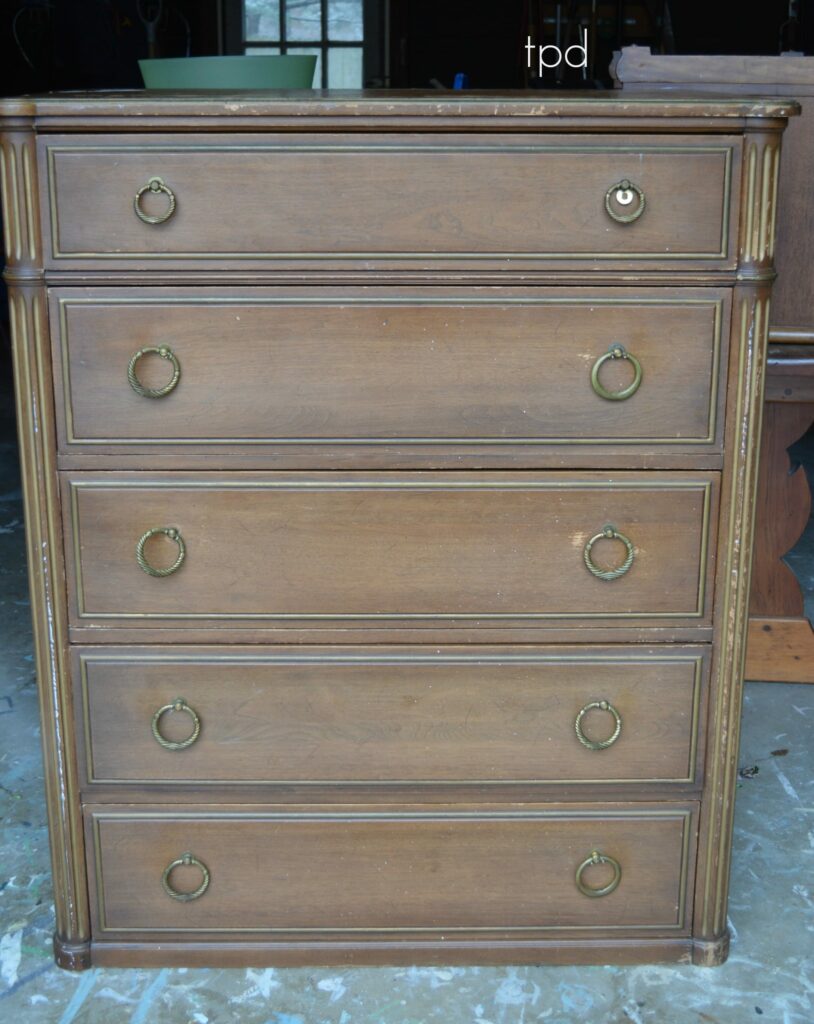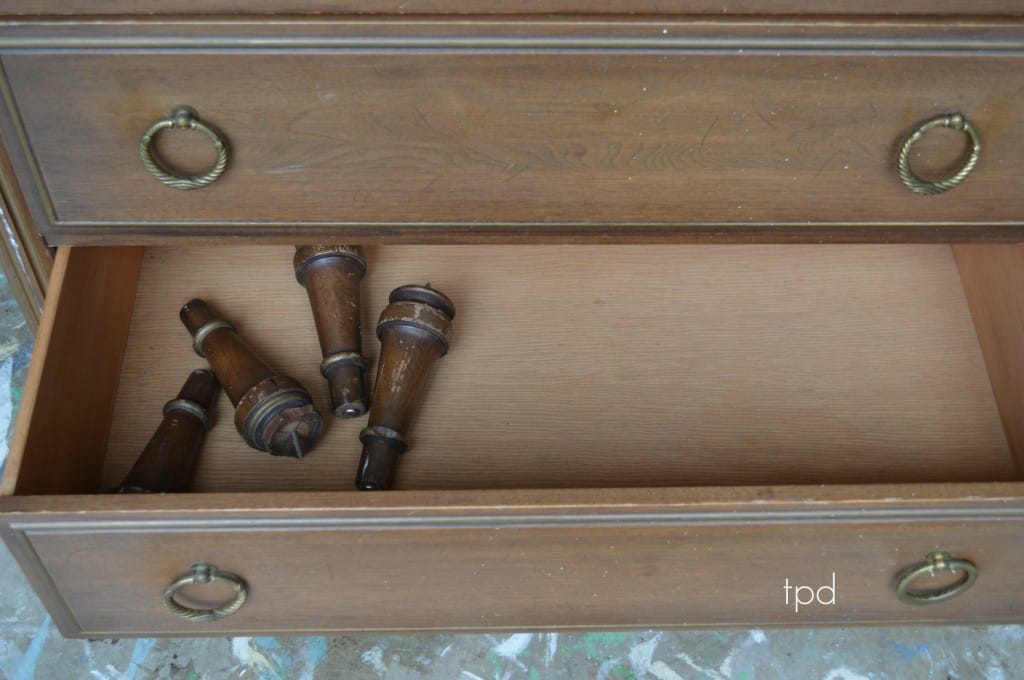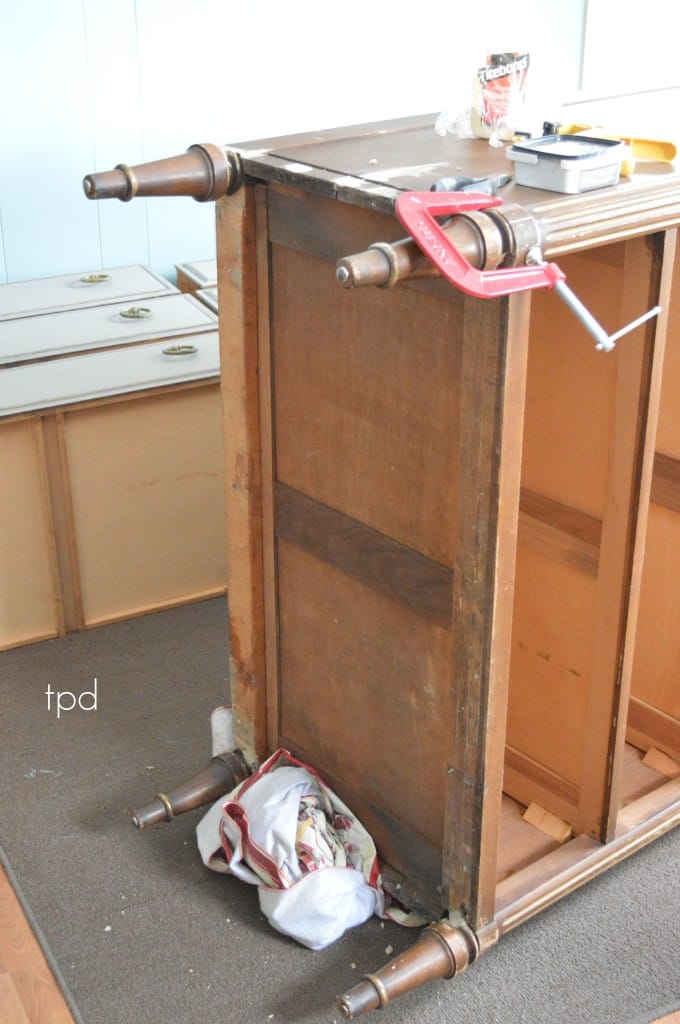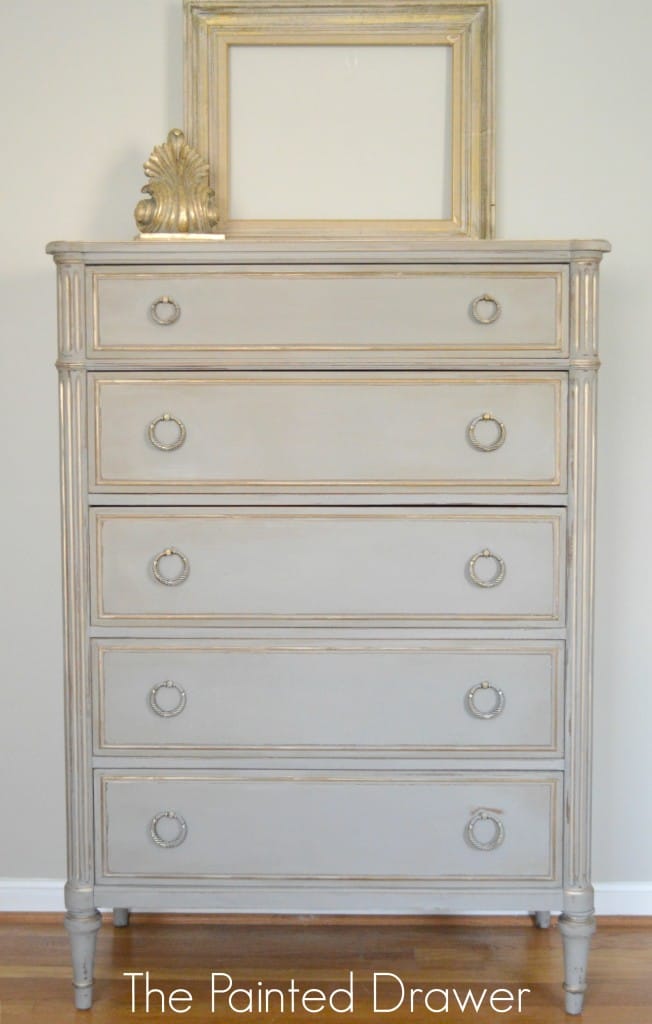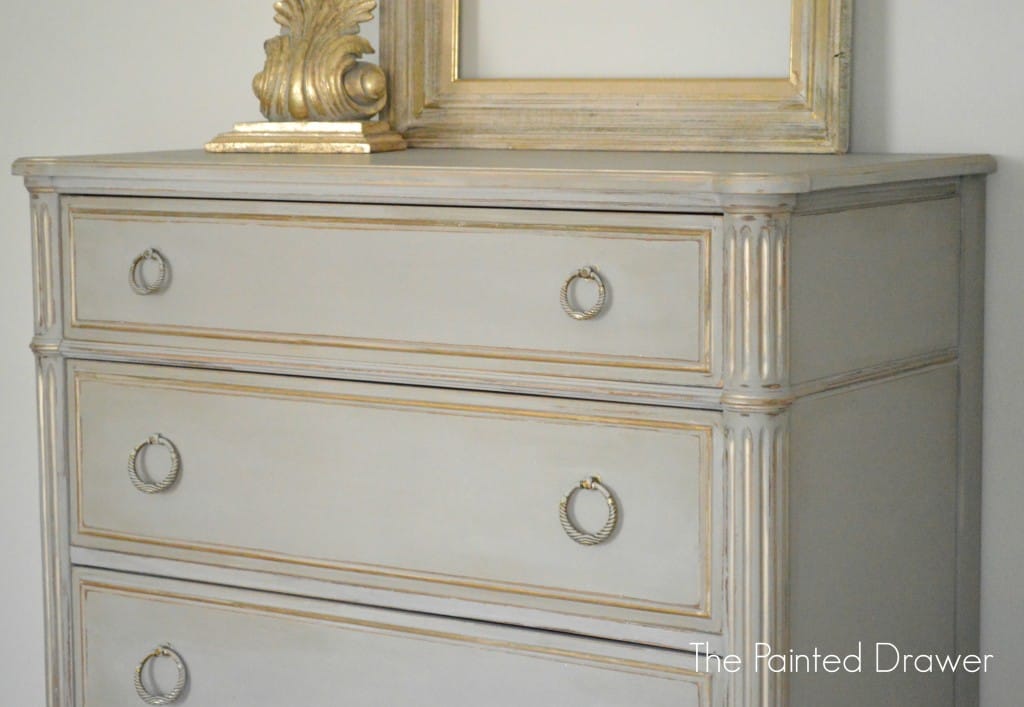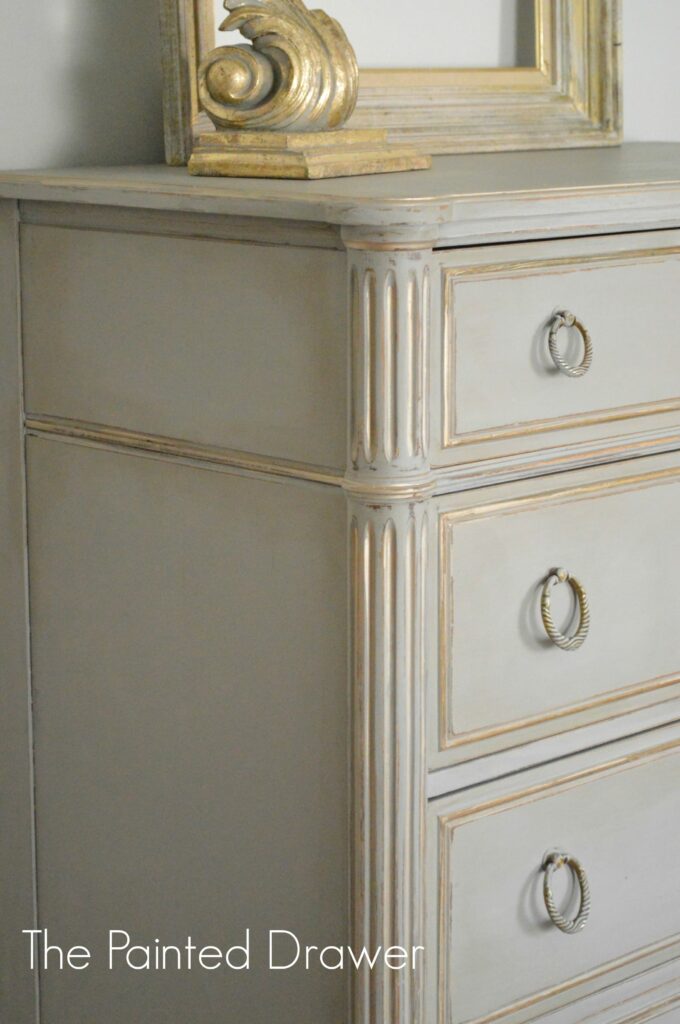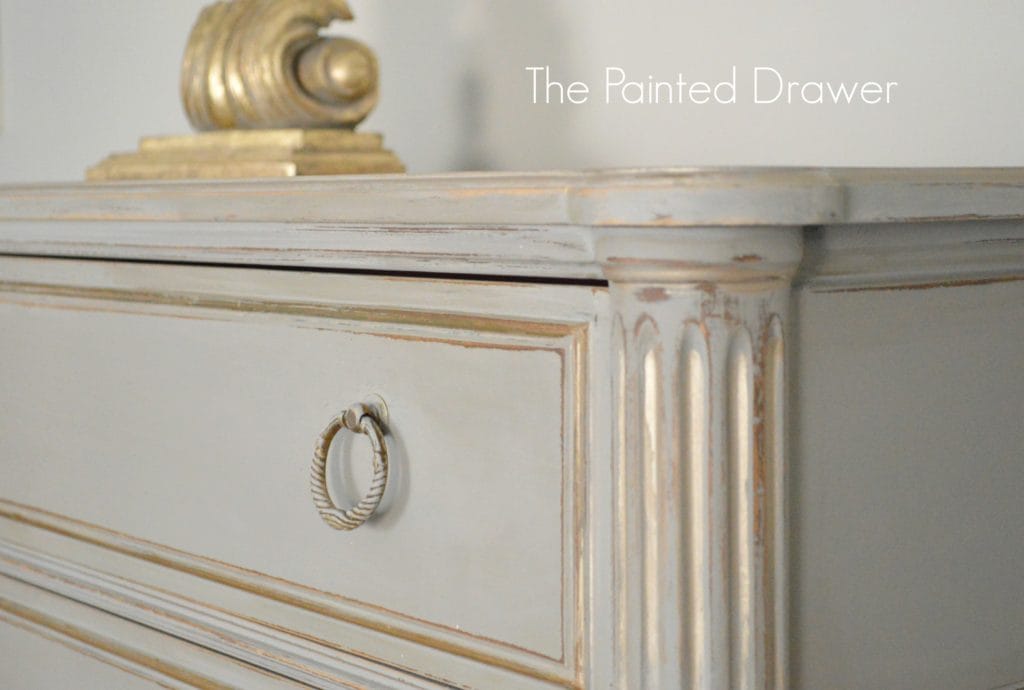 Number 3: The Farmhouse Table
When I found this table, it was buried under a ton of junk.  I could see a great thick slab of wood underneath it all and my mother and I just stood there, staring at it.  The bottom was so gorgeous with its shape and really, the wooden top was so incredibly thick.  I quickly purchased it and amazingly, it fit into my minivan.  After bringing it home, I stripped the top way back and decided to stain it in a weathered wood look.  I mixed General Finishes Walnut and Whitewash stains to create the perfect combo and a poly was applied for durability.  The bottom was painted in Annie Sloan Old White and distressed to show of its detail.  I really had a hard time letting this one go but I did and it found a new home in Connecticut!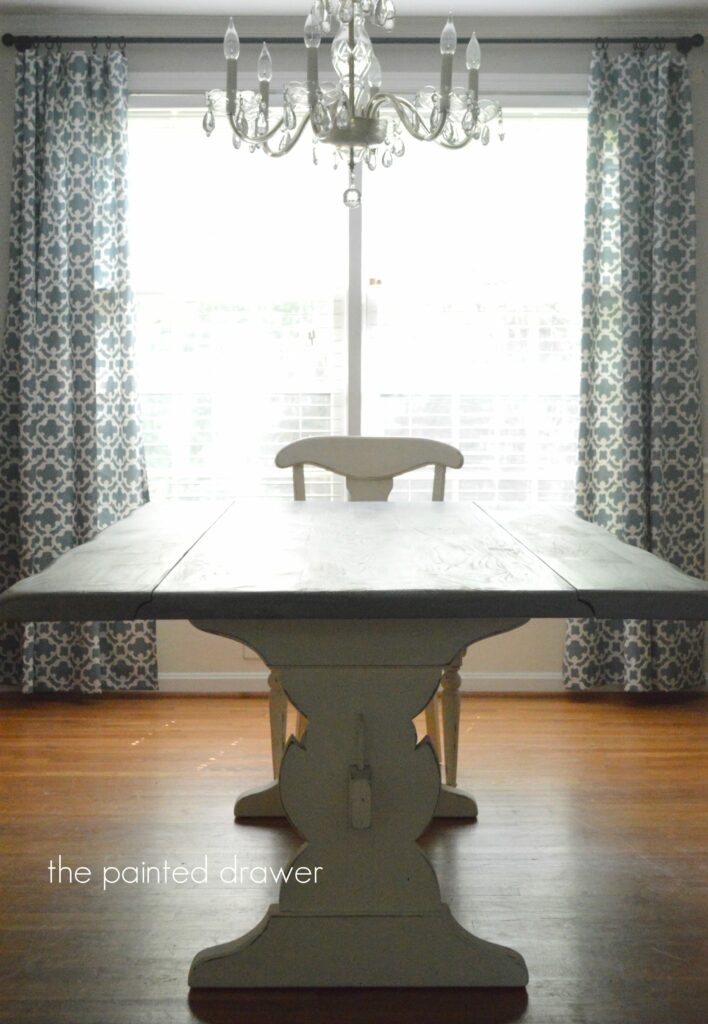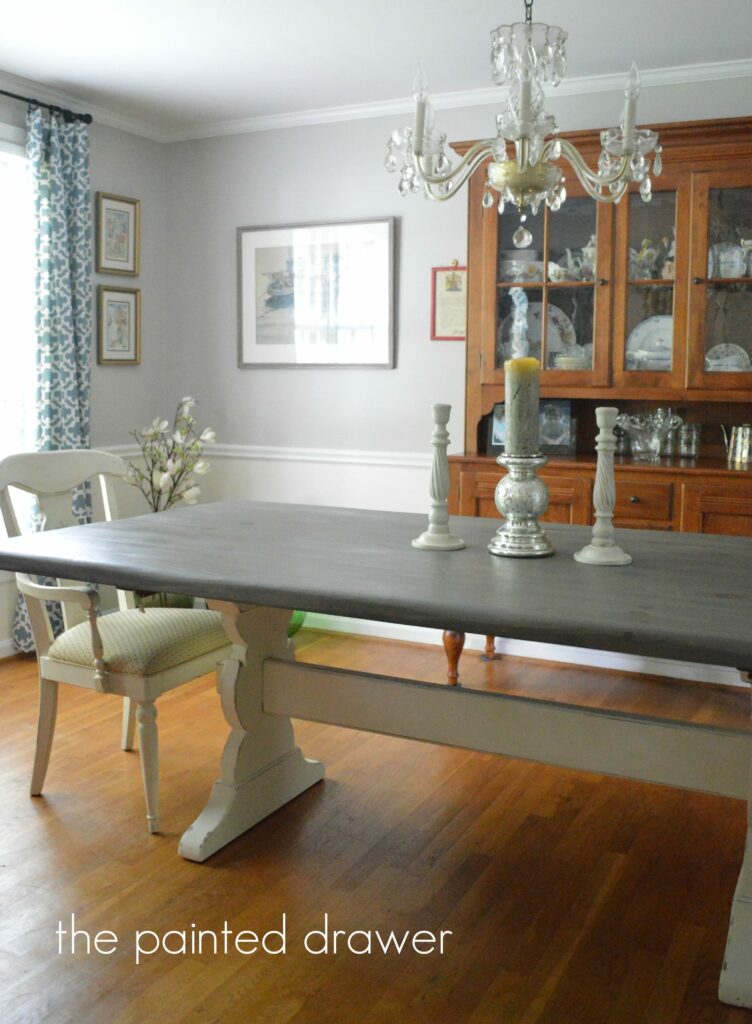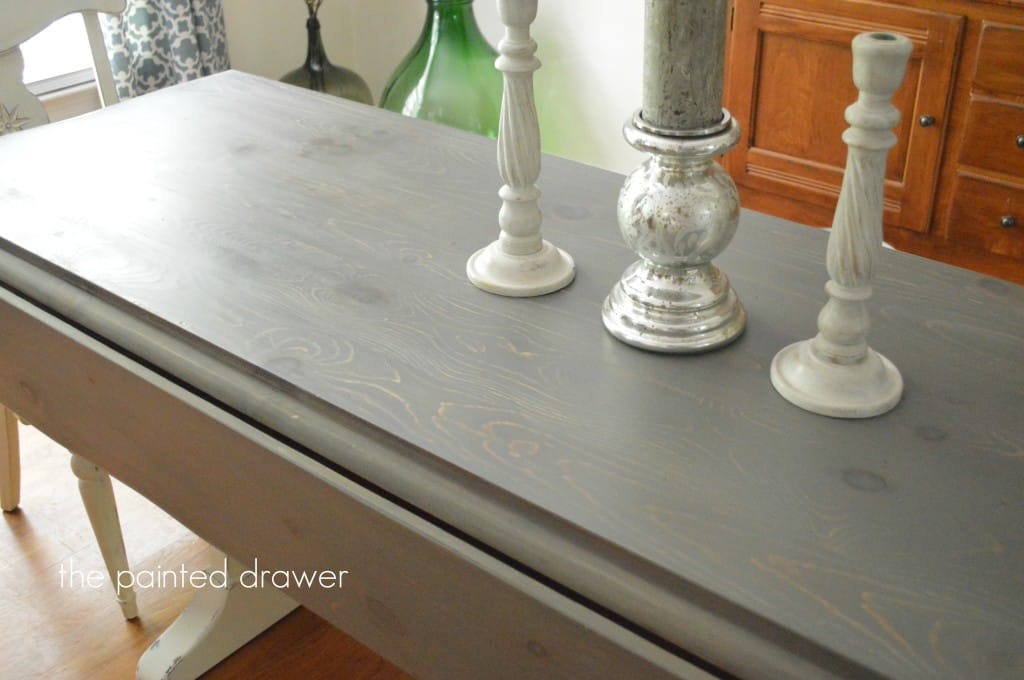 Number 2: The Bassett China Cabinet
So far, this is one of my top viewed posts at 72,000 views on Hometalk.  I must say, it is one of my all time favorites.  When I purchased it, I had no idea it wouldn't fit into my van – oops.  It ended up being tied to the top and I drove home very carefully with very bated breath!  Once home, I got to work.  One glass panel was broken and the glass shelves were missing.  After careful measuring, I had replacements made at my local glass shop.  A door was off its hinges and the back was coming off and so that needed fixing too. Once all shored up, I went to work on cleaning the remaining glass.  It was so filthy that I needed to use a razor blade to remove the caked on dirt.  Whew!
The piece was finished in General Finishes Persian Blue with Seagull Gray on the interior.  The details were highlighted in General Finishes Winter White glaze.  The wooden top of the bottom piece was refinished and stained in Minwax Weathered Gray.  New glass knobs completed the transformation!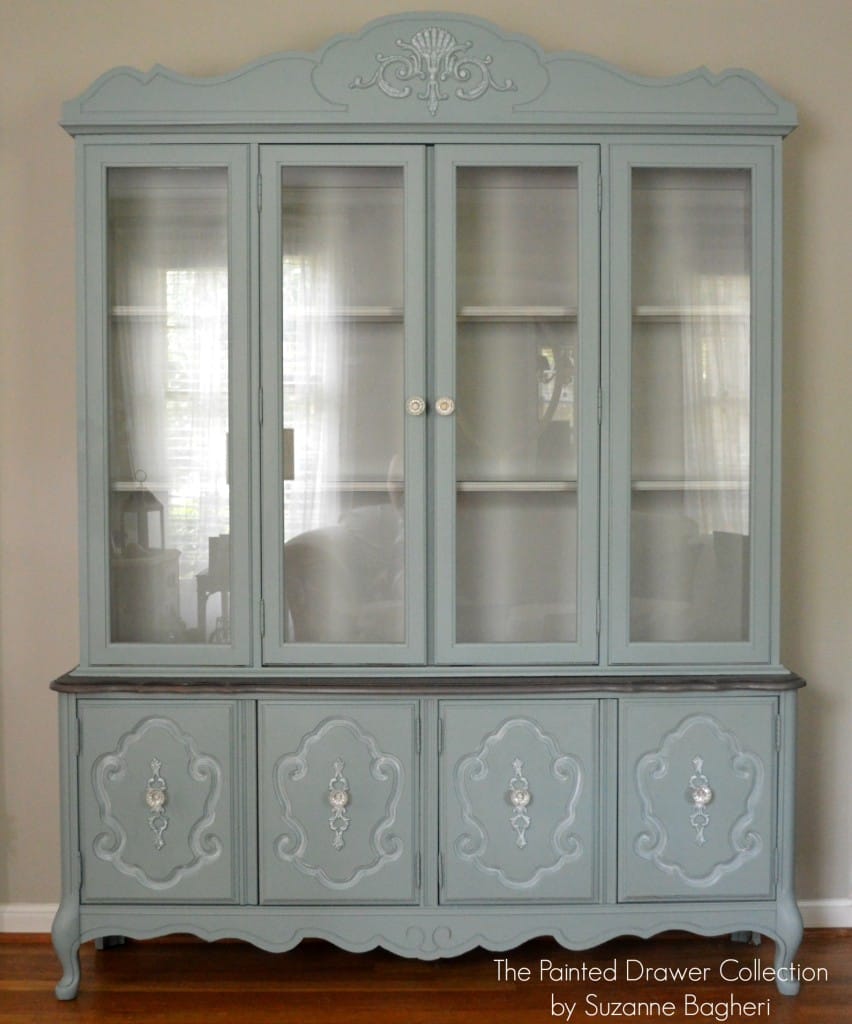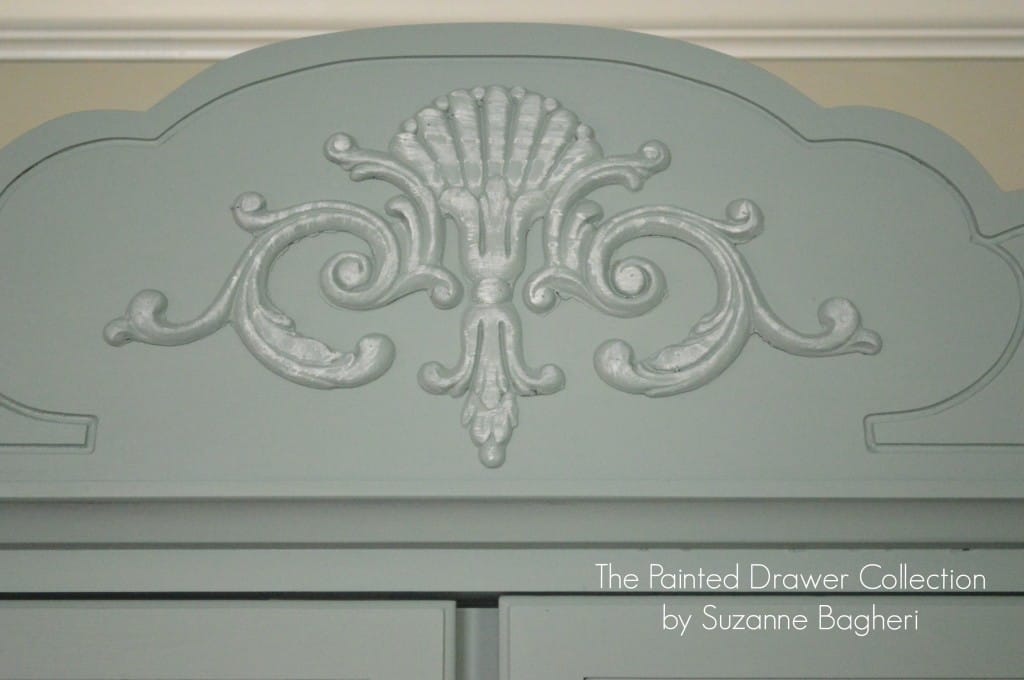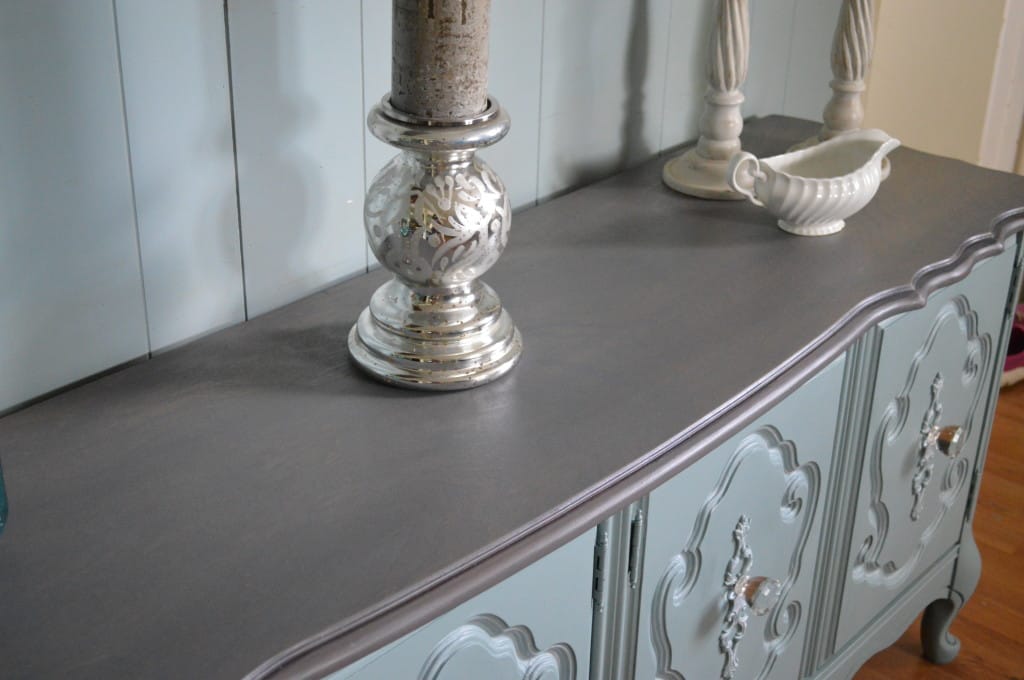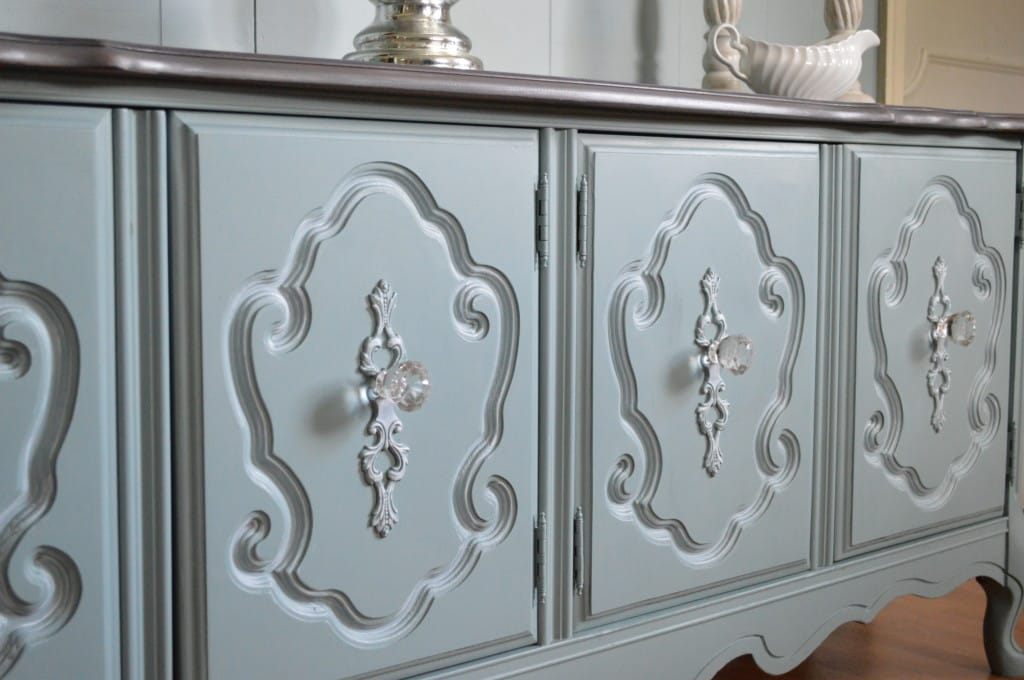 Wow, tomorrow we get to Number One!  I hope you all have a wonderful day!