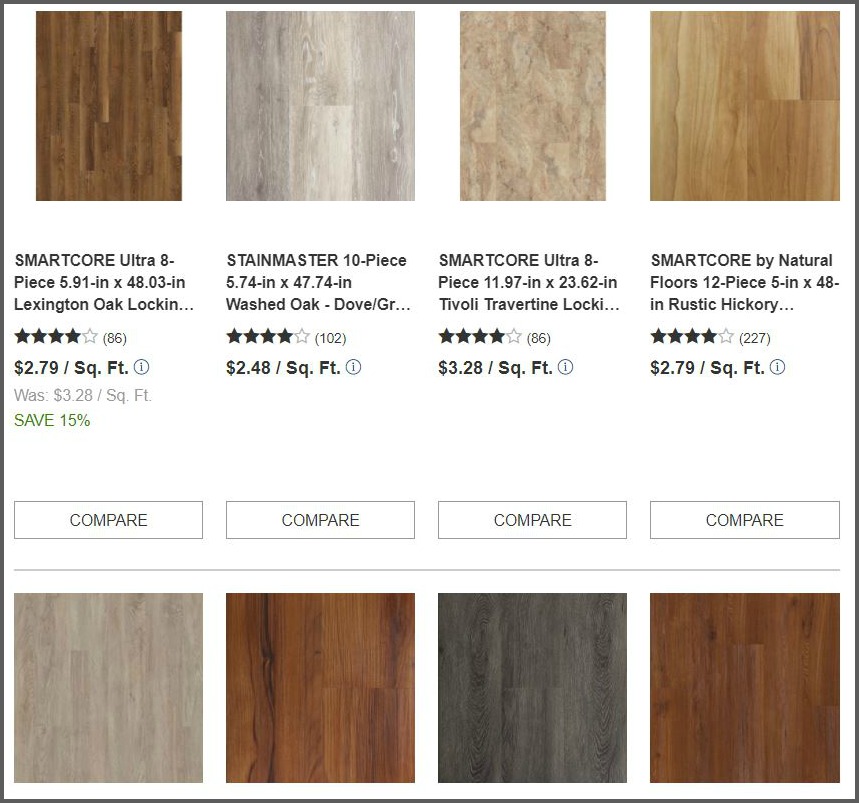 I have worked long and hard on trying to transform my downstairs hallway from dark and boring to a little lighter and brighter.  I dressed it up with DIY thrift store bookcases that I turned into pretty decent looking built-ins.  A success!  (links to the Hallway Series and video tutorials below).
However, I really dislike the stick on tile flooring that I installed about 8 years ago.  It really has held up over the years but it isn't the most pleasing to the eye.  My problem is that the hallway is a transition between our foyer and the family room.  The foyer has the original wood flooring while the family room is flooring that we installed because there was no original wood flooring in both the family room or hallway.
Another issue is the height difference.  There is already a small incline between the foyer into the hallway. I'm concerned that if I add the engineered hardwood, it will create an even larger incline (the engineered hardwood is pretty thick) and it will make it into a small step.  I found some stick on vinyl plank flooring at Lowes link here that is the same idea as my stick on tile but looks like hardwood.  It is peel and stick and very inexpensive.  Here is what it looks like online. I'm going to give it a try and see if it looks decent.  I'm hoping the transition between the foyer/hallway/family room will not look too bad.  We plan on selling our house in a few years and I need to get it looking good! Any suggestions?
Hallway Makeover Series
A Boring Hallway Needs Help (Hallway I)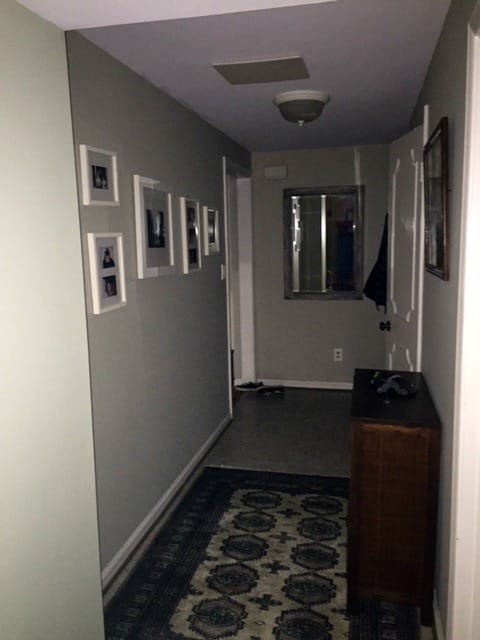 Thrift Store Haul (Hallway II)
Thrift Store Bookcase Built In Challenge (Hallway III)
Thrift Store Bookcase Built-Ins: Trim and Ball of Wax Update (Hallway IV)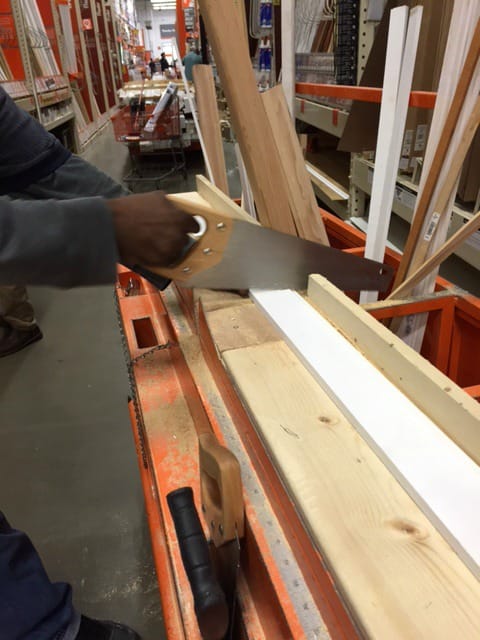 Thrift Store Bookcases Transformed to Built-Ins Before and After: (Hallway V)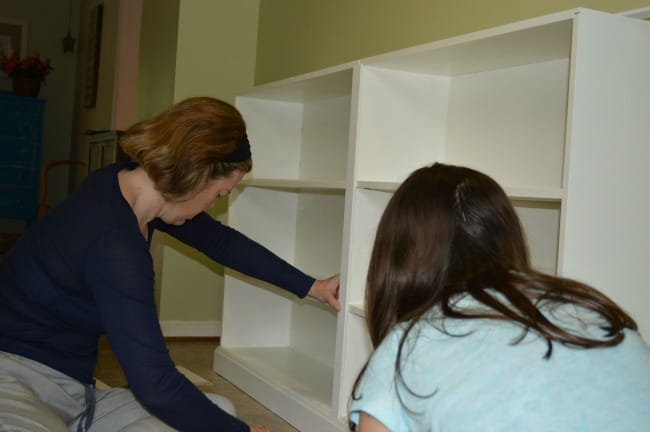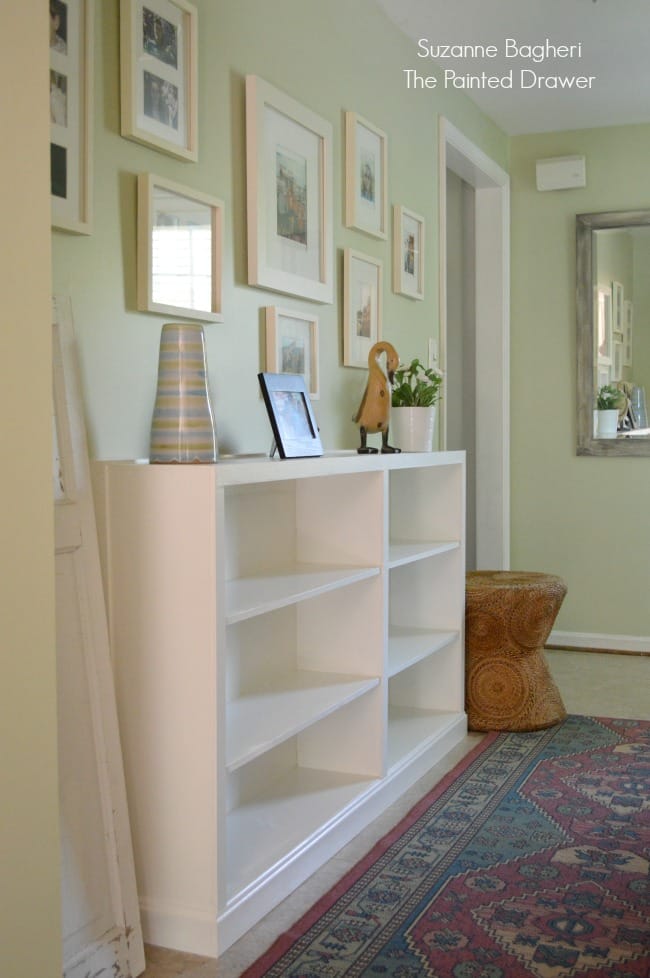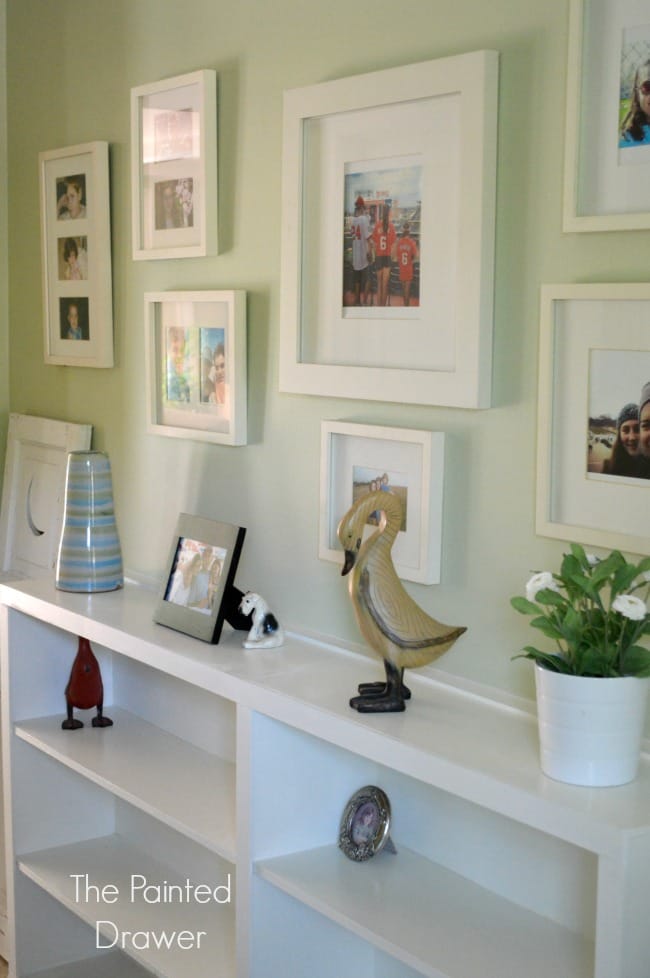 Related Videos
Related Posts
Foyer Makeover in Dark Chocolate Milk Paint