Please note that some of the links below are affiliate links, and at no additional cost to you, I will earn a commission if you decide to make a purchase after clicking through the link. All opinions are my own.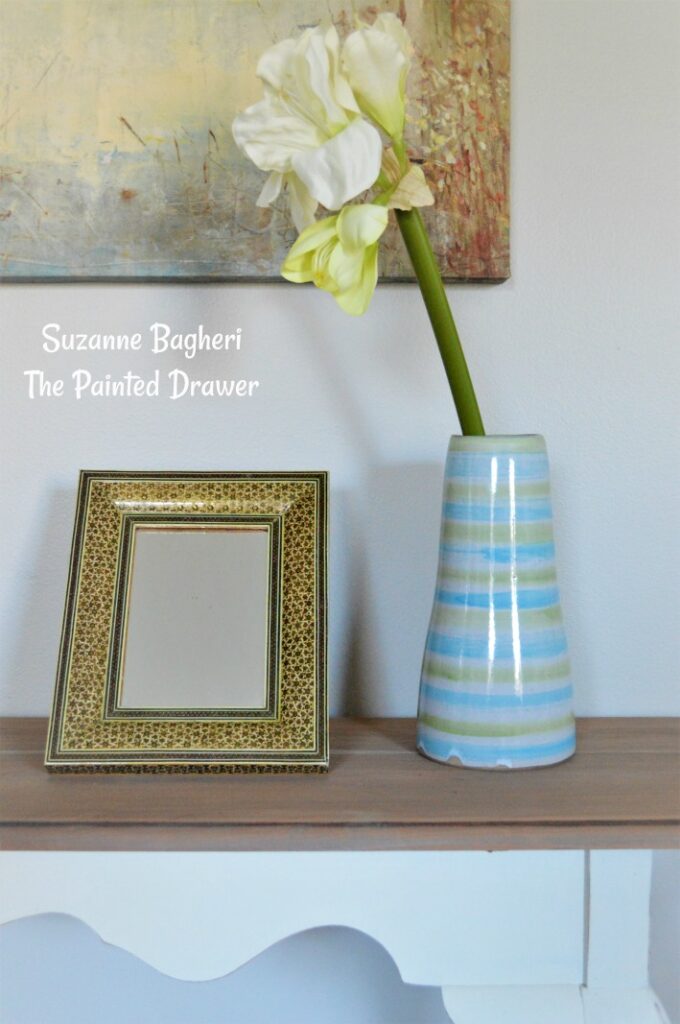 I originally purchased this table from a thrift store last year.  It was in parts but taped together and all the pieces were there. I was thrilled when I sanded back the top because underneath that dated and dark cherry finish was a lovely grain.  It suddenly had a lighter and brighter vibe and I grabbed some pink paint that I had nearby and painted the base.
The pink did look pretty but after looking at it over the months, I realized it was a mistake.  Using General Finishes Antique White milk paint, I painted over the pink.  I immediately liked it better!  It took three coats to fully cover and I added the General Finishes Pearl Effects in Champagne on top – the exact same combo that I used on the Vintage Sewing Table.
Here is the before and the version in pink.  I painted it during Easter which may have added to the color choice!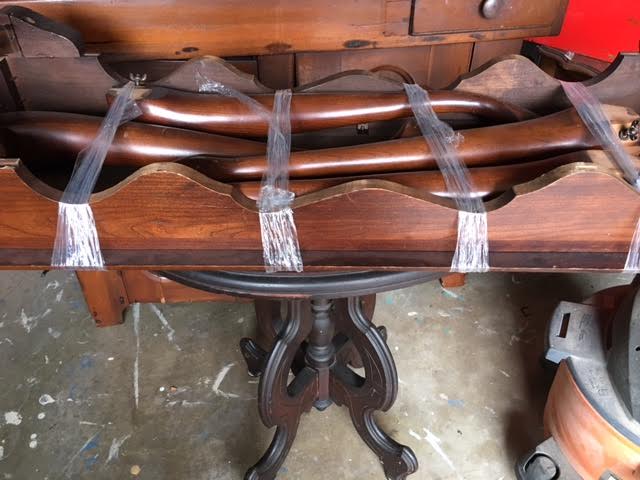 Here it is in white.  So much more pleasing to the eye!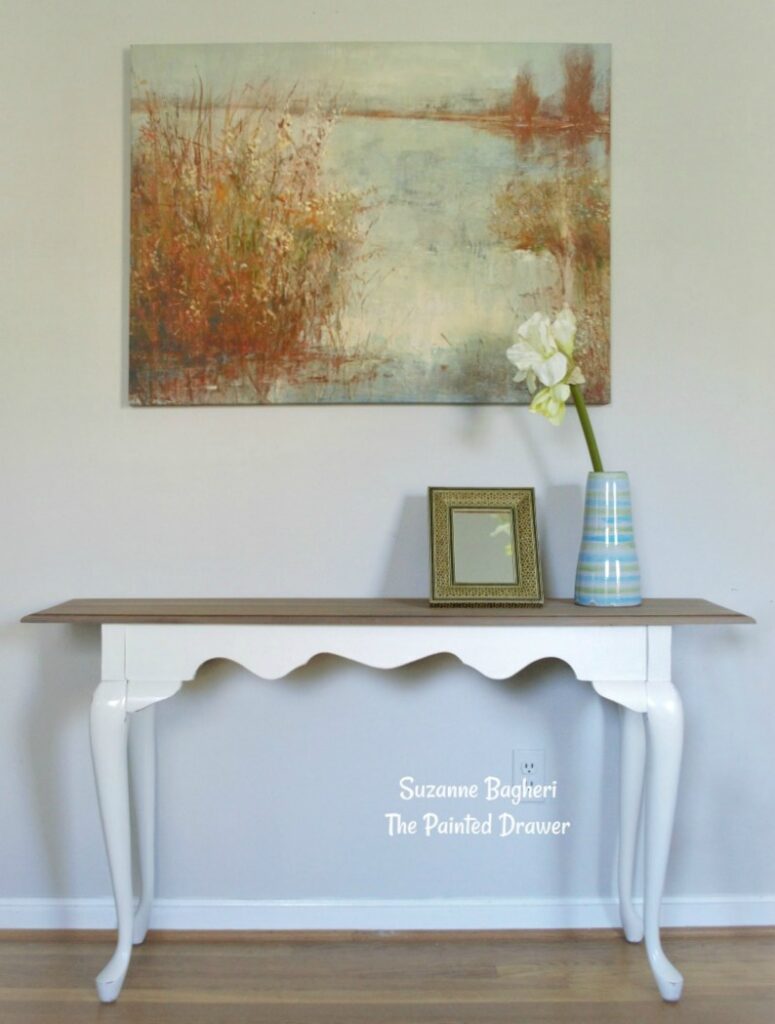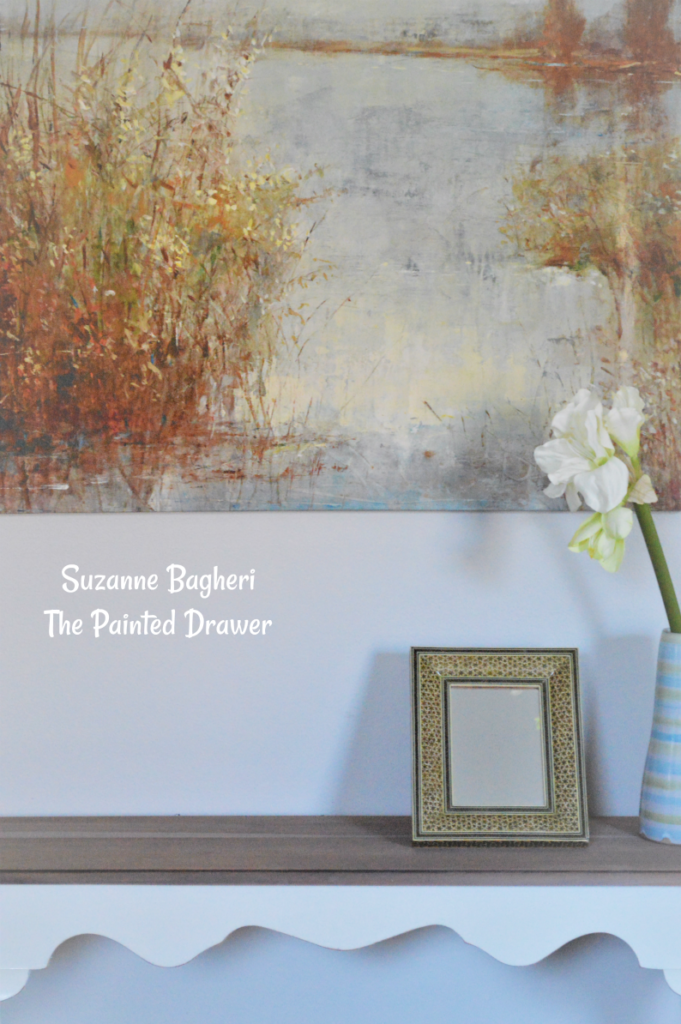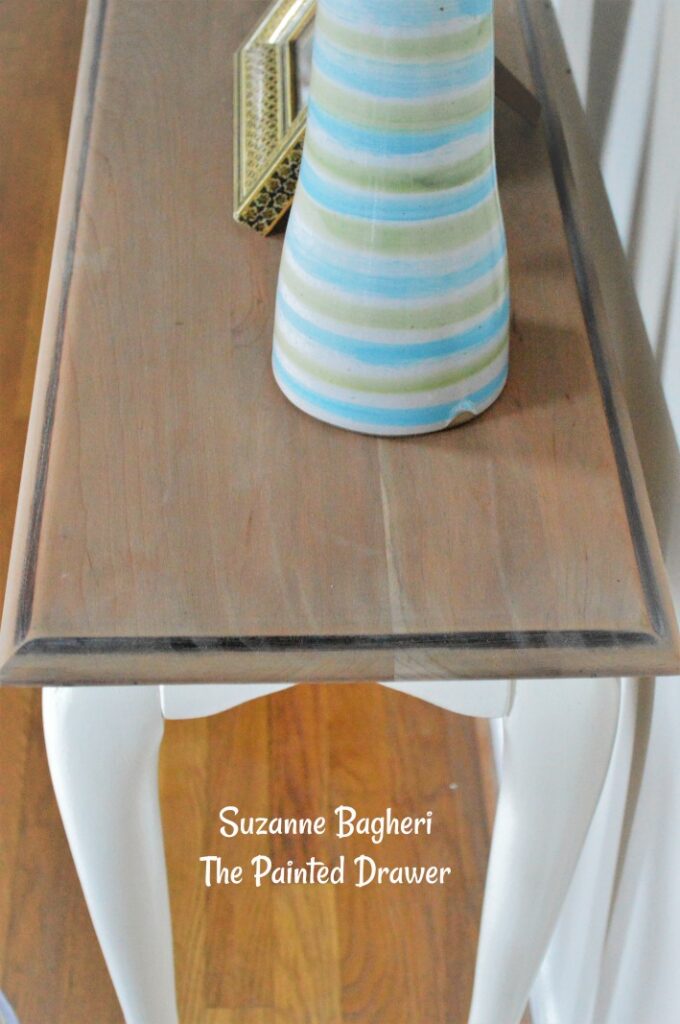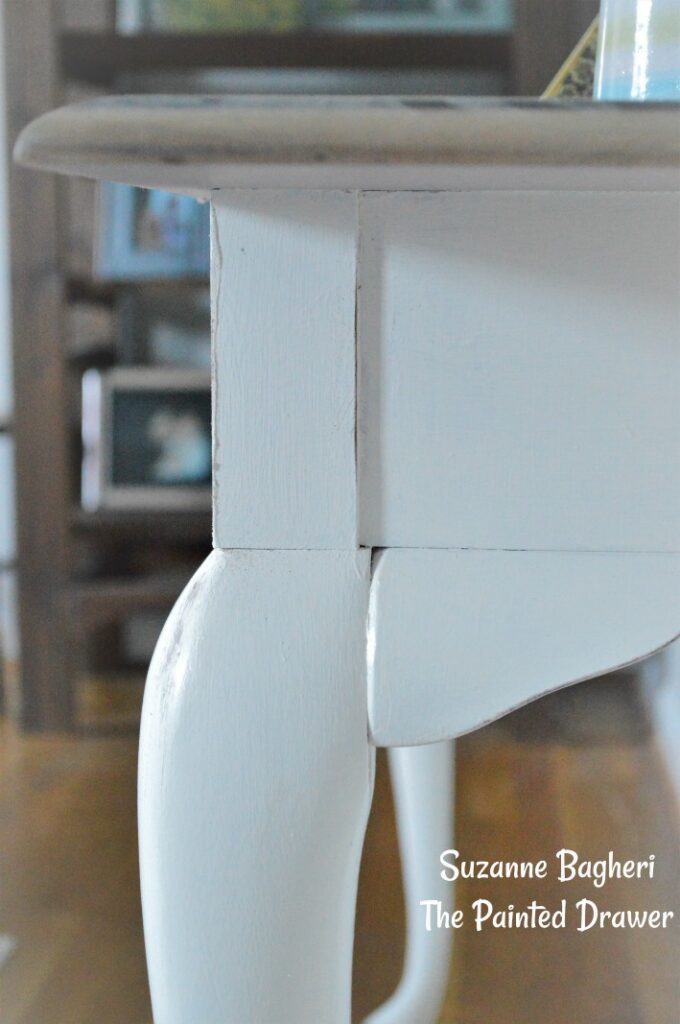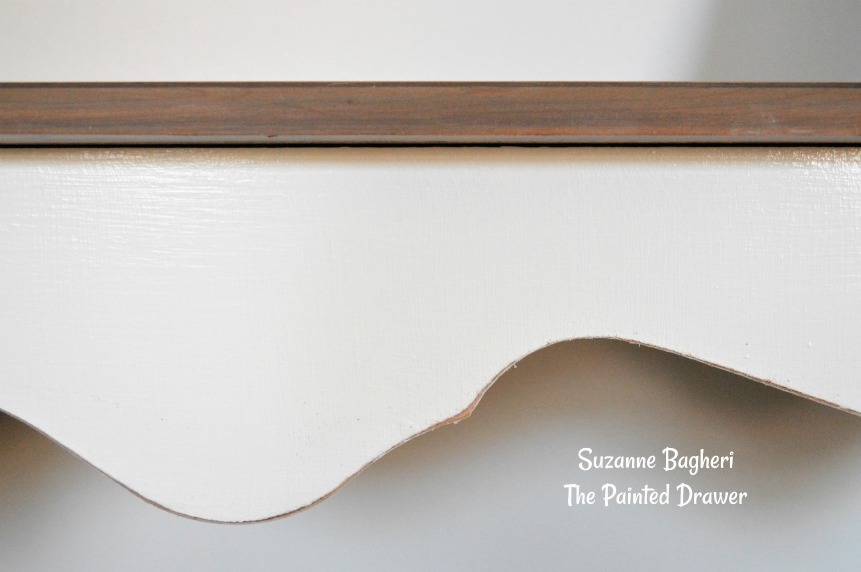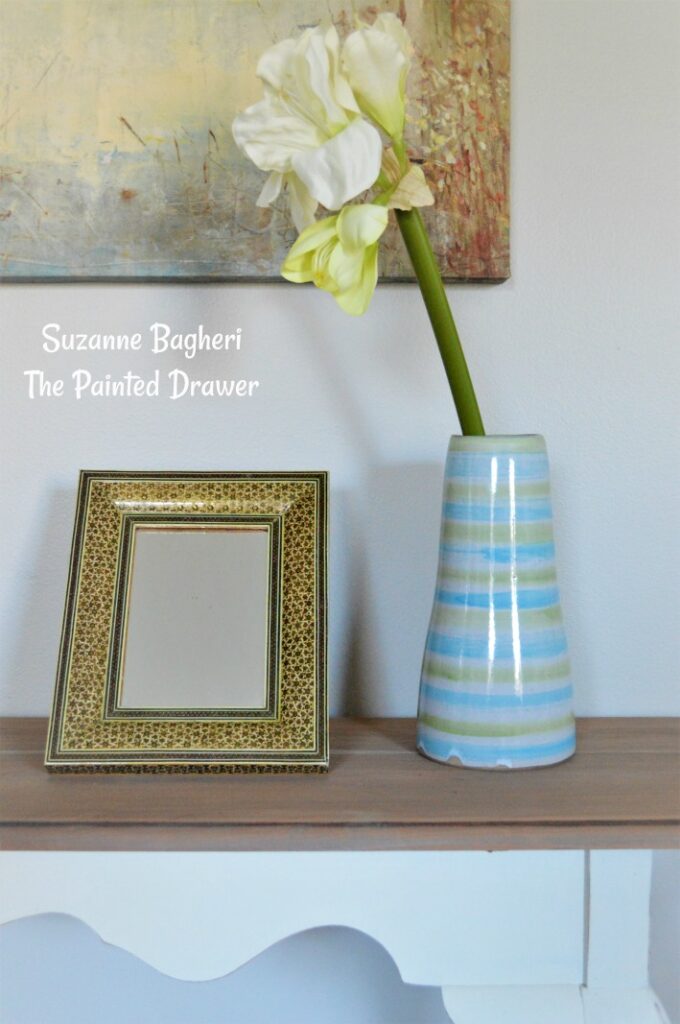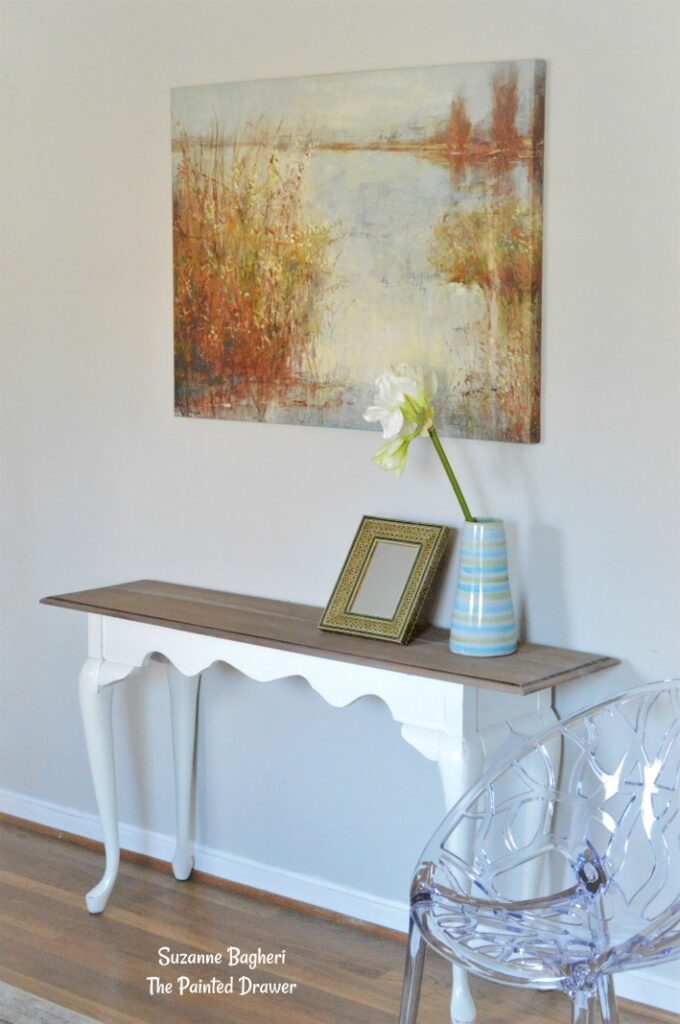 BTW, the Vintage Sewing Table is NOT a sewing table!  I had a couple of viewers let me know that actually it was made as a radio table.  Good to know!
Here is what Ms. Vicki Furniture wrote me…"I believe this is a 1929 Atwater Kent radio table rather than a sewing table. I painted the exact same table. The Kiel Furniture Co made the table out of a special wood that amplified the music into the room (The first boom box!). The radio was Atwater Kent which was housed inside. They marketed it as the Golden Voice Radio Table. There should be two plugs coming out of the back legs. My husband took out the radio housing and put a shelf inside for a secret compartment. You have a real treasure! Beautiful! ??"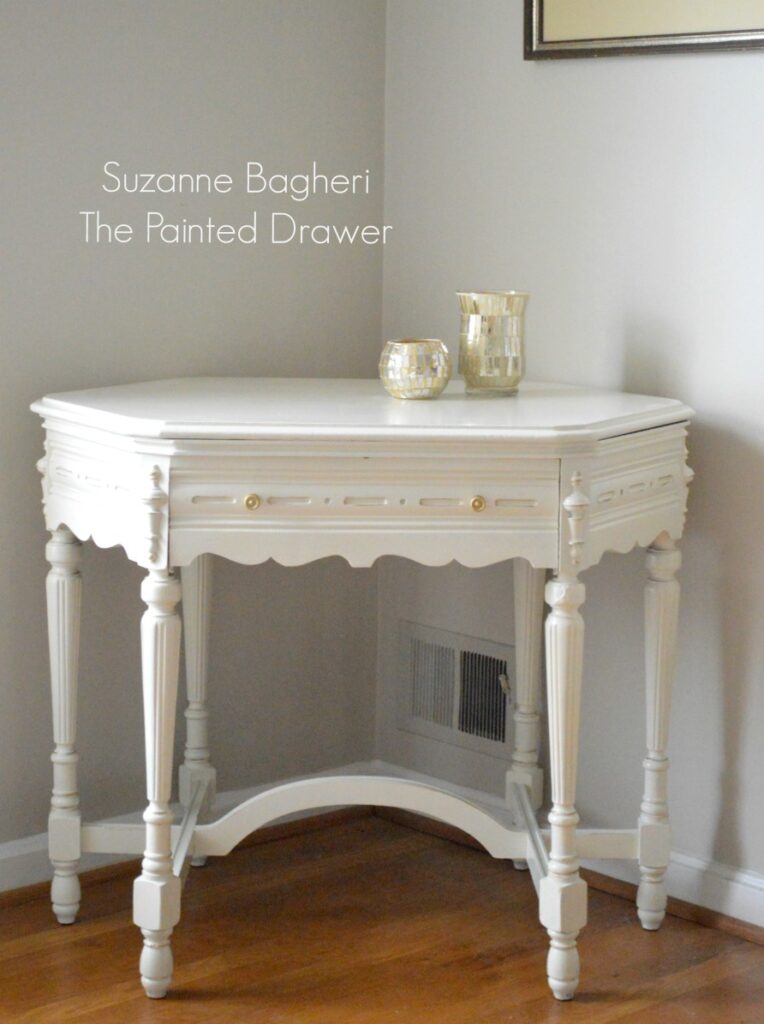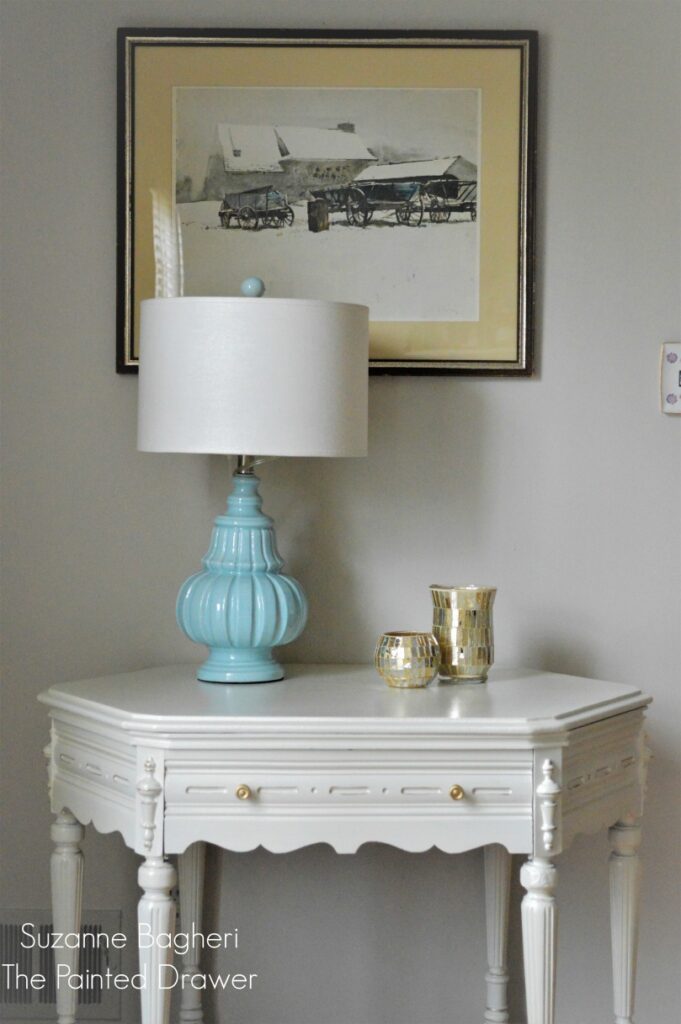 Have a wonderful and warm weekend!
Product List