I am sharing the furniture makeover that gives you the most bang for your buck.  It requires nothing other than a small tin of General Finishes Lamp Black Milk Paint and a paint brush.  If you take any piece and give it a few coats, it will be transformed!
Lamp Black is a great, deep matte black and is smooth as silk to apply.  It takes two coats to create a fine finish.  I then apply the General Finishes high performance sealer on top.  The sealer typically requires a few coats to create a smooth, durable and streak free finish.  It is well worth the effort!
Lamp Black takes this vintage sideboard…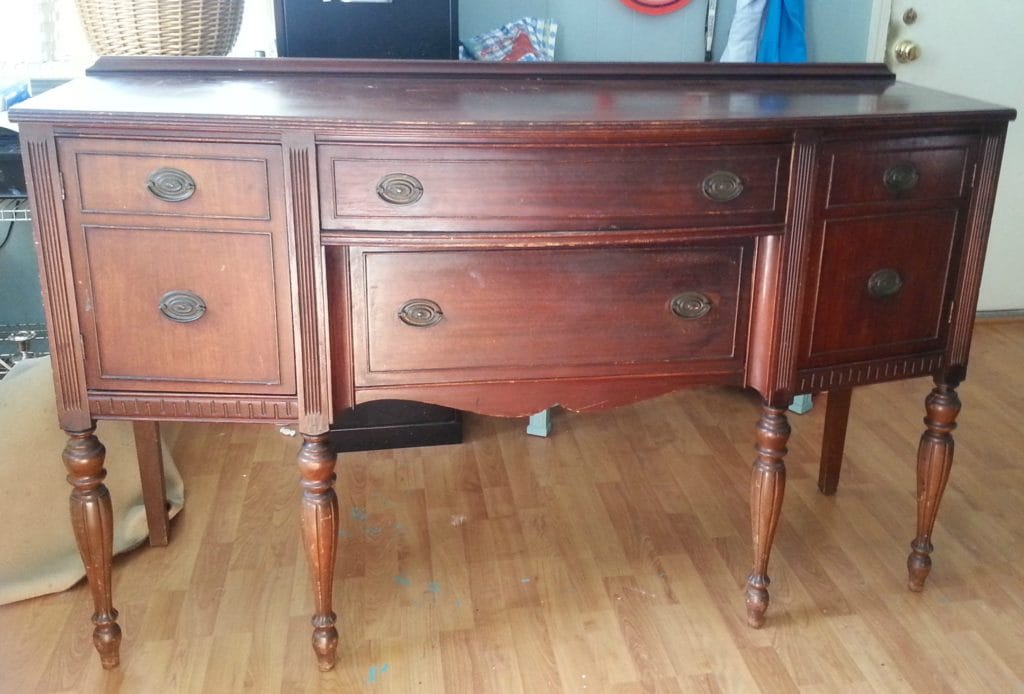 and creates a modern vintage beauty.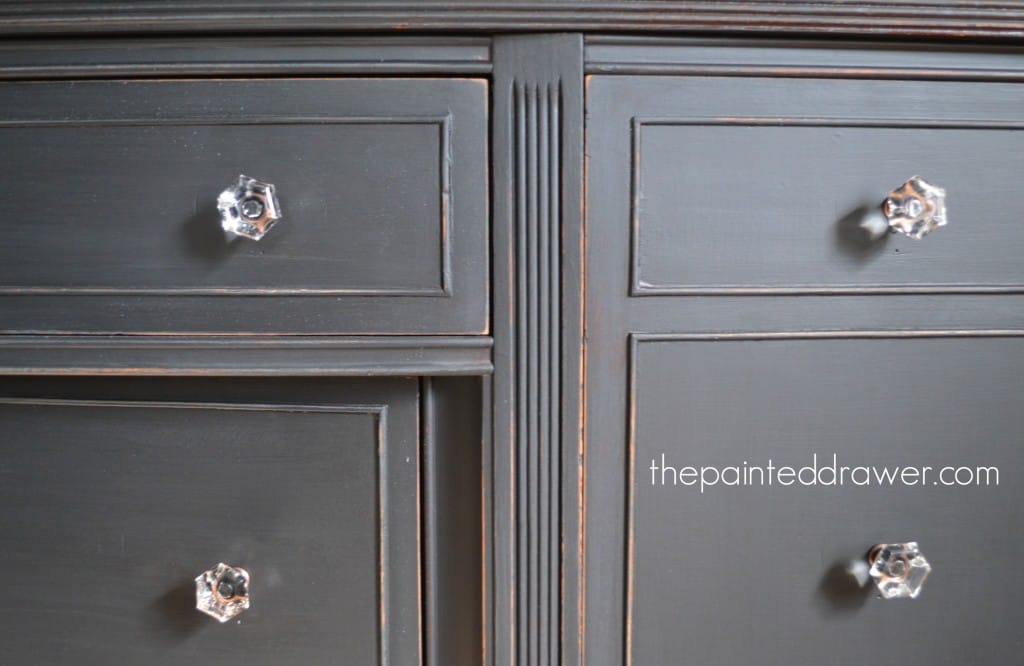 Or takes a very dated dresser…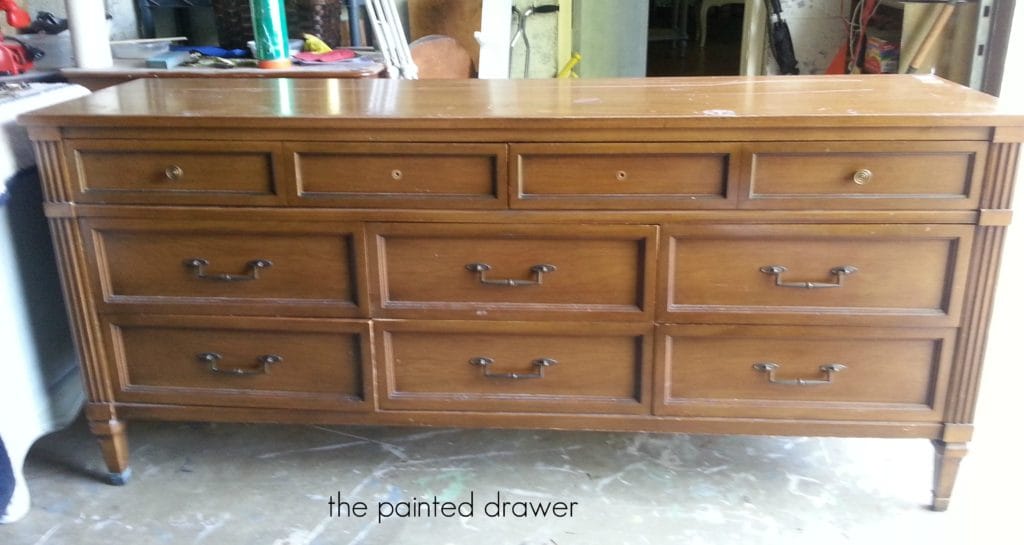 General Finishes Lamp Black milk paint – easy peasy!