General Finishes Dark Chocolate Milk Paint Stair Makeover
Holy smokes, how many times am I going to paint our front stairs?  I have tried stenciling them two different times and also used Annie Sloan chalk paint to give them a whitewash.  Well, even though it held up for a long time, the wash needed to be reapplied because eventually with all of the wear, it faded.  I should have sealed the wash with a topcoat.  Who knew that painting stairs in white was not the best idea to maintain, lol?  I then painted the treads in a latex pale gray because I had some paint leftover in my workroom and couldn't be bothered to do anything else!  Well, that also looked really dirty after a year.
This time, I decided to do it right.
Our stairs have a few issues.  They are creaky and many of the treads and risers don't totally meet up and have gaps.  Using a caulk gun, I first filled in all of the gaps.  I contemplated trying to sand the paint off the treads back to the bare wood in order to stain them a darker tone but knew that job was just too much to handle at this time.  I decided to use General Finishes milk paint in the color Dark Chocolate.  It is a very deep brown and won't show any dirt.  The risers and side trim were given a fresh coat of bright white semi-gloss paint.
It took three coats of the Dark Chocolate milk paint to fully cover the treads.  After they dried, I touched up where the white risers met the dark brown treads.  This was the difficult part because the caulk application in the joints made it very difficult to paint a straight line.  It took a lot of touching up between the white and brown to get the joints looking good. I then used General Finishes High Performance Topcoat in satin.  This was applied twice using a foam brush.
Here is the result!  The dark chocolate (I believe) adds a more sophisticated look to our foyer.  The stairs now complement the Poised Taupe foyer wall color better than the pale gray.  I also added a few rugs into the space and the Hungarian Chest and artwork from HomeGoods. The chest goes well with the banister.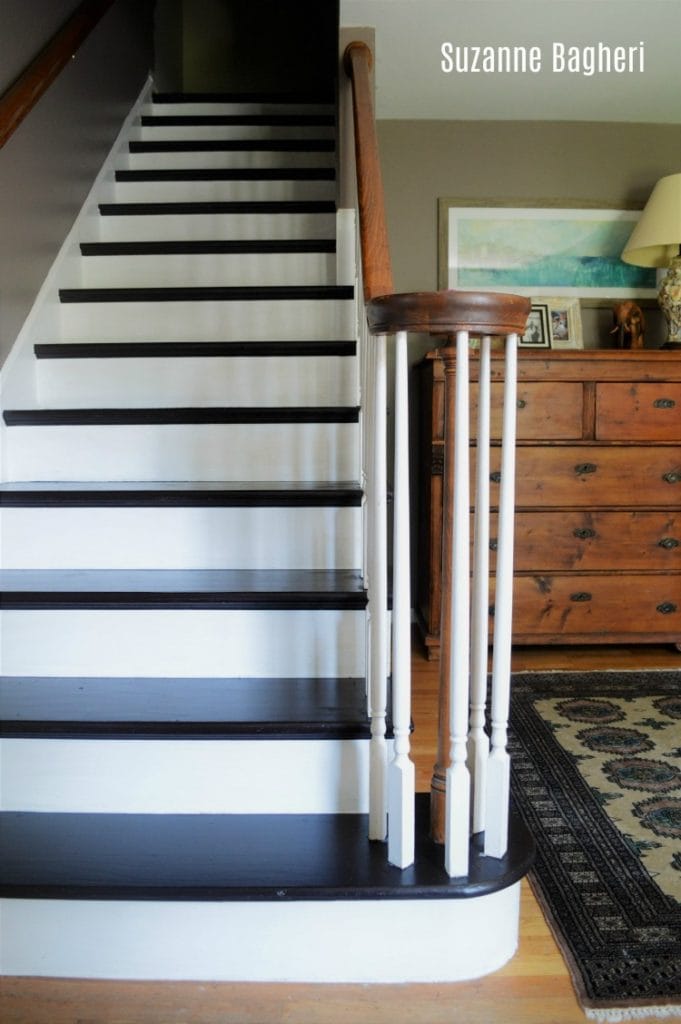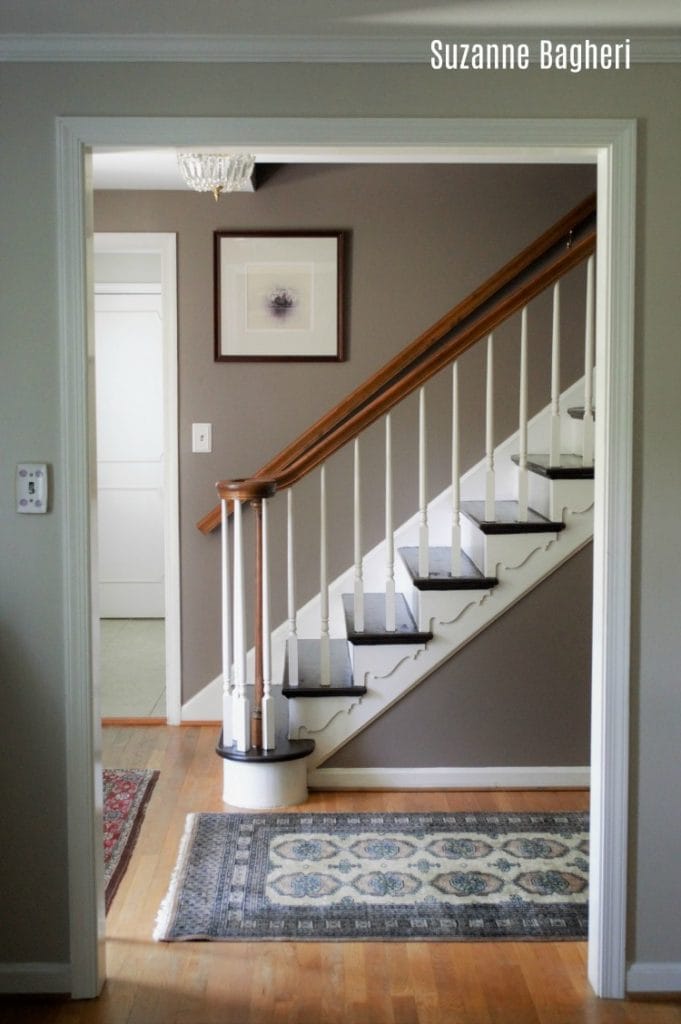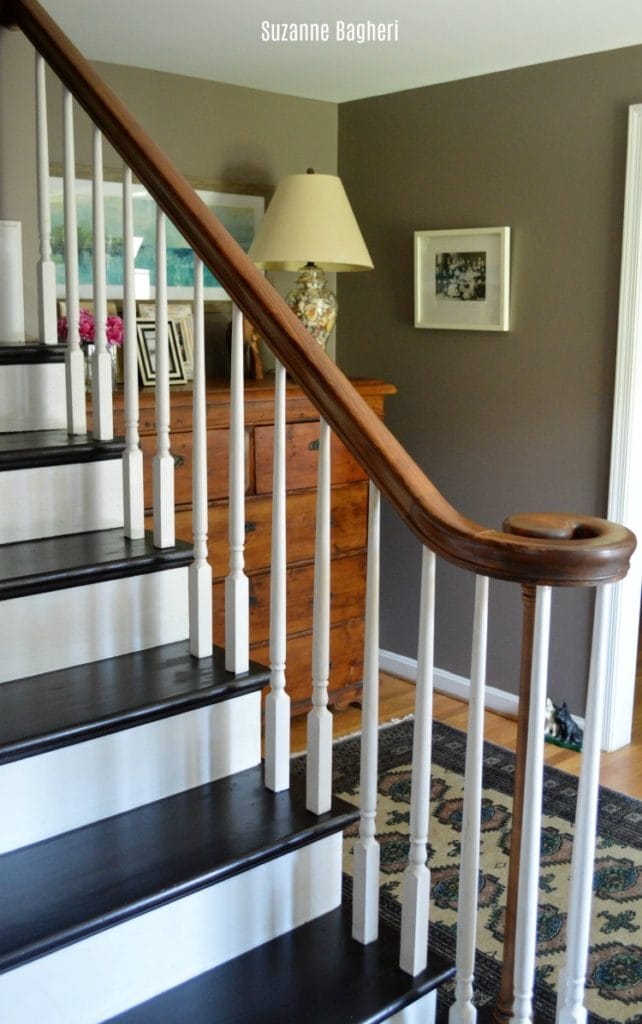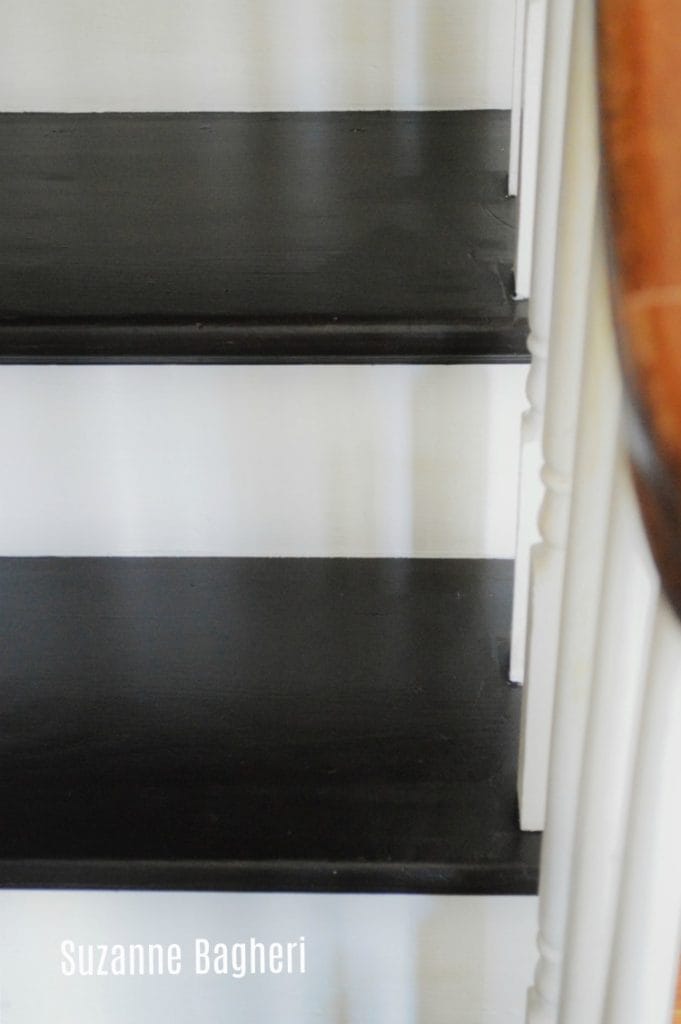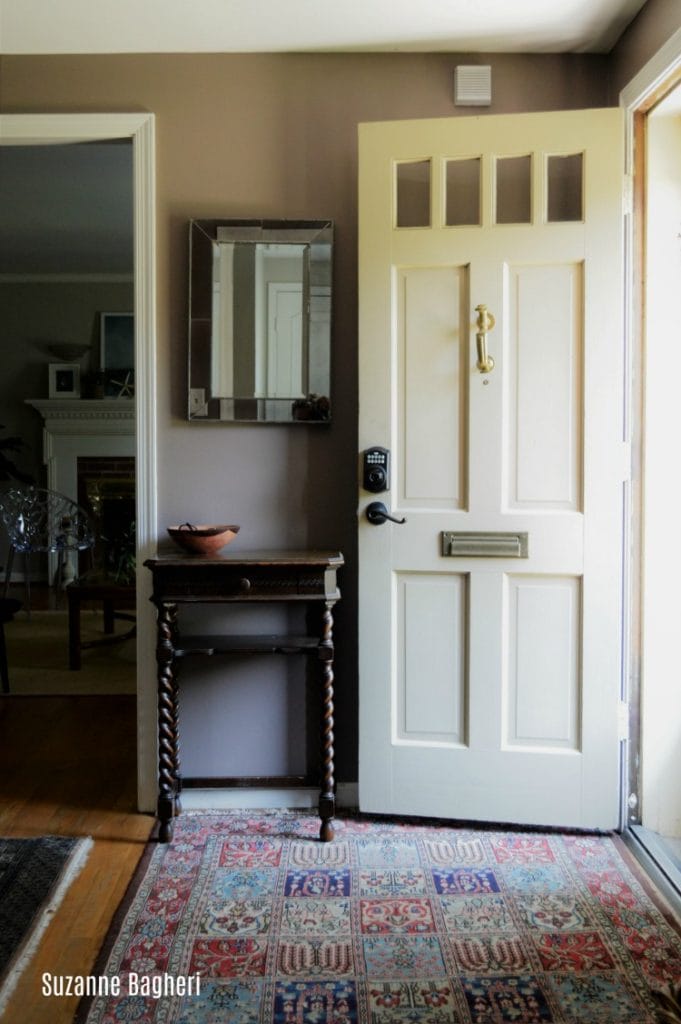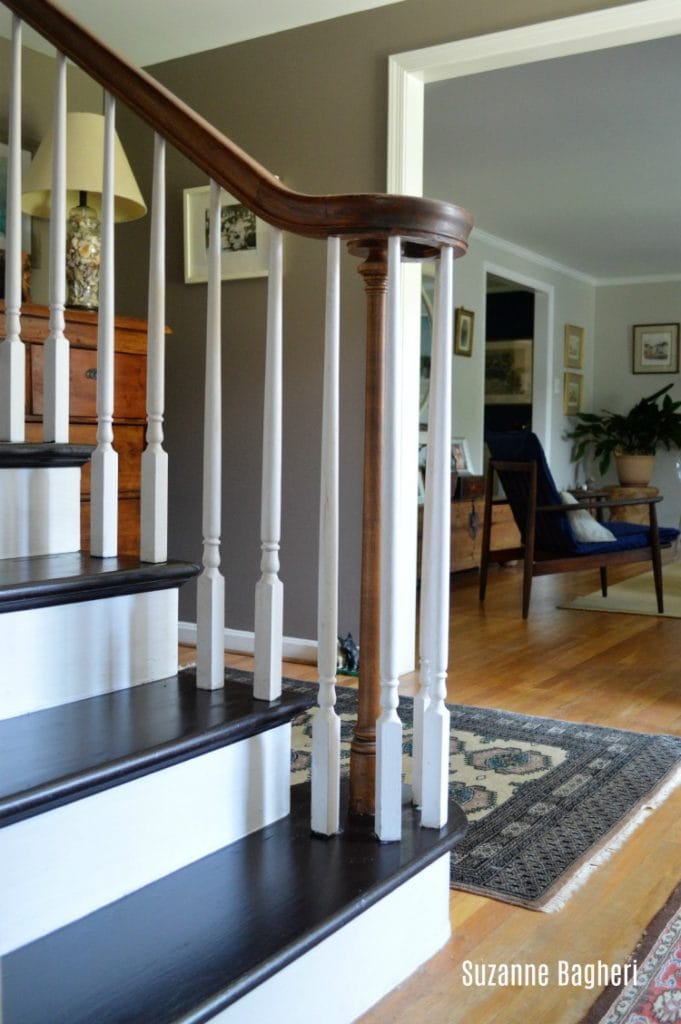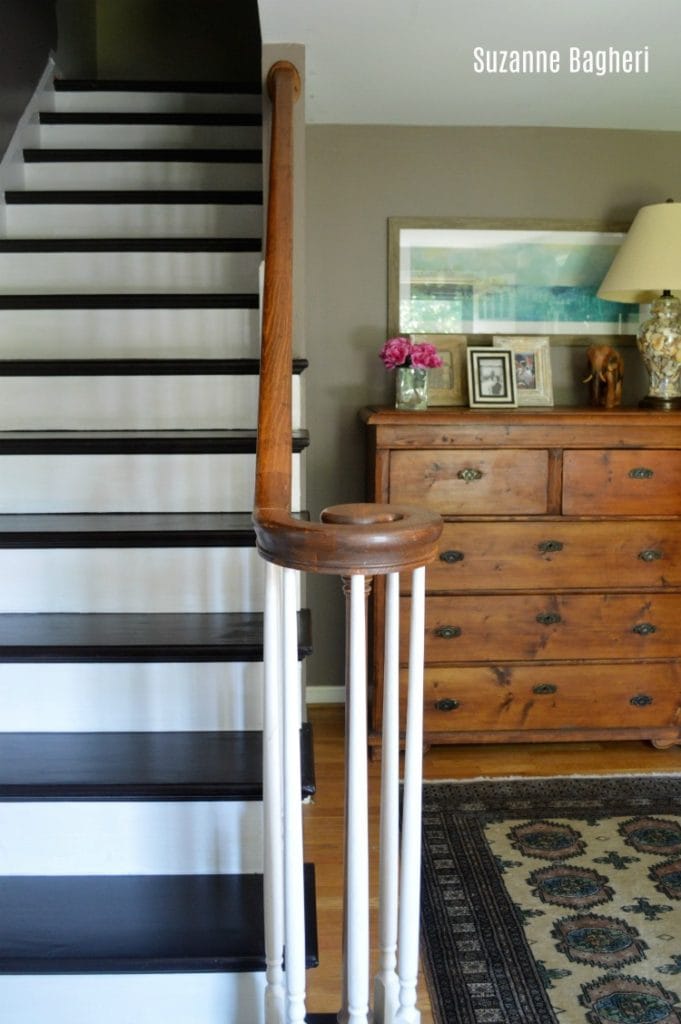 I think a runner will look really good going up the stairs onto the landing above and extending through our upper hallway.  This will be the next step (pun intended!)  Now my problem is all of Harper's white fur shows up in high definition on the dark color – I can never win!