My least favorite – well, I can't call it room but I guess area? – of my house is our main floor hallway. It is long and boring and has vinyl flooring that I installed years ago. It has two doors (one to the powder room and one to the hall closet) and it turns to lead into my workroom and so it is quite a large area.
I am ashamed to share these pics with you but I shall. It is always full of sports bags, backpacks and shoes. I took the table out from under the mirror because it just accumulated junk mail, keys, sunglasses, baseball gloves, you name it (the foyer is to the left and the workroom/garage to the right.  I am standing in the family room taking the pics).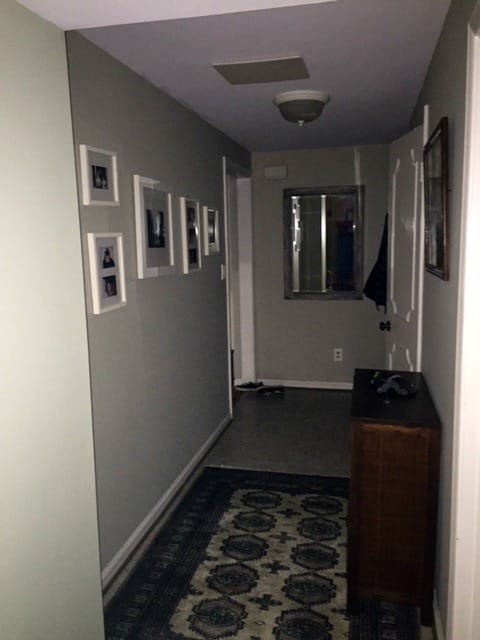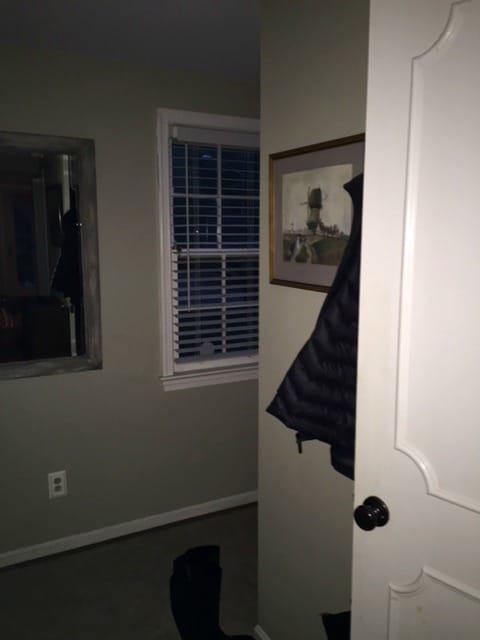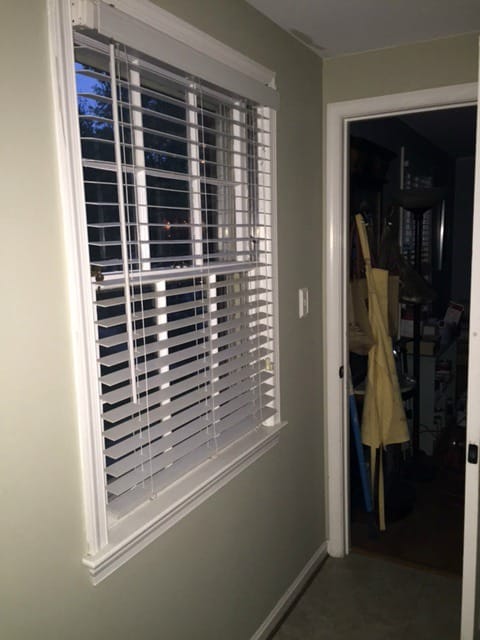 No more! As soon as I'm done with the Cedar Chest, I am starting on this makeover. Here are a few inspiration pics from Pinterest.
The Cedar Chest reveal tomorrow!