This post is in partnership with DecoArt but all opinions are my own.
The RUSH SEAT VINTAGE ROCKER has gone from seriously drab to seriously fab!  I brought home the rocker last spring but alas, I don't have any indoor or covered spot to place it.  The weather really did a number on it and it was looking very sad.  I felt guilty.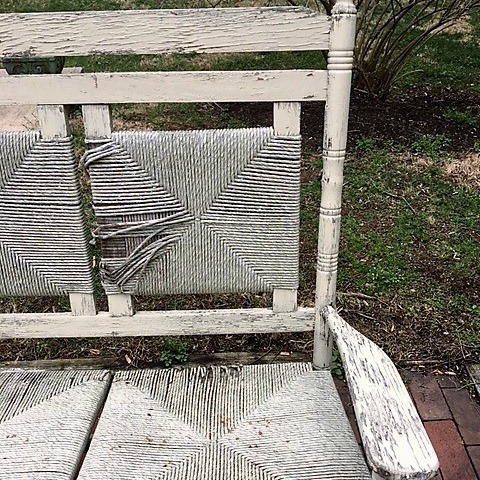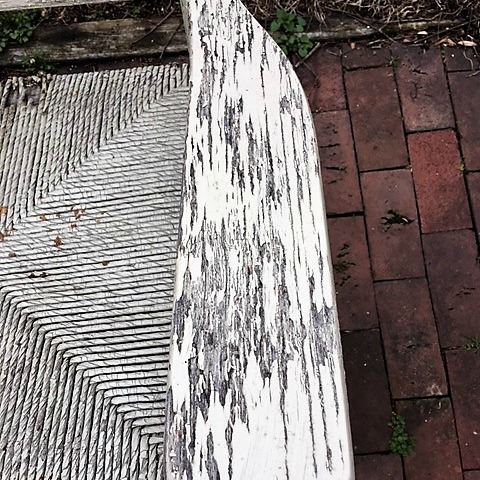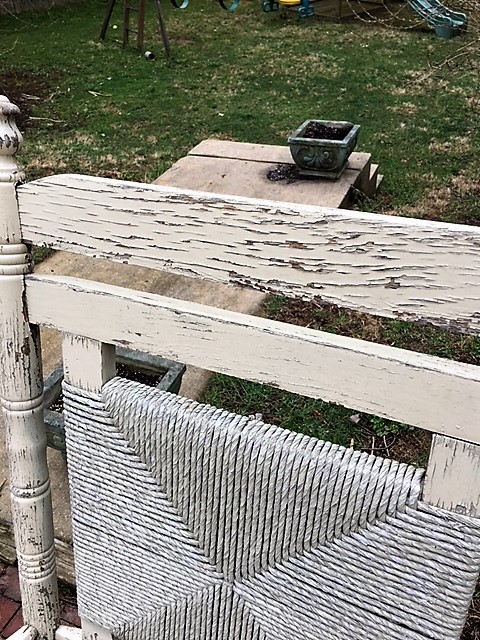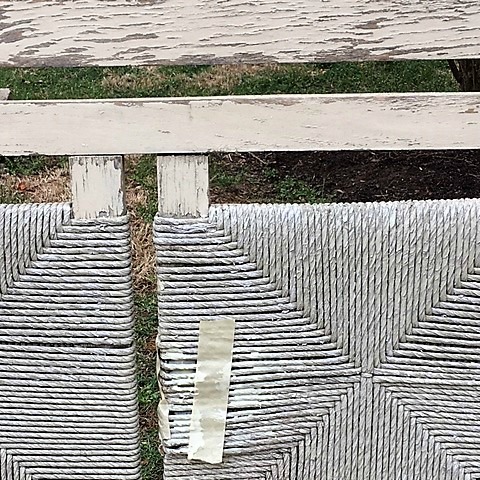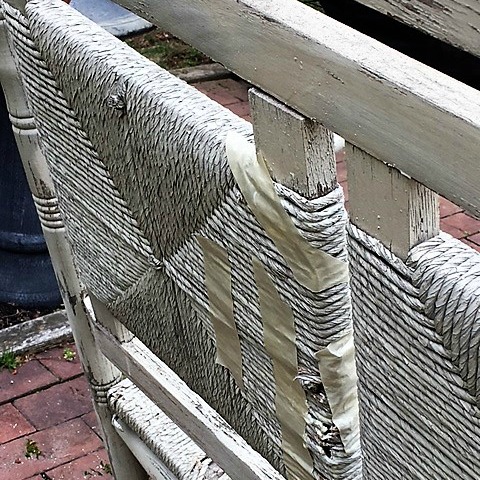 I used sandpaper to sand back all of the chipping paint and glue to fix the broken pieces of the seat.  I then broke out Victorian Yellow Curb Appeal paint by DecoArt.  It's a new product that is meant for the outdoors.  I thought the yellow would give it a fun, new vibe.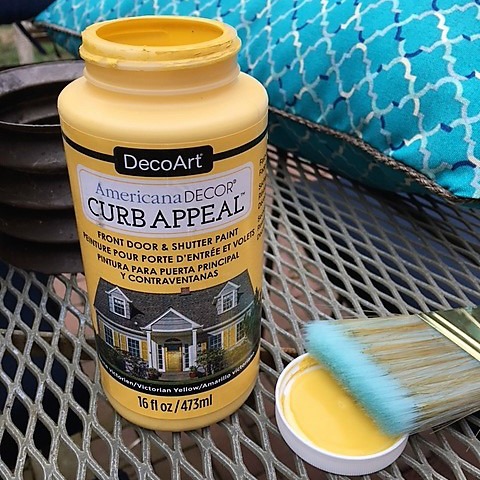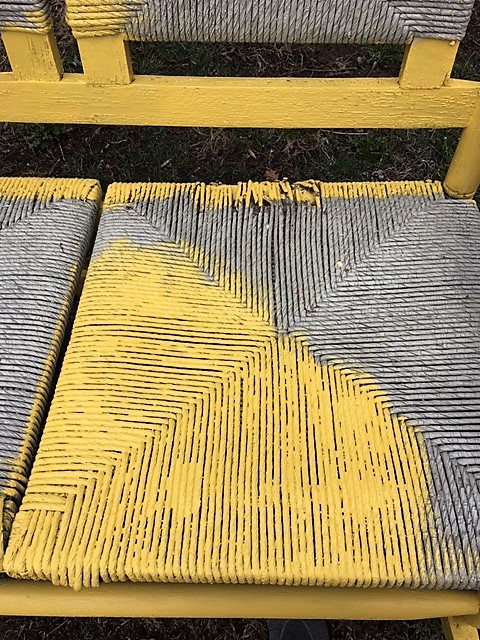 Here it is now!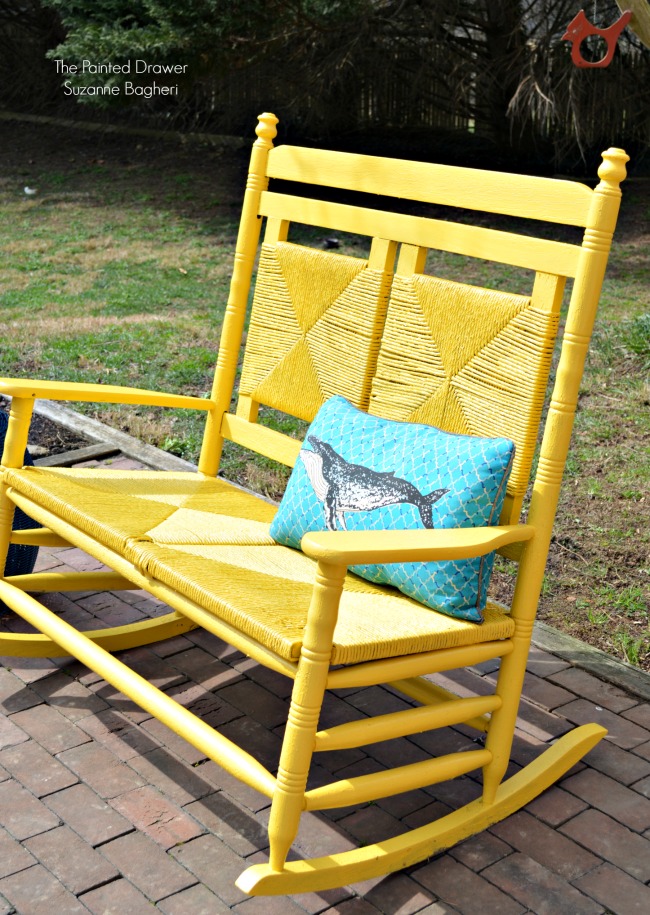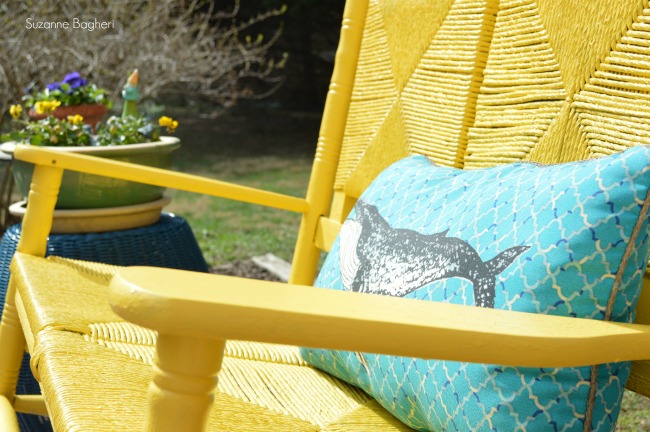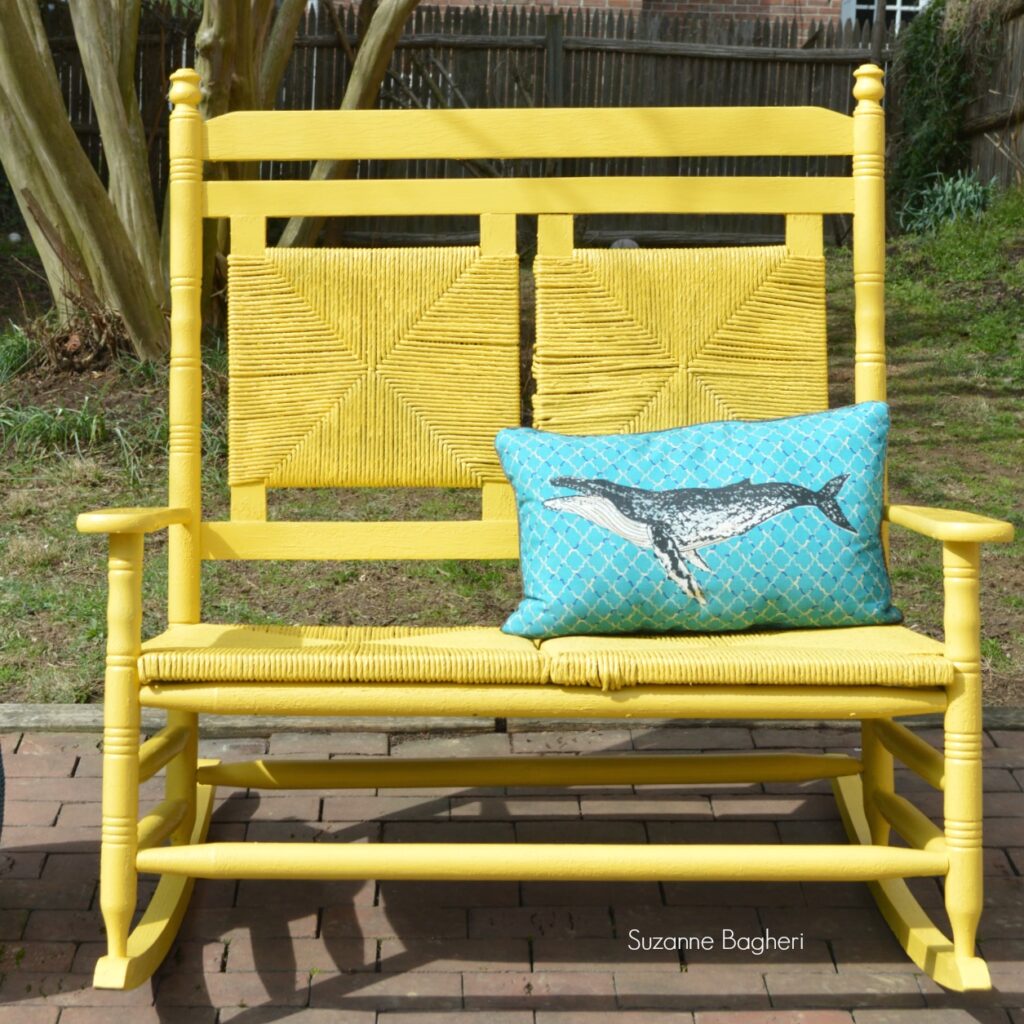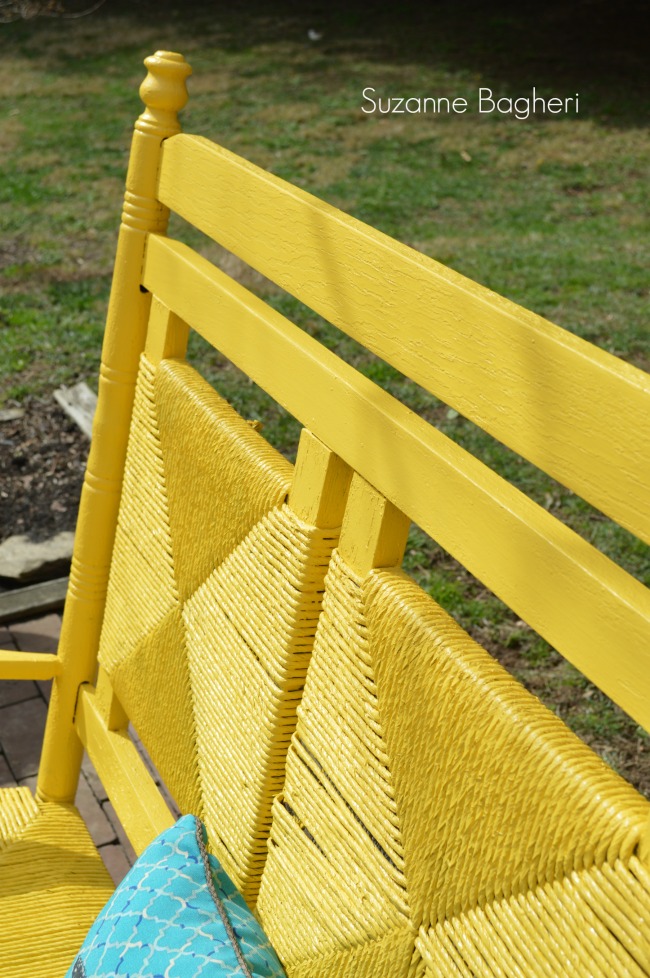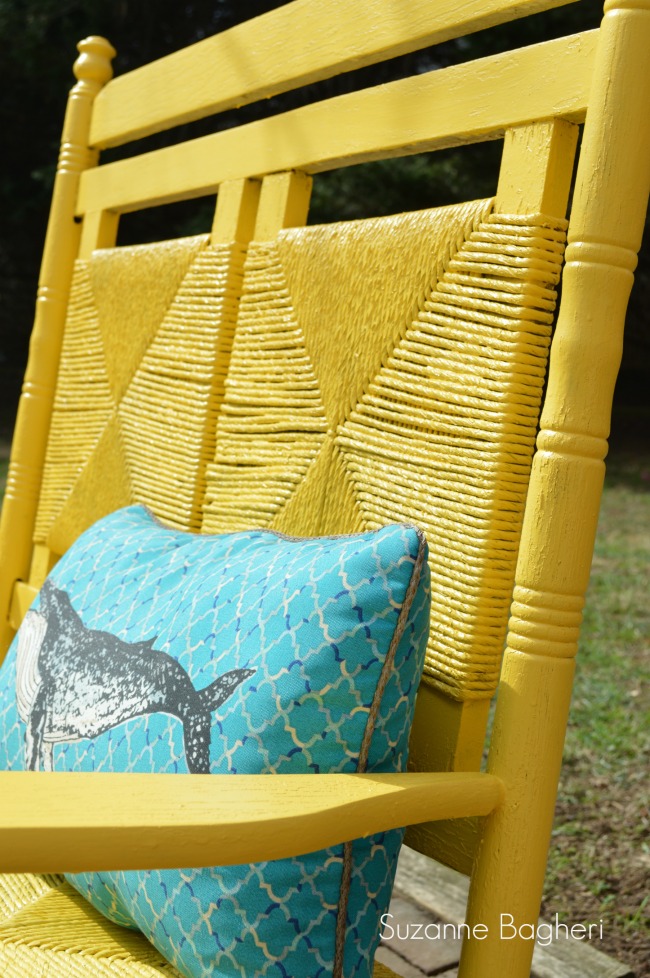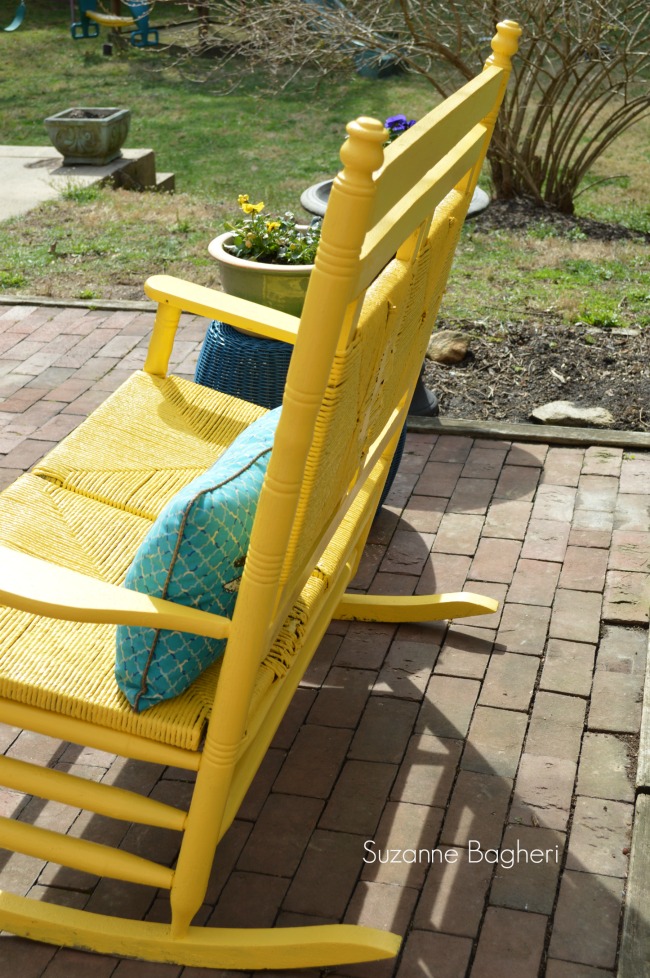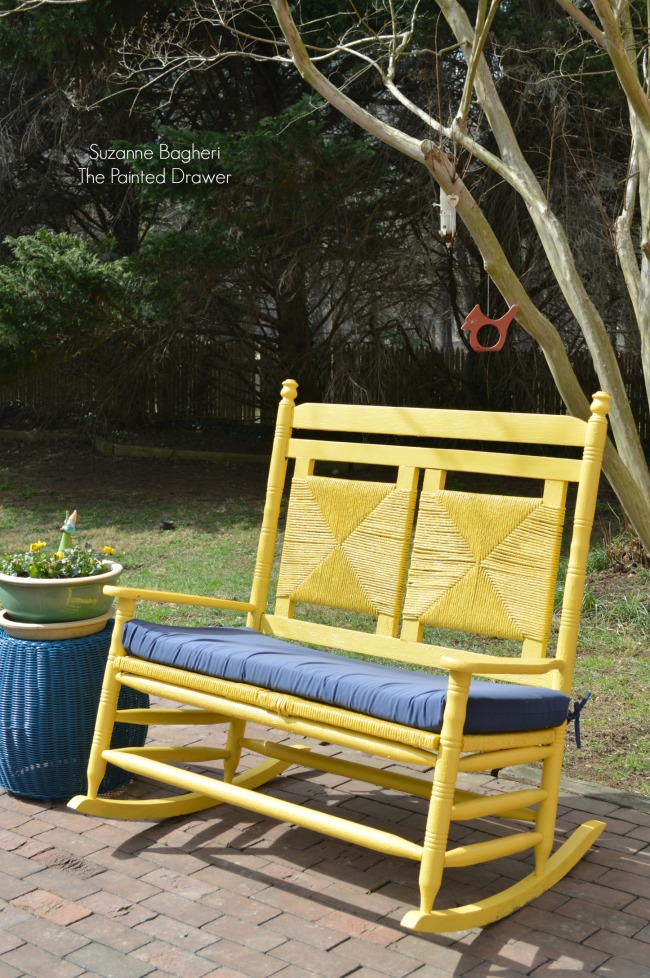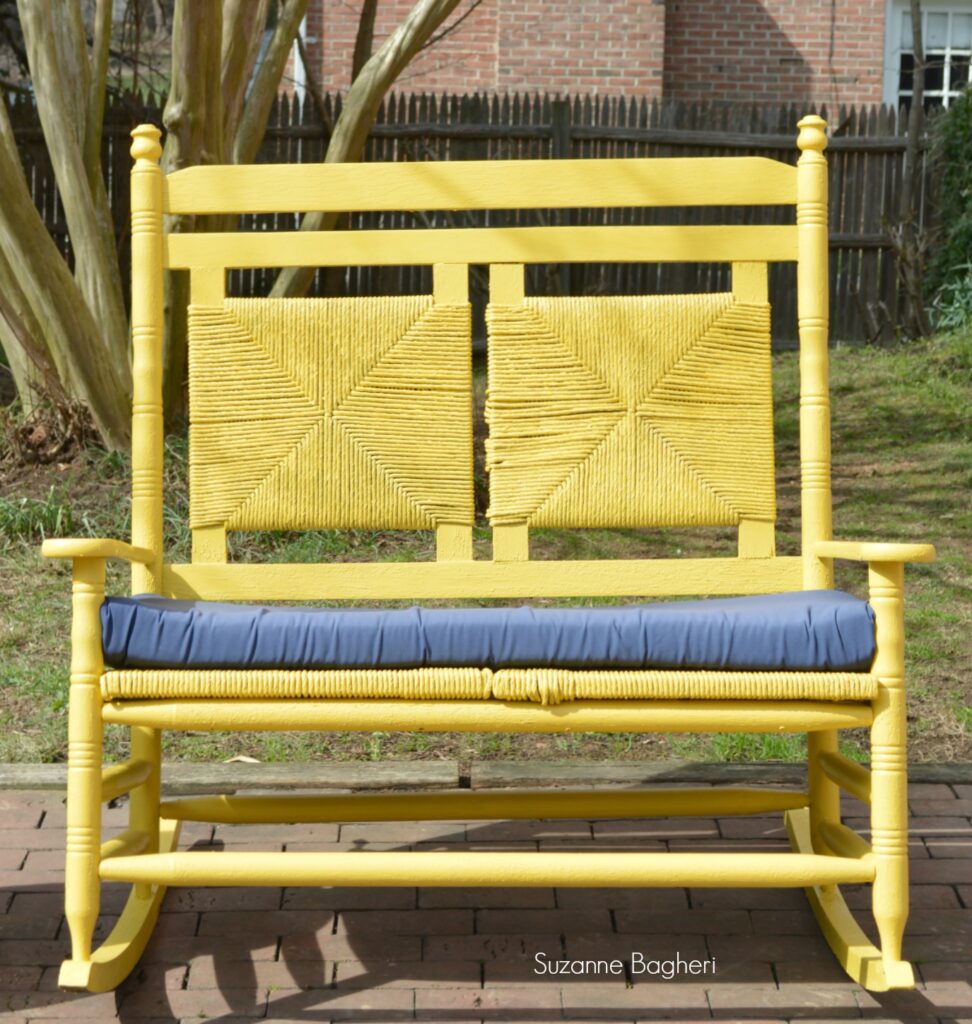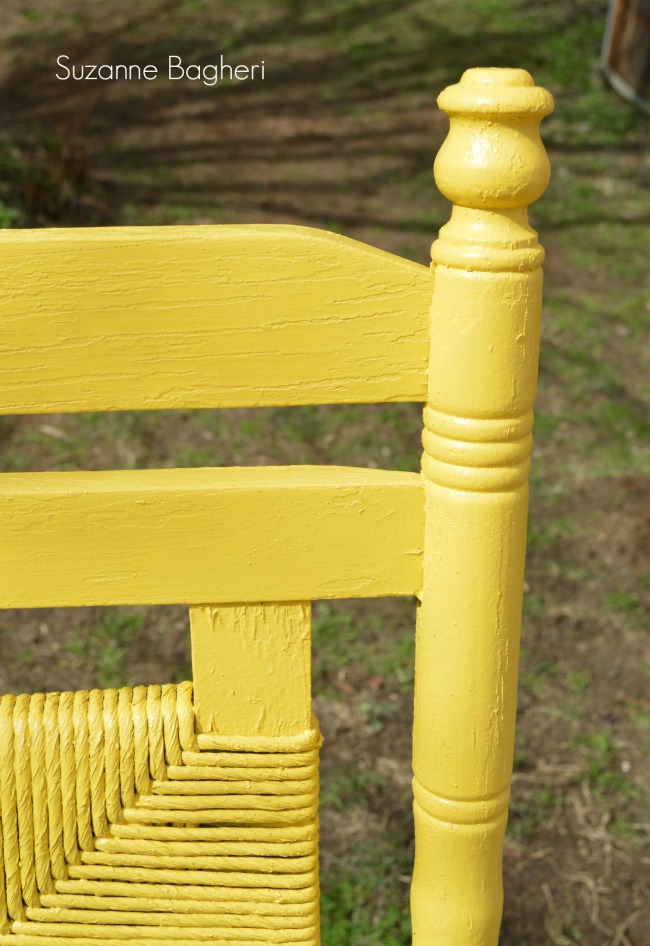 The change is absolutely amazing!  I'm heading to Home Depot later today to find a cover for it. I'm thinking a large cover meant for a grill may work?
I am now in full, update my outdoor space mode!  As soon as the weather warms up a bit, I plan on repainting my front steps and adding a few fun, newly painted flower pots.  I do love painting flower pots for a fresh look each season!
This post is from a few years back and I still love the look (CREATING VINTAGE FRENCH FLOWER POTS)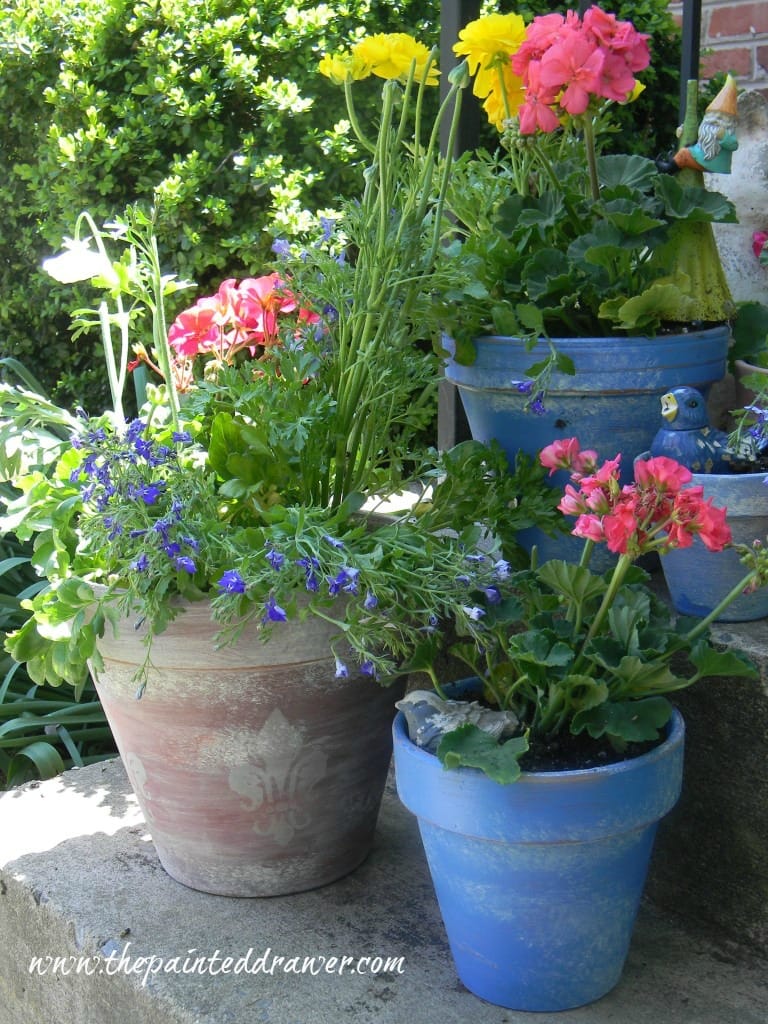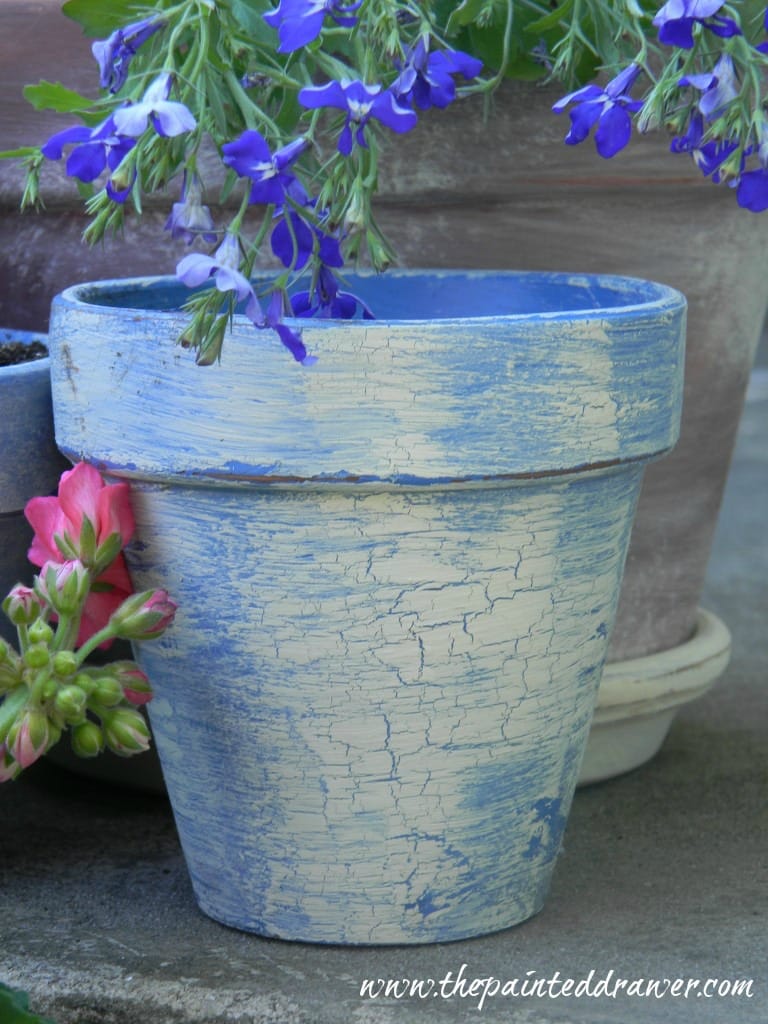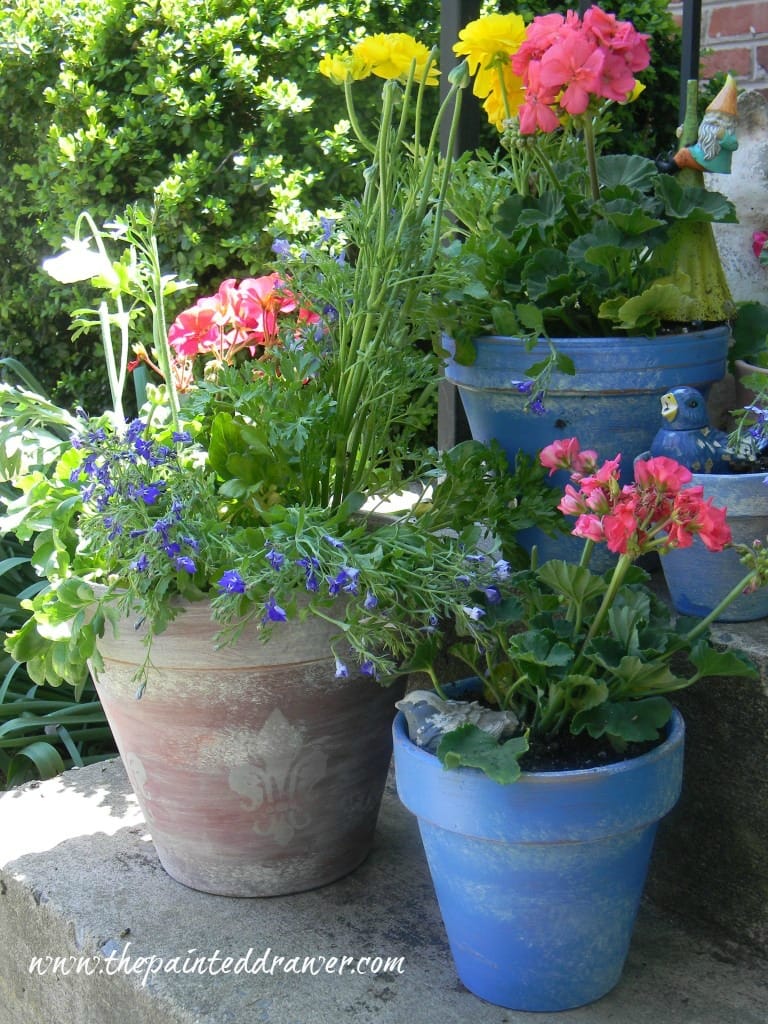 These are concrete planters that I worked on last year (TRANSFORMING OLD CONCRETE PLANTERS).