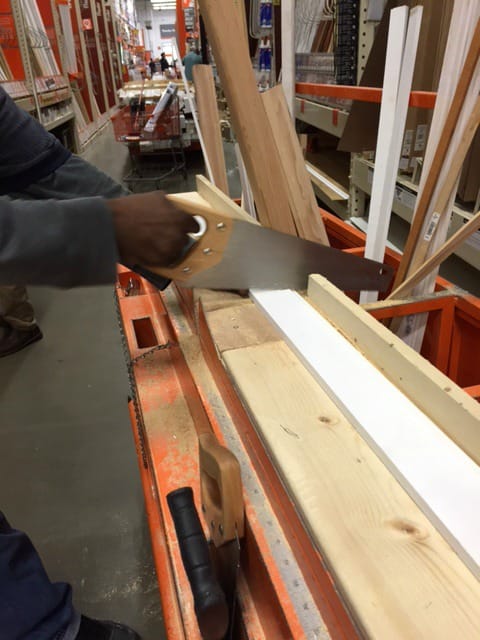 Well guys, it wasn't a ball of wax stuck onto my thrift store bookcase.  I had to use a heat gun to loosen it up and pop it off the bottom shelf.  It actually is pretty cool – a commemorative JFK coin with yet another mystery coin underneath.  What one finds at the thrift store!  I also measured and had the trim cut.  It's all below in this short video clip.
In order to cut the trim at home to go around the corners of the bookcases, I used a miter saw.  Mine is a cheap hand saw version but I plan on investing in a real miter saw in the near future. It would have been fantastic if I had owned one now in order to get this job done faster.  Before I tackle my board and batten project, I'll make the investment!
I really want to get this project finished over the weekend and get my house back together again!  I shall also share the awesome rug you all caught a glimpse of here in my thrift store haul!  Yes, it will go in the hallway!