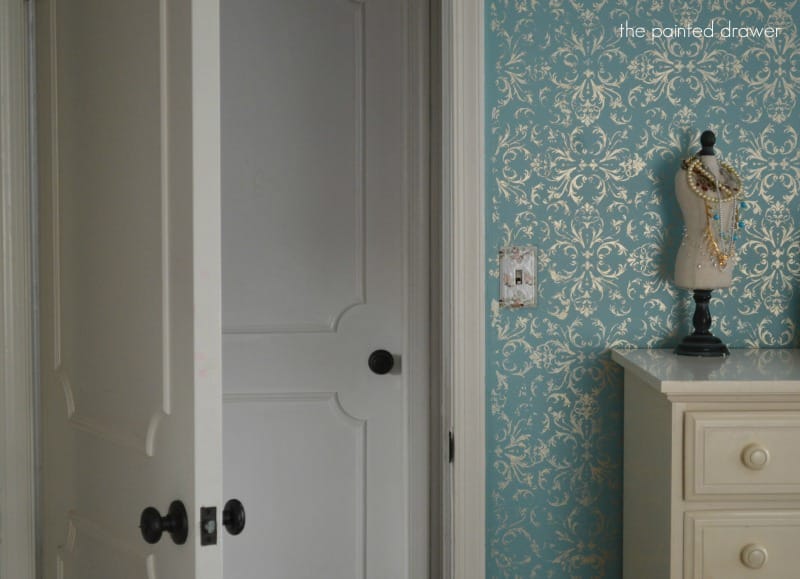 All of my homes have been older in years but not quite old enough to have those lovely, paneled doors that you find in truly older houses.  Instead, we have always had the flat, standard doors without character.  In my last home we had them all replaced, which was quite costly. However, this home is old enough to have solid core doors and it would have been a shame to rip those out. We thought of a great way to take those plain doors and give them the vintage, paneled look.
For this project, you will need a table to lay your door on, hammer to take the door off its hinges, tape measure, miter saw, molding, glue and paint.
Here is a before pic of one of our doors.
With the addition of molding, they went from boring into doors with character!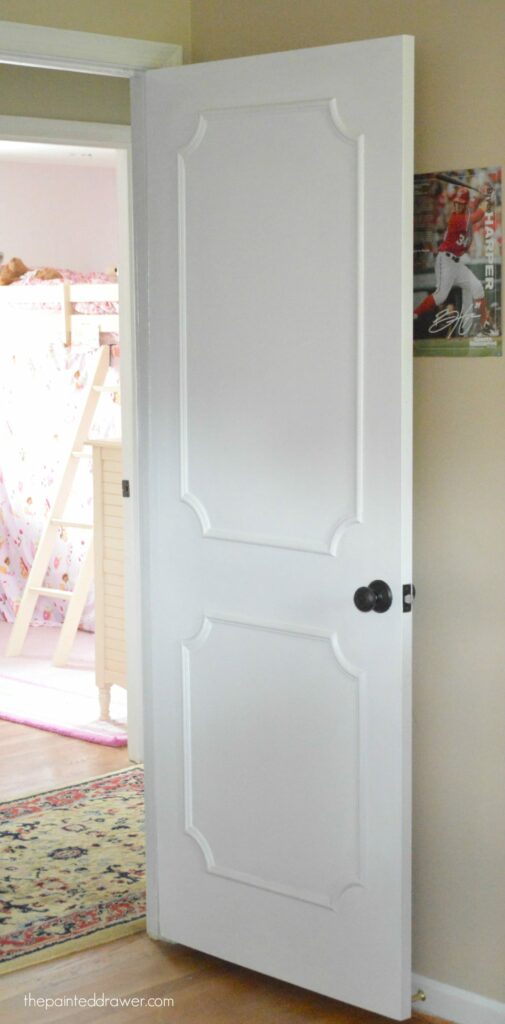 You can create this paneled look in a cost efficient way with glue and molding that you can find in any home improvement store.  If you want to use non-standard molding for different shapes or designs, there are online sites that specialize in decorative molding, such as architecturaldepot.com.
Our handyman was an older gentleman who happened to have a lot of molding in his garage stash.  He took each door off its hinges, measured and used a miter saw to cut the molding to size.  He then adhered each piece with a strong carpenter's glue.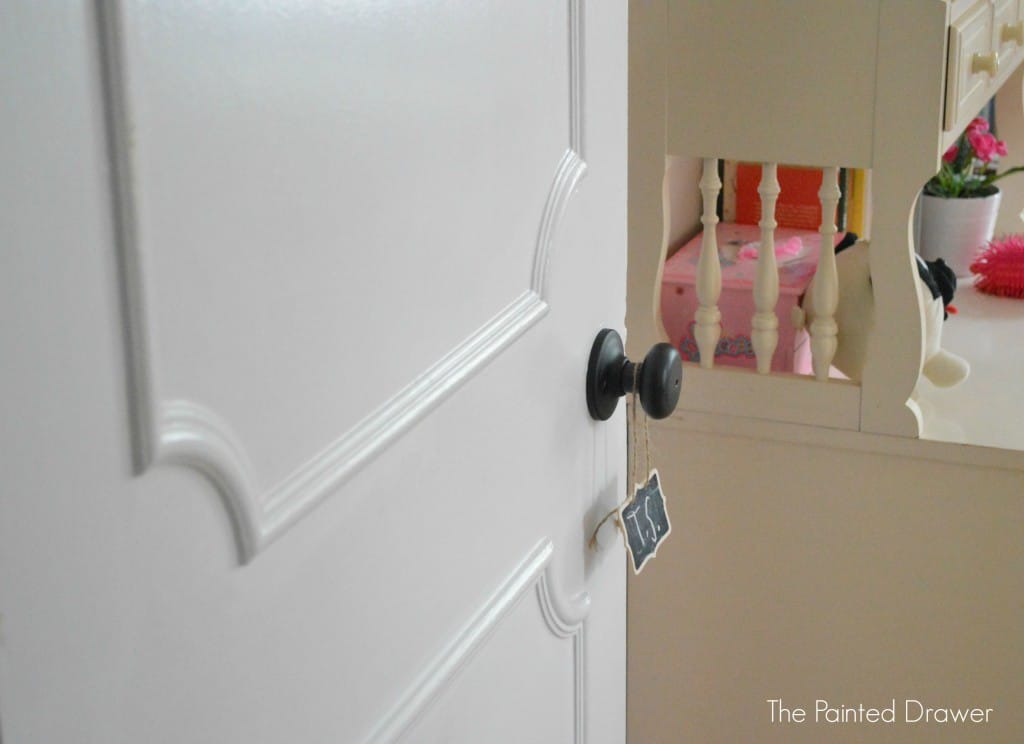 If you or your spouse are handy, then you can easily tackle this project.  Just measure your doors, mark out your design and use a miter saw to cut the molding to size.  Then apply and paint.  It was not a difficult process but it was time consuming.  The curved corners made it a little more complicated.  If you want an easier version, I suggest creating straight rectangles.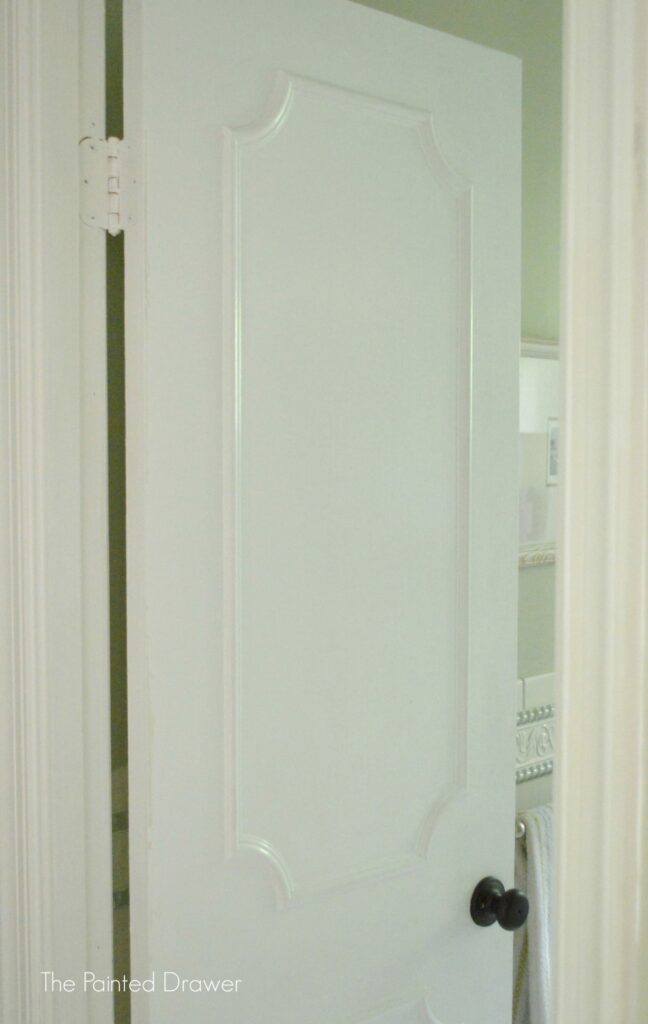 Painting all of the trim and doors a bright white immediately brightened and transformed our space.  On the doors, I used a strong primer to seal the original peeling oil based paint and then applied the top coat in Benjamin Moore semi-gloss in Cloud White.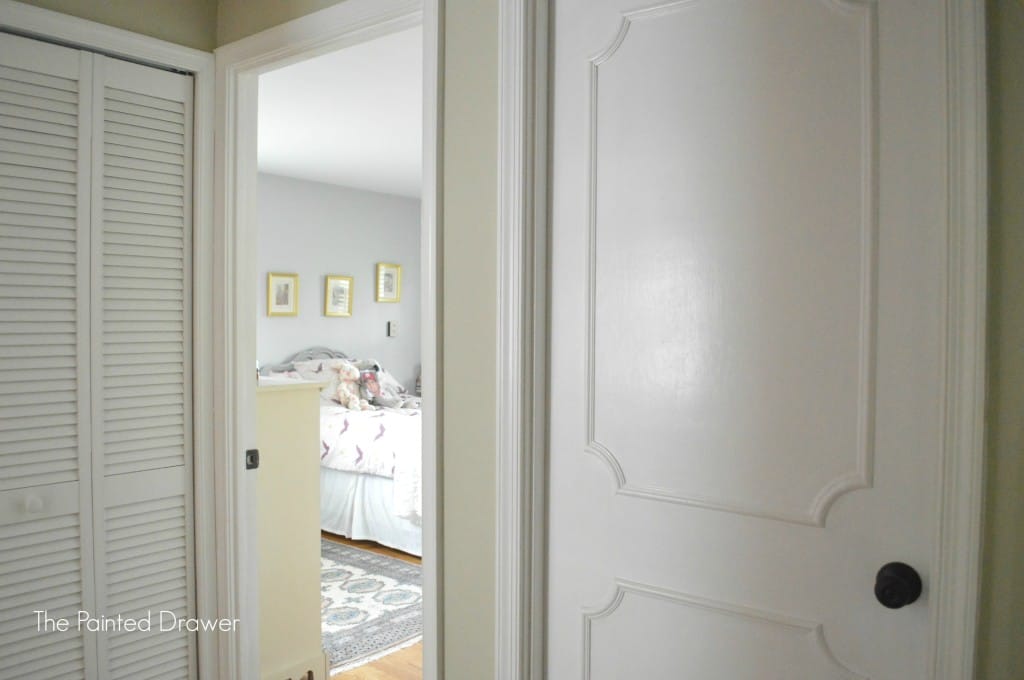 Another way I updated the look was to remove the older, gold door handles and replace them with rubbed bronze hardware from Home Depot.  We changed out the light fixtures in the hallway upstairs to match.  Both were an easy and inexpensive fix.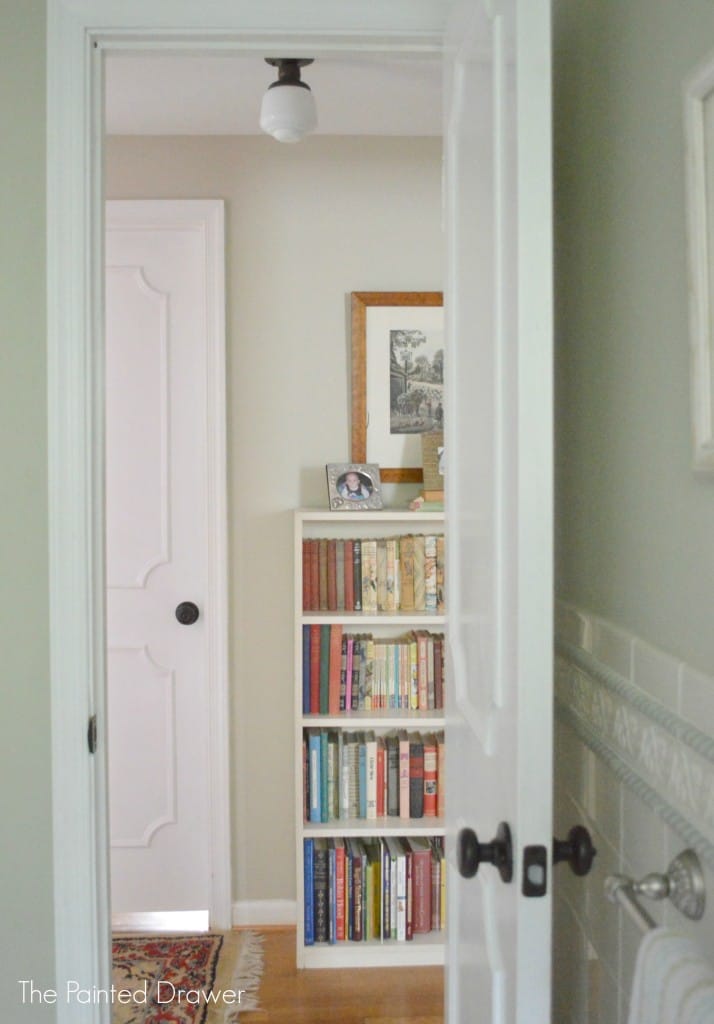 Of course, the second I was done painting, my kids decided to "decorate"…sigh!