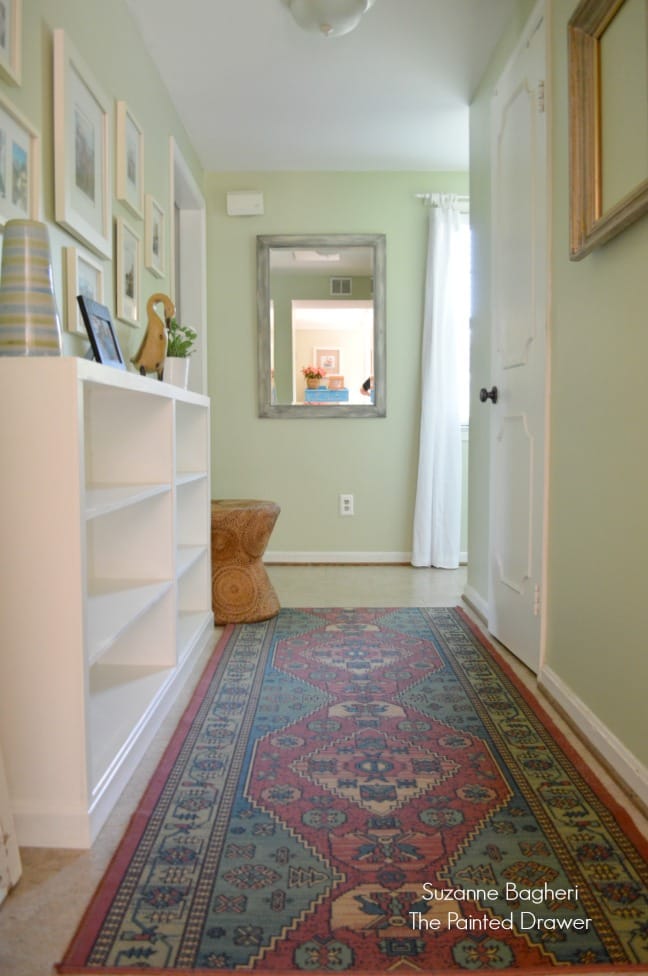 I'm done!  With elbow grease and a vision, thrift store bookcases have been transformed into built-ins for my Hallway Makeover Series.  Whew – that was quite the learning curve!  It looks amazing and I am now ready to tackle even more projects that I originally thought may be out of my skill range.  Board and Batten just may be in my foyer's future!
Breaking down the cost
Thrift Store Finds (I received 20 percent off the listed cost below as it was discount day) total:
$12.99 x 2 bookcases
$14.99 rug
$6.99 small rope table/stool
= $38.37
Home Depot total:
$14.00 quart of paint
$32.00 gallon of paint
$36.00 trim
$3.50 nails
= $85.50
Total: $123.87 – I did go over the $100 but hey, not by much 🙂
Here is the before.  I purchased the nasty bookcases from the thrift store and brought them home.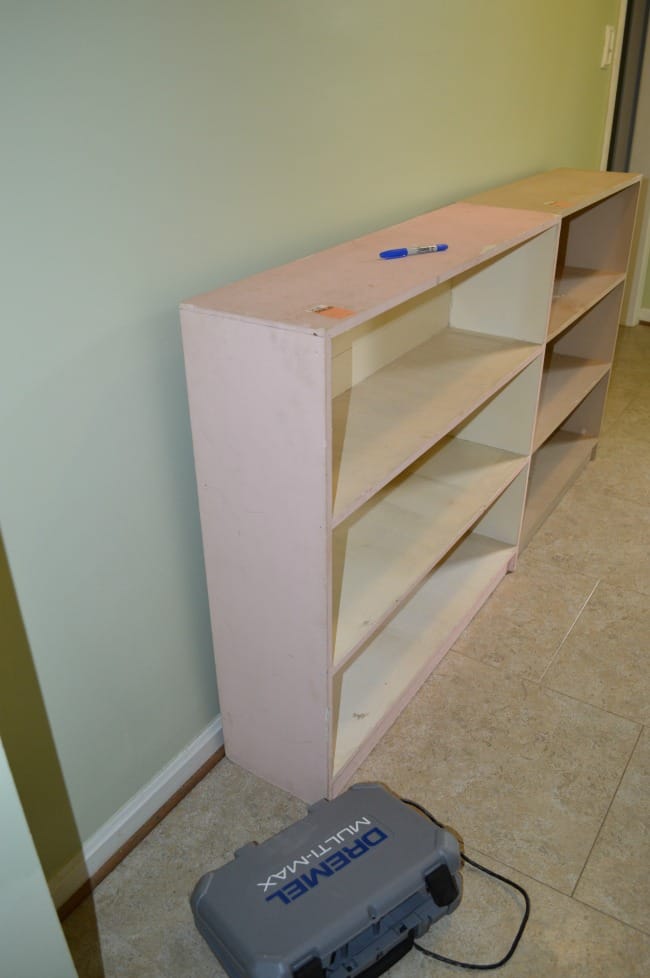 And here is the after!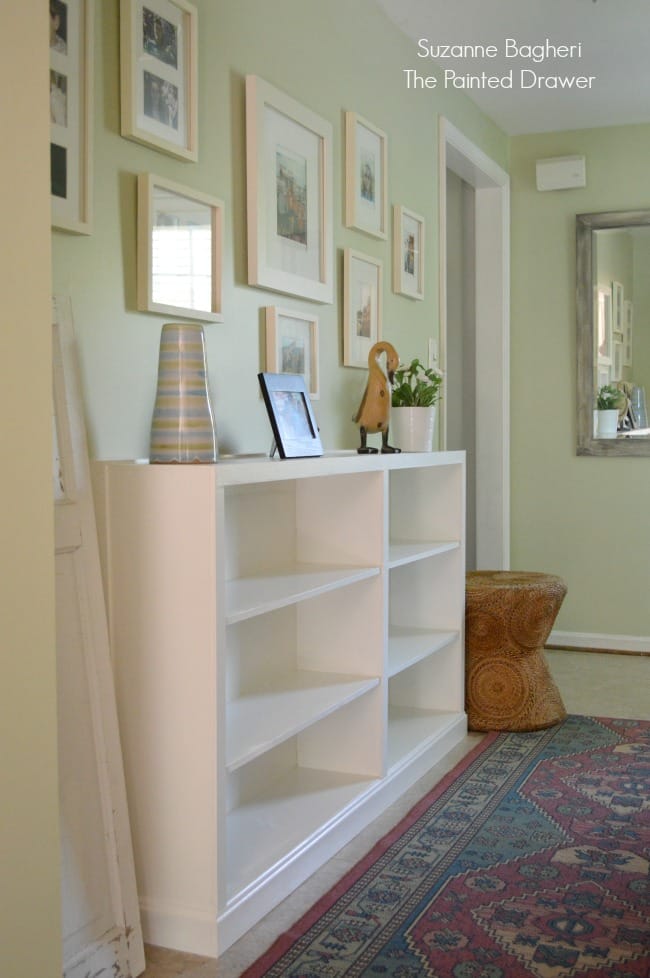 Before: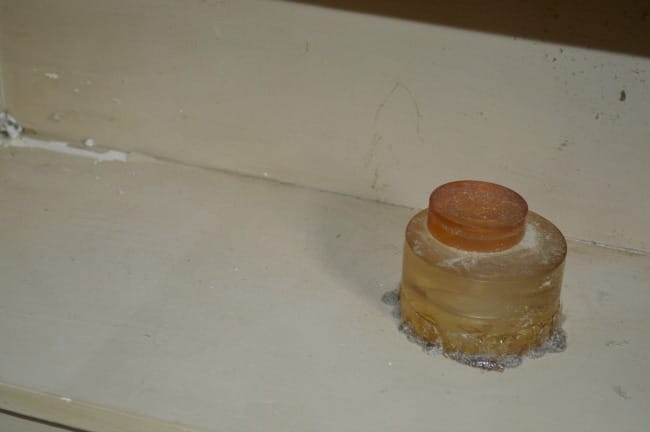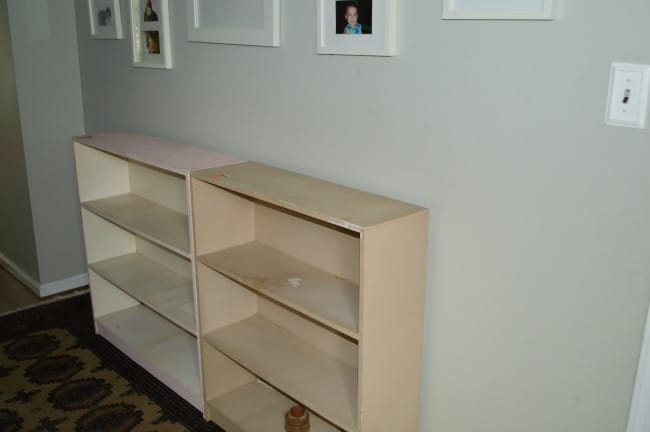 After: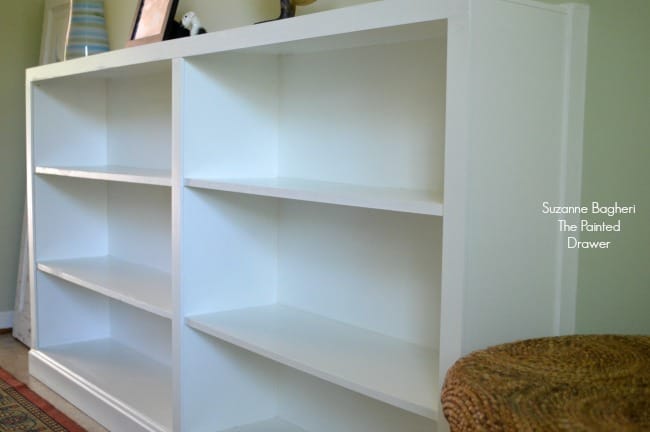 Aside from cleaning, sanding and painting the bookcases (and melting a plexiglass paperweight that was stuck onto one of them), this project required a lot of trim work.  I had help from my girls and we knocked it out using a miter box.  I'm proud of how it turned out!  Once the trim was applied, I caulked it all and applied another coat of paint.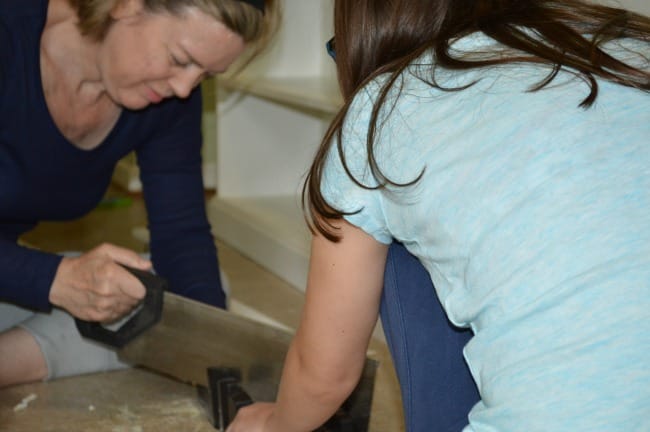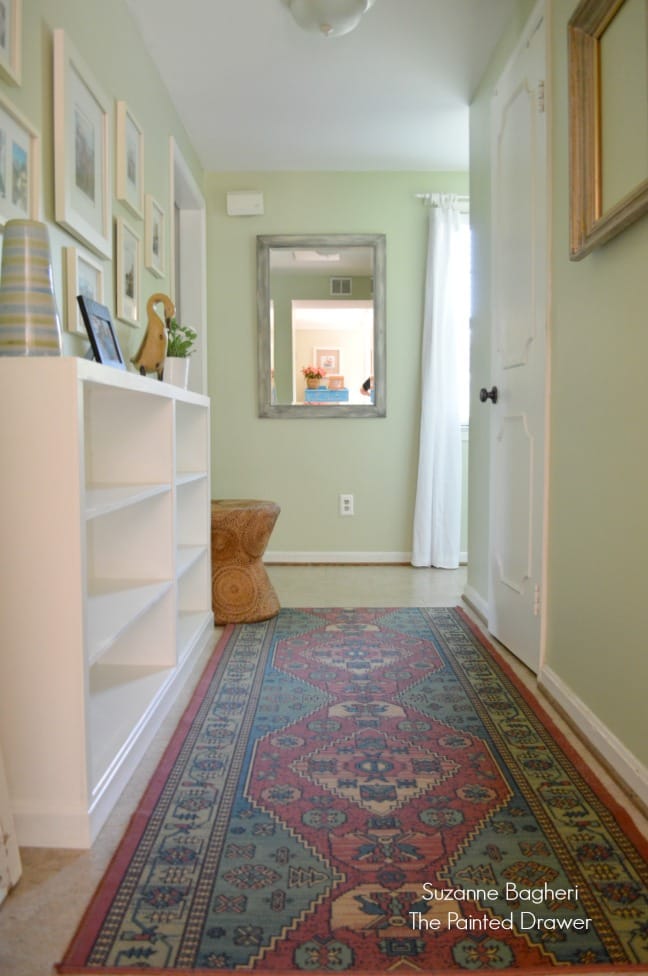 I painted the walls in Benjamin Moore Guilford Green (I had it color matched at my local Home Depot). The $14.99 rug added color and I added curtains that I had in my stash.  The little rope table is perfect to sit on when putting on shoes from the hall closet and I know it is originally Pottery Barn as my sister has one!
I also added a gallery wall. I already had the frames but switched out the pictures to more recent ones.  I had no idea that I could print my Instagram pics at Target – awesome!  I'm happy to have taken some of the baby pics out and moved on to some more current pictures of my family.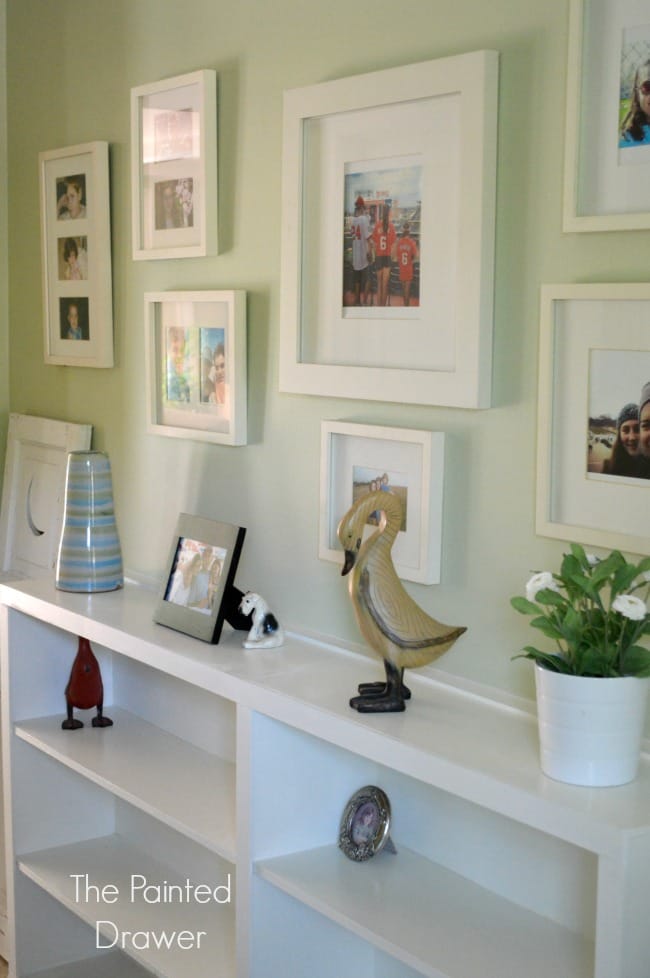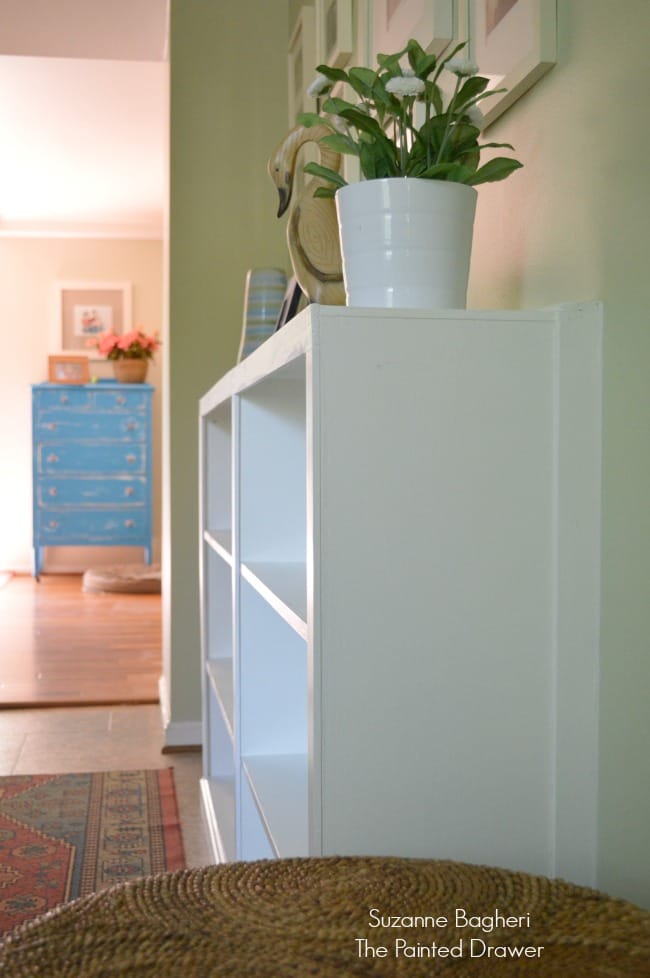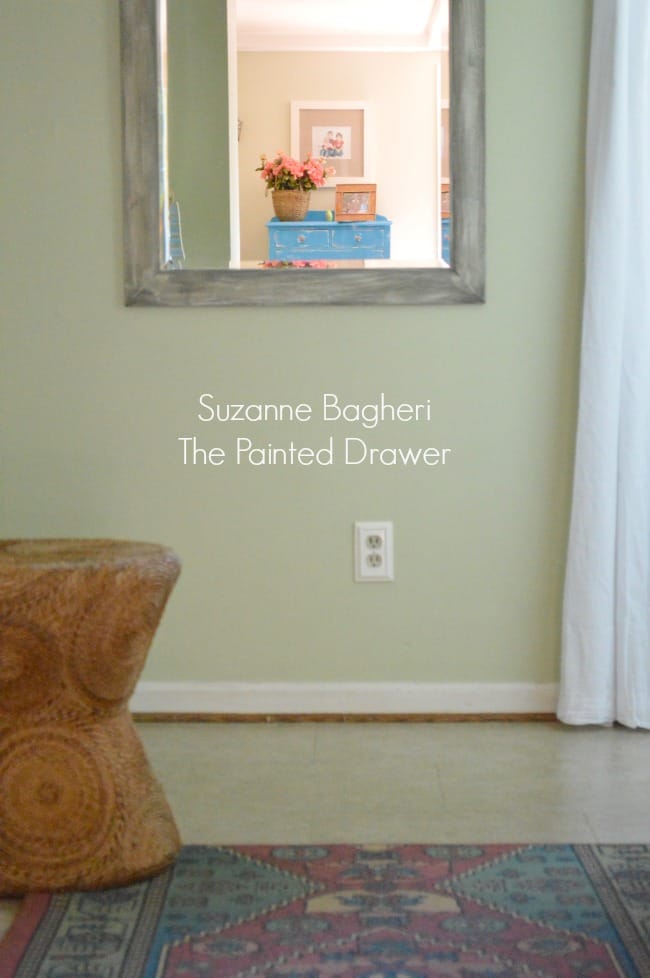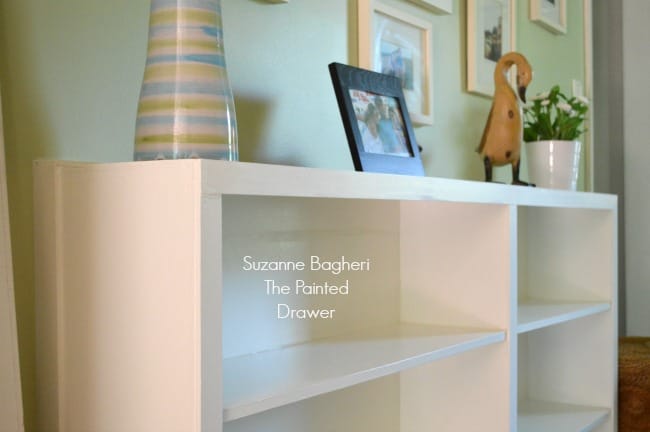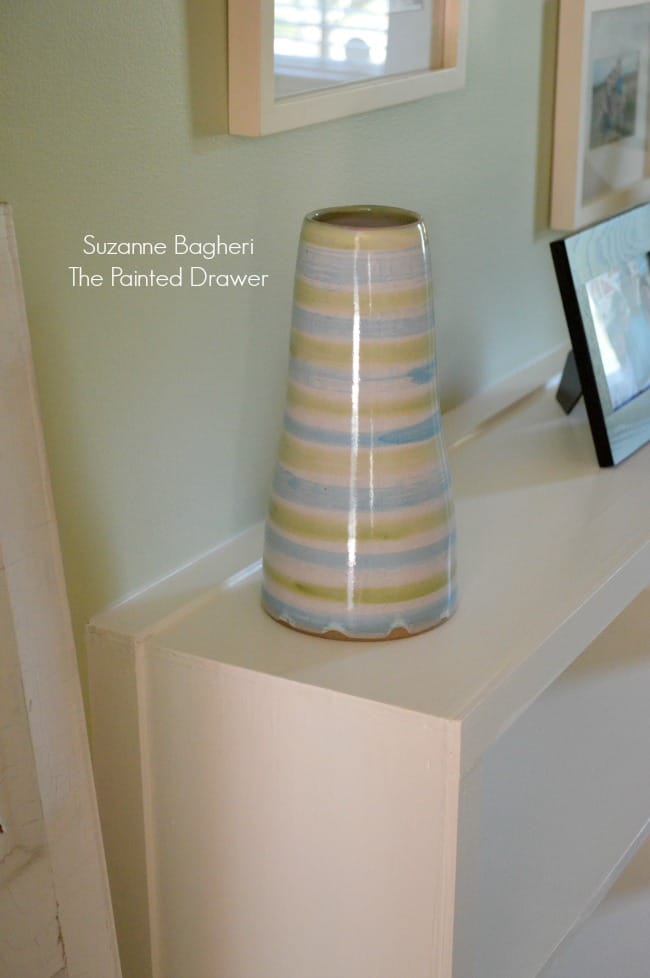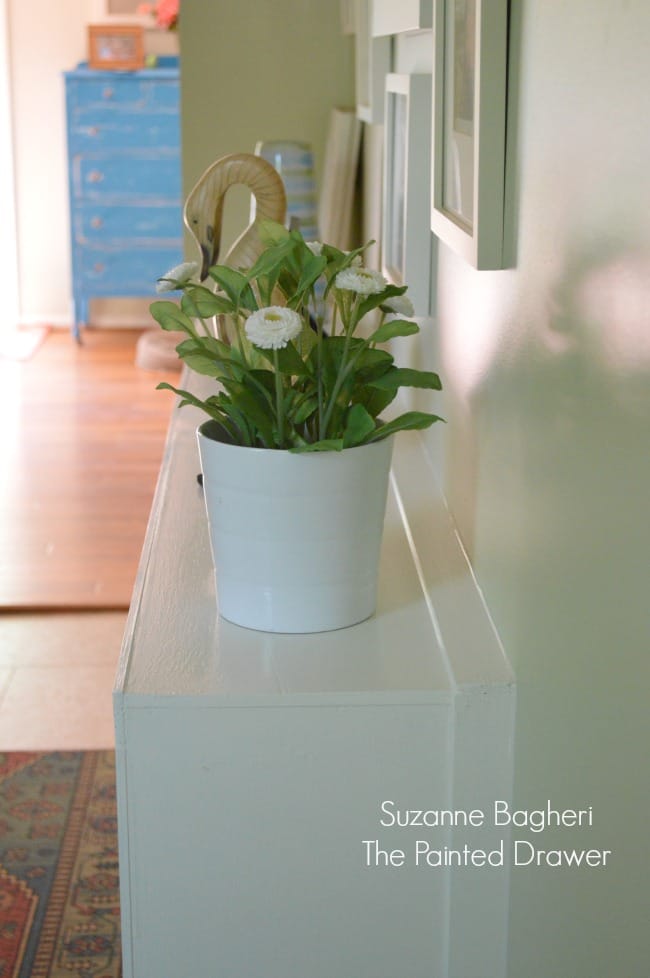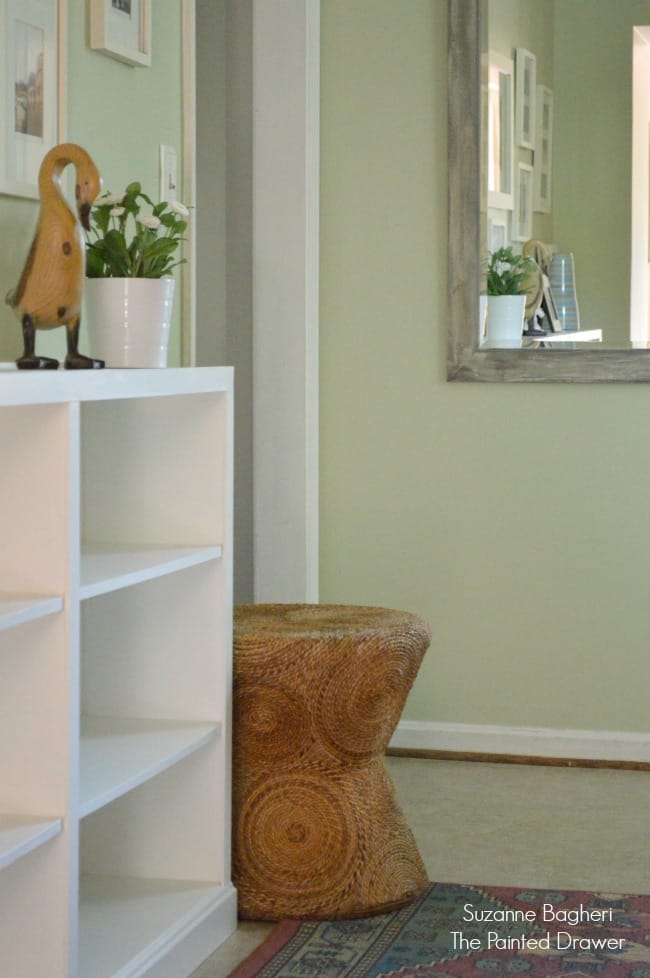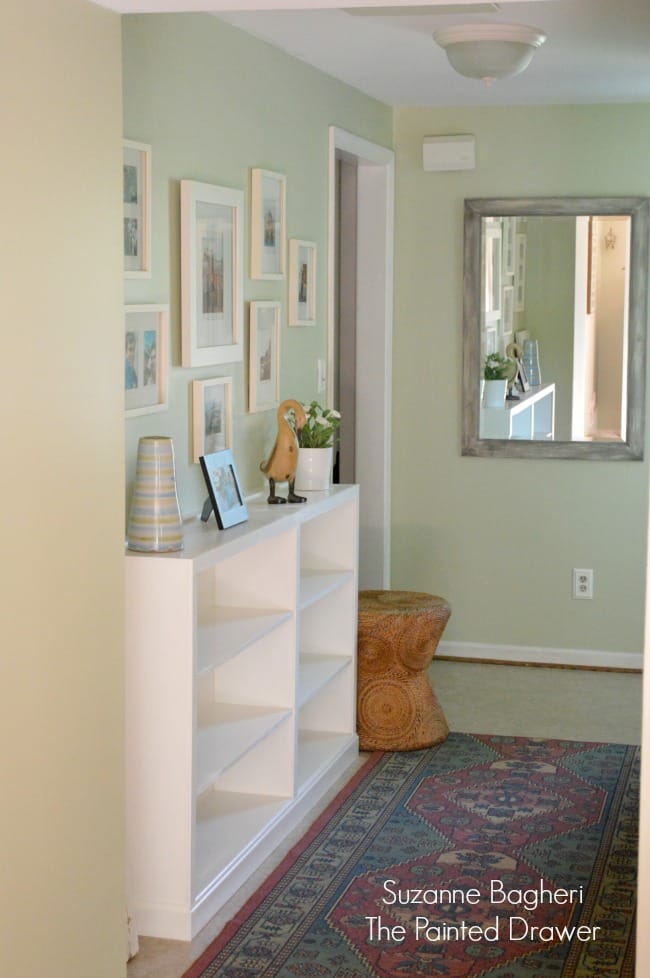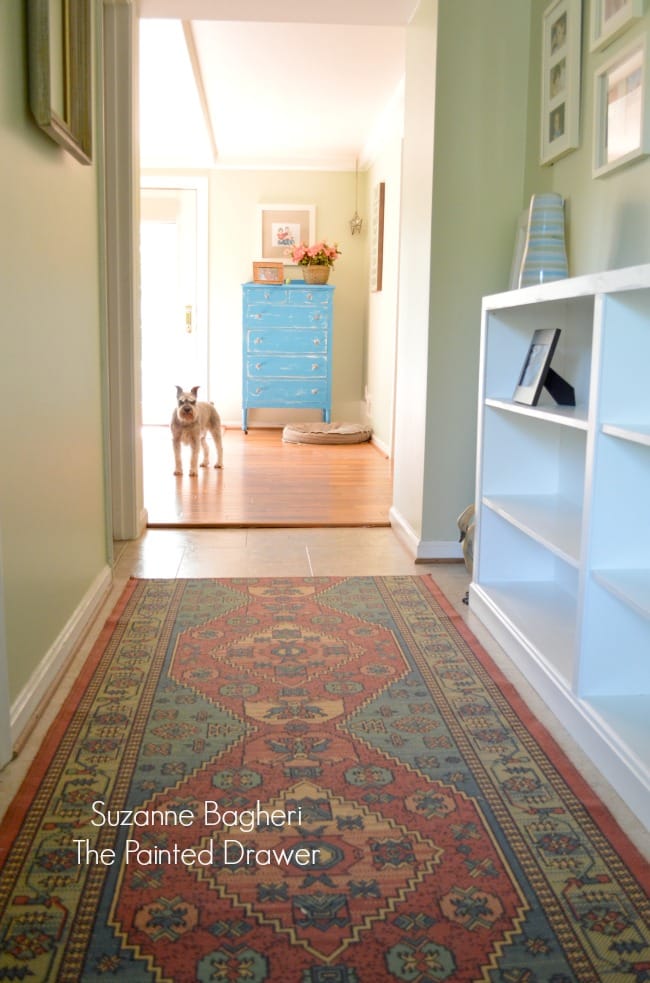 And the last of the series of video tutorials.  Enjoy!