The Best of 2017 Countdown Continues!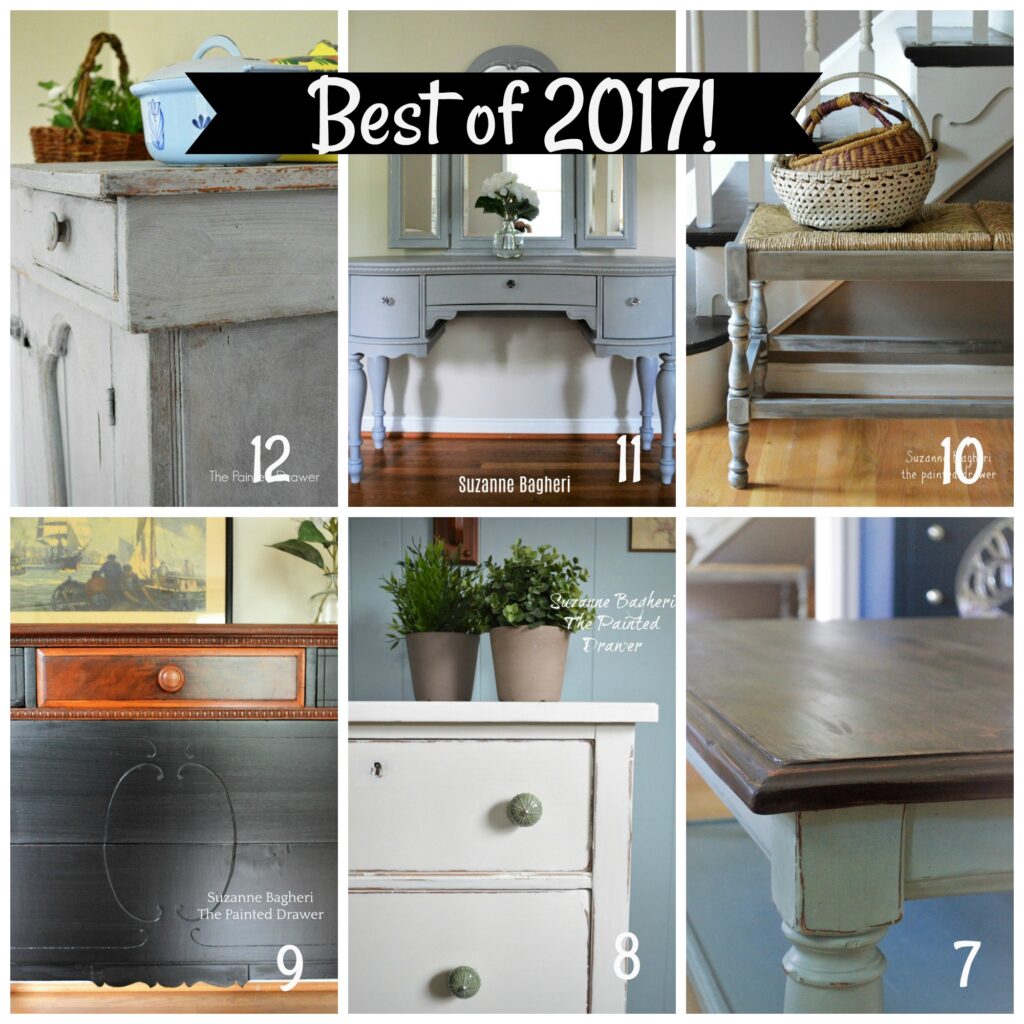 Here's a recap..
On to today's picks for Best of 2017 Transformations!
This sweet child's vintage rolltop desk was such a little gem.  My neighbor wanted me to give it a new life and planned on taking it out of storage and using it in her newly renovated home.  We decided on the lovely Annie Sloan Coco.  It is a soft neutral and blends into most any decor.  A wash of Annie Sloan Old White softened the color even more.  The inside had a small drawer and I added a pop of Louis Blue as a finishing touch.  A sweet piece made sweeter!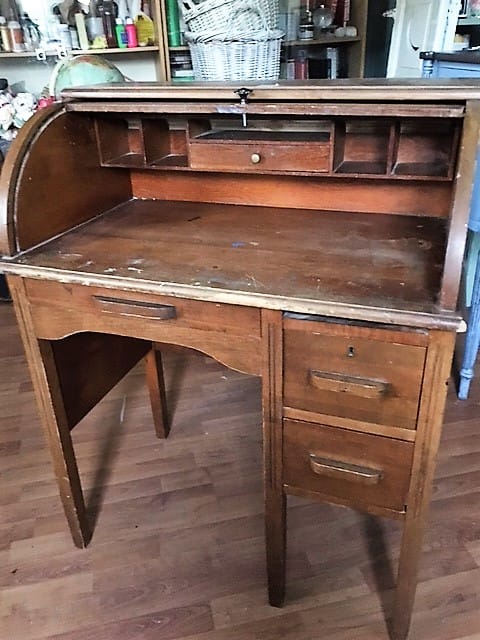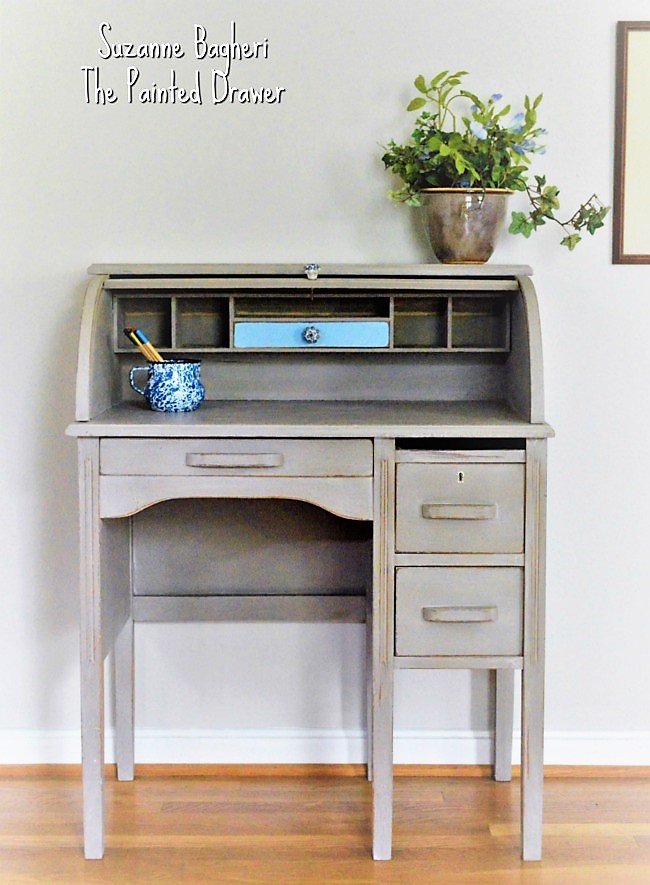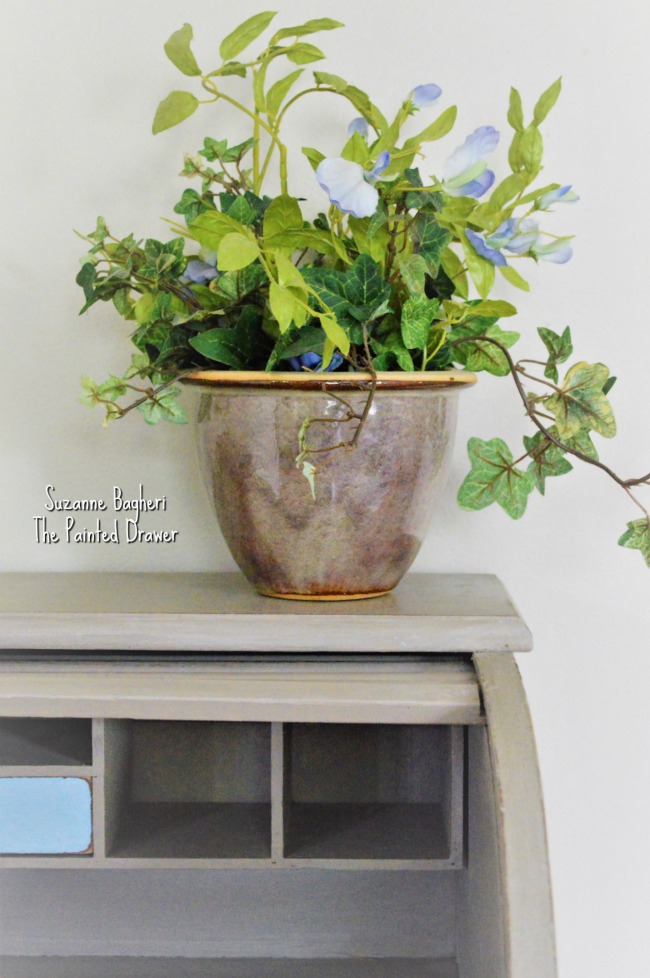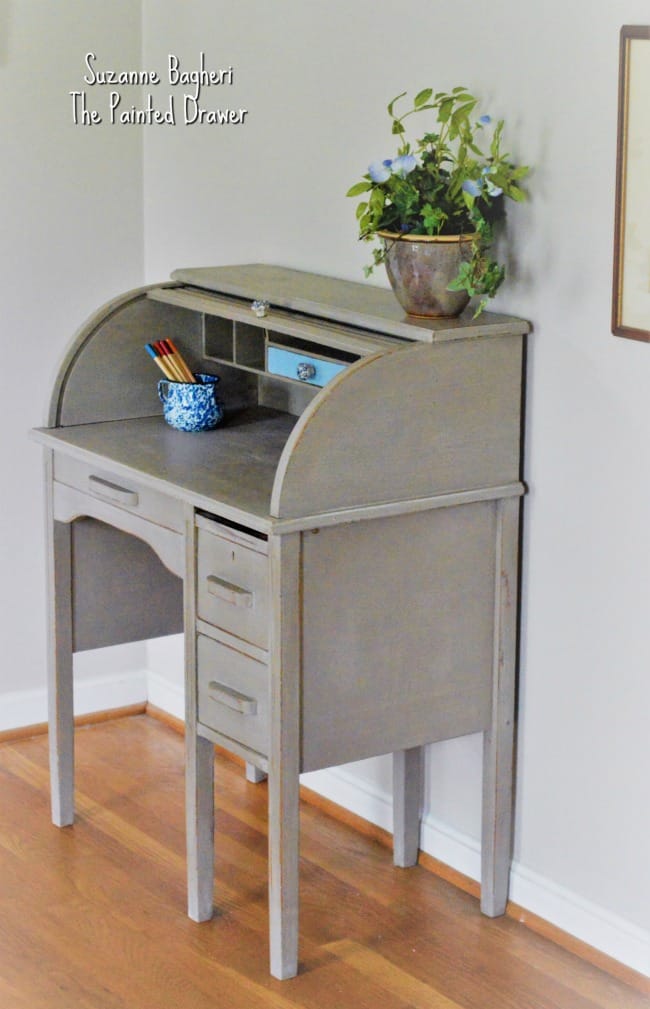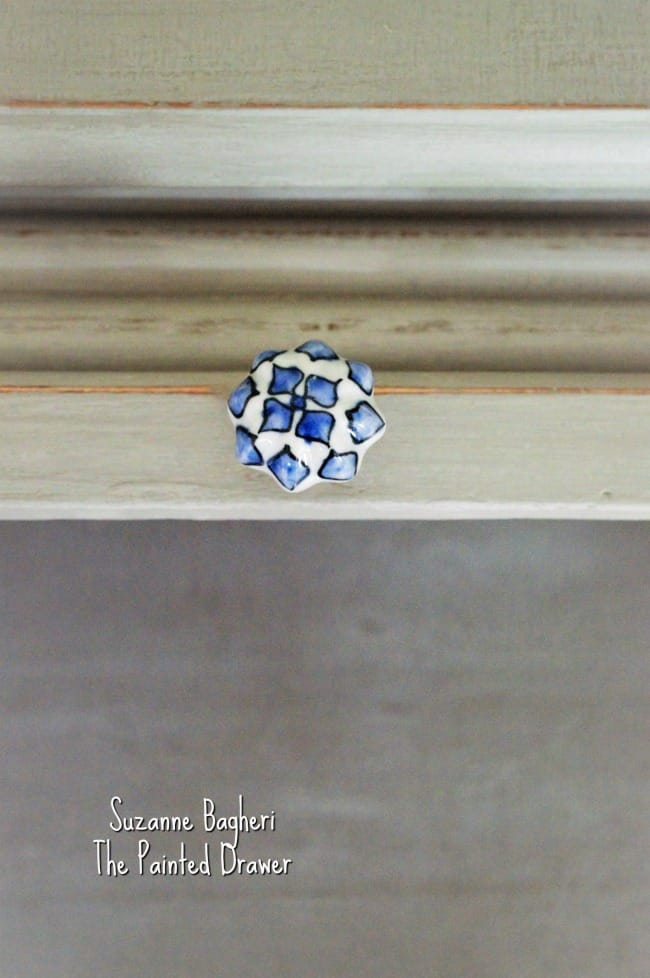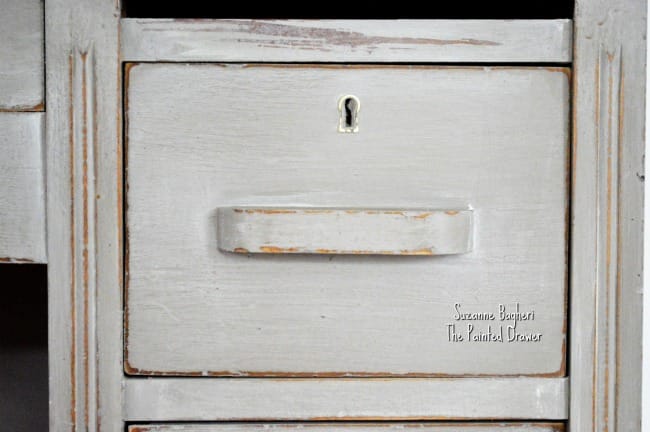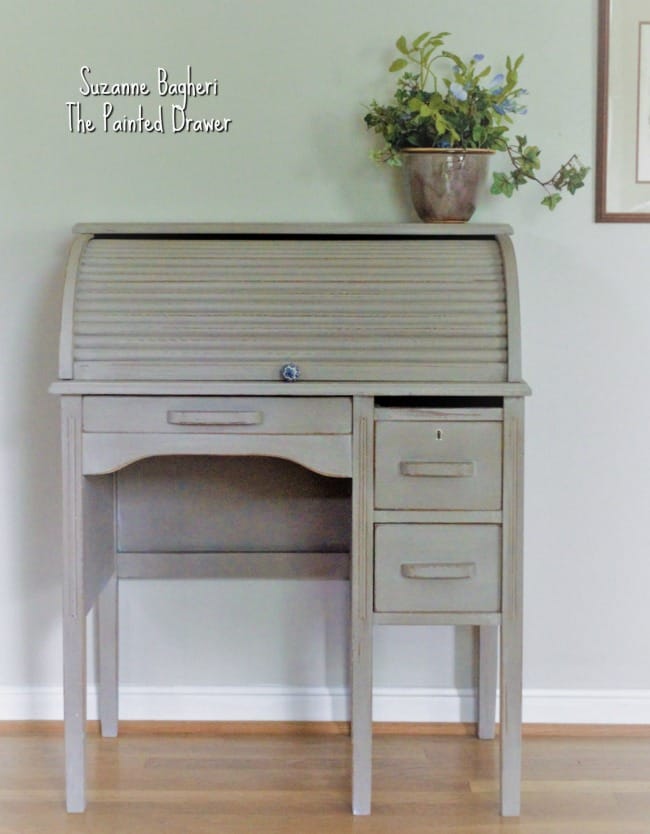 This end table is actually part of pair that I found in the thrift store. They were both in terrible condition.  I was amazed when after I sanded back the top, it revealed itself to be such a beauty!  Minwax Early American stain brought out its lovely grain.  Annie Sloan Old Ochre gave it a creamy white on the base and new glass pulls gave it a pop of glam.  I really love this little table and plan of finishing its pair first thing in the new year!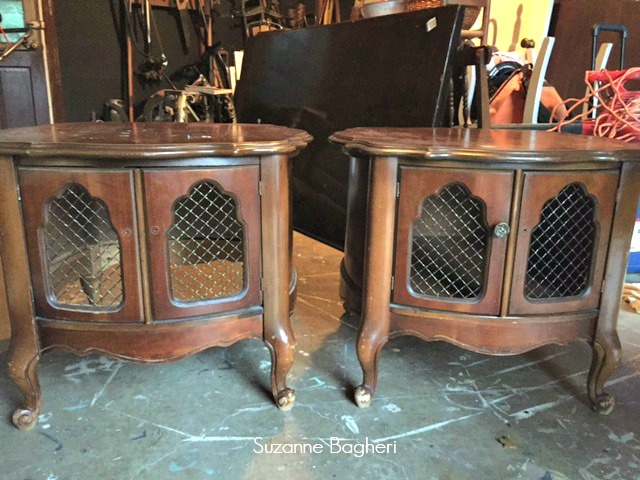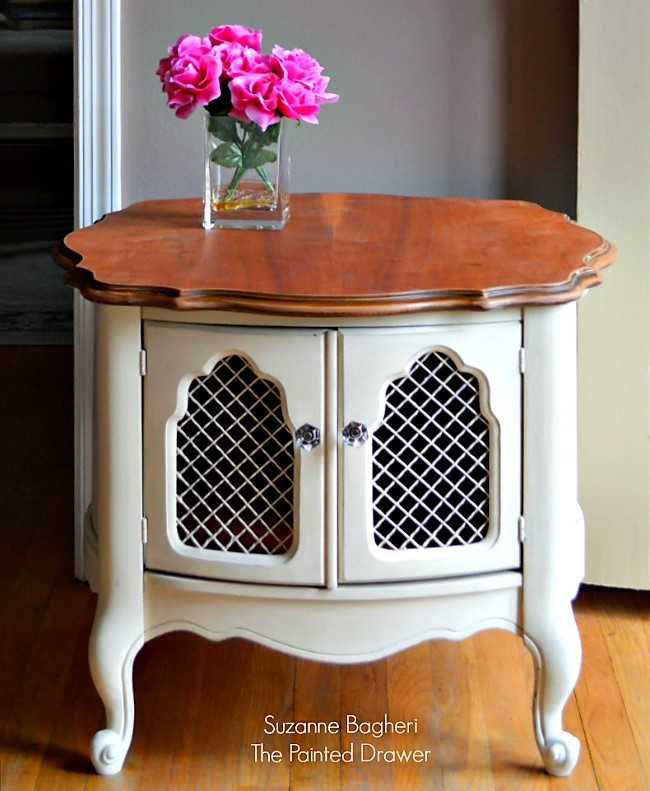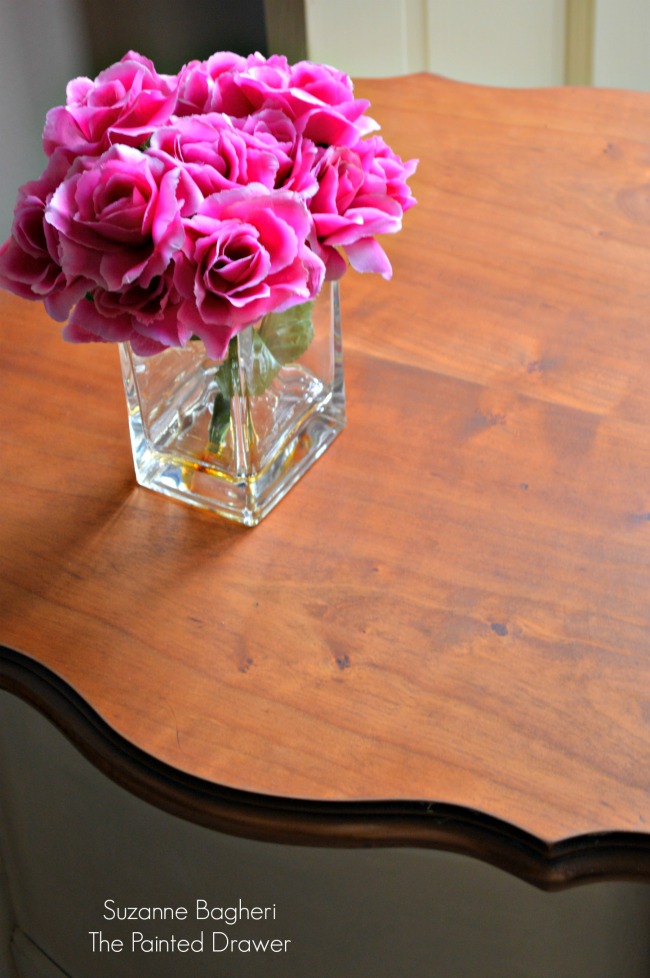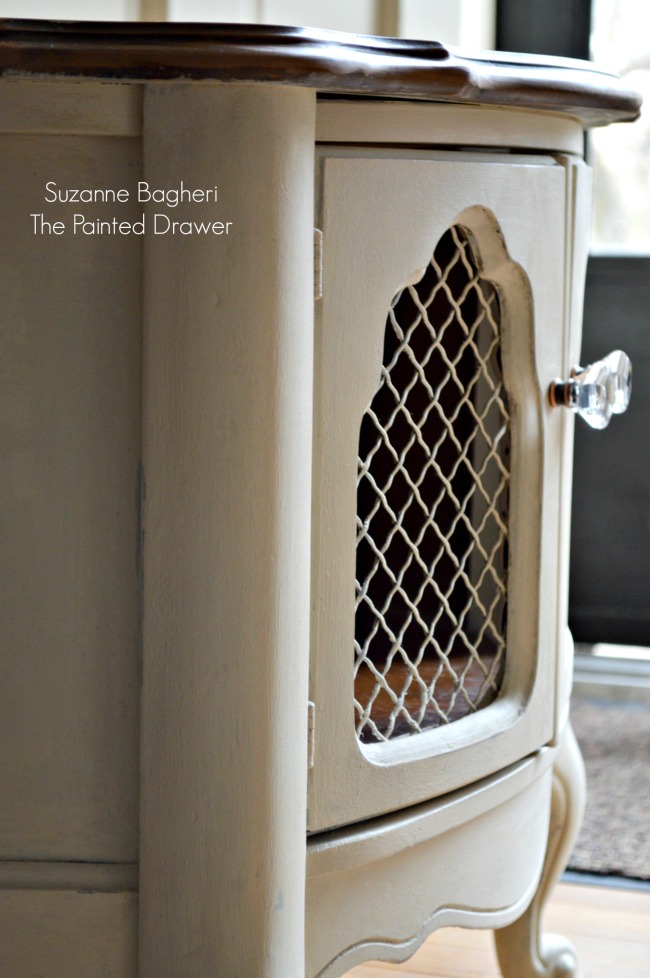 We are down to Numbers 4 and 3 tomorrow – getting there!