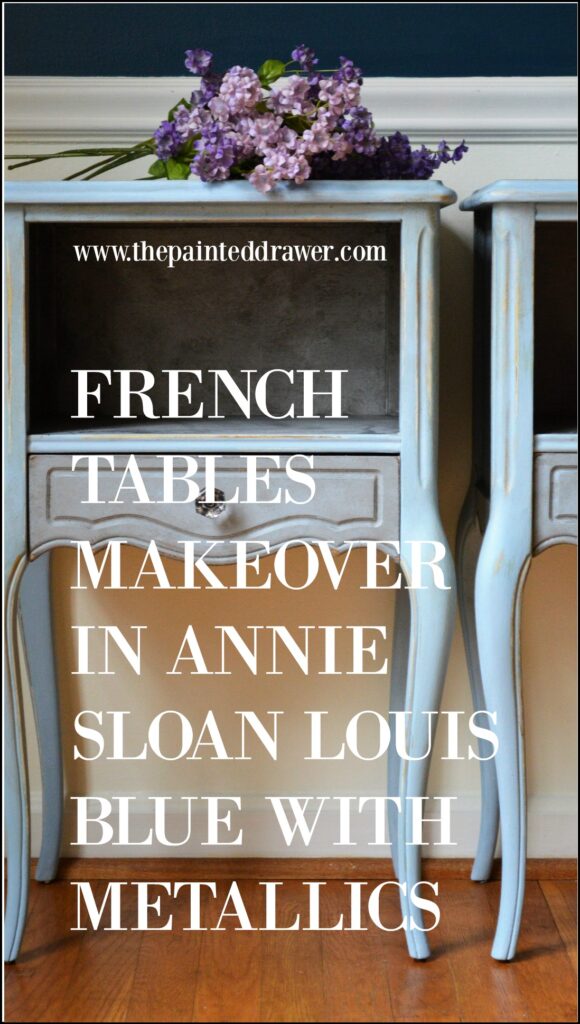 I have been trying to post for over a week but my site had issues that hopefully are now fixed and hopefully you will receive this post!
I decided to take a break the other day and ran into one of my favorite thrift stores. There I found these very pretty French end tables. They were sturdy and in excellent shape, but a little dark and dated with their original finish.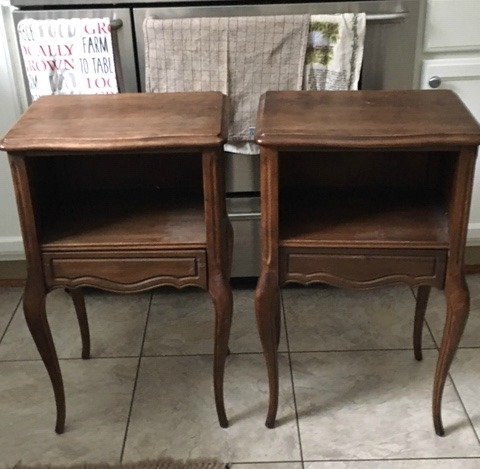 I first thought I would go with white and used Dixie Belle Drop Cloth and I did love the color. I decided to add some pop to the interiors and drawer fronts. Taking General Finishes Effects in Argentine and Champagne Pearl, I went to town stippling it on. Loved it!
However after stepping back and giving it a second look, I didn't like the combo. The Drop Cloth was not enough of a bright white to handle the contrasting metallic. I grabbed Annie Sloan Louis Blue and added a coat. I then distressed it back so the Drop Cloth peeks through in places. Gold gilding wax was added for a little glam.
Speaking of glam, the original drawers were really plain Jane. Drilling holes into each one and adding sparkling glass pulls gave them the extra touch they needed.
Here is the after!