The art deco sewing table is done! It took some manpower but it was so worth the result. This was truly a great before and after.
Since I am not an expert woodworker, I am always a tad hesitant of what I will find after I start to sand back a wood top. In this case, it was a stunning transformation.
Here are the before pics (post HERE)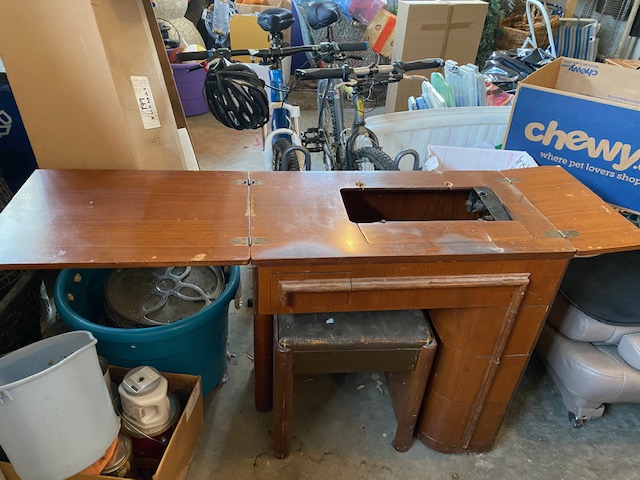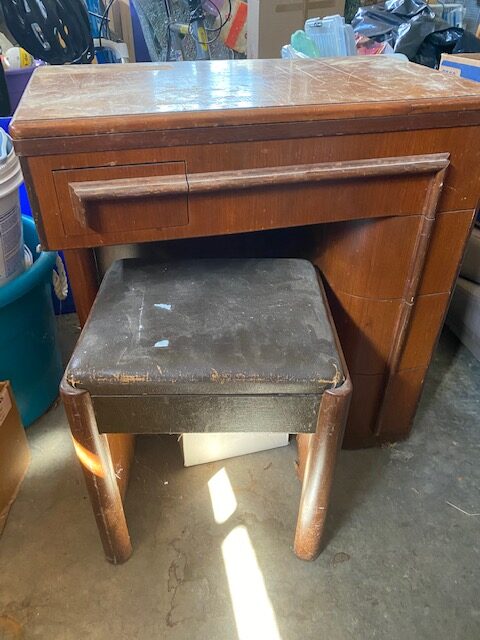 The little sewing table that once belonged to Michelle's grandmother will now be her daughter's sewing table. They wanted a timeless finish that her daughter can take with her through the years. They decided on black with natural wood, just like the Classic Dresser I did a few years ago.
To create this look for the sewing table, I first sanded back both sides of its fliptop using 80 to 120 grit sandpaper. I then stained it in Minwax wood stain in Special Walnut. I once again sanded it with 120 grit and restained it. I also sanded back the drawer front pulls and stained those to stand out against the dark painted finish. So worth the effort!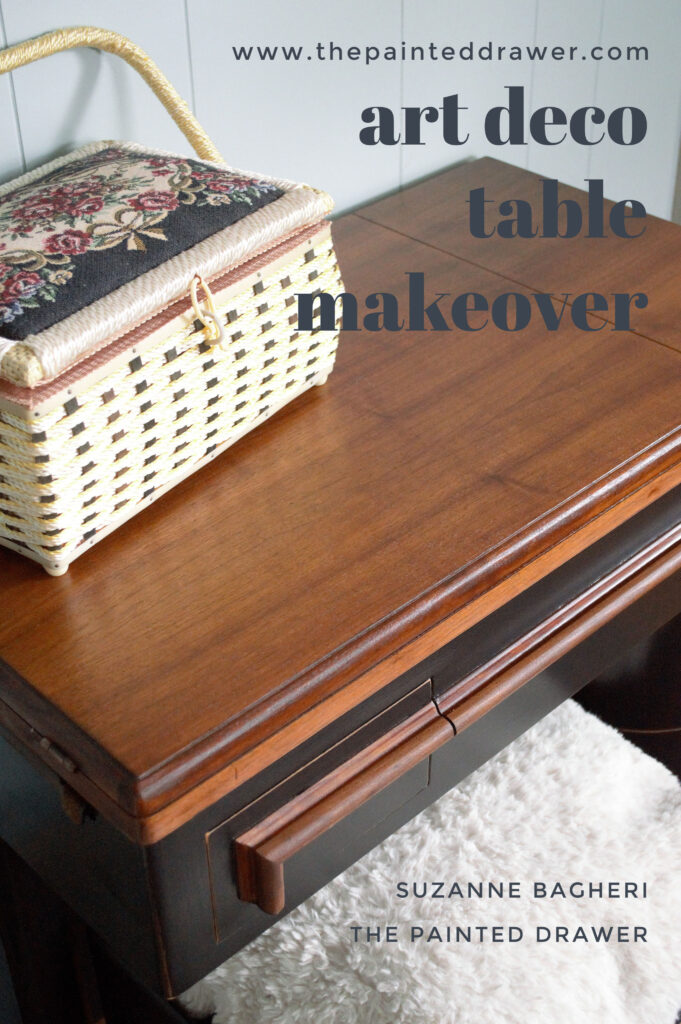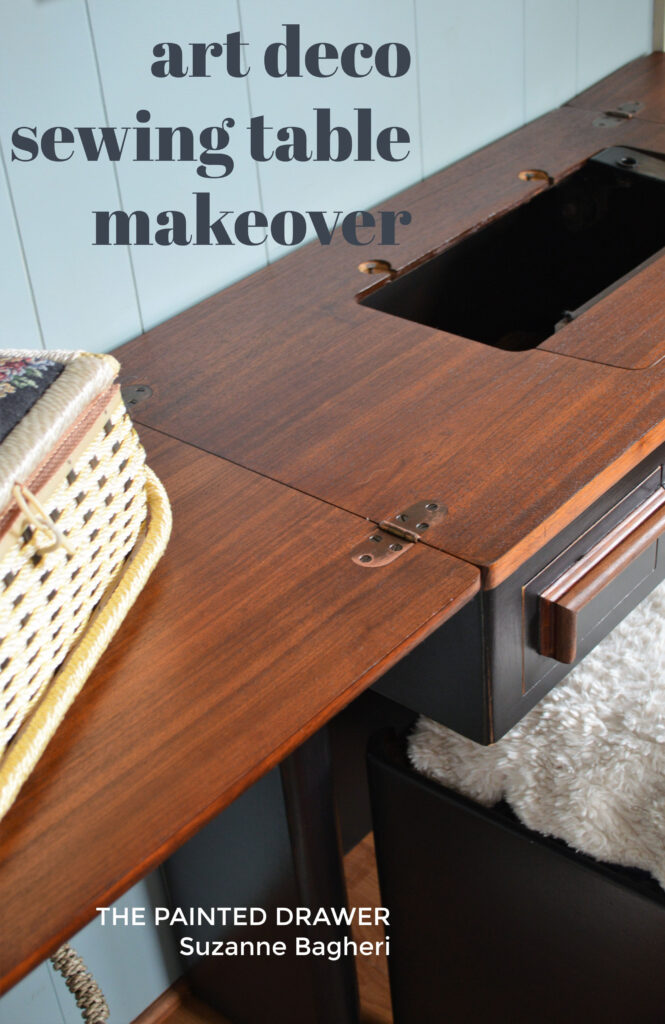 The body of the table and its little bench were painted in three coats of General Finishes Lamp Black milk paint and sealed with their High Performance Sealer in a satin finish. I distressed around the edges of the drawers and a bit around the body as well as the edges of the bench to give it some interest.
Here are the after pics!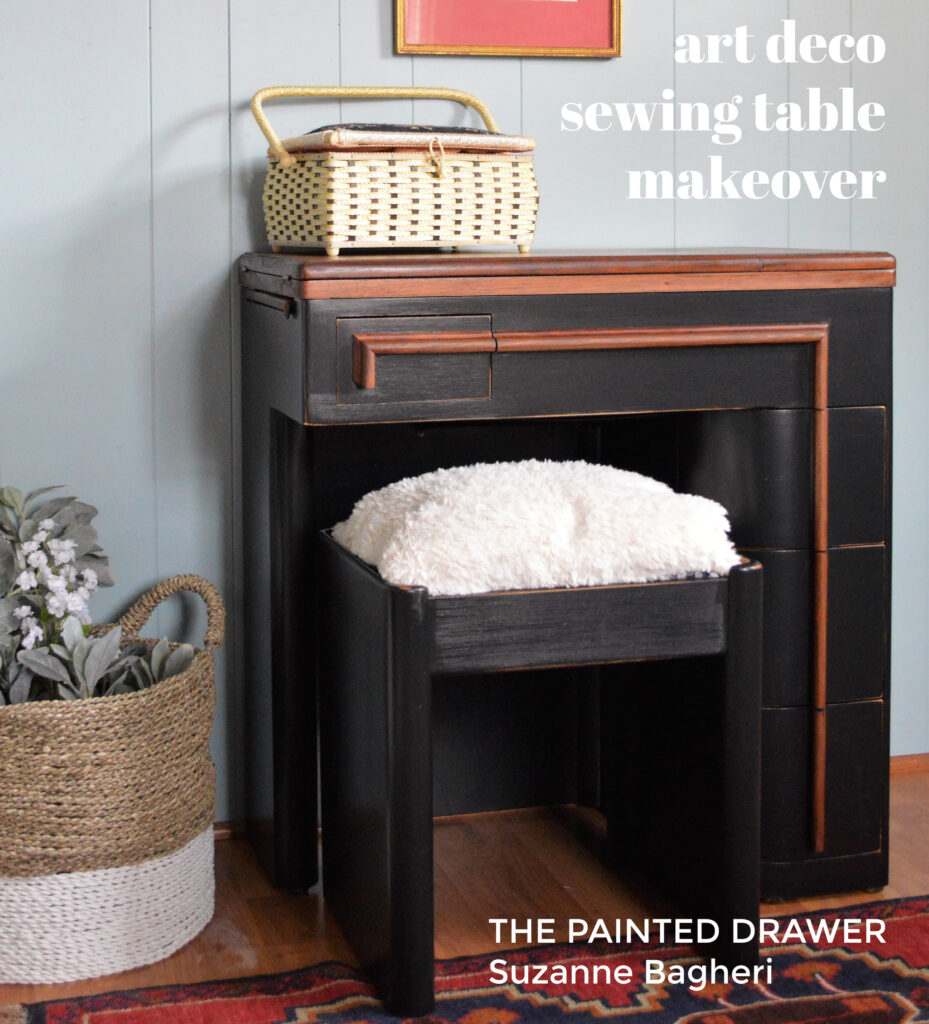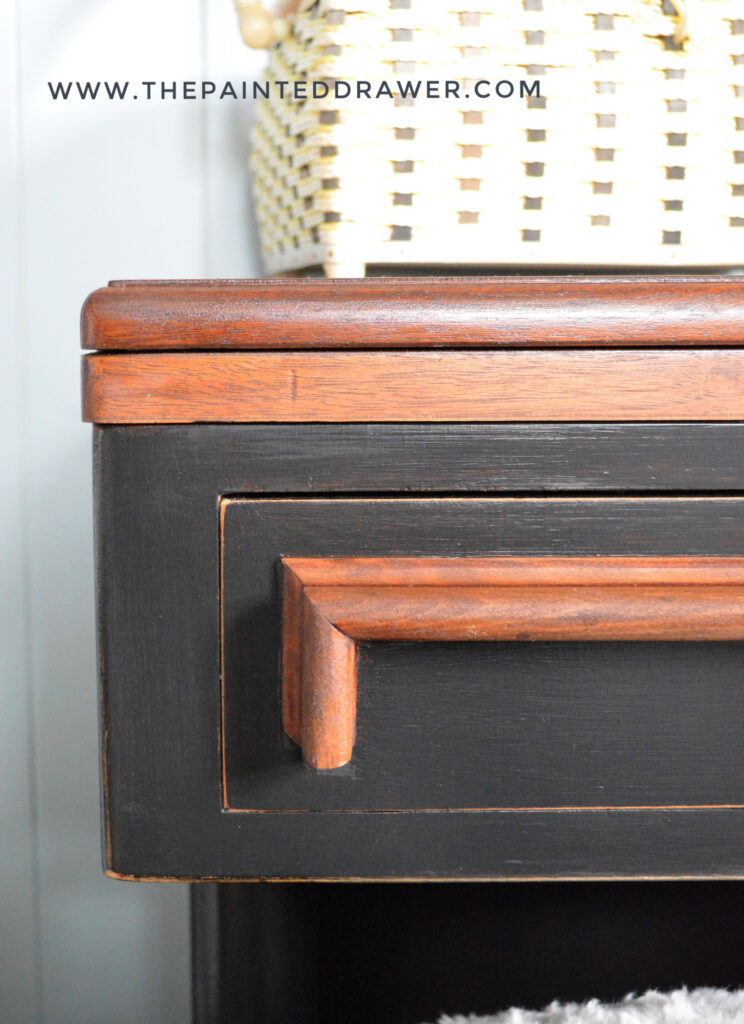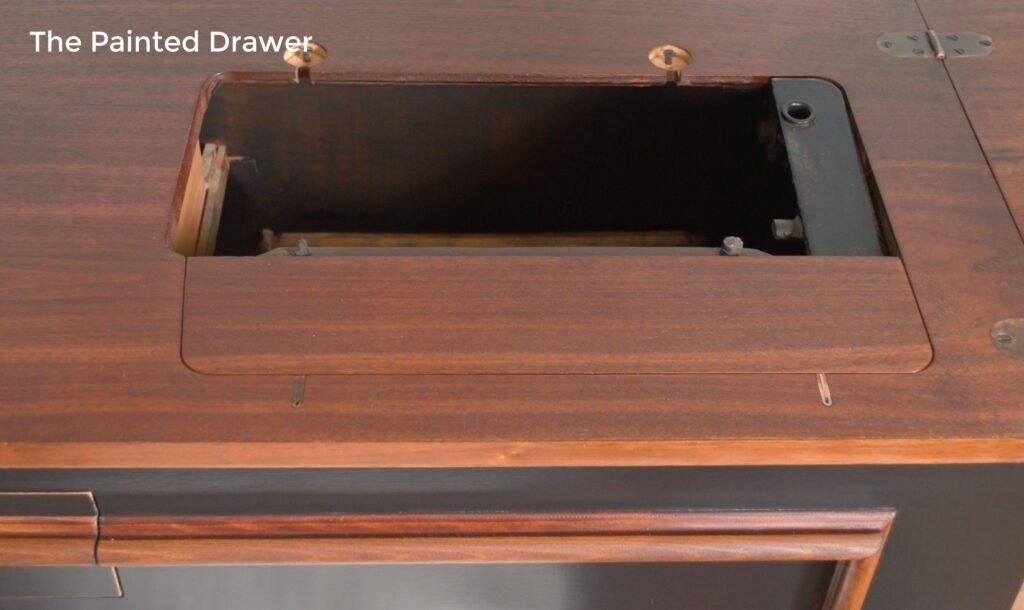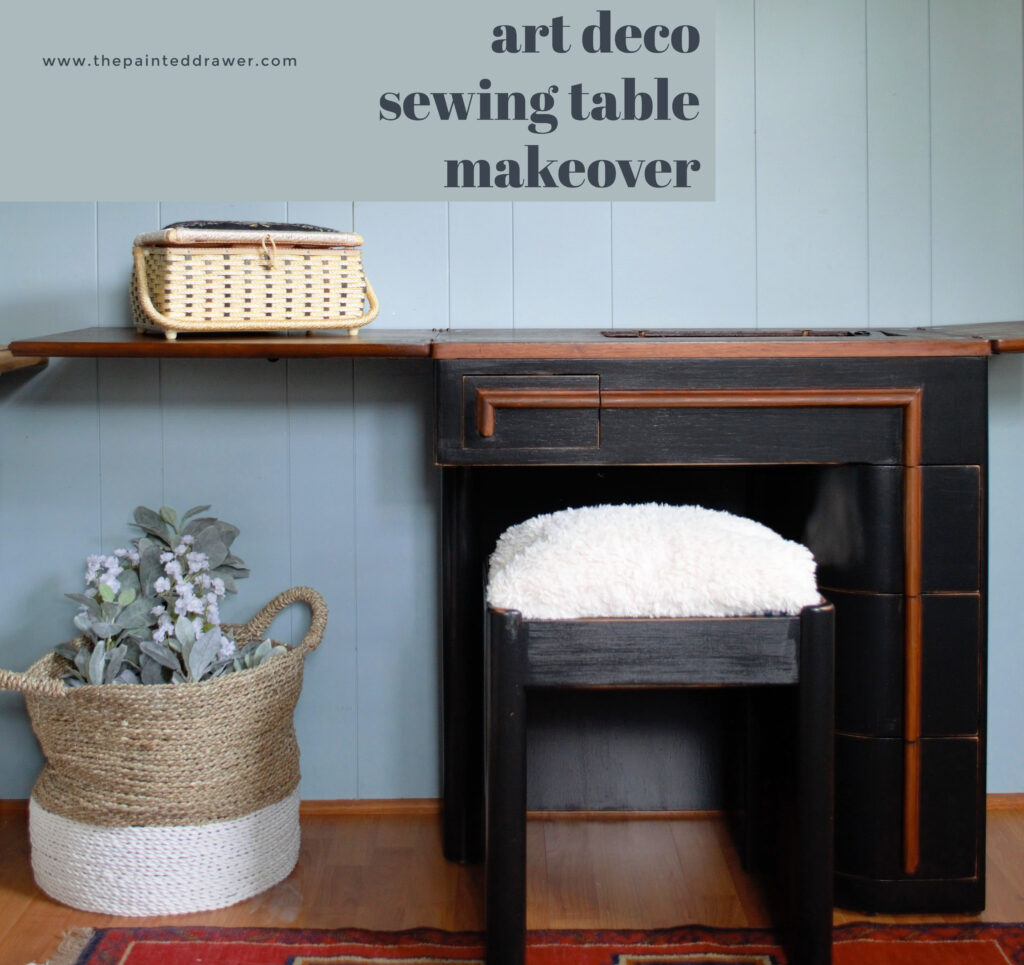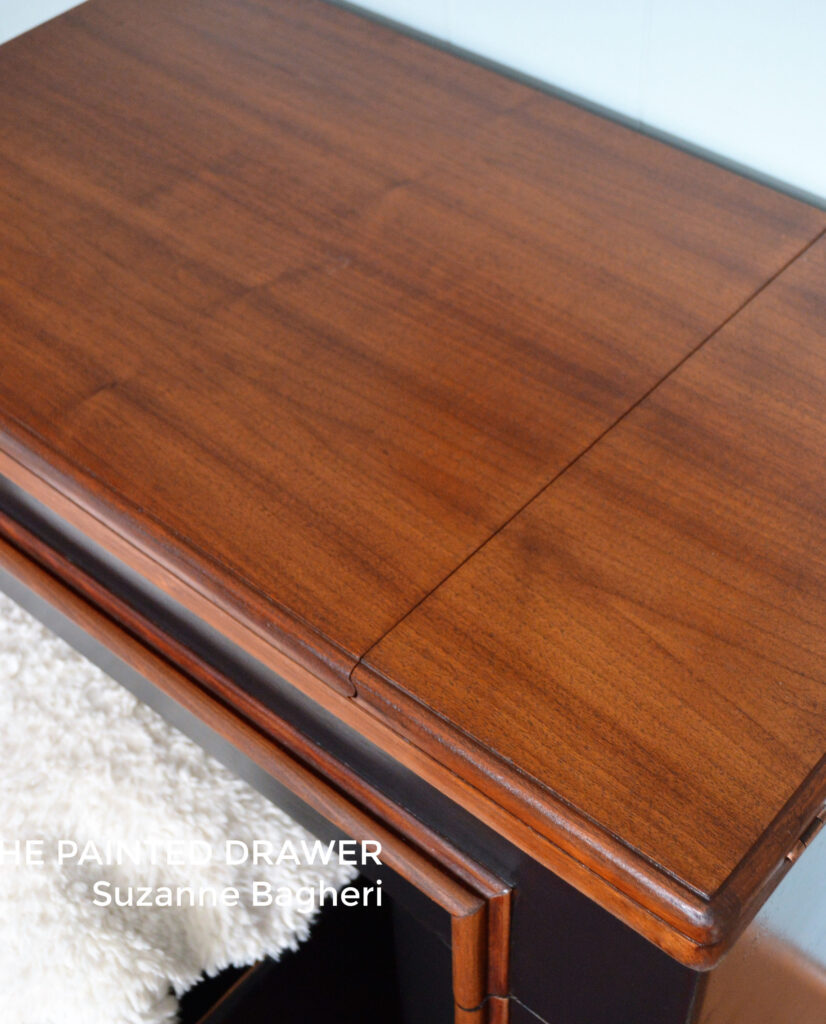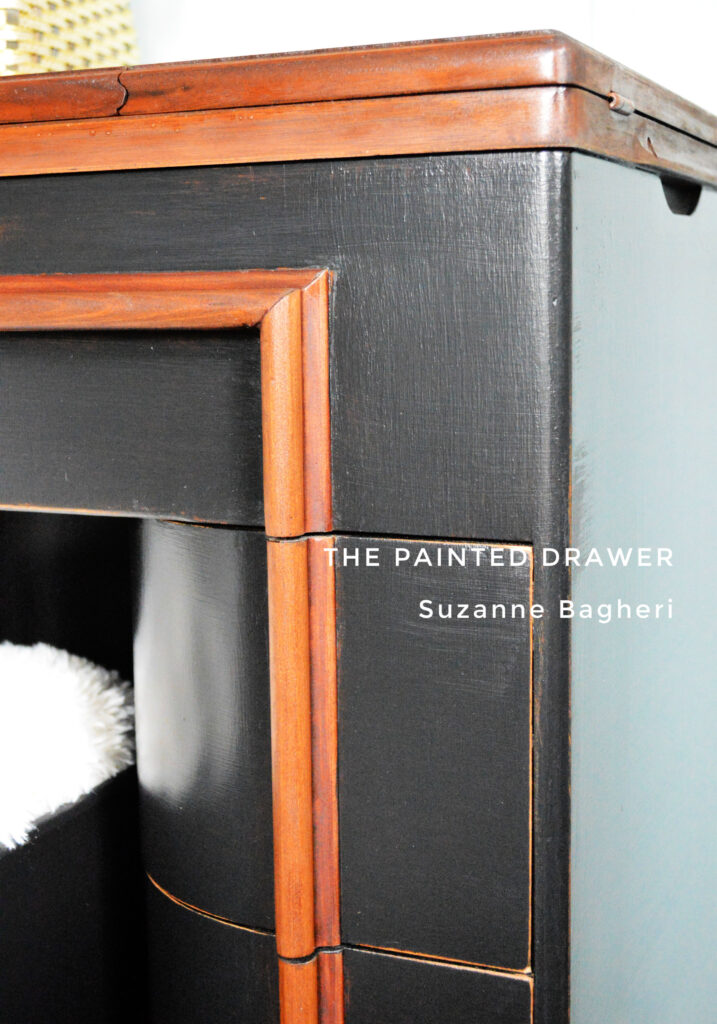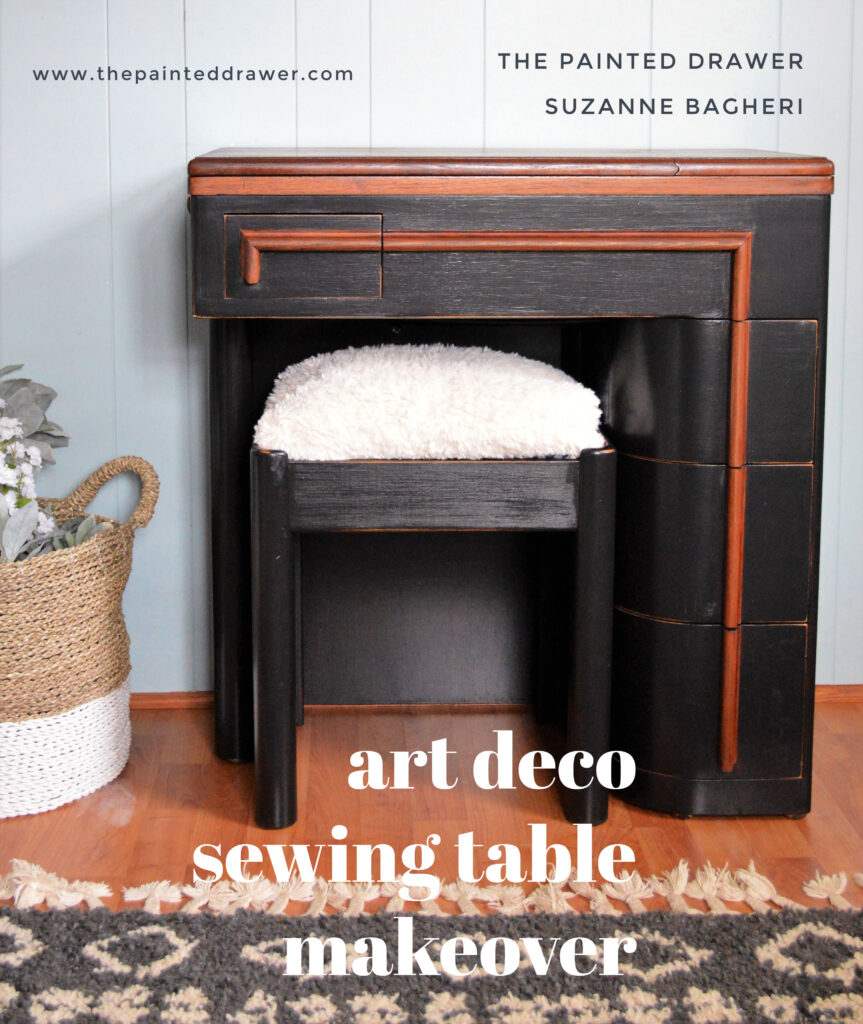 It is now clean as a whistle and ready for a new generation to use it!
If you want to try your hand at a similar project, here are a few affiliate links to the products I used:
Please note that some of the links above and below are affiliate links, and at no additional cost to you. All opinions are my own.