First published two years ago, the Peacock Blue Eastlake dresser!  A Sunday Flashback
I am so excited to start working on this week's favorite find and went with a color fit for this little gem – Corinth Blue from General Finishes.  I decided to highlight the details in gold which pairs well with this rich, bright blue. The paint was toned down to a gorgeous, deep hue with the application of General Finishes water based glaze, Burnt Umber.  It created depth and gave it a rich, aged patina.  I was pleasantly surprised to see it transform into a peacock blue!
(Link here to a new YouTube tutorial on applying the glaze)
Before: 
The gold also blends with the golden tone of the original wood which peeks through after distressing (a great example of taking the original wood finish into account when choosing your color scheme). It adds to the overall gold/blue effect.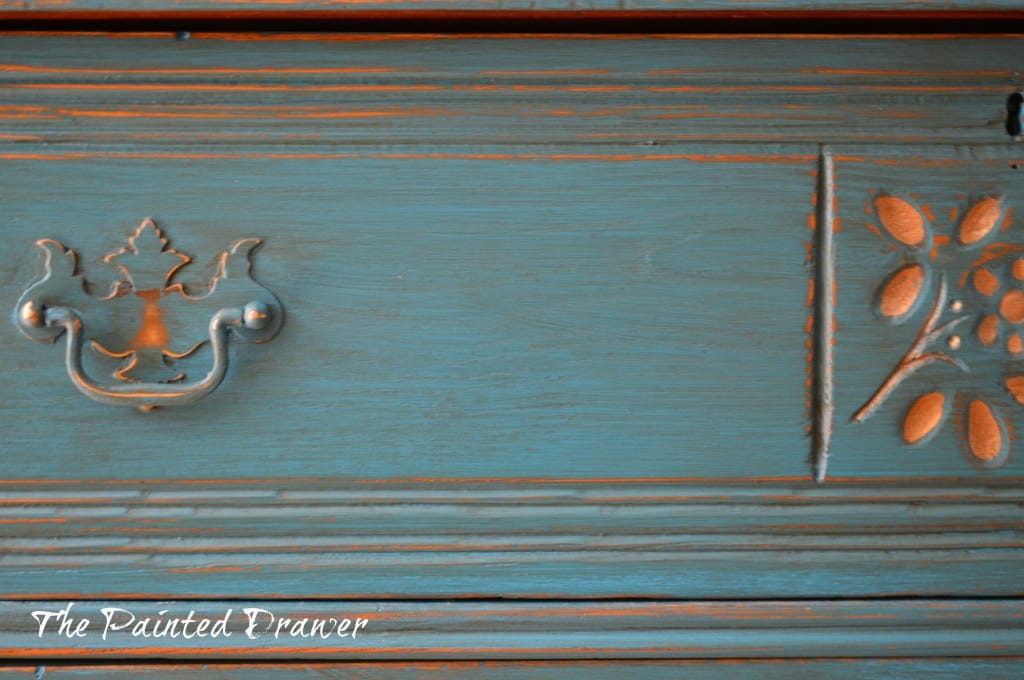 The top had been very mistreated through the years, with burns as well as other scratches and marks.  It's now flawless.
My little jewel!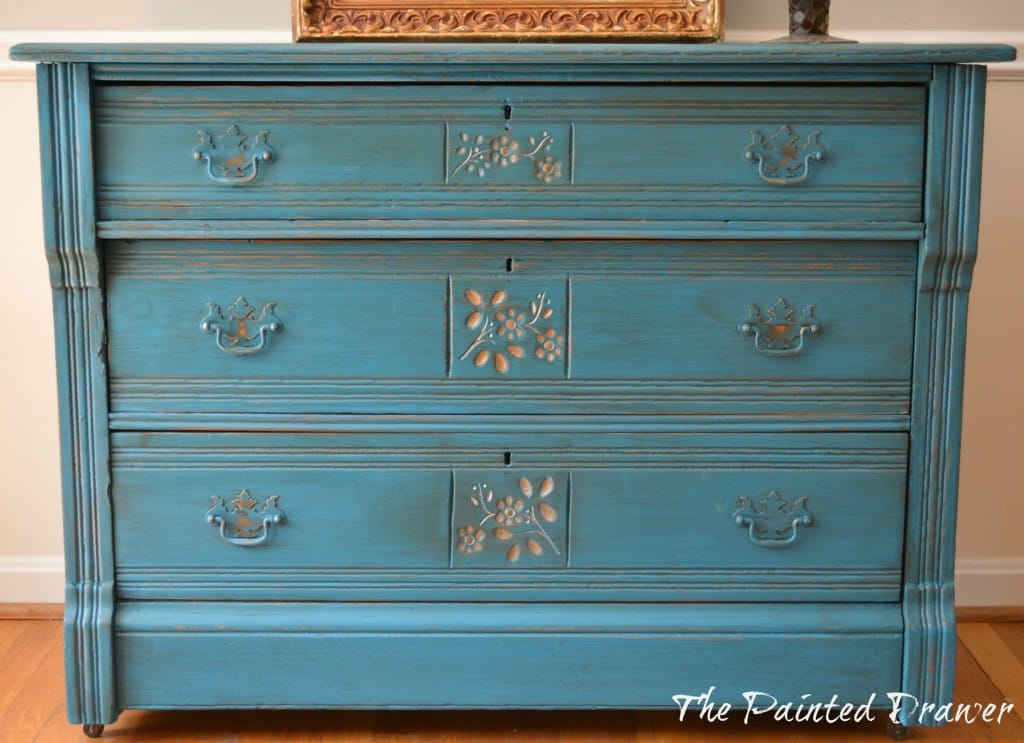 I made one of my glamorous (wink) tutorials on How to Apply Glaze

If you're interested in trying out General Finishes Milk Paint or glazes Click on the SHOP tab above and it will take you to the paints.
Paint On!