My Amazing Score!
I can't believe it…I actually have two matching chairs for my living room!  I know you are asking yourself, what is the big deal? It actually is for me. I've wanted a matching set of chairs for my living room for years but they just were not in the budget.  I'm also picky and had an idea of what I wanted (ahem, Pottery Barn).  Yes, champagne taste on a beer budget!
You can imagine my delight when I walked into a local thrift store and saw this pair. They are brand, spanking new.  They are clean as a whistle and slipcovered (perfect for the dogs) in a neutral color. They look like Pottery Barn and are exactly what I've wanted for years. Best of all?  I got them for $50 each!  Oh, yeah baby.  $100 for the pair!  I've attached a pic of the price in case you don't believe me!  They were discounted even more from the ticket price.  Incredible.  Christmas came early to Suz!
I've attached a TON of pics to share as I am giddy with my score.  I've also attached a few of the adjoining dining room all decked out for Christmas. Here goes!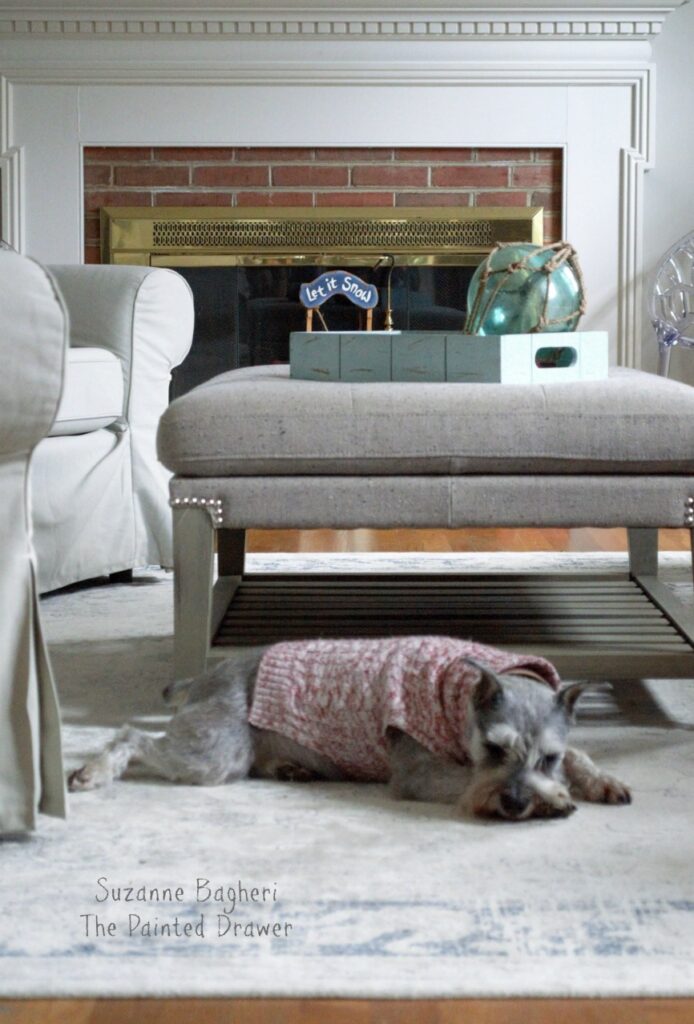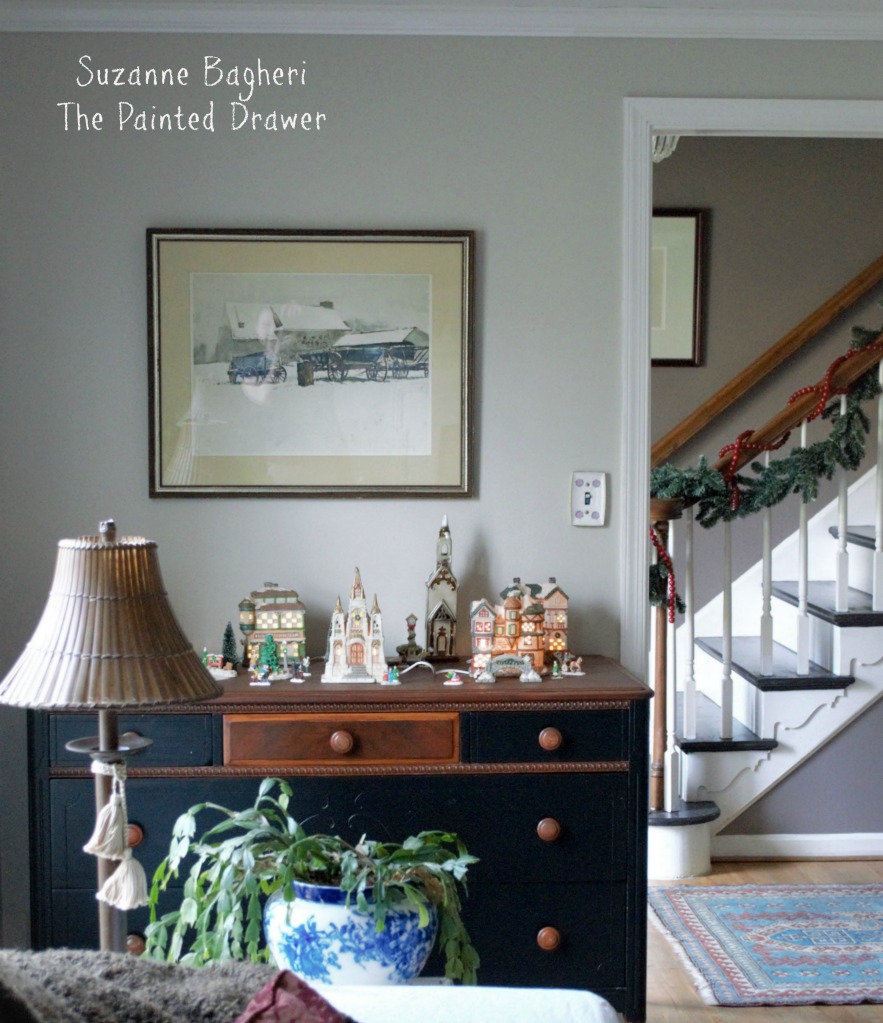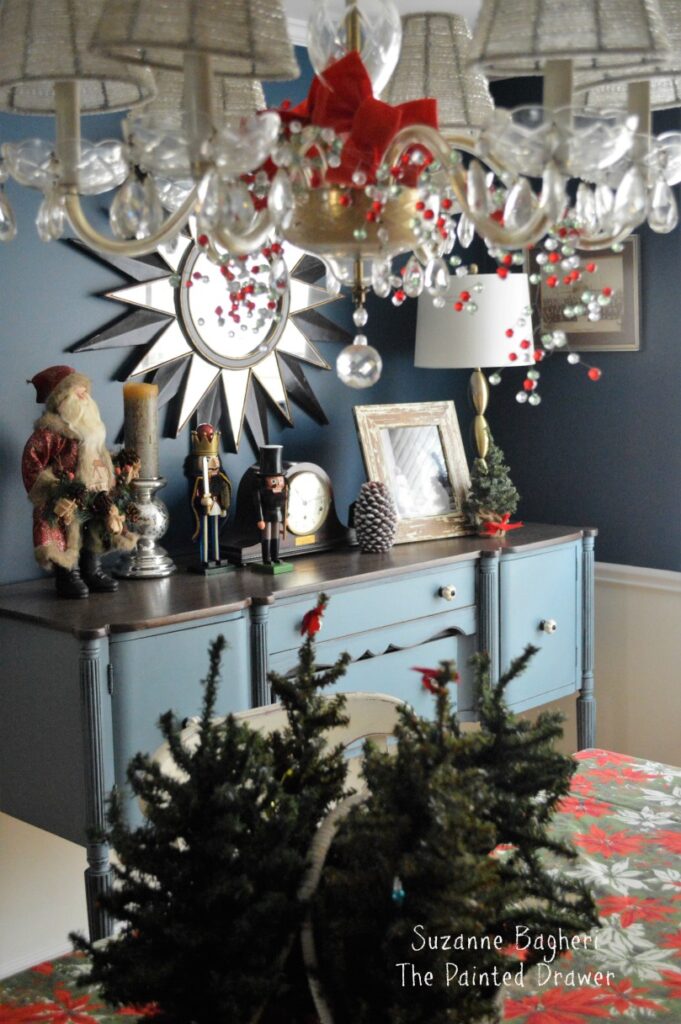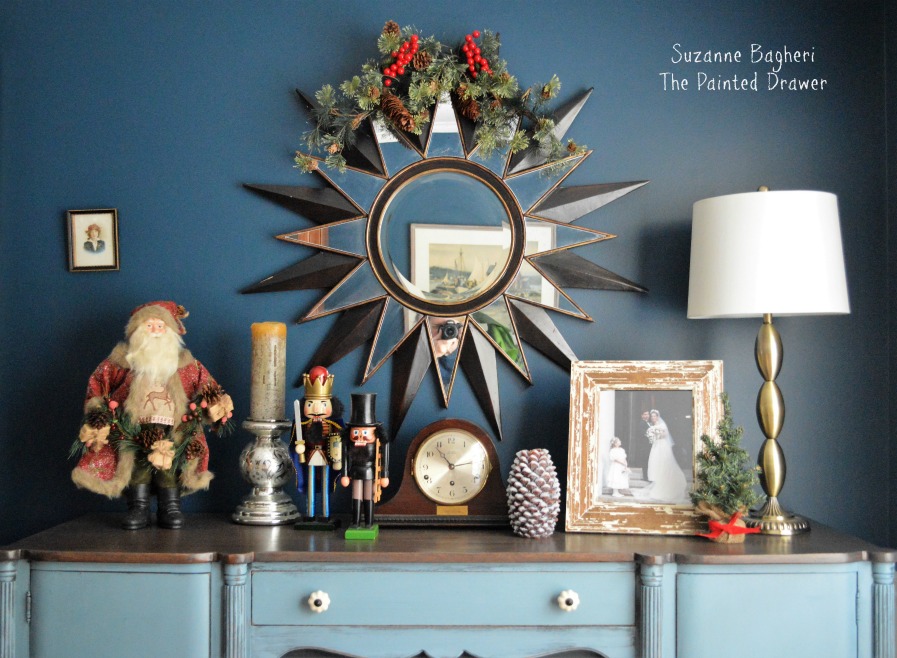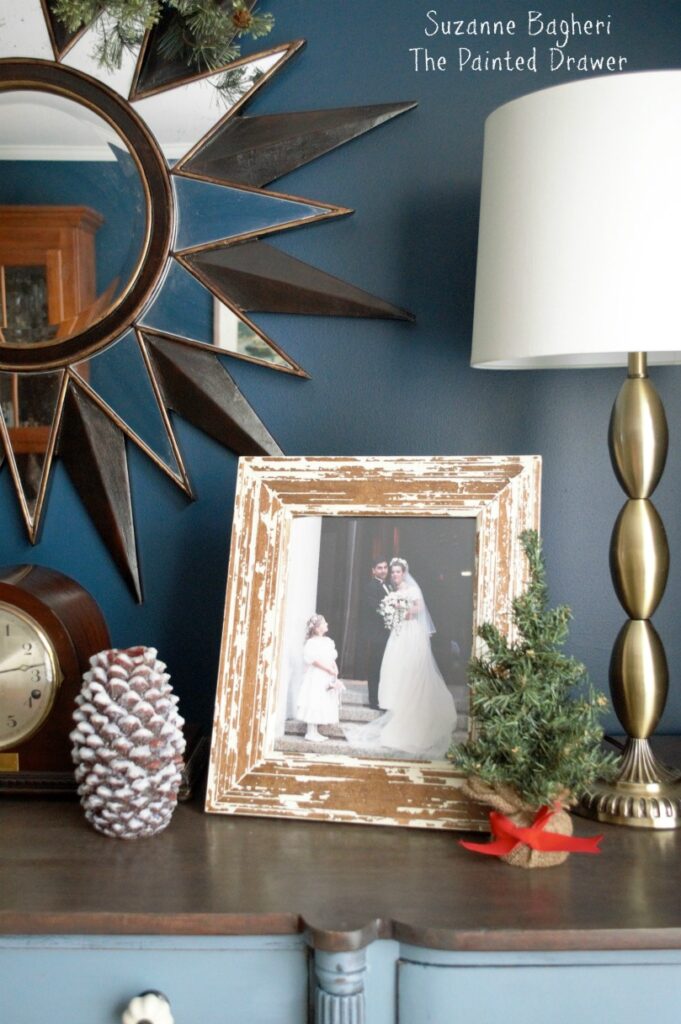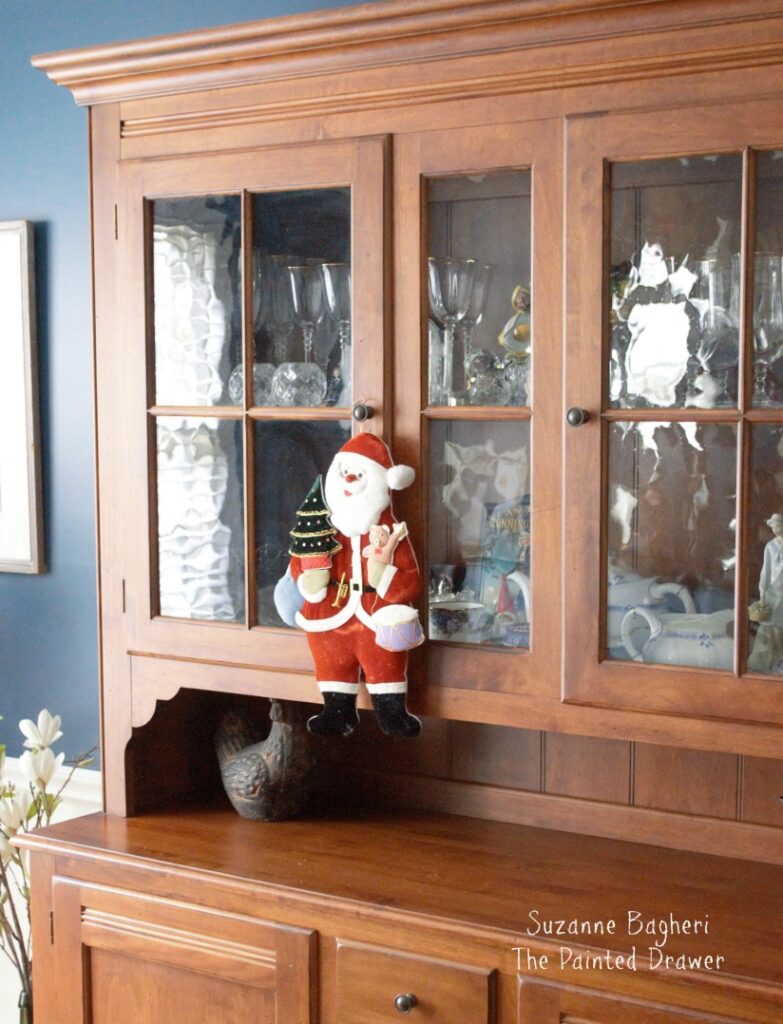 Lucky is enjoying his Christmas sweater 🙂  I'll have a simple craft to share tomorrow!
Living Room Links 
Dining Room Links