I was at one of my favorite stores, HomeGoods the other day when I spotted this gorgeous rug.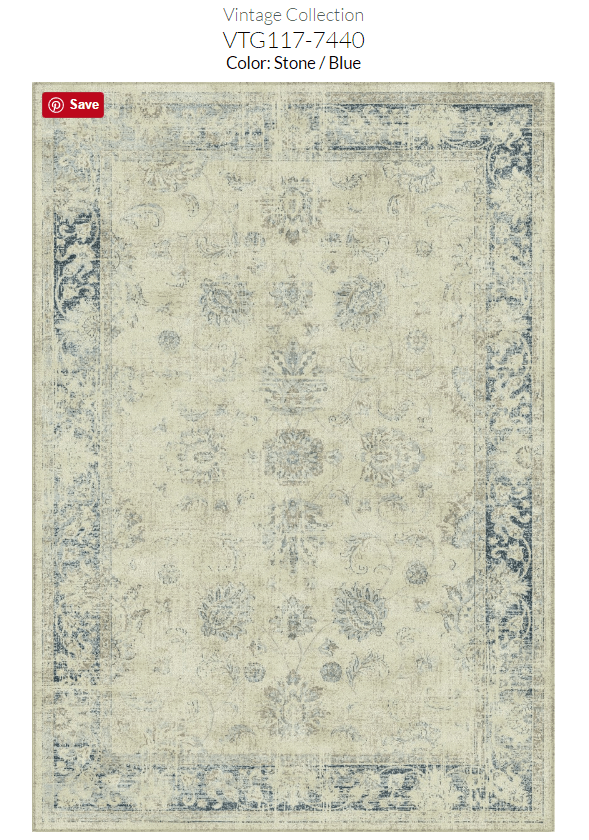 I have been looking for awhile to purchase a new, larger rug for the living room and boom, there it was.  I had to buy it because you all know that if you leave anything for ten minutes at HomeGoods, it will be gone!  I rarely splurge and I knew that if I left this one behind, I would regret it.  I also knew that if I changed my mind and guilt overcame me, I could always return it.  That always makes it easier to justify!
Back to the living room!  The room is long and two walls have large entryways and one has a fireplace.  It makes furniture placement a little tricky.  I have been wanting a larger and longer rug that fills the room better and has a classic look. This Safavieh rug is lovely.  It is the perfect length, 8′ x 11'02" and the colors are Stone and Blue which coordinate perfectly with my living room walls in Sherwin Williams Accessible Beige and Dining Room in Rainstorm.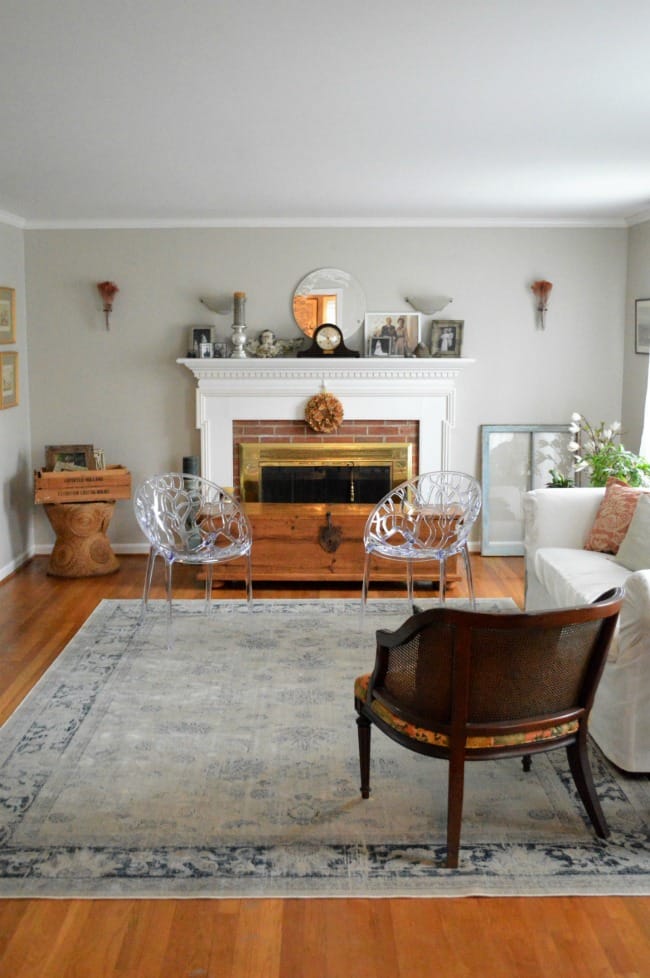 I also really like how it flows into the Poised Taupe foyer.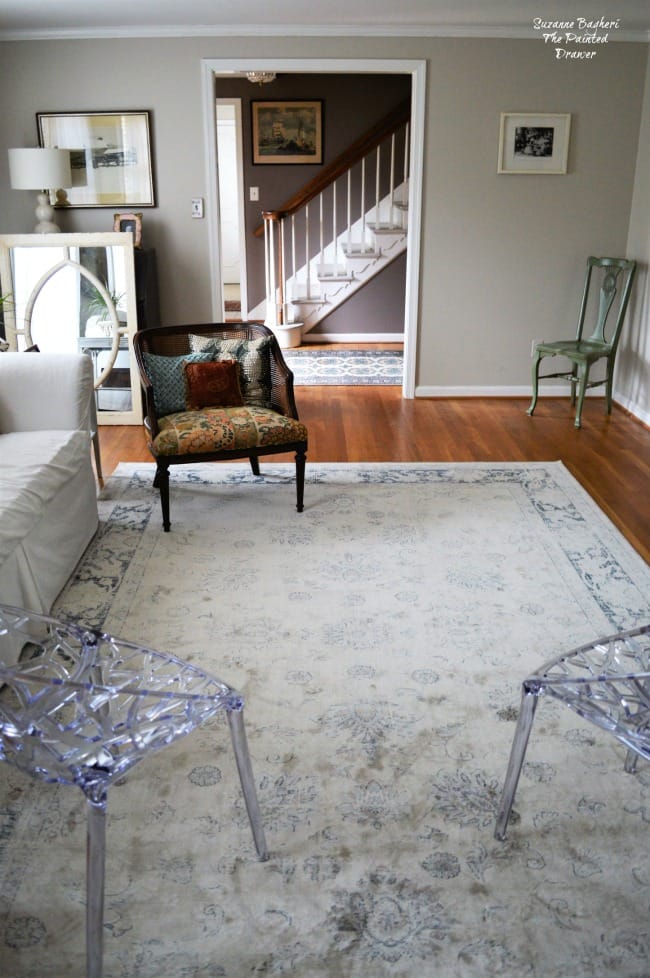 It is faded and looks worn.  It was funny when I brought it home and noticed that it is from their Vintage Collection – so me!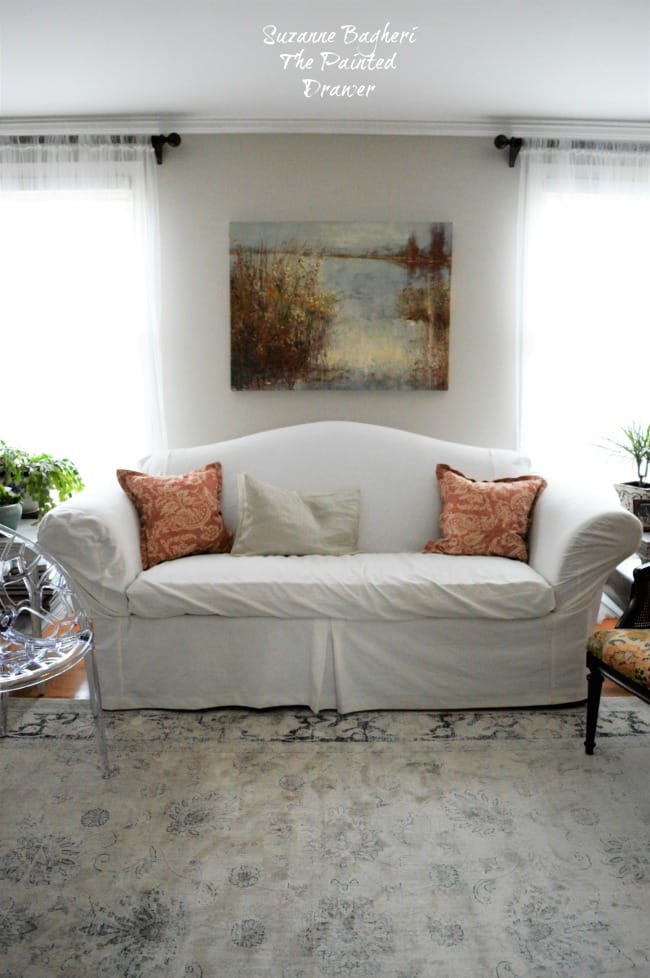 I moved the Hungarian Chest into the foyer and purchased a little lamp from Target to place on it.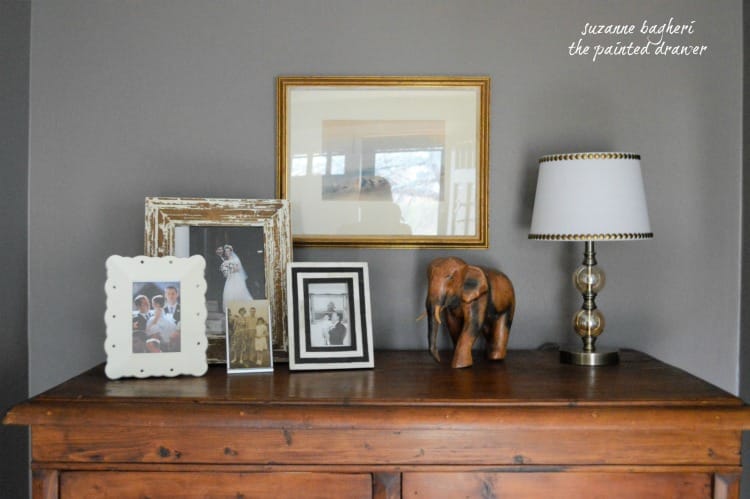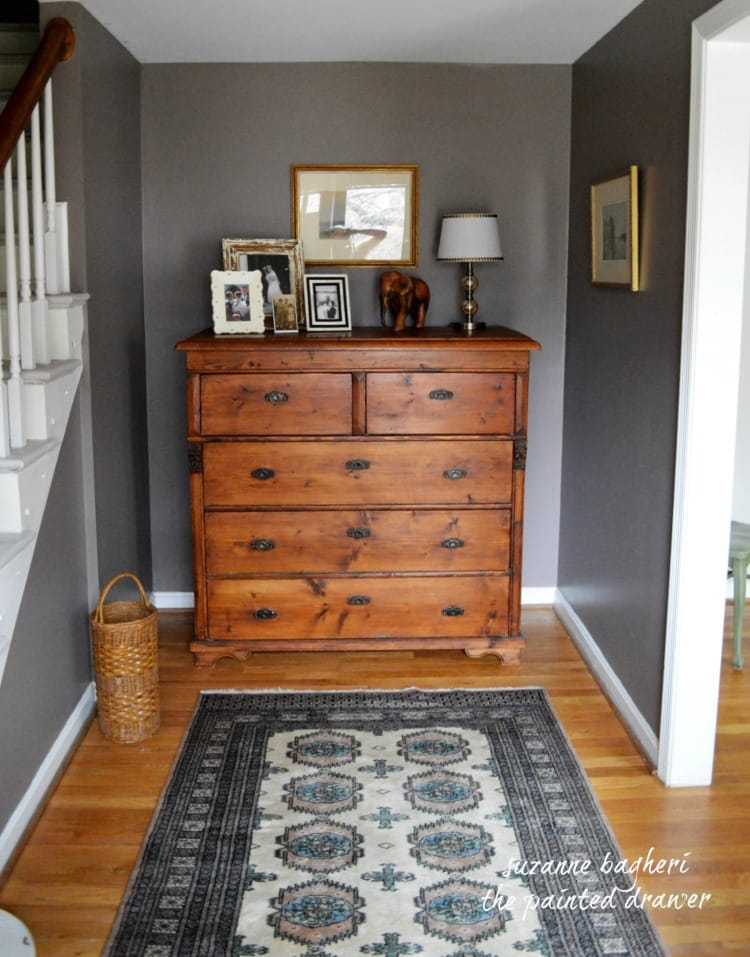 That has left the living room pretty empty, which is a great feeling as it is basically a clean slate.  I am now considering, what type of coffee table?  I am thinking classic, round glass.  Or, should I go with a round, tufted ottoman?  Or, do I stick with my long farmhouse bench as a coffee table?  I was thinking of placing it along the wall on the left and placing photographs on it.
I also need chairs.  One large comfy one or two matching chairs?  Where to place them?  What color?  Gray or navy?  I want to keep the clear ghost chairs in the room and am trying to add more modern touches but I am on a tight budget.  Maybe I will stumble across something good at the thrift store.  I will keep you posted!