I saw these little tables on Facebook Marketplace and just swooned. They were so pretty! They also were not over budget so Sophie and I jumped in the car for a drive and picked them up that afternoon.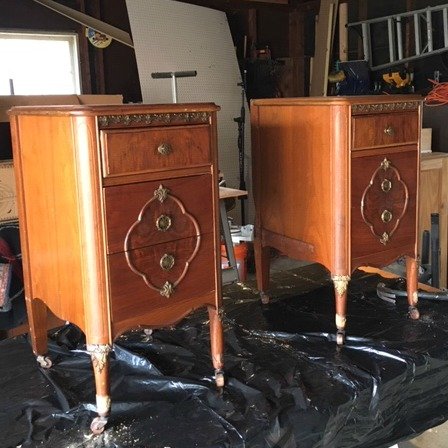 They were originally the two sides of a vanity, and at one time had a back, base and mirror attached. The vanity had been taken apart at one point and all that remained were these side pieces. They were beautiful as-is but had holes drilled through their tops where the mirror had once been attached, as well as holes on the sides where the base had once been.
I first used wood filler to fill in the holes on the table tops and sides. Each table was unfortunately missing a very pretty decorative piece on the bottom of it's legs. I had to pry the remaining two decorative scrolls off and sand the legs so they all matched and were smooth.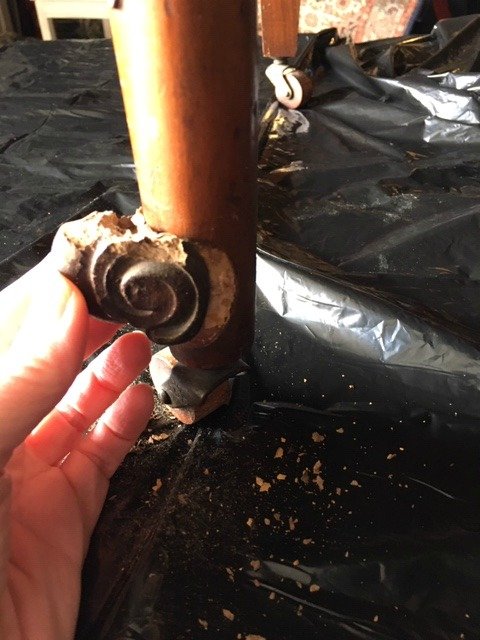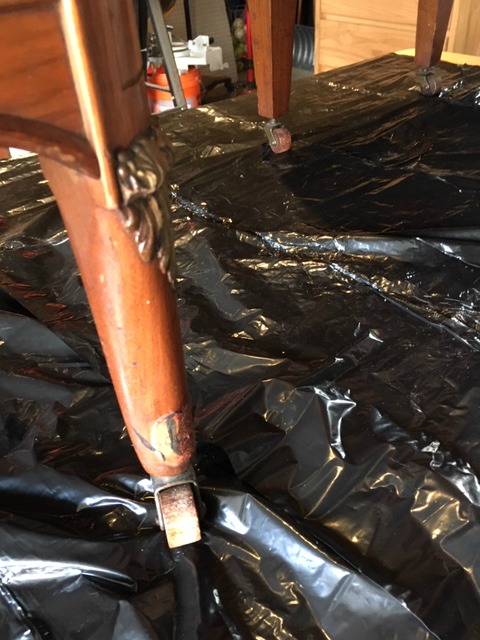 I decided on a spring color inspiration! Taking Annie Sloan Provence, I added two coats of paint. I then dabbed Old White onto the sides and the detailing on the drawer fronts. After that dried (you can see the process I used in this video), I sanded it back with 220 grit. I very lightly distressed the tables in places and then used clear wax to seal the paint. The final touch was gold gilding wax to show off all that detail.
Voila! So pretty!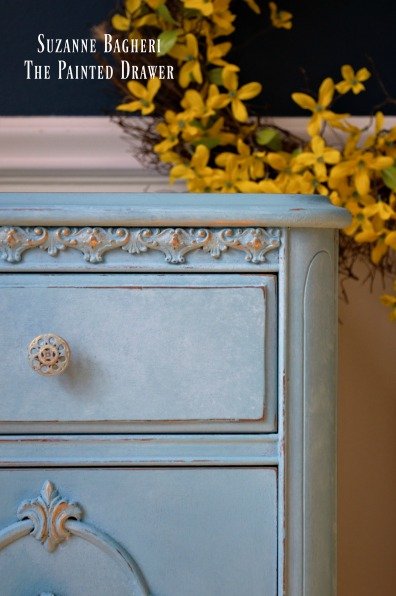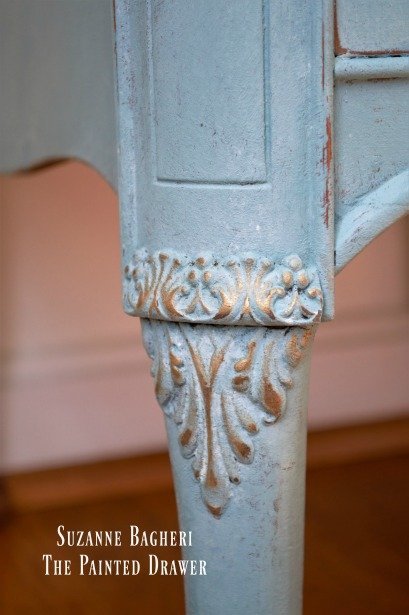 Gallery Pics below!
[envira-gallery id='31954′]