Red to White and a Midnight Blue Farmhouse Cabinet For Sale
Not to spend too much time griping about myself 😉 but I have been seriously under the weather lately.  I hope to feel better soon and start my newest project, which is repainting the Red Dresser (Red Dresser Makeover) in white for Ella's room (A Behr Wanderlust Teen Bedroom Reveal).
I have no idea why I didn't think of it earlier but it is the perfect dresser for her room.  She needs more drawer space and it will complement her existing Blush Dresser (Ella's Blush Dresser) perfectly when done.  So, back to the drawing board and back to my white paint can I go!
In the meantime, I've been spending time at home rearranging my furniture and organizing.  In the process, I've decided to sell the sweet Midnight Blue Cabinet. It is the same one featured on my YouTube Channel.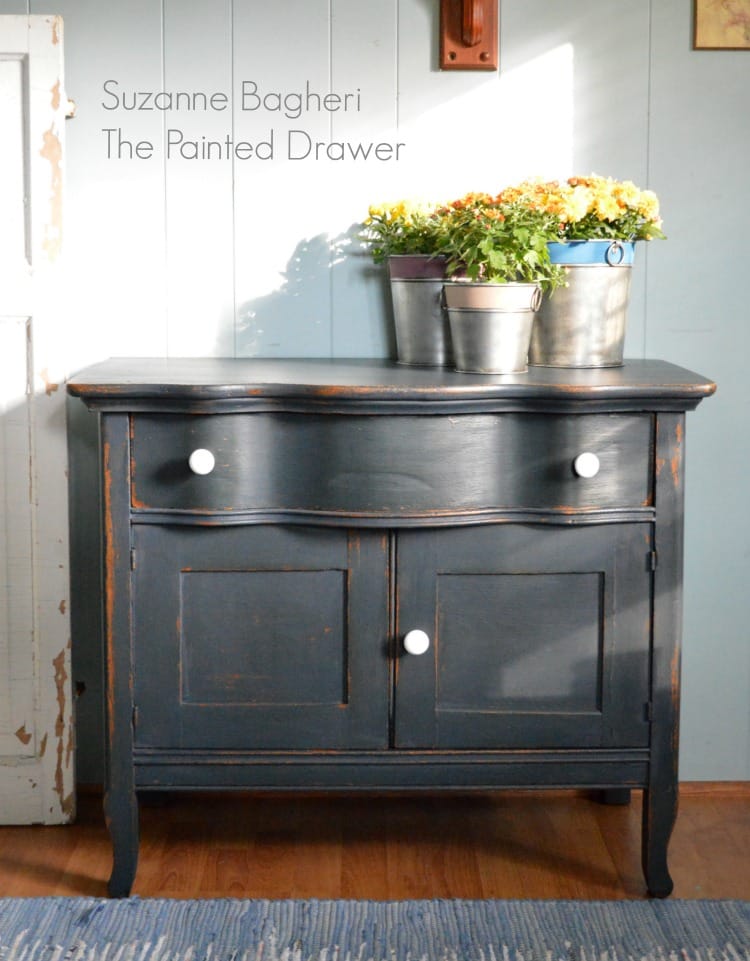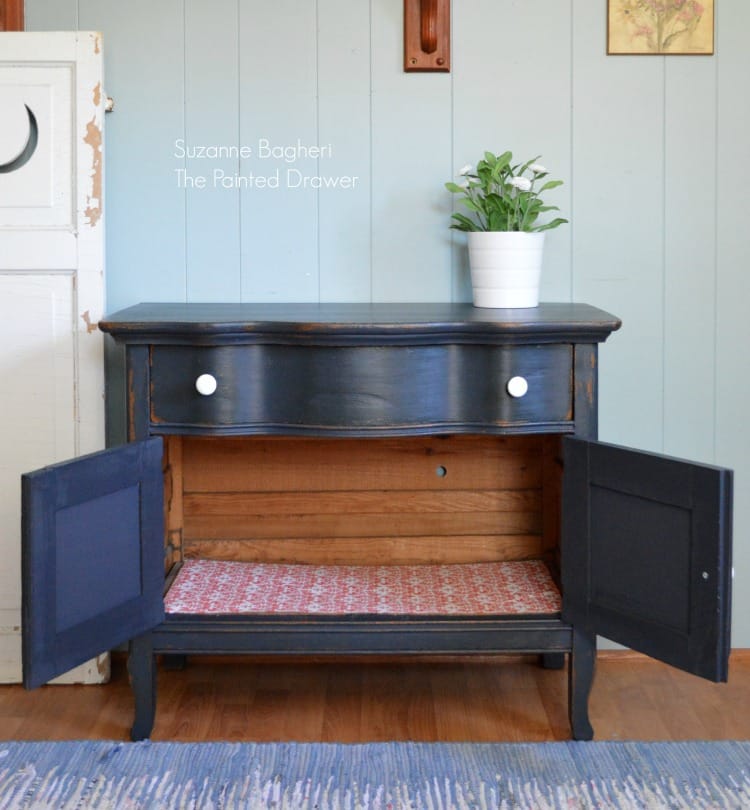 It is listed here on Etsy for anyone who is interested!