Last week, in my search for a new living room rug, I ran over to Pottery Barn.  I love that store and typically only wander around for inspiration.  I didn't purchase a rug but I found the most fantastic mirror.  It was propped against the wall in their sale section and was marked down 60%.
Meant to be mine!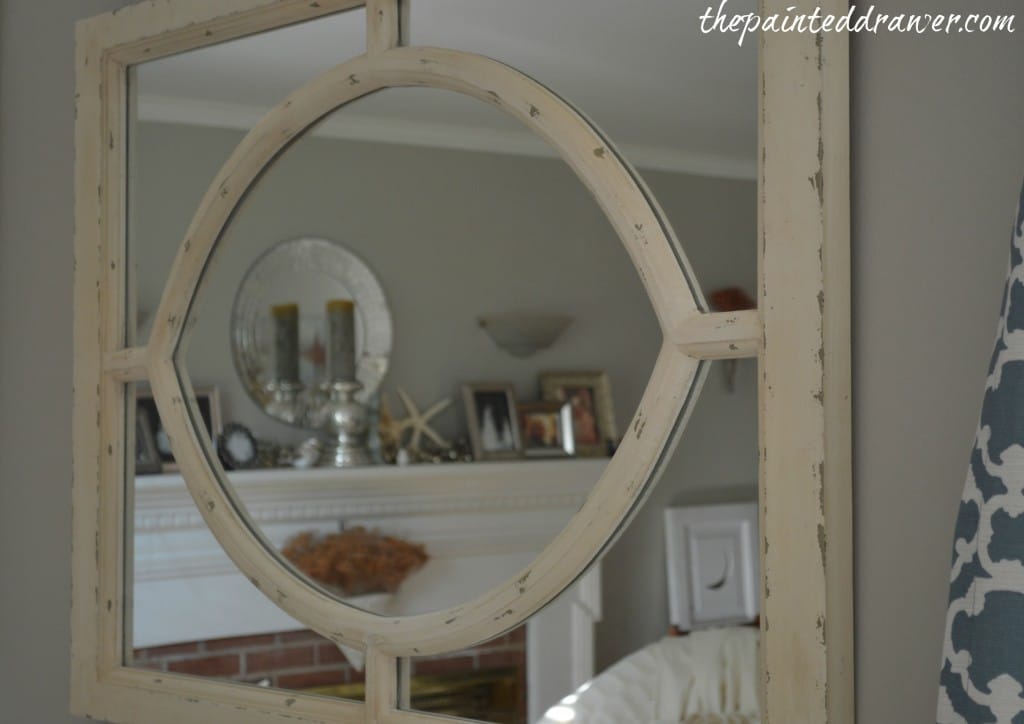 It was a splurge (even with the markdown – it is Pottery Barn) but it's exactly what my living room needs.  The funny thing is that I splurged on a mirror that is new made to look old!  I am just drawn to that vintage feel.
I also put up a pair of these Target, blue and white curtains that I had stored away a year or two ago.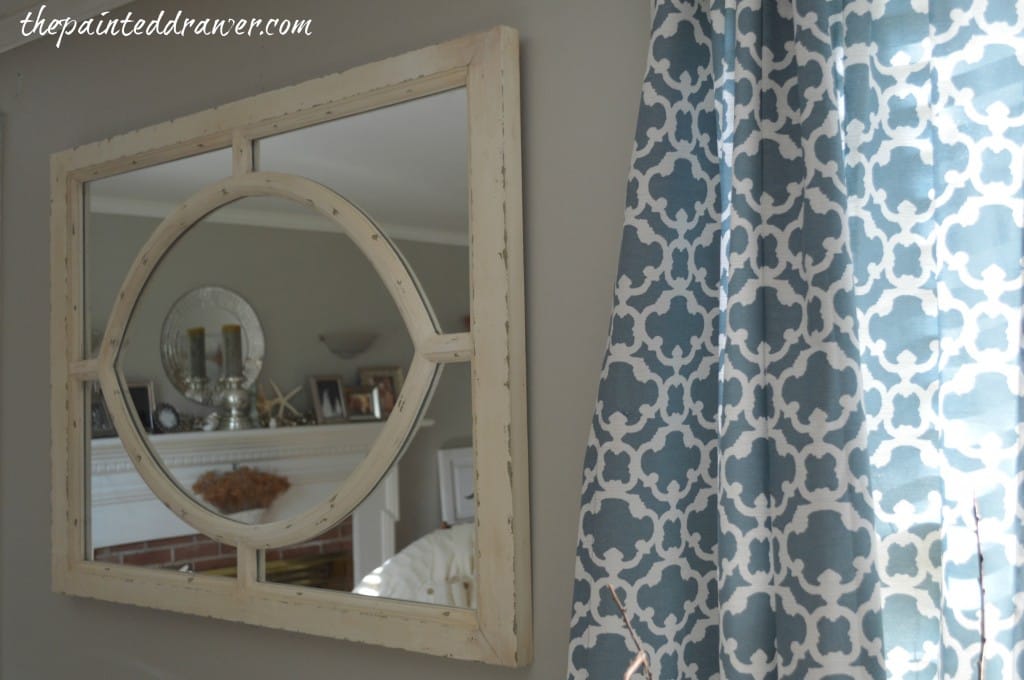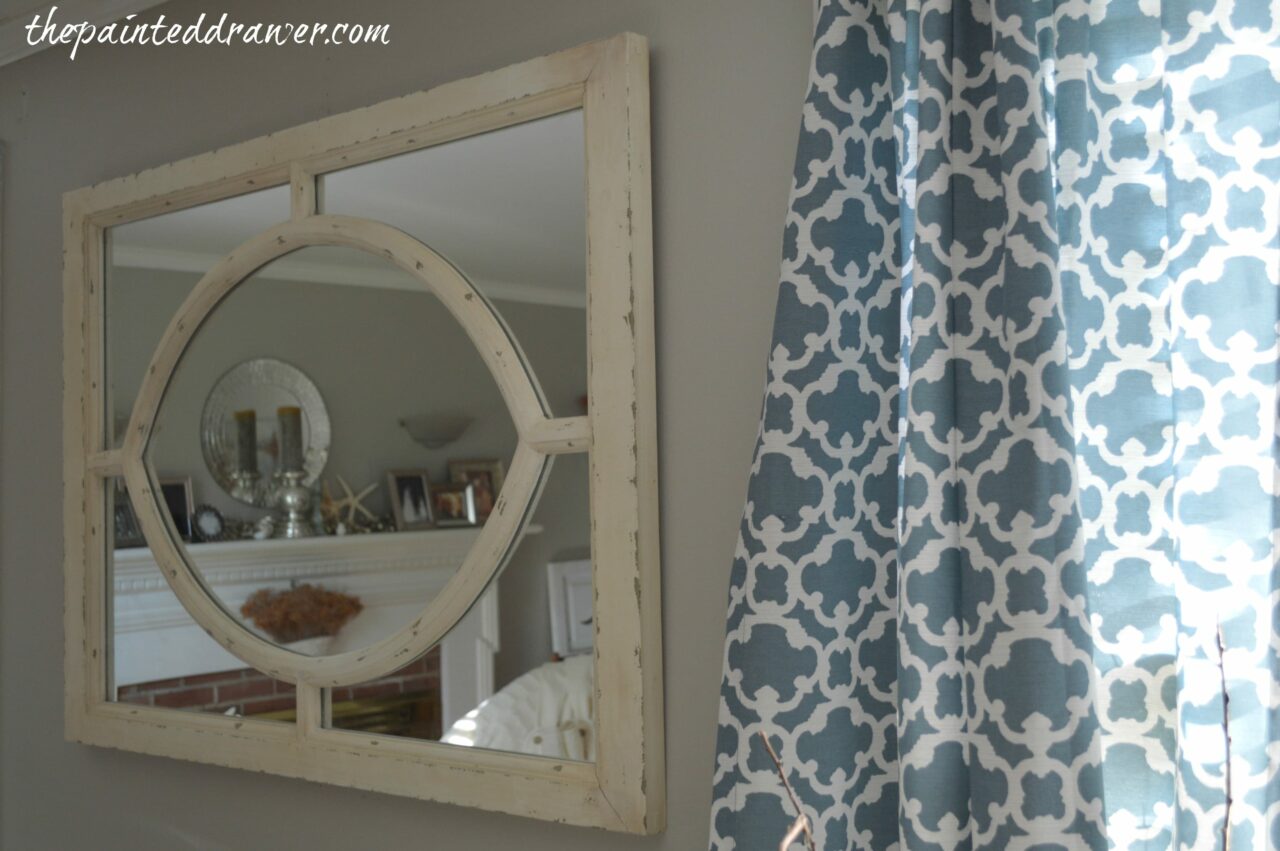 I was planning for a more muted look but for now I'm happy.  They seem to tie in with the shape of the mirror and the blue is fun for summer.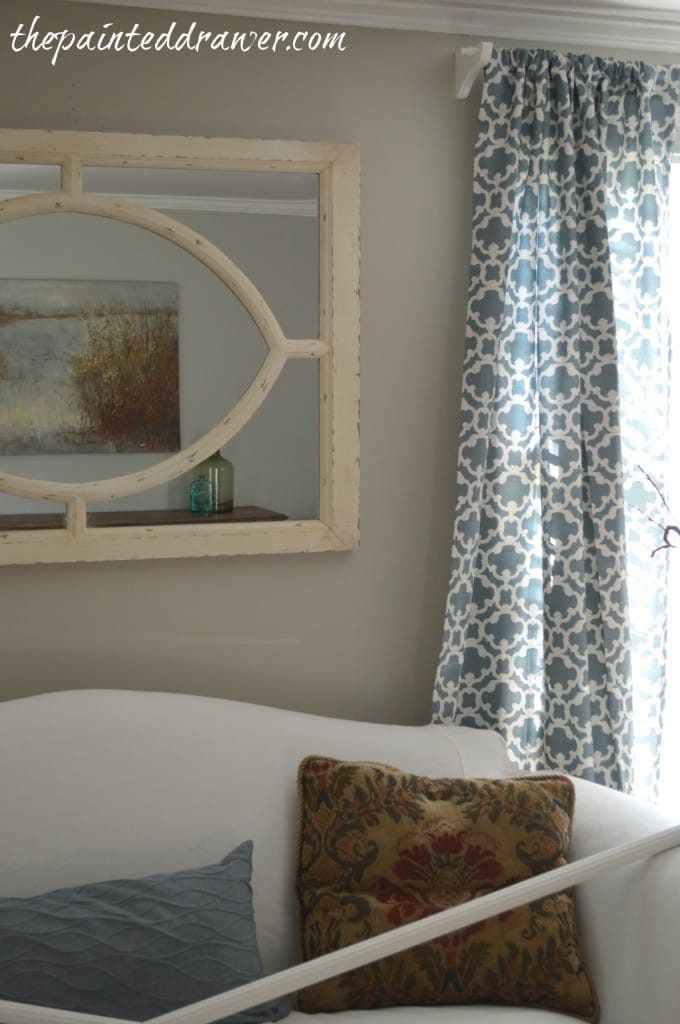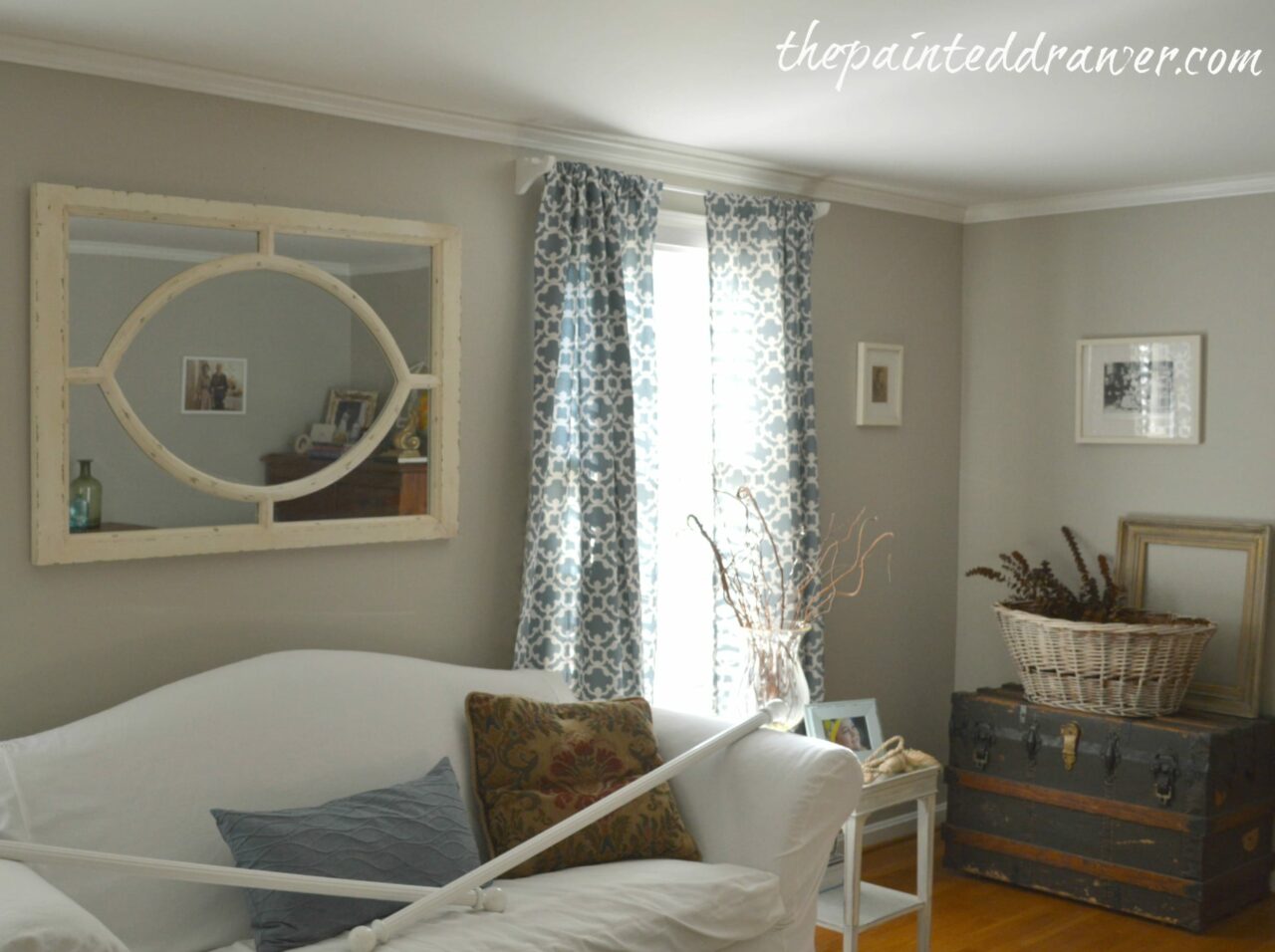 I'm still on the hunt for a rug and two chairs.  Patience is a virtue!
Join the Fun! I Always Love More Subscribers!