Trash to Treasure – A Vintage Cart   Last week I shared this little vintage cart that I had found at the thrift store.  It was filthy dirty but worked well with the sides gliding up and down easily and the wheels working well.   I started working on it and wow – it took me in a totally different direction than I had originally anticipated!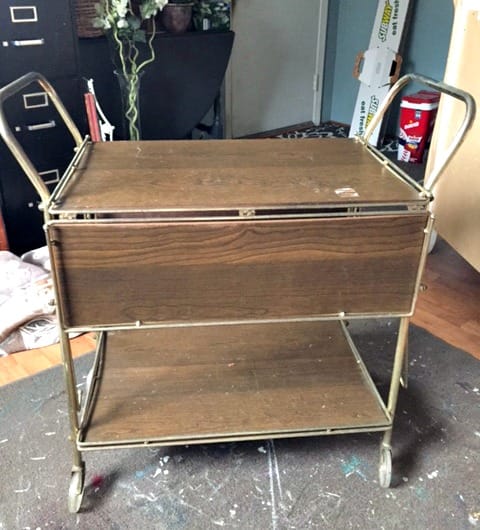 I thoroughly cleaned the cart and in the process caught my finger in between the metal rods which really, really hurt (I thought it was broken but after an hour of throbbing, it subsided – oh what I endure for a good before and after!).  I tried cleaning the brass but since it is plated, it started flaking off in places.  So my whole "brass/black paint" idea was scrapped.  I looked around my workroom and found a can of white spray paint.  Taking the cart outside, I coated the entire thing in two coats of the spray paint and let it dry.  It adhered really well to the metal which is what I was hoping for.  This meant that it was now taking on a more Ikea/Scandinavian look 🙂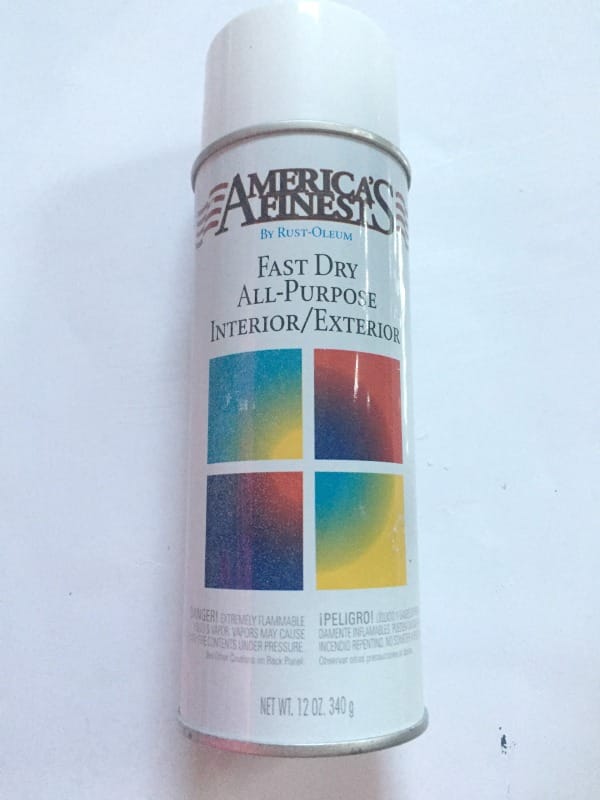 I used General Finishes chalk style paint in the color Preservation and painted over the table's panels.  This took two coats to cover totally.  I decided to take a stencil a add some style and used the remaining spray paint on it.  I was a haphazard in the stenciling and just had fun with it.  I placed it randomly and sprayed away.
Here is the result!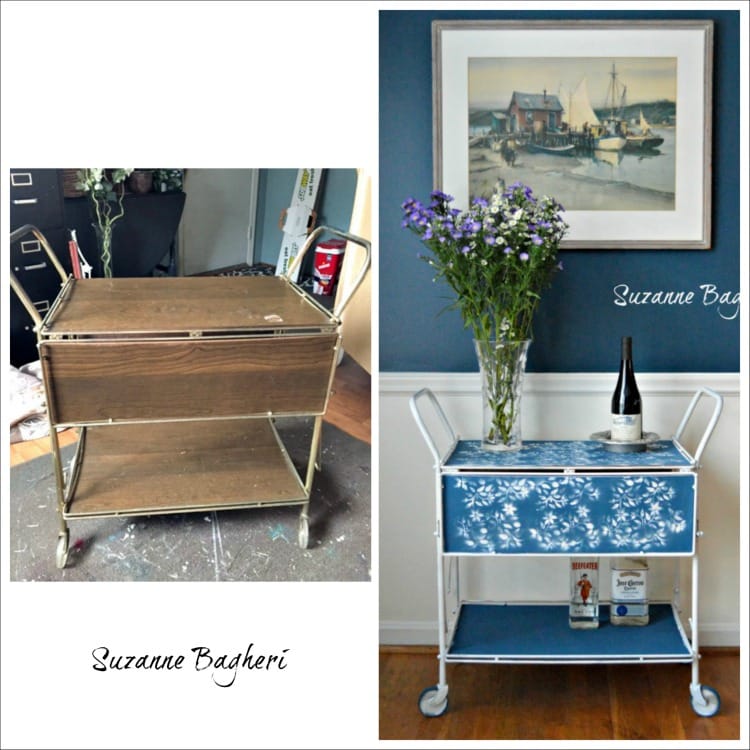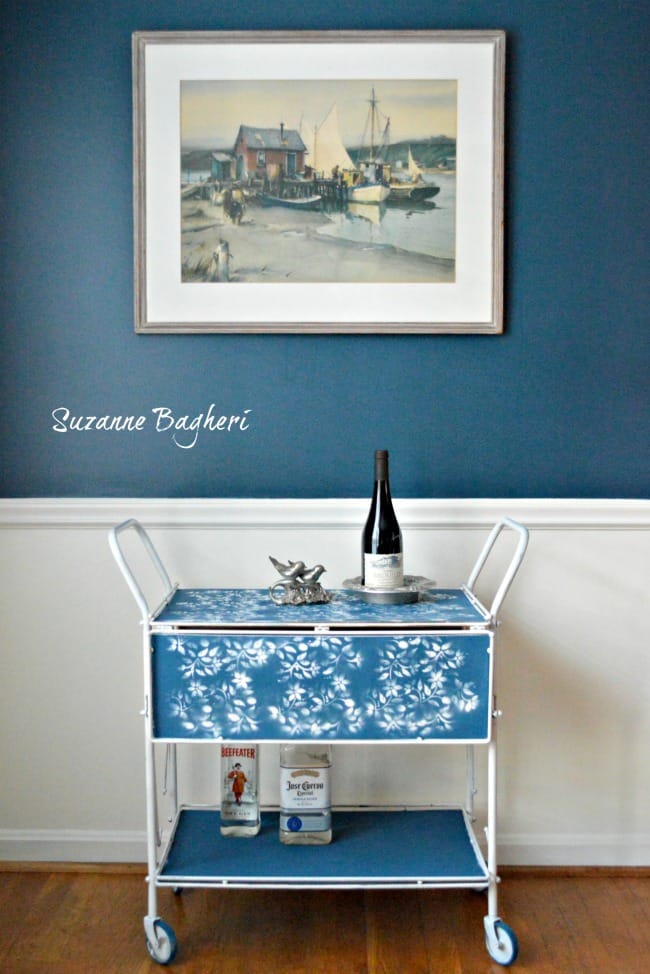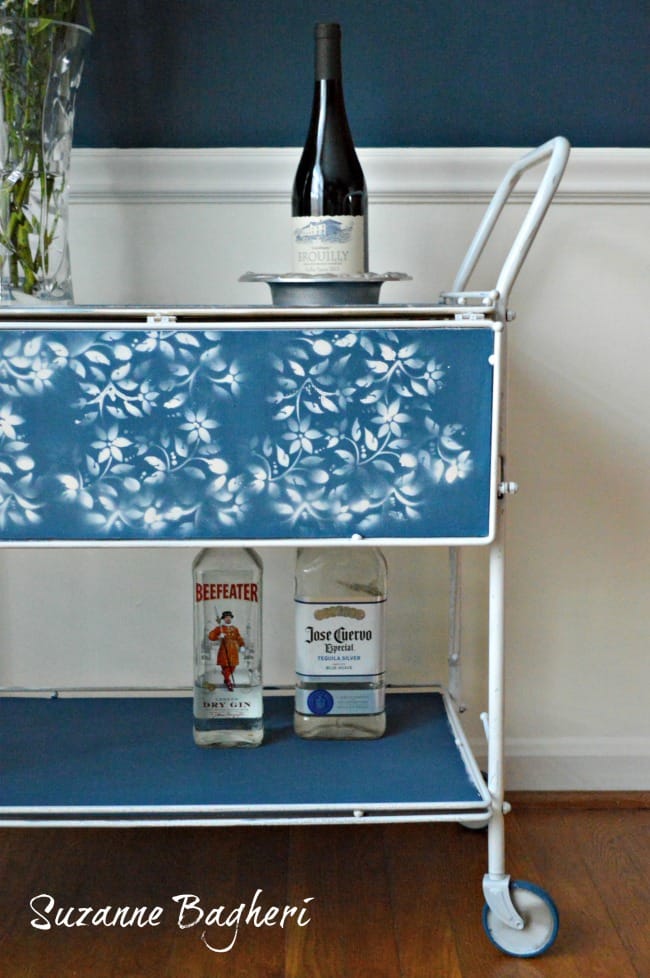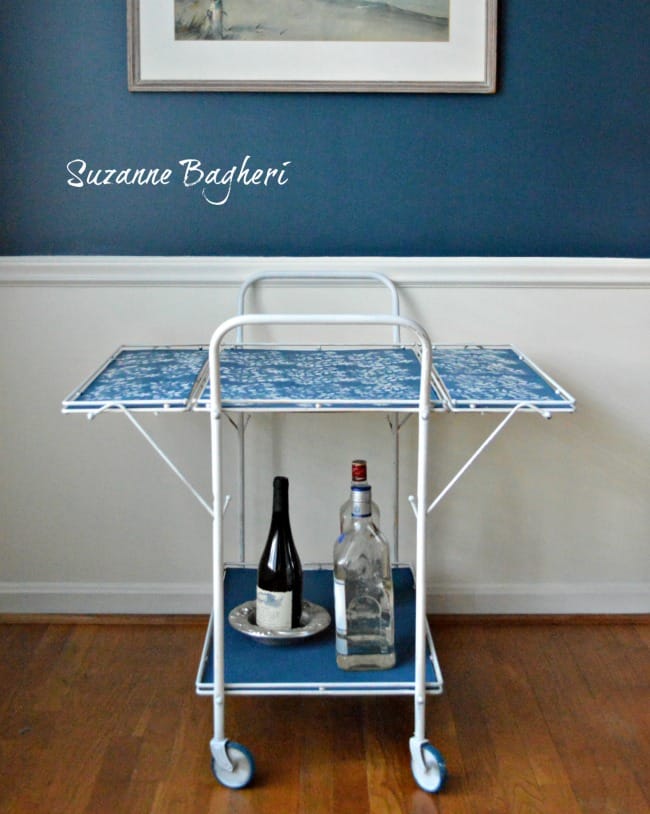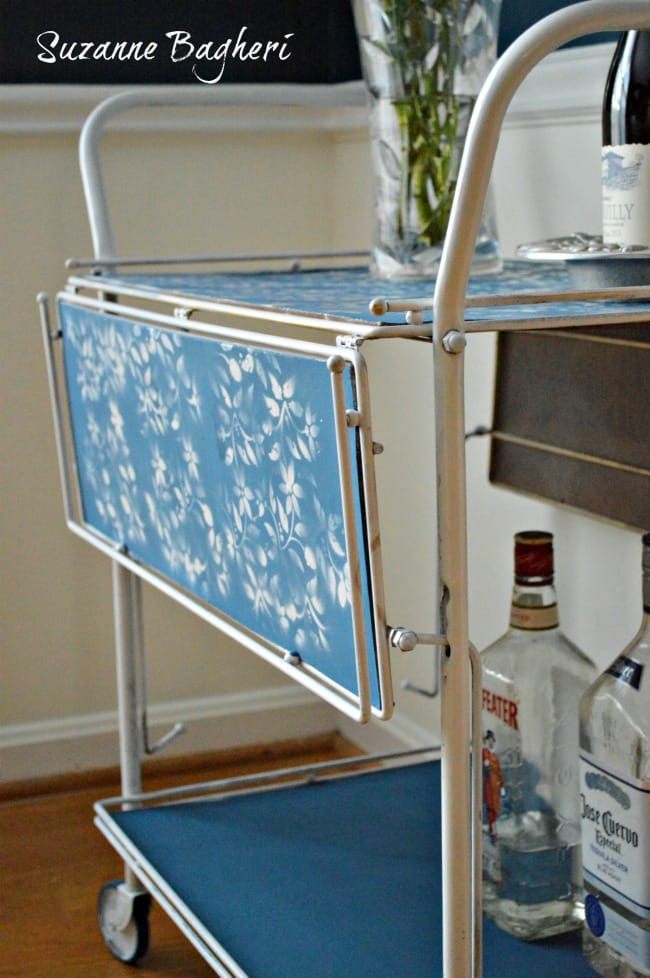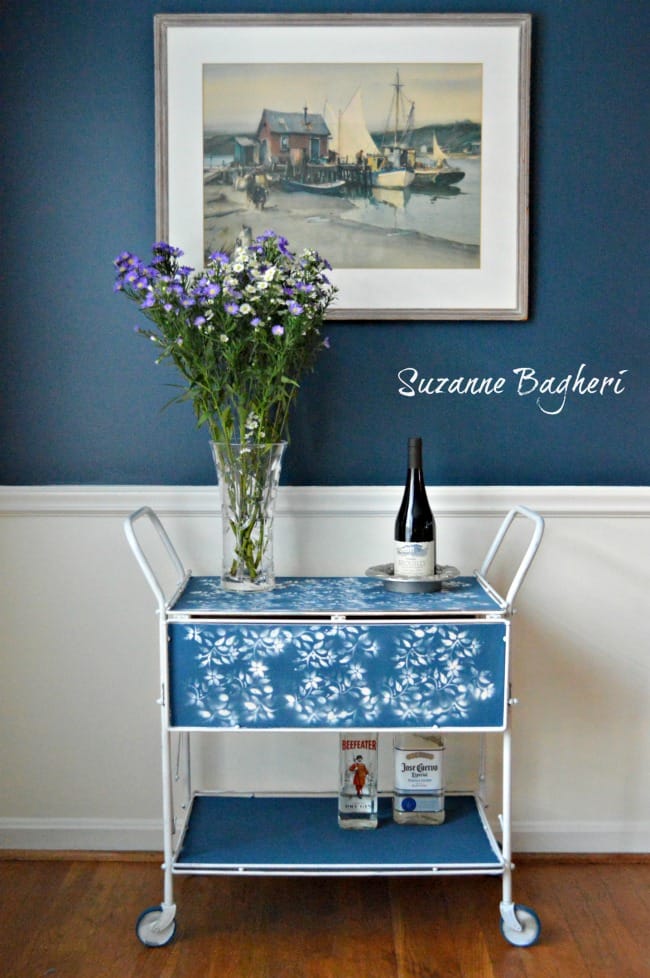 If you haven't already checked out the HOLIDAY GIVEAWAY then check it out HERE!  Enter to WIN!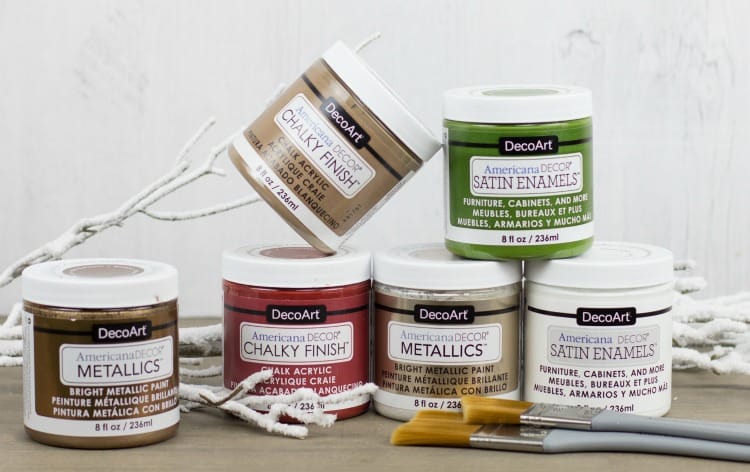 Have a great weekend!