I don't know if you remember my favorite find from a few weeks ago? Here are a few pictures: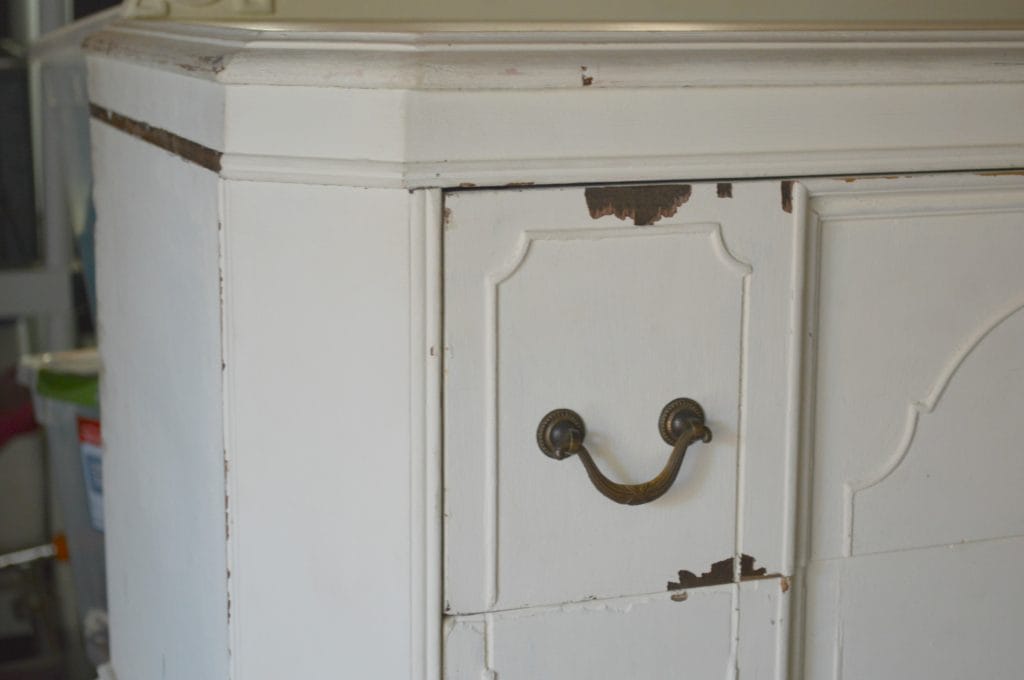 Well, the dresser is finally in progress!  I had a request to show how I prep a piece before painting. This video clip shows what I worked on today and how it progresses.  I had thought to paint it in Annie Sloan Old Ochre but after finishing the top, I decided on a different color.  I also had hoped to sand back the middle section and stain it (I really like that look).  However, after spending hours sanding back the middle section, the stain looked awful.  The wood just kind of drank the stain up (sometimes that can happen).  After all that effort, I painted it!  At least the top turned out well.
Here is what I was able to accomplish today and how I prep my pieces for paint:

I hope to have the glamour shots for tomorrow's post!