I believe this one really is the true before and after!
Here is the Beach Chic Dresser before – not looking very beachy or fun.
Here it is now!
This transformation was made possible with a few coats of a custom mix of Annie Sloan Old White and General Finishes Antique White and GF high performance sealer in satin.  I also distressed it lightly to show off its lines.
The detailing on this piece is really gorgeous.
The hardware is also lovely.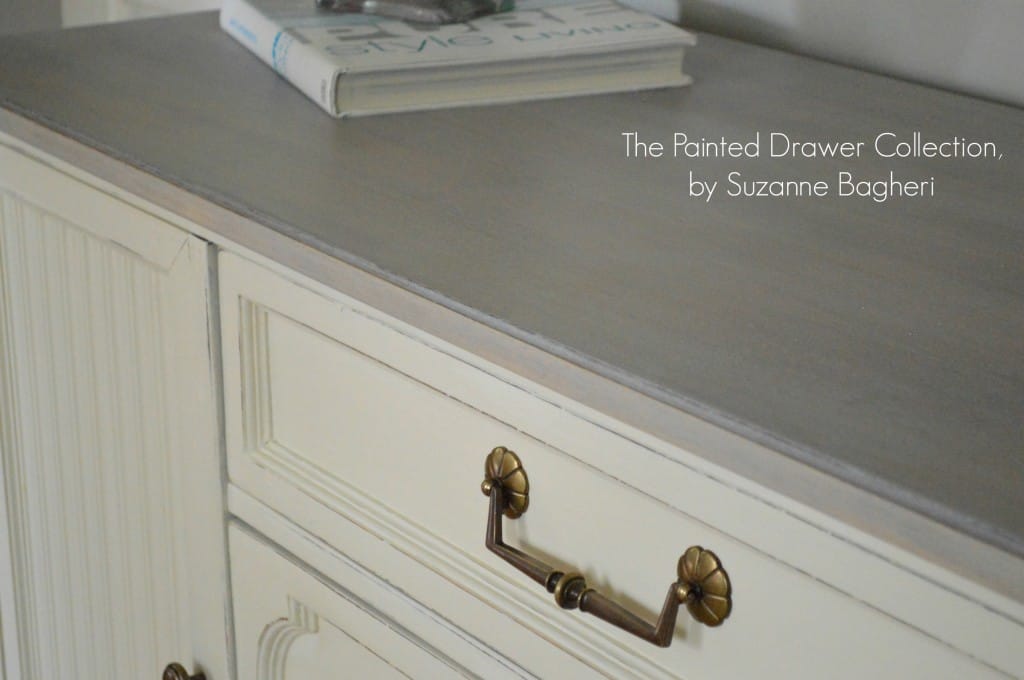 Remember the burn hole? I created a mixture of wood filler, spackle and added the wood powder that I retrieved out of the sander bag.  I applied it and used Varathane stain in Sunbleached to create a streaky, bleached look.  I wanted that Beach Chic look!
The burn now looks more like an imperfection in the wood, or even a knot, and blends in quite well.  As my daughter said, "If you don't like it, put a lamp on it" and we proceeded to sing the Beyonce  song lol!
The whole piece is solidly built.  I found this fun Liberty lining paper and thought it was the perfect touch for the drawers.
I really am in love with this one!
Don't forget The Painted Drawer Inspiration Link Party is tomorrow!  More links were posted than ever before!  SO much talent out there!  Until then!
Just listed on Shop Furniture/Dressers