I know that I painted my thrift store table white to add to my living room and I must say, I am happy that I did.  I prefer it white.  However, it is back in my family room because the other day I purchased a new piece for my home.  This is a rarity and I must say, what with my new Safavieh rug and now my new ottoman/coffee table, I have gone on quite a spending spree.  It is just that I saw it there – in HomeGoods – and it was such a great price ($150)…I just didn't want to leave it.
I have put it into my living room and it is perfect.  Now I am on the hunt for either one large comfy chair or two smaller club chairs for the room.  They will have to wait until I pay off this latest splurge!  Here are a few pics to share.  Oh, in my dining room I sold the Burgundy Buffet and now have my white console table in its place.  The revolving furniture continues!
Before you view the pics I must share that my dog needs his own blog.  The second he hears my camera, Lucky races over and – I swear – he poses.  He insists on sitting directly in front of whatever I am taking a picture of and stares straight into my camera.  He has become quite the prima donna!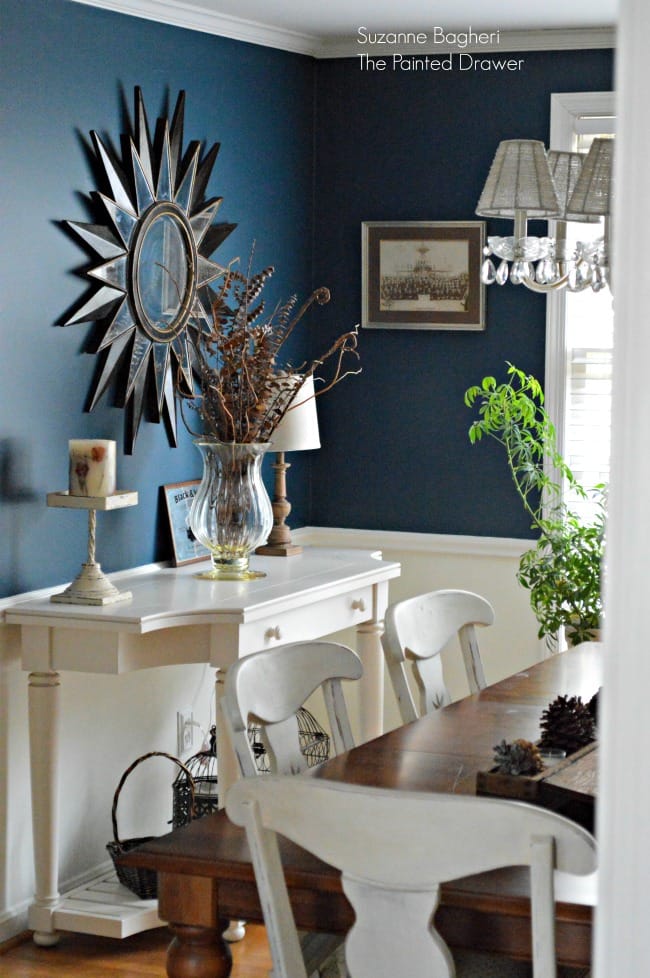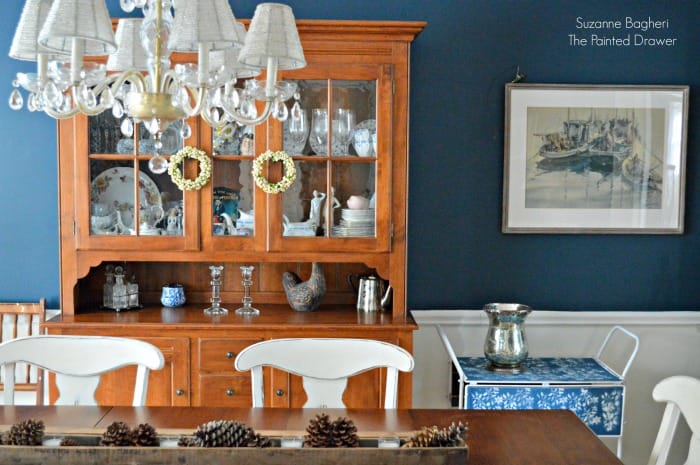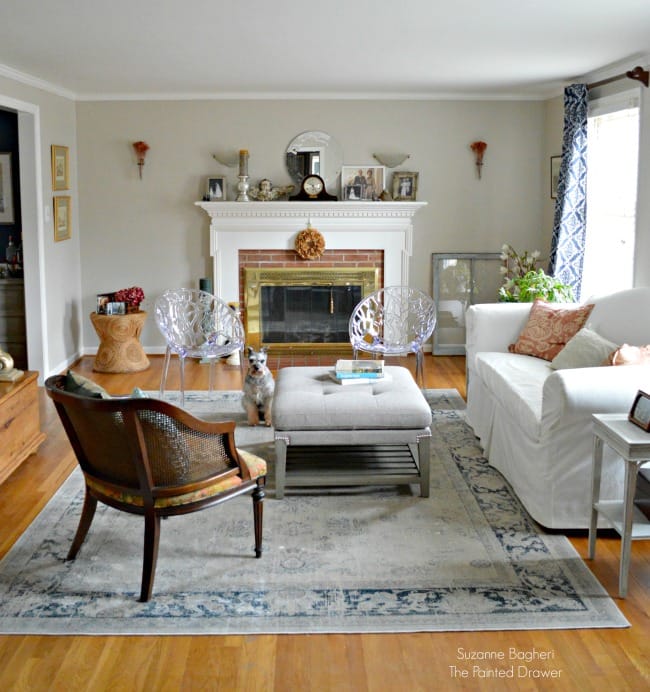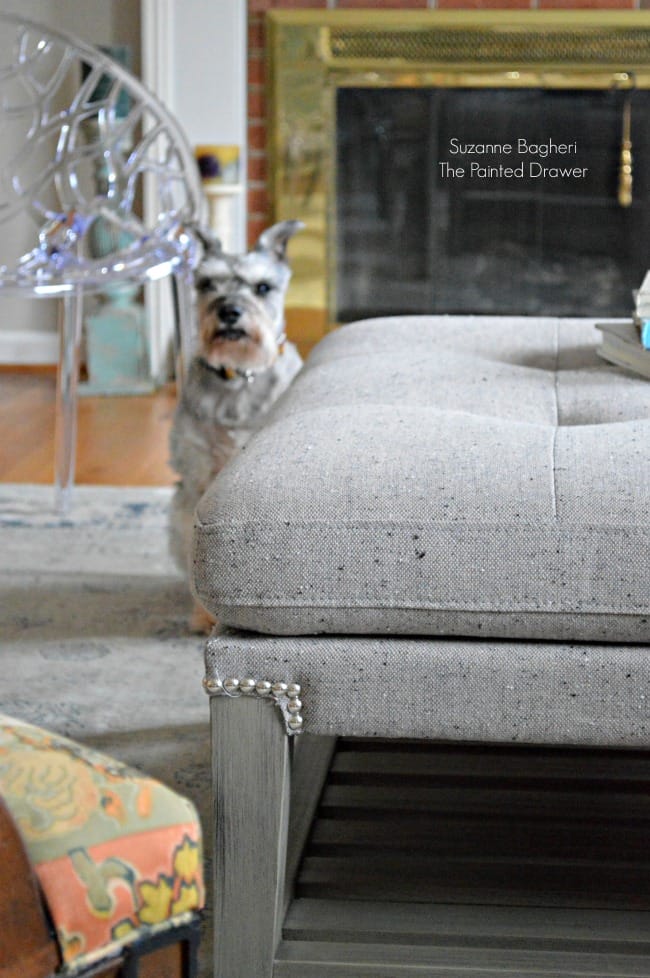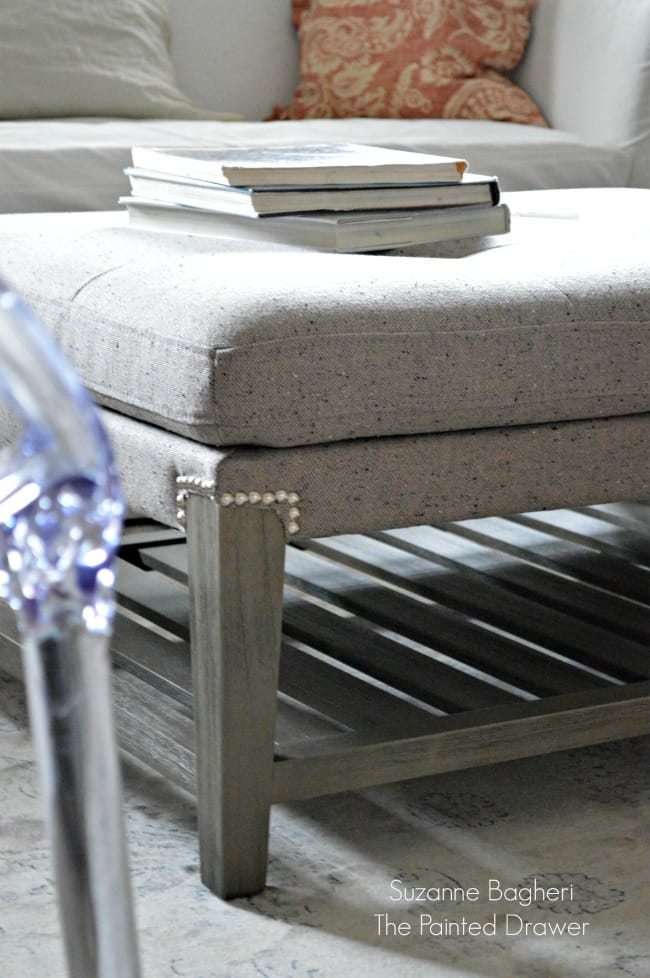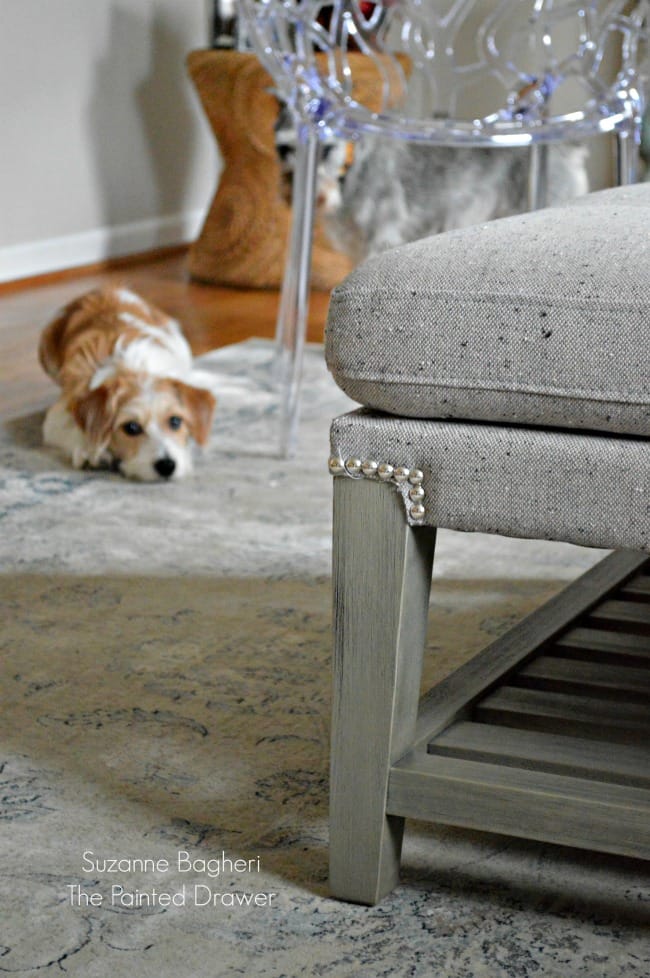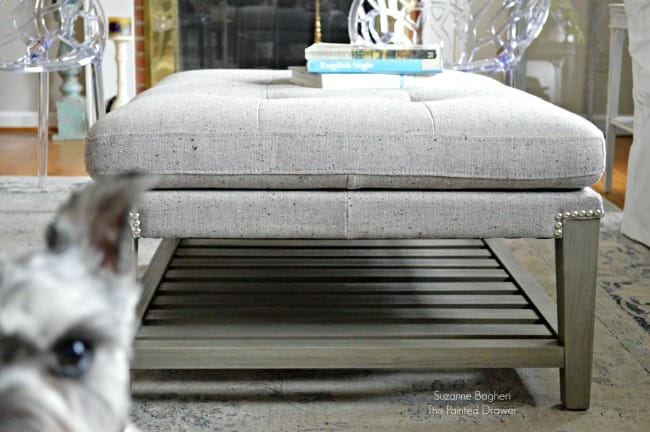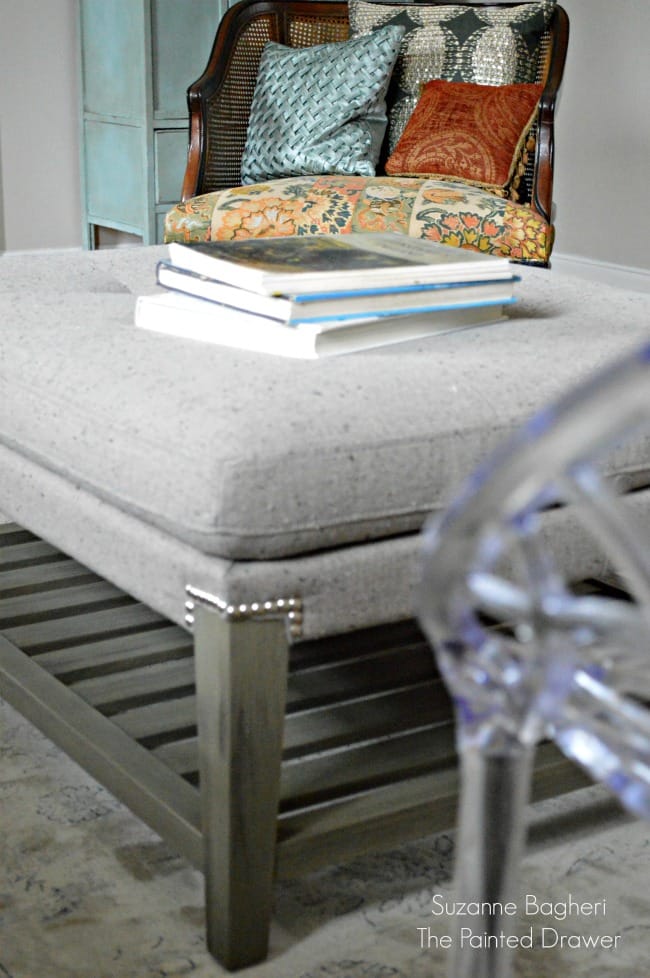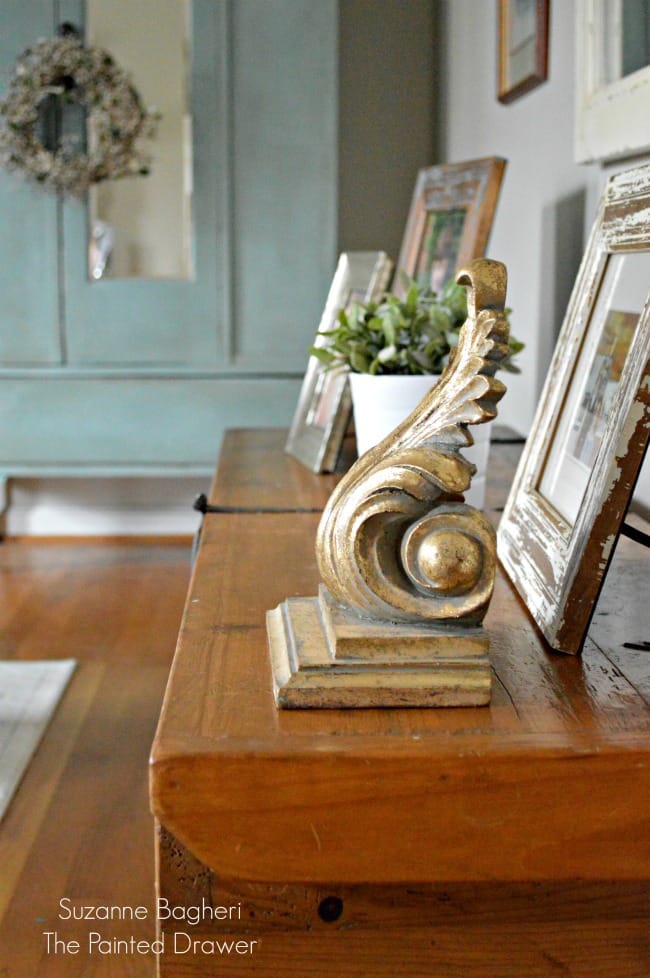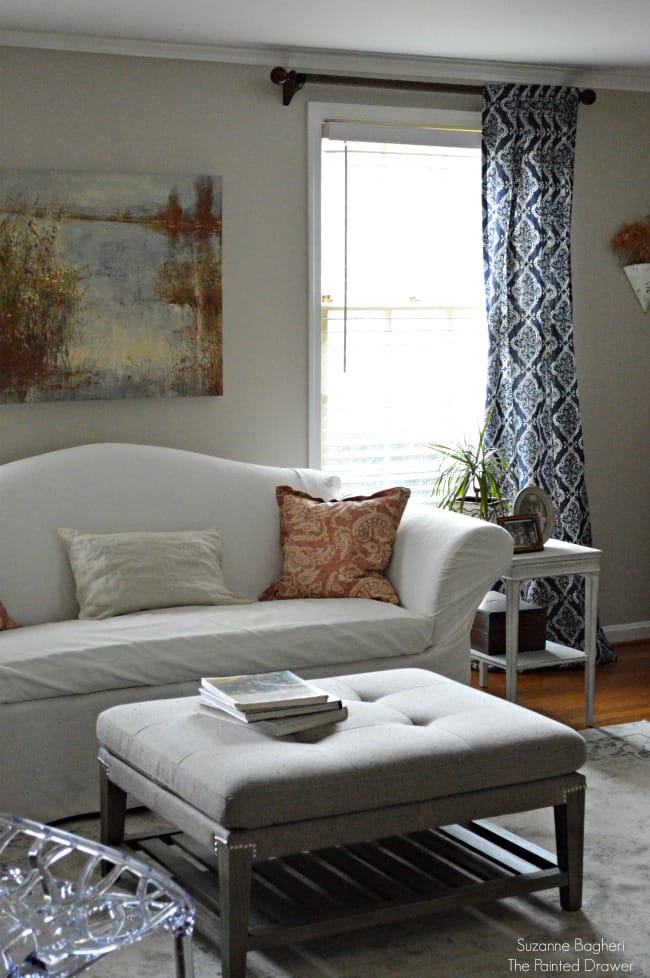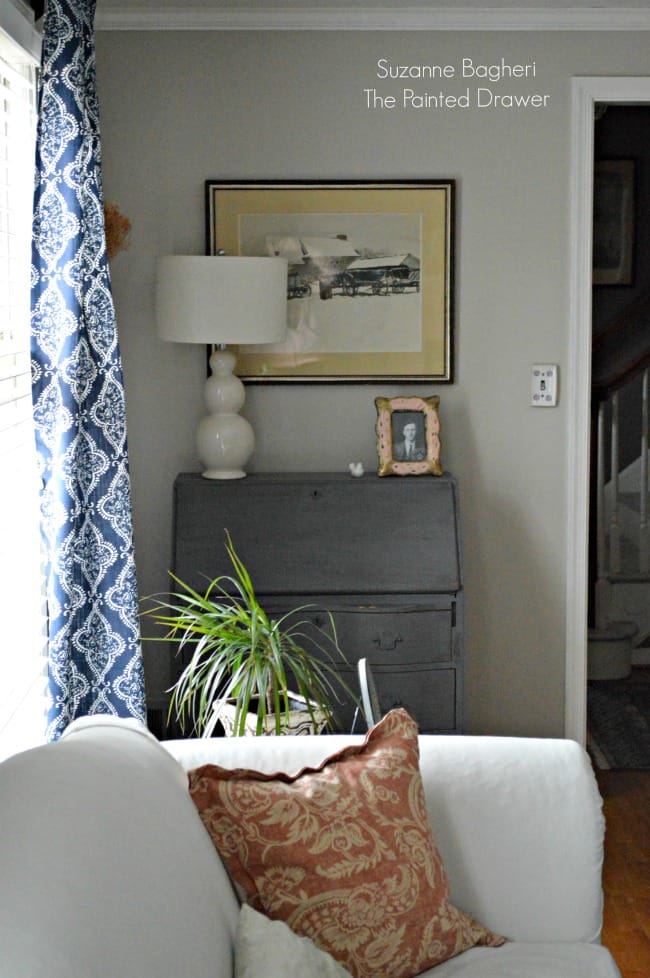 The Cutout Table is almost done and I shall share tomorrow!