Please note that some of the links below are affiliate links, and at no additional cost to you, I will earn a commission if you decide to make a purchase after clicking through the link. All opinions are my own.
Classic Black Dresser Before and After
Hello!  I have been so very busy this summer and have only been able to post about once or twice a week.  It will pick up again after fall begins and I will have more of my own time to devote to my projects and the blog!  My site is in desperate need of help and hopefully it will get resolved soon.
In between softball tournaments, beach trips, teaching my teenager to drive (yikes) and planning my son's departure to college and my upcoming youngest's birthday trip to Disney, I have been able to carve out some time in the garage!
Let's start with the "before" pics.  I found this beauty at the thrift store.  Obviously a classic beauty that had aged gracefully but needed help. It was missing bits and pieces of its veneer on the drawers and the top was very scratched up and needed refinishing.  It also was missing one of its original drawer pulls.  I thought I had taken a few more "before" pics but I can't seem to find them on my phone.  Here are the few I can find.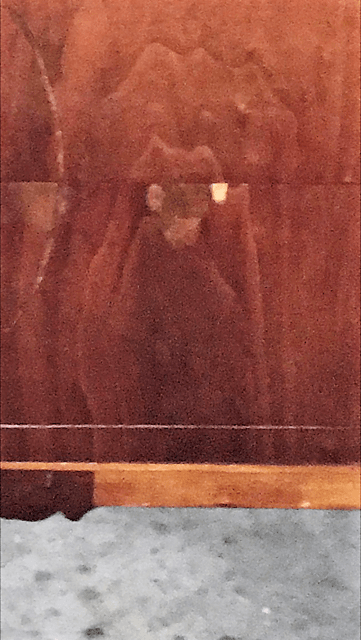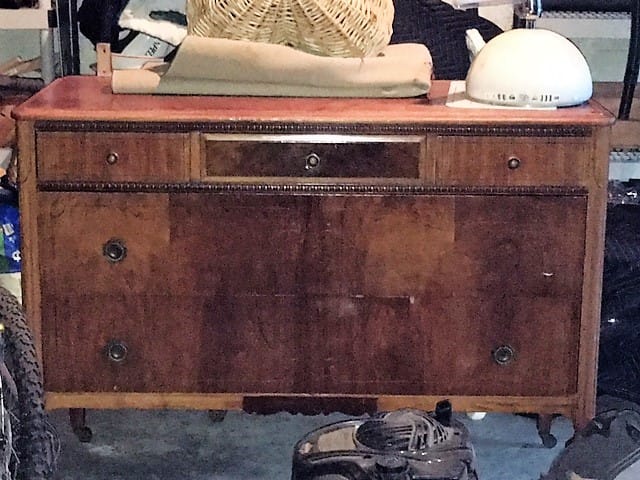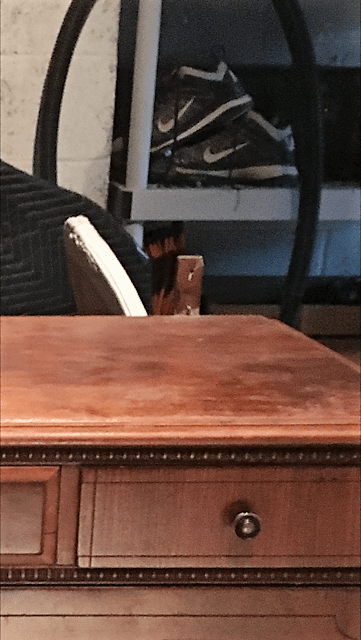 Product list for this project:
Woodfiller
Orbital Sander with both 80 and 120 grit paper
General Finishes Antique Walnut Gel Stain
General Finishes Oil Based Gel Urethane Topcoat (Satin)
General Finishes Lamp Black Paint
General Finishes High Performance Water Based Topcoat (Satin)
The top was sanded back using my orbital sander.  I started with 80 grit and finished it with 120 and applied the gel stain using a foam brush.  After it dried for 24 hours, I sealed it with the gel urethane topcoat.  I also used the topcoat over the little middle drawer and the legs to give them back their luster.
The body and the other drawers were given two coats of Lamp Black milk paint.  After the paint dried for 24 hours and using a foam brush, the paint was sealed with the High Performance topcoat.  I added true vintage wooden drawer pulls that I had salvaged from a previous project.
I am so very happy with the result!  This lovely dresser has its classic beauty back!

Just a quick pic of Tilly for you all to see (a little dirty from digging in the backyard).  She is gaining weight and all recovered from the internal parasites that she had when we got her.  She fits in perfectly 🙂