Here is the very old and beat up chest of drawers in its "before" state!  It really had been very badly treated through the years but it still had maintained its charm.  
I decided to use Annie Sloan chalk paint in Old Violet.  I first added a drop or two of Pure White and mixed it.  I applied two coats  of the lighter hue, sanded it back and waxed it in Annie Sloan clear.  Using the Pure White, I lightly applied it onto the details.  And, guess what?  I didn't really like it.  So, I made a wash of Old Violet without the added Pure White and applied it over the piece.  I then sanded it again and waxed it (again!) and it softened up the finished color perfectly.  Using gold gilding wax, I went over the details and sanded them back to distress.
Now, on to the hardware.  The original pulls were not in the best shape.  Home Depot carries some decent brass pulls for $1.29 each.  I aged them with paint and gold gilding wax and they look the part!
Here is the "after"!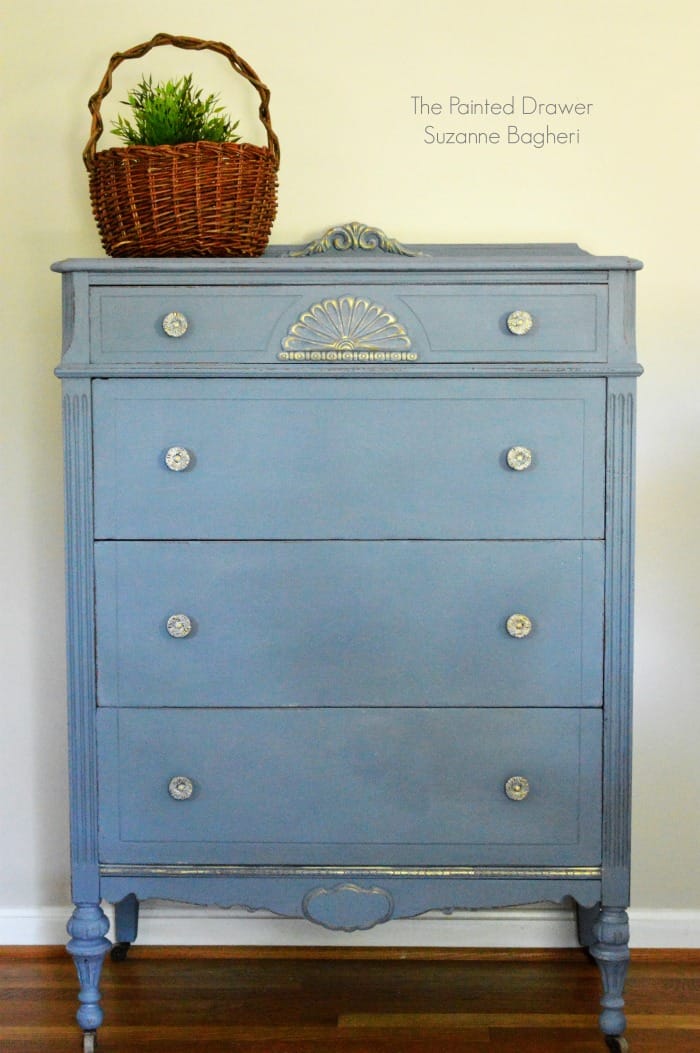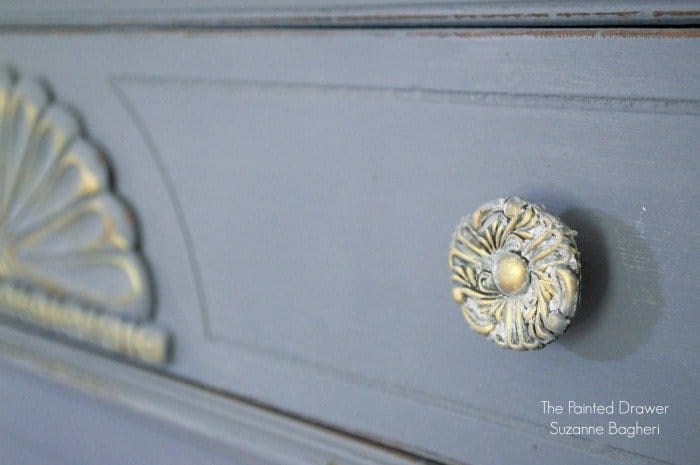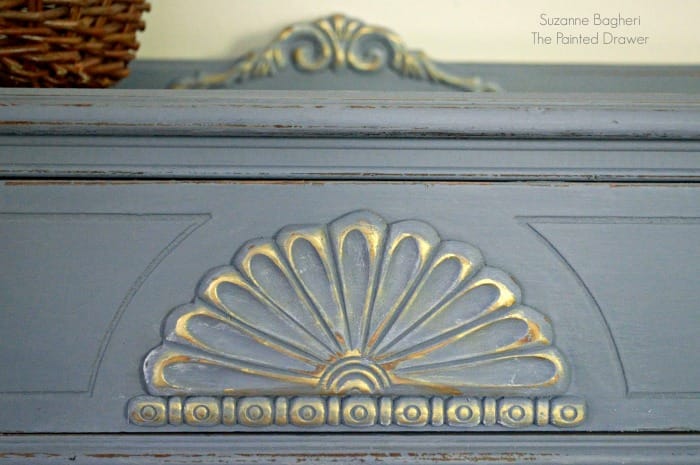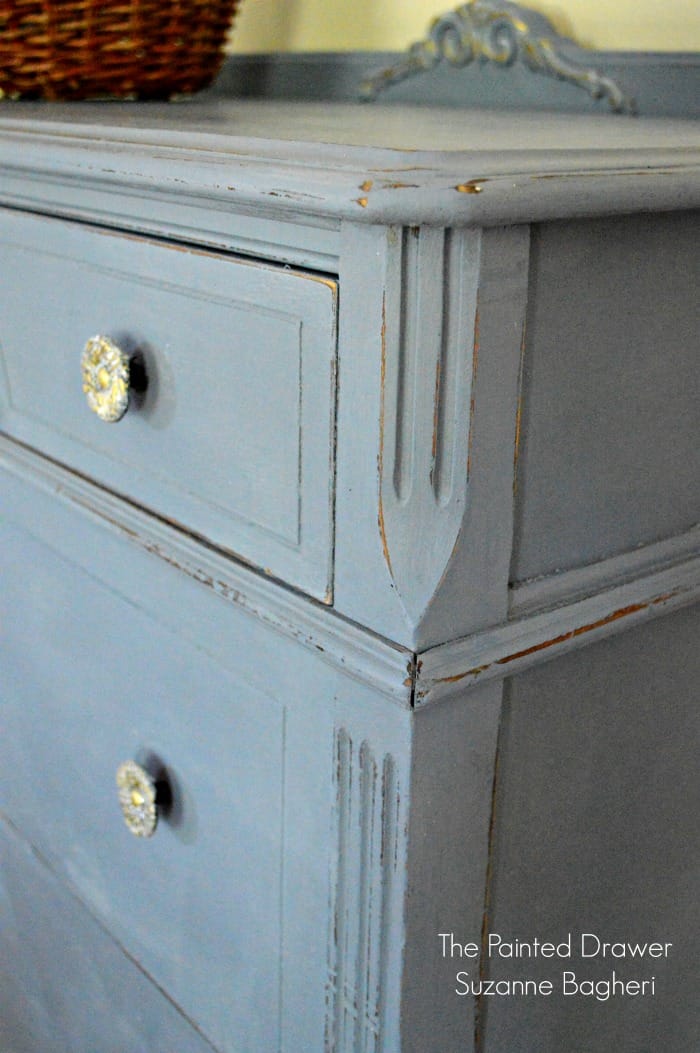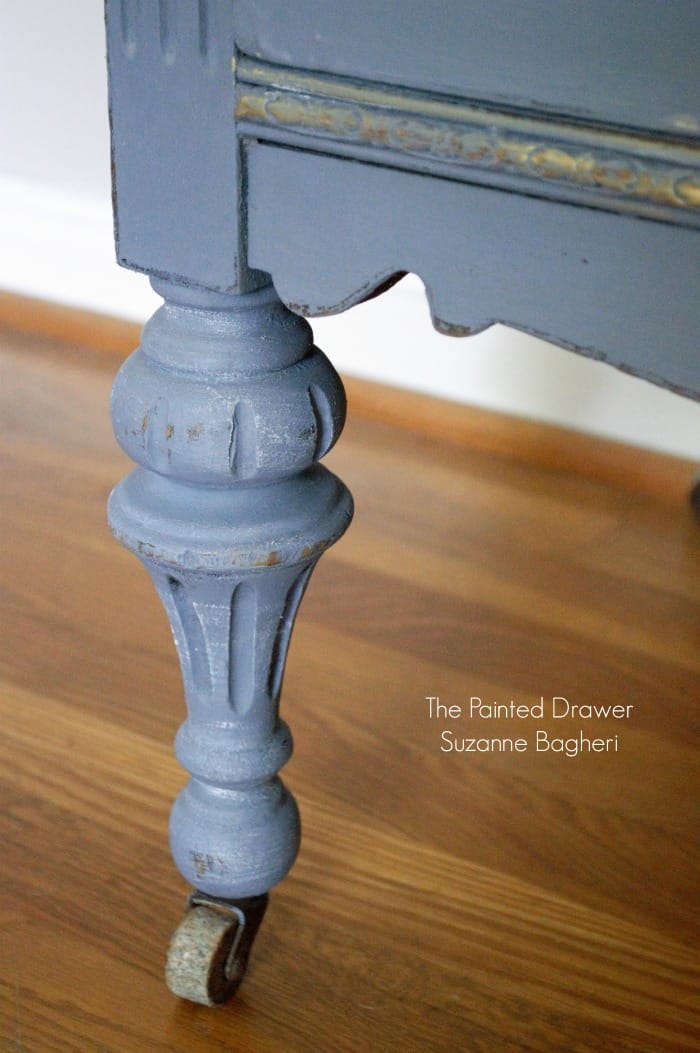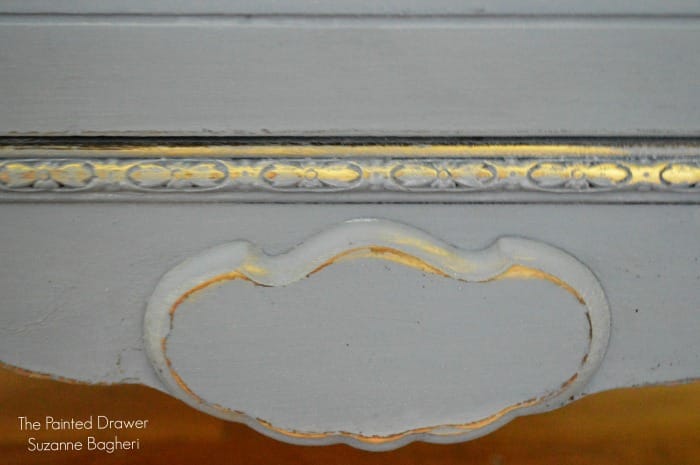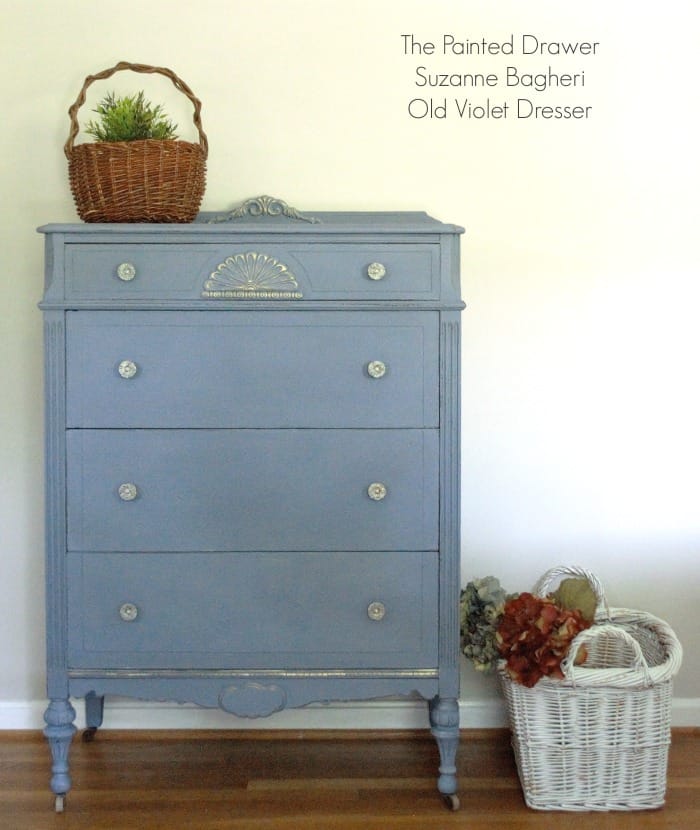 I feel she has totally maintained her vintage charm in this makeover!
For more Old Violet interest, click below!
The Annie Sloan Old Violet Desk