A quick update on the farmhouse coffee table that I'm doing for my friend's family room makeover.  I originally stained the top in a combo of Varathane Dark Walnut and Weathered Wood.  However, Christin wanted it darker for more contrast with her new white slipcover sofa and her large, painted white brick fireplace.  Back to the drawing board!
I sanded it back and added General Finishes Java Gel stain.  This is such a deep, rich stain and really did the trick!  After applying the stain with a staining pad, I took a shop towel and wiped it back.  This allowed the original grain to peek through.  I then sealed it with two coats of General Finishes Gel Topcoat.  It looks awesome!
If you want to compare this version to the original Beach Chic top, click here: Country to Beach Chic Coffee Table Makeover.
Take Two…the coffee table top in a rich, dark brown!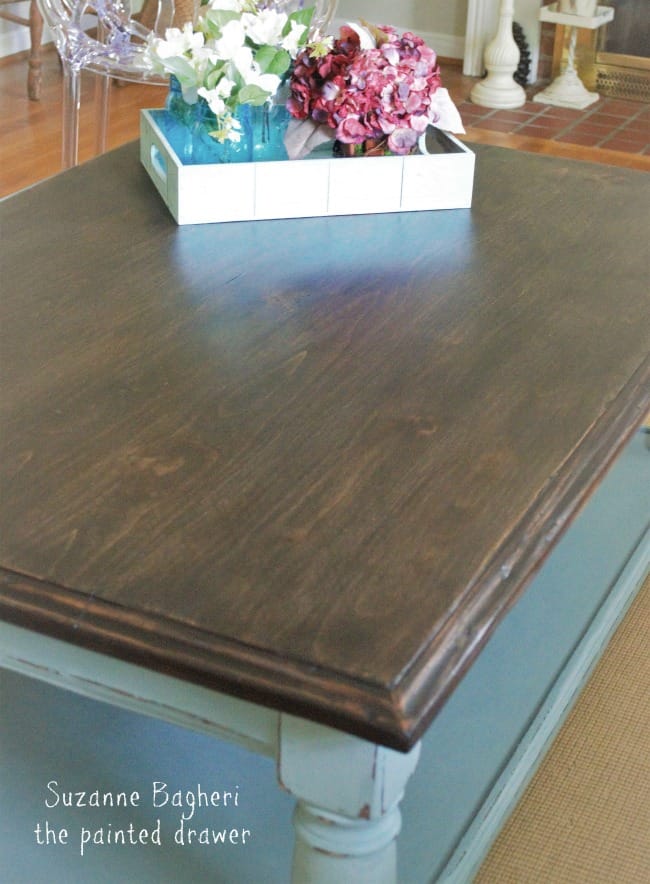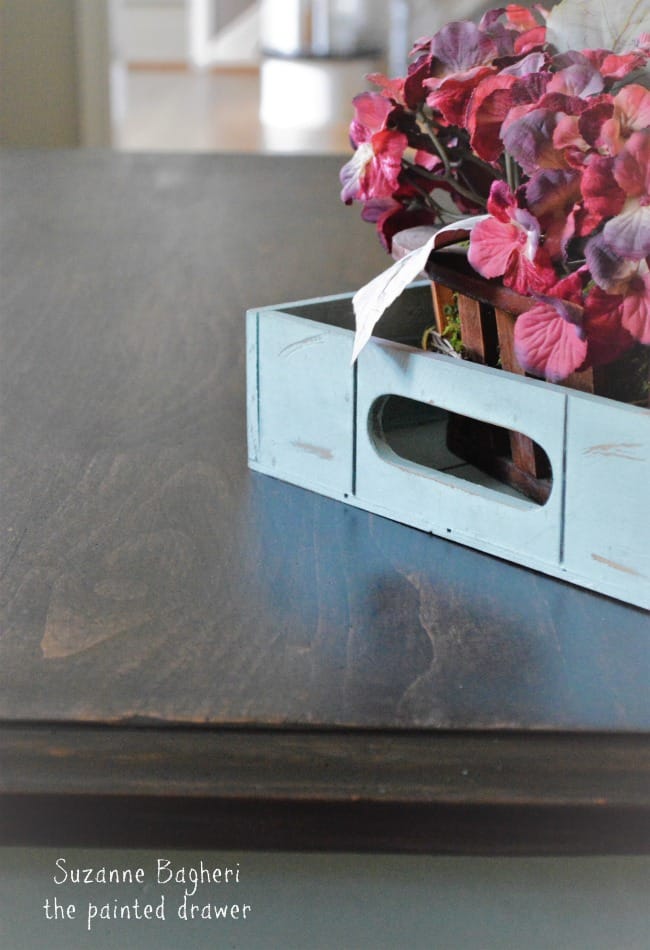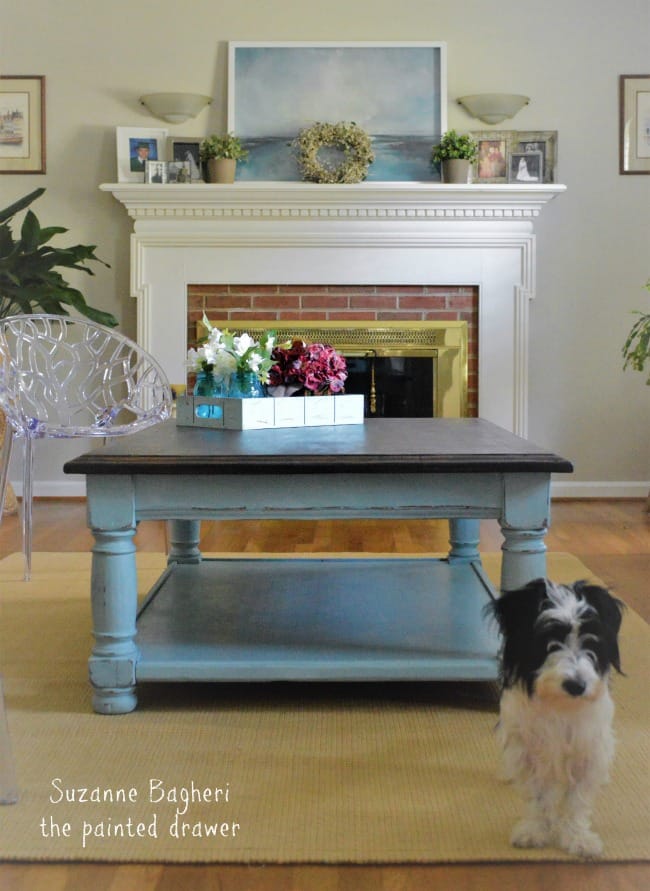 Tilly likes it 🙂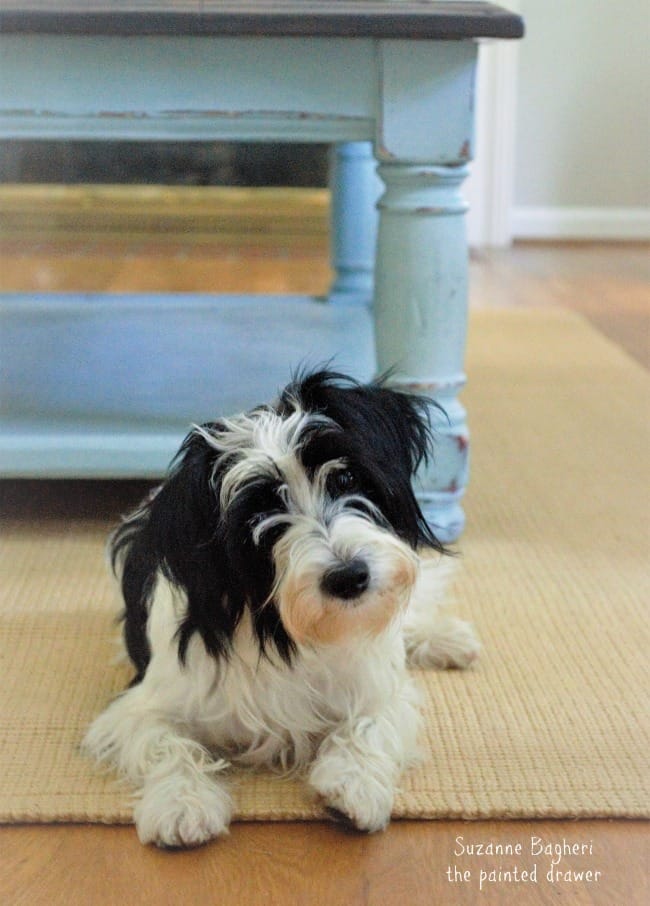 Product Applied: