I am taking a little break and took my children to the beach for a few days.   I hope you all have a great week!  Until then, here is a re-post from this time last year.  Done in a Annie Sloan chalk paint with a wash in Duck Egg blue and clear wax…here is the Beach Glass Dresser!
My find from last week
has now become the Beach Glass dresser.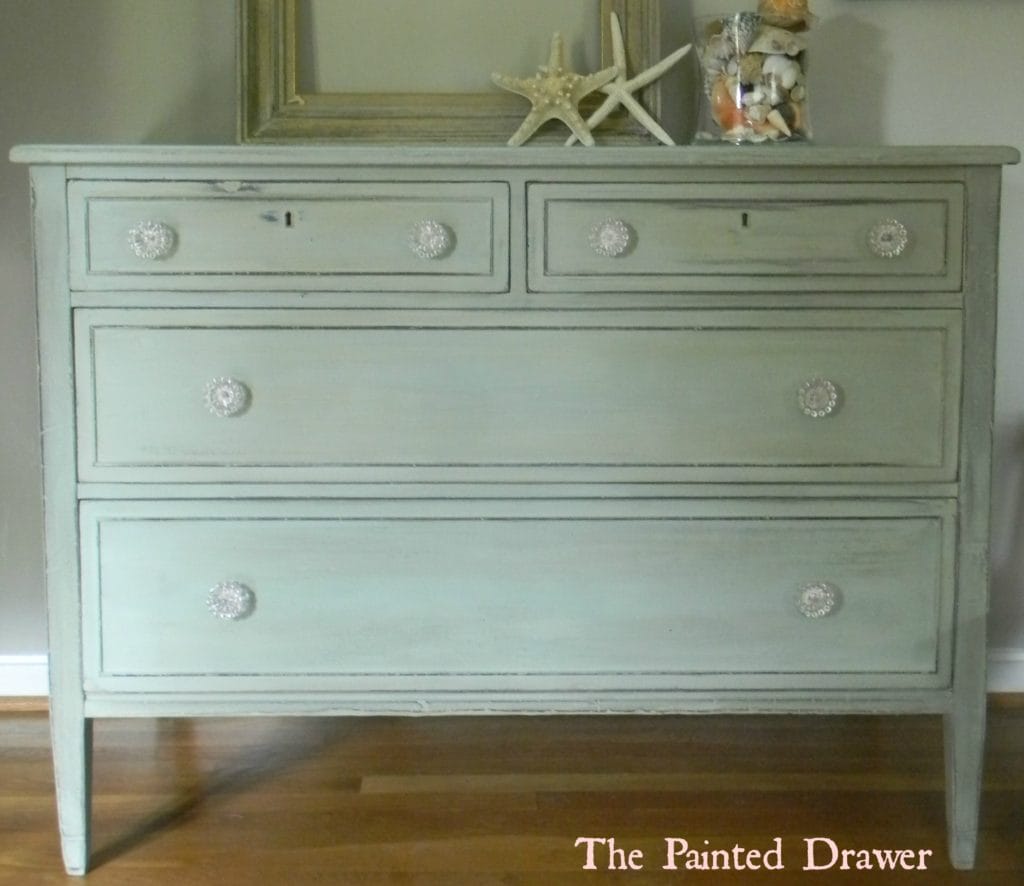 The colors resemble beach glass with the pale, greenie blues.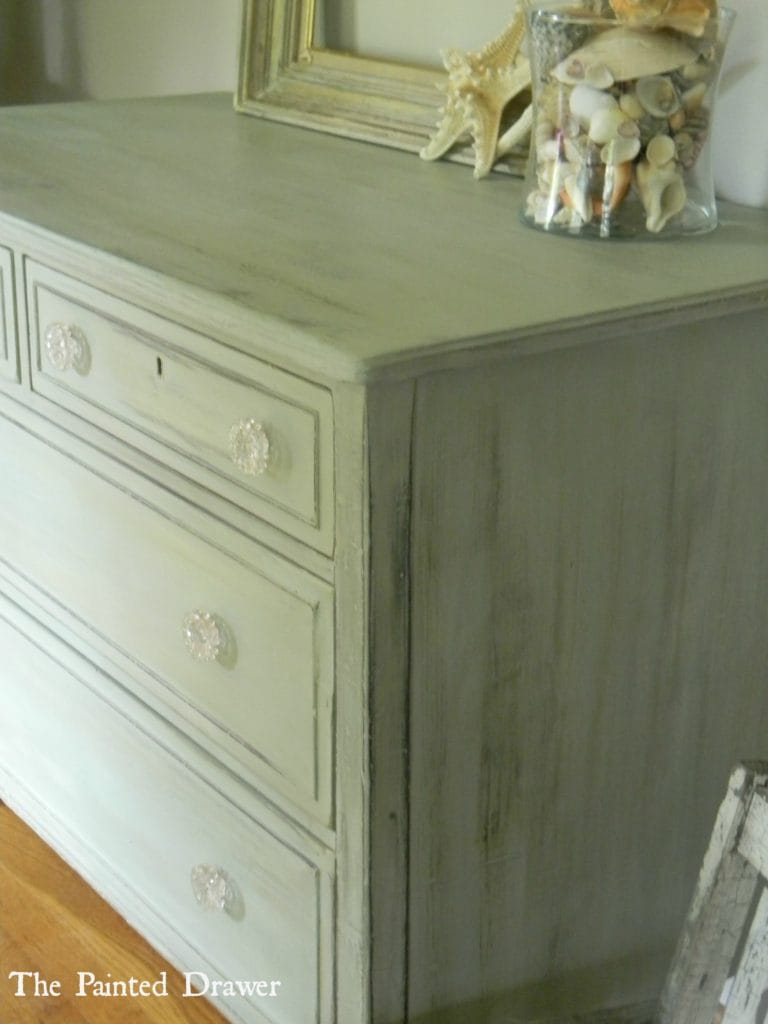 I don't think the pictures do this one justice.  The colors change with the light from blue to green.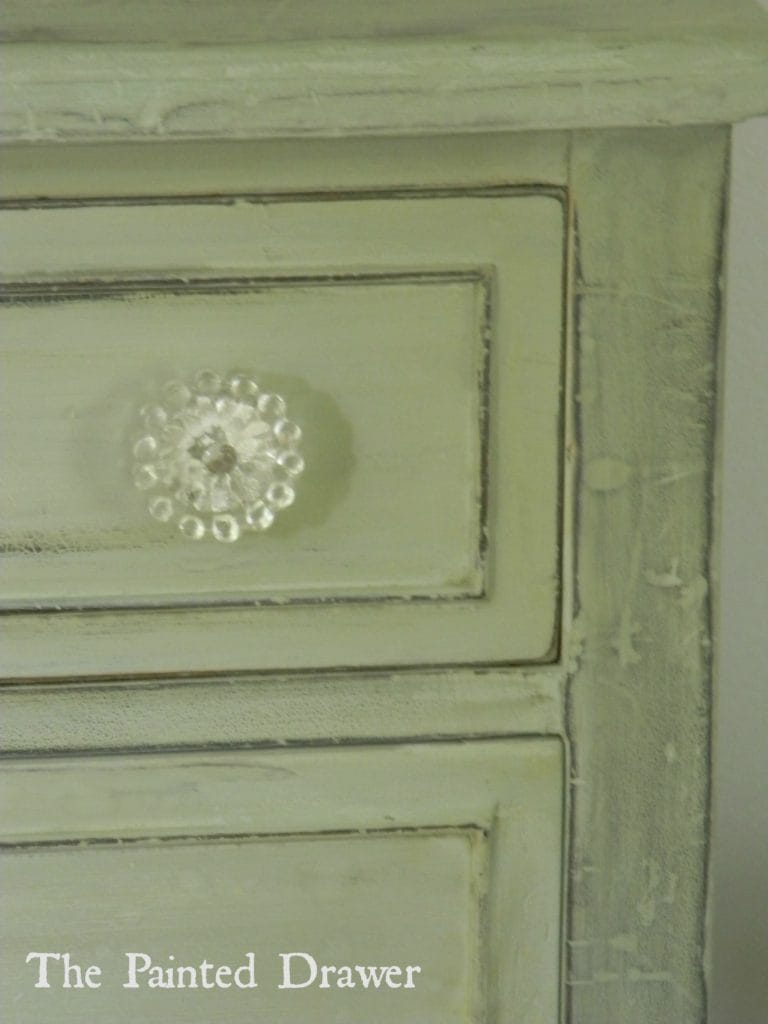 It is lovely.  The wash and wax on top have given it a beautiful, smooth finish. 
The hues of the green and blue peek out and the heavy distressing gives texture. 
My favorite piece so far! 
Off to the pool!  If we can actually have a few hours of sunshine, my kids may actually have a swim meet!