I just finished working on the Old Violet Dresser and stumbled upon this oldie but goodie desk makeover in my past posts.  Another transformation in Old Violet from 2014.  Have a great weekend!

One of my favorite Annie Sloan Chalk Paint colors is Old Violet.  It is a gorgeous, blue/violet/gray that changes in the light.  I thought it would be a good choice for my vintage desk that I purchased a few weeks ago.
The desk is super old and was in bad shape.  It was covered in dirt and spider nests (lovely), two drawers were stuck shut and the legs were coming off.  As I was re-attaching the feet, I saw how they have small pegs that fit into holes on the bottom of the desk and no nails or screws were used.  This piece is old!
Here is the before and after pic. 
After fixing the legs, I went to work on the top.  It was badly scratched and marked up.  After sanding and refinishing it, I am in love!  The grain of the wood is gorgeous and the rope trim just lovely.
It went from this –
To this –
I decided to re-do the rope trim by sanding and staining to create a two-toned look.
The body was painted in Old Violet and two coats did the trick.  Then it was sanded back to smoothness and the edges were distressed.  For protection, Fiddes & Sons wax was applied.
The curved drawers are divine.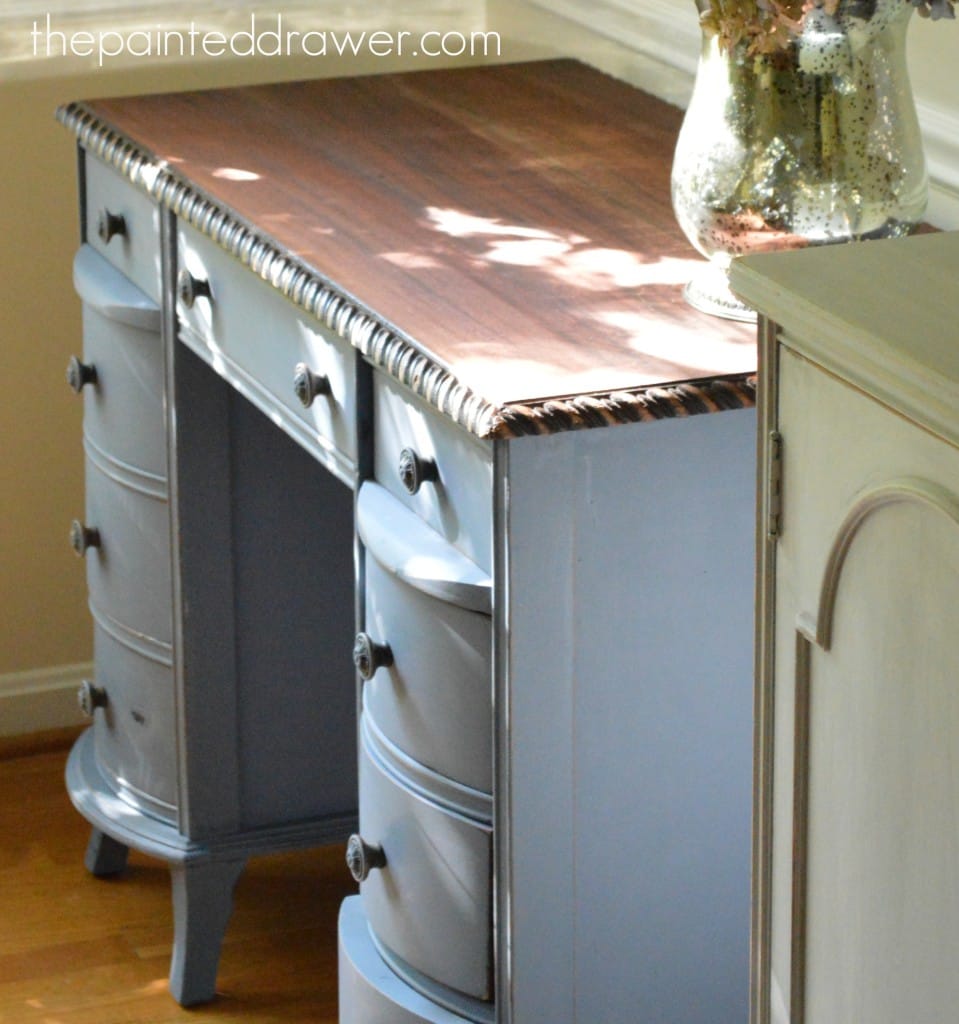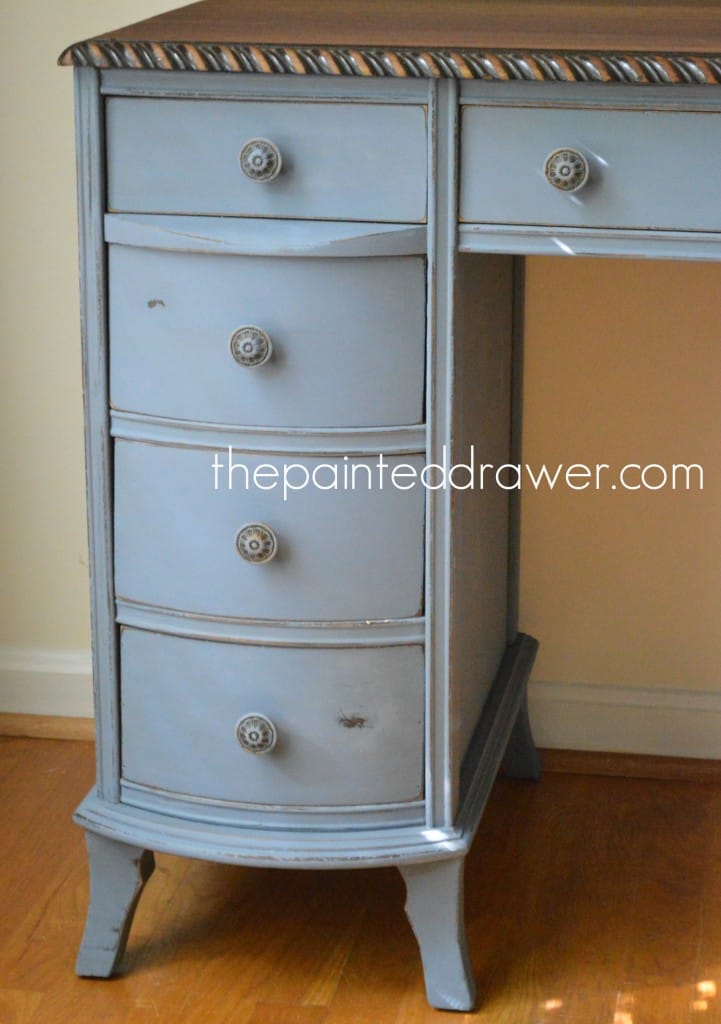 The original drawer pulls are actually all wood.  They are just beautiful.  I only added a touch of paint to show off the detailing on the fronts.
The back of the desk is fully finished with gorgeous paneled details.  The legs (now fixed) are so sweet with a little curve to them.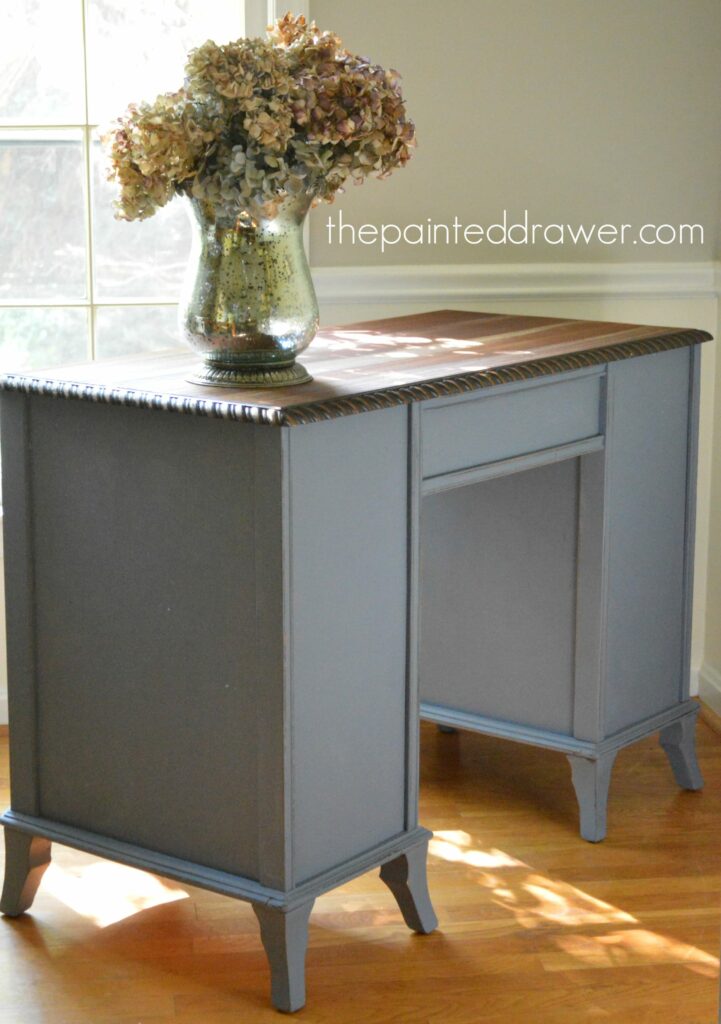 My sweet vintage desk!